Daily Inspiration – Minnetonka
Friday, October 2nd, 2015
The day is finally here. I've been dying of excitement to publish this post! Not only is it one of the most fun DIY's I've done lately but because I've got the best news EVER. I've teamed up with none other than Minnetonka and will be giving away a pair of shoes to a lucky winner. Folks, one of my favorite brands asked me to collab with them and I am still pinching myself. First things first, to learn how to add cute feathers to your favorite pair of boots head over to Minnetonka's blog to see the step by step DIY. It'll instantly add the coolest personal touch to your shoes. Second, if you want to win your own pair to try it for yourself, or if you want those shoes you've been eyeing for a while, enter the giveaway below for a chance to win. I don't know about you but I am extremely excited! What do you think? Will you add those feathers to your favorite Minnetonka shoes? Good luck everyone! P.S There is a fun video below too. I mean, how could I not make one to celebrate the occasion?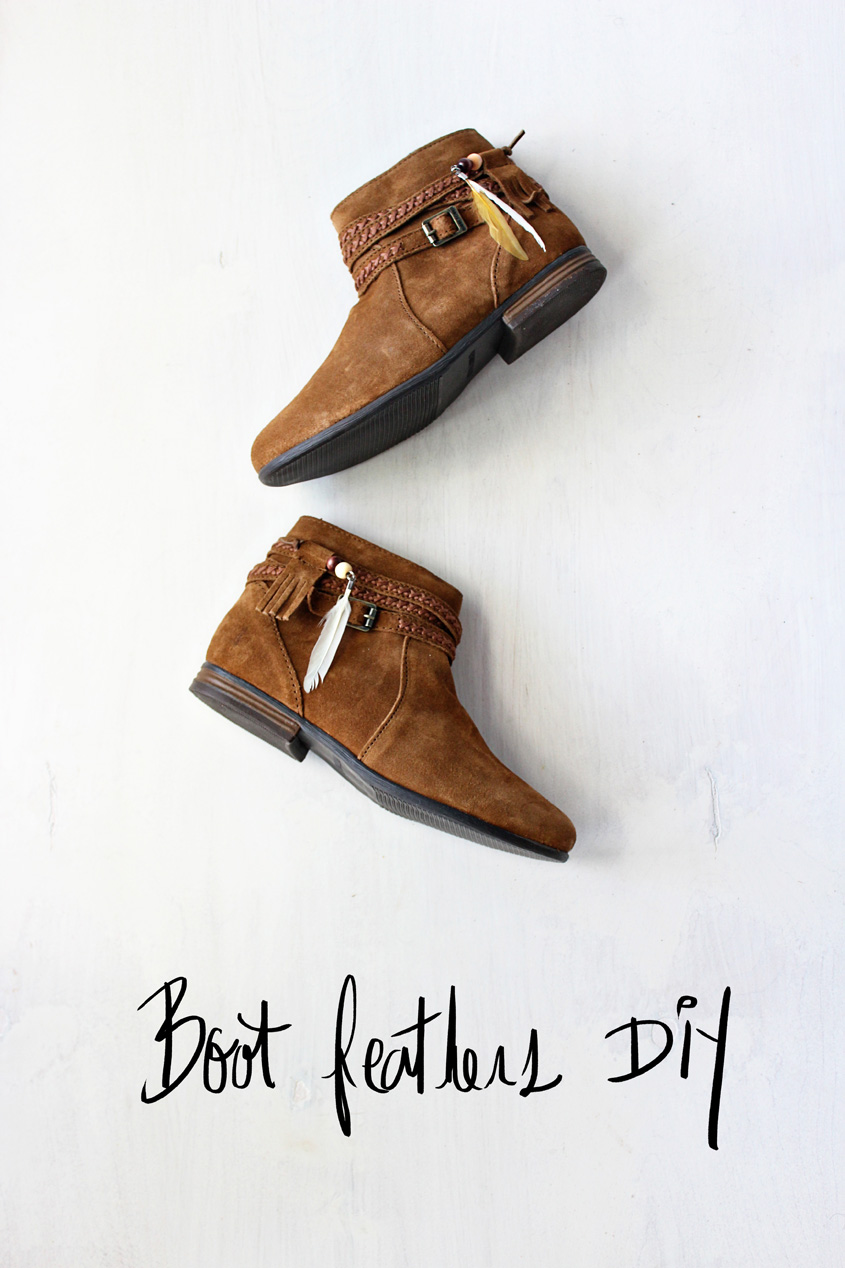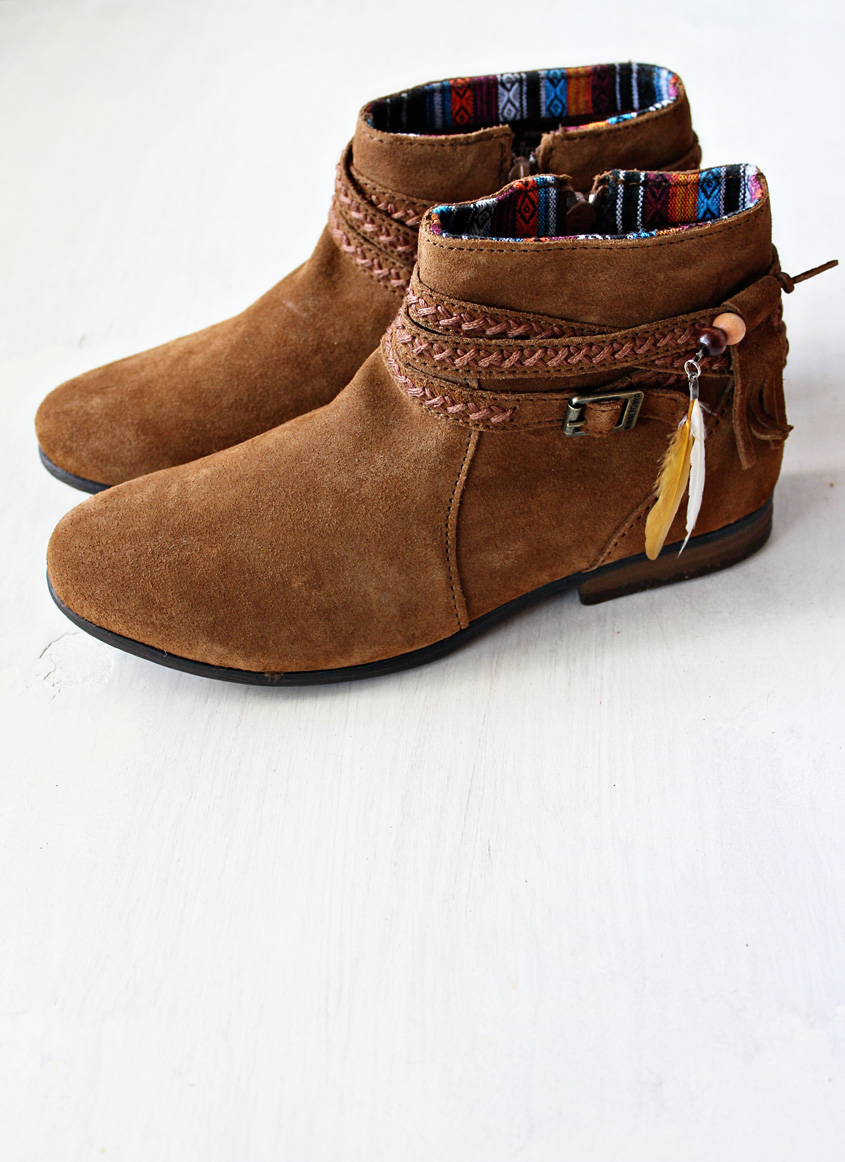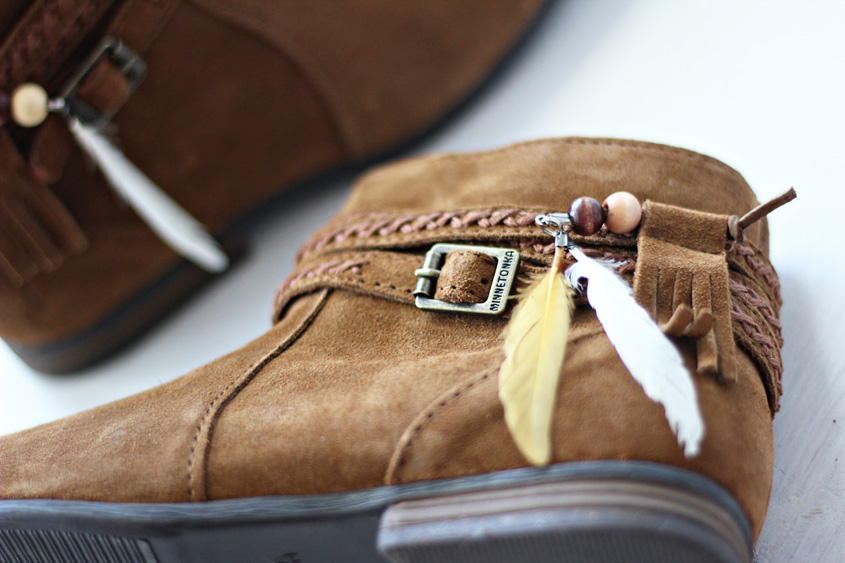 ---
Daily Inspiration – Gigi's Cupcakes Fall
Monday, September 21st, 2015
Remember when I made you all drool over these cupcakes ? Well, get ready! Take a look at Gigi's Cupcakes Fall flavors below. I am not responsible if you drop everything you're doing in search of cupcakes when you're done scrolling through this post. I mean, look at these beauties! They even have cheesecake cupcakes right now that are to die for. Plus truffles, people I repeat: truffles! Hey Gigi's Cupcakes Madison, thanks for being awesome! Happy Monday loves!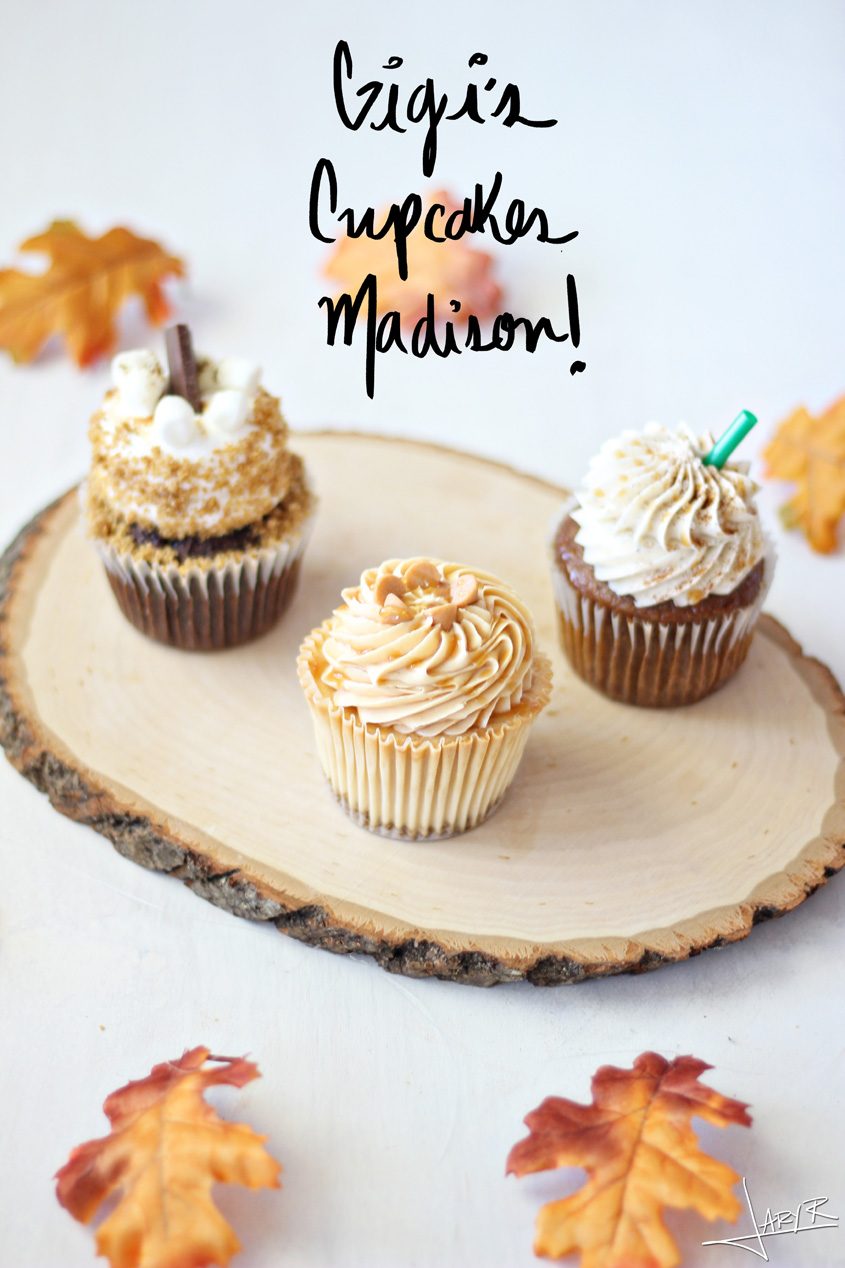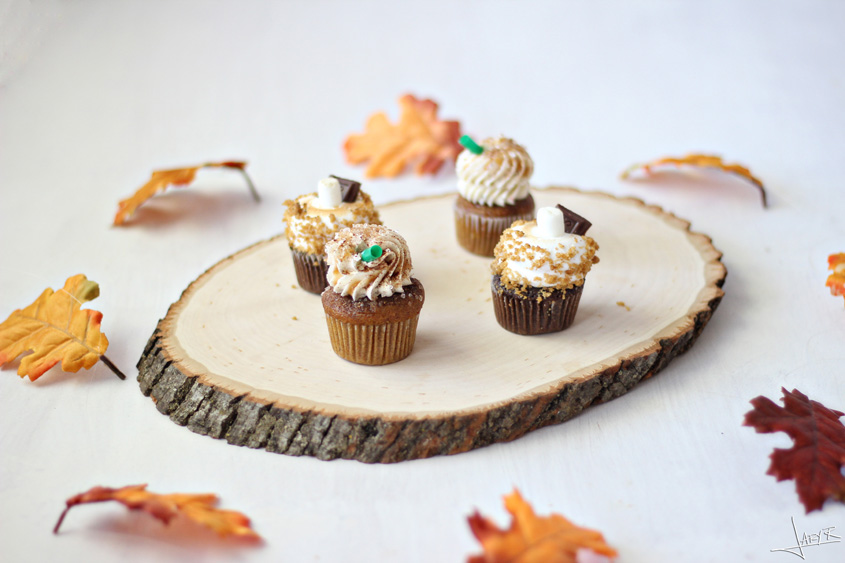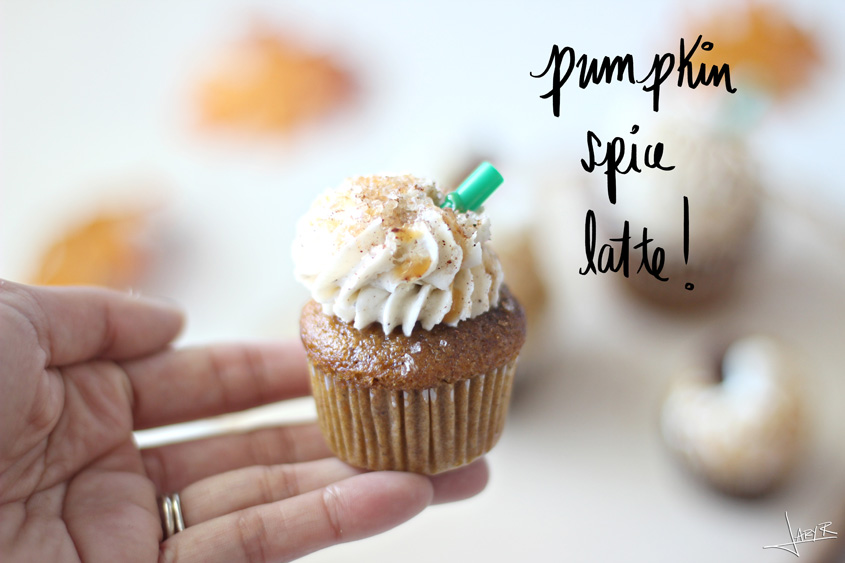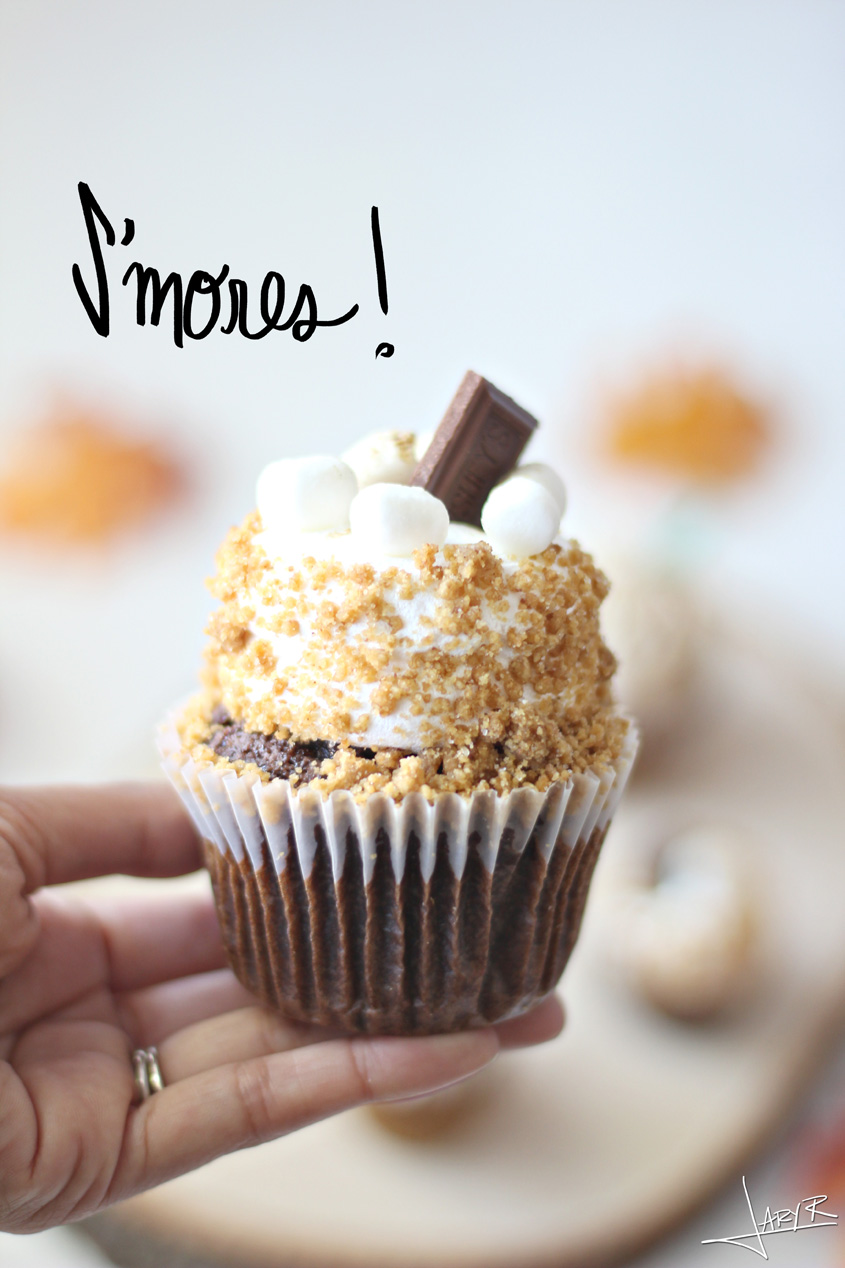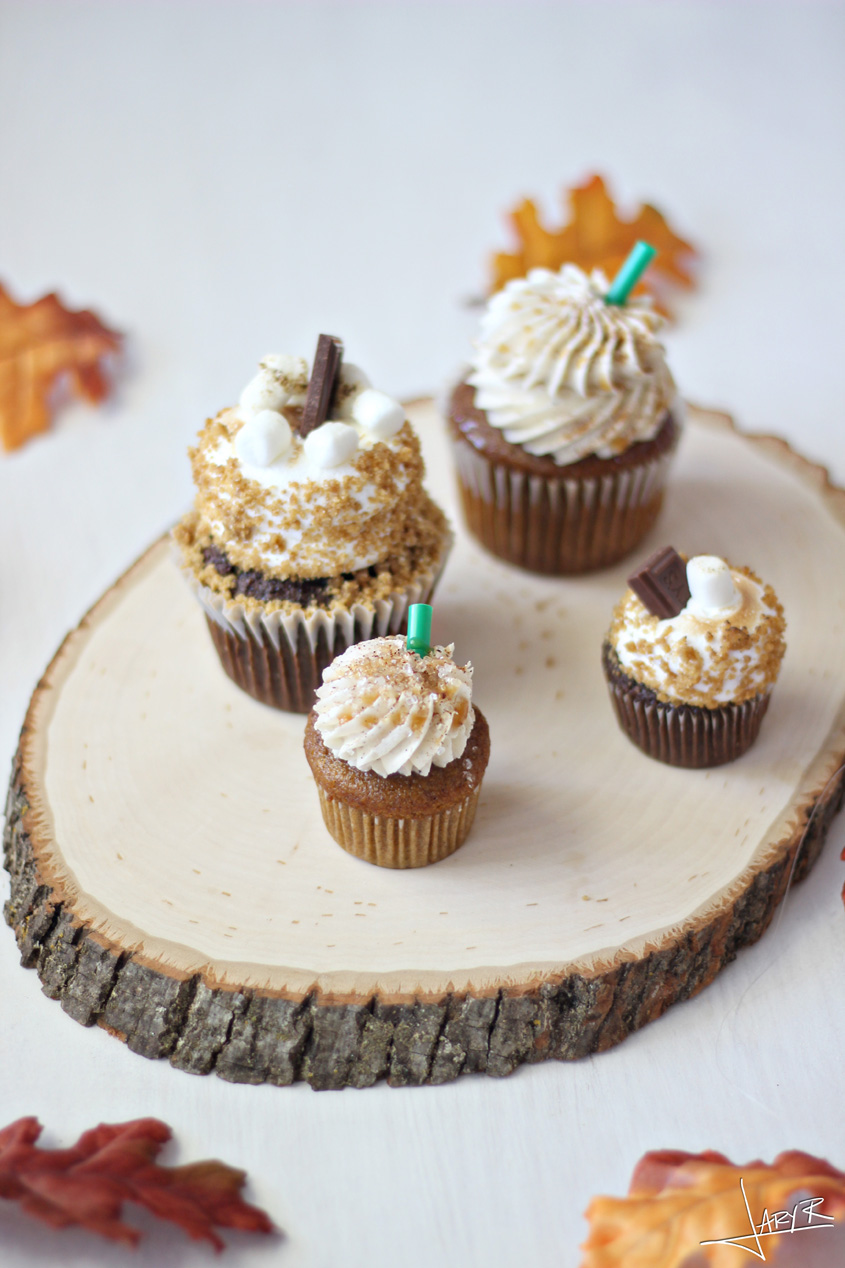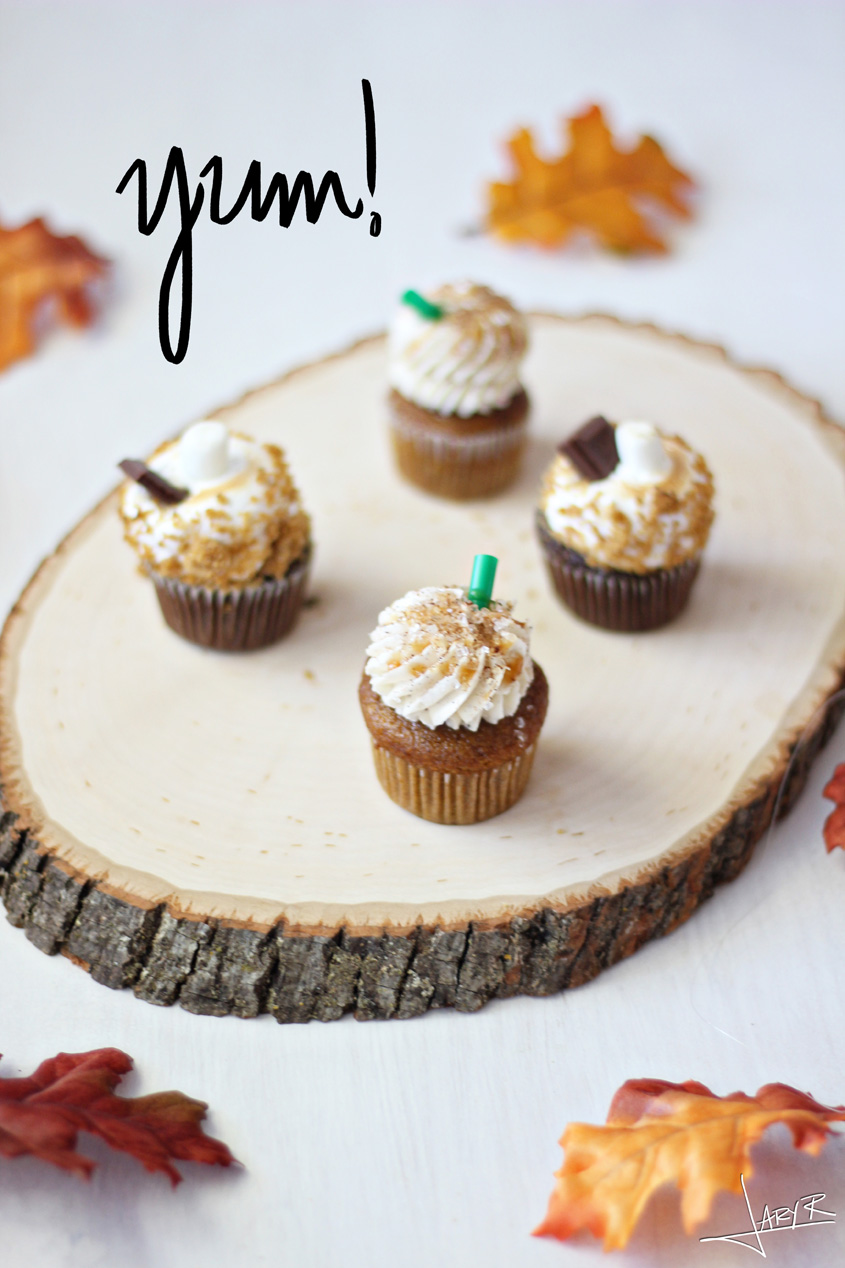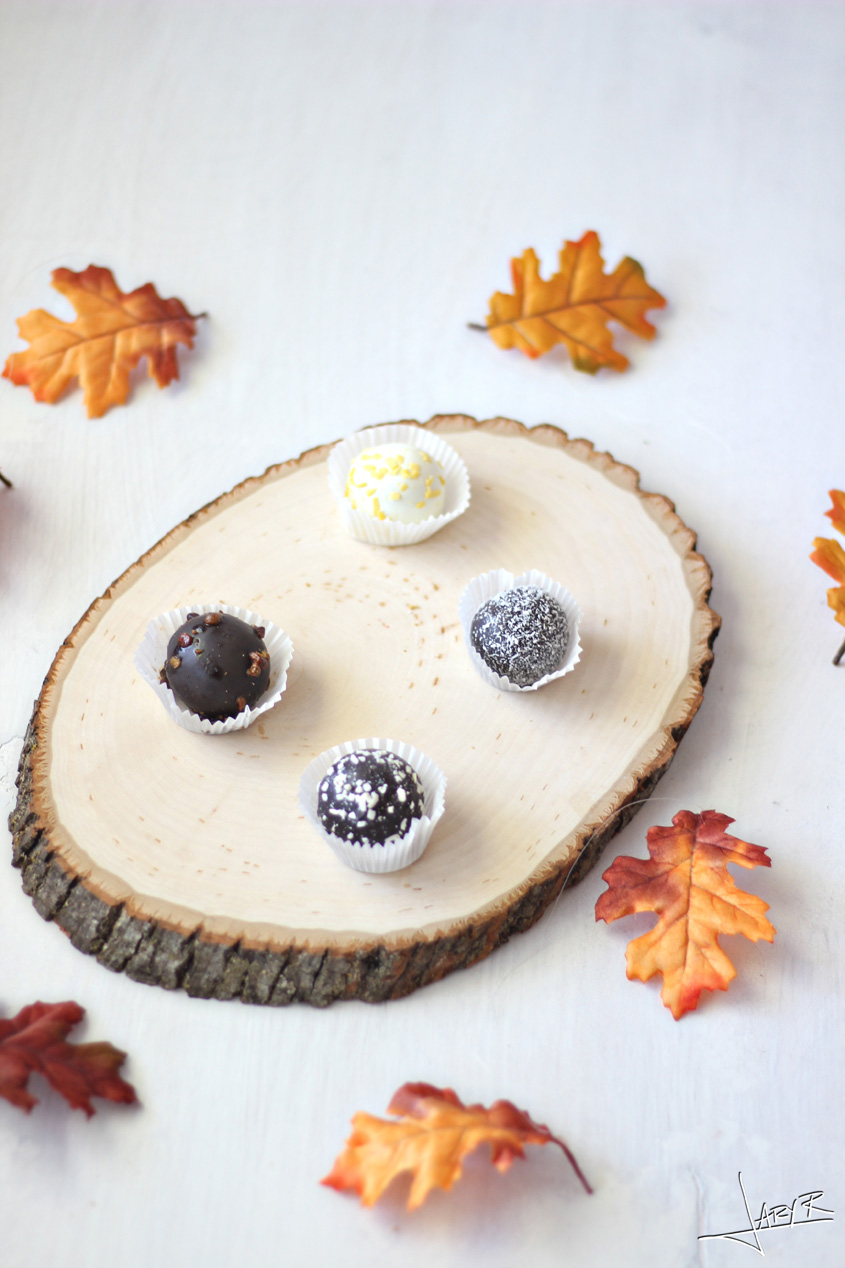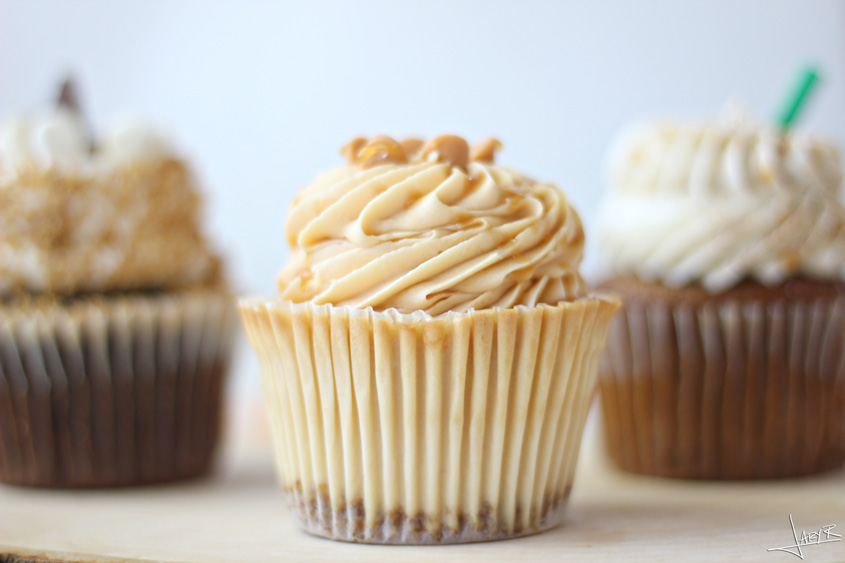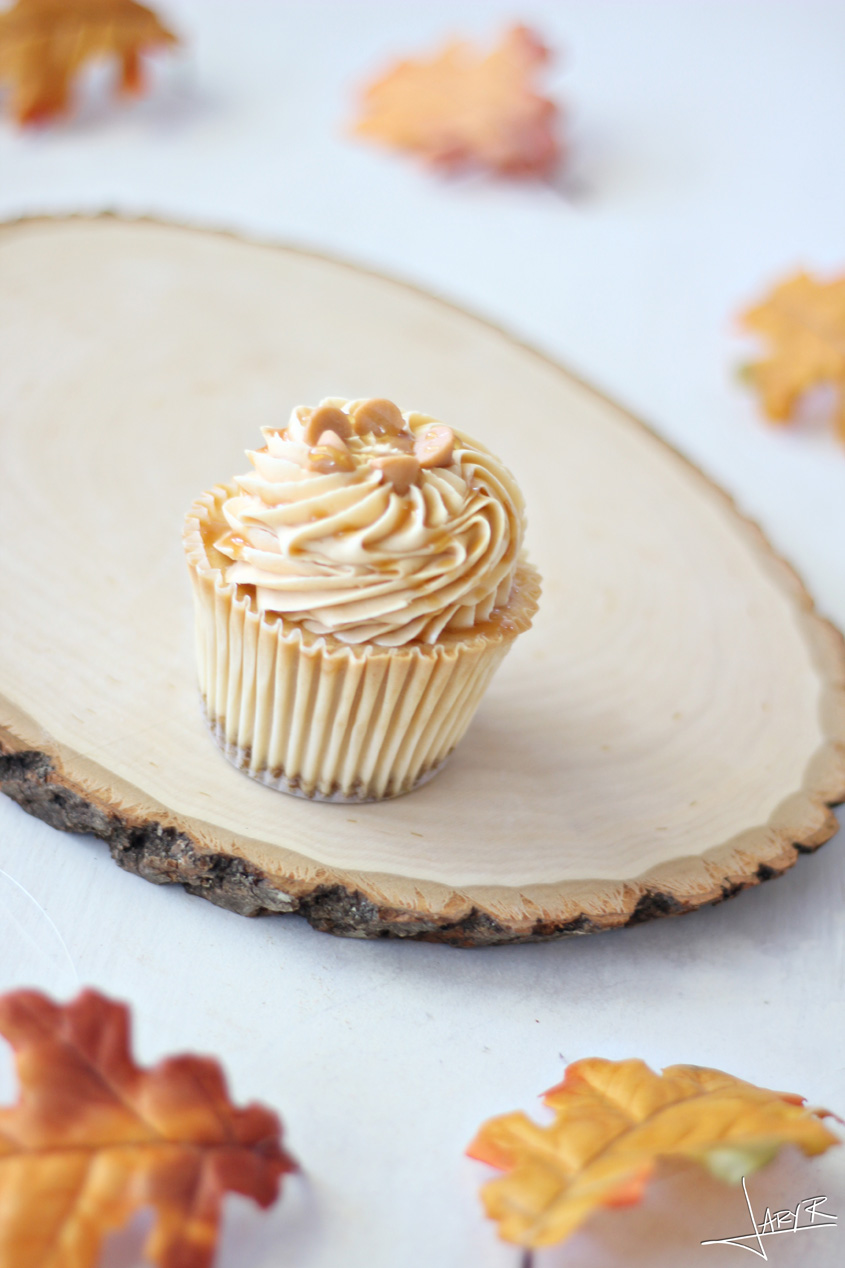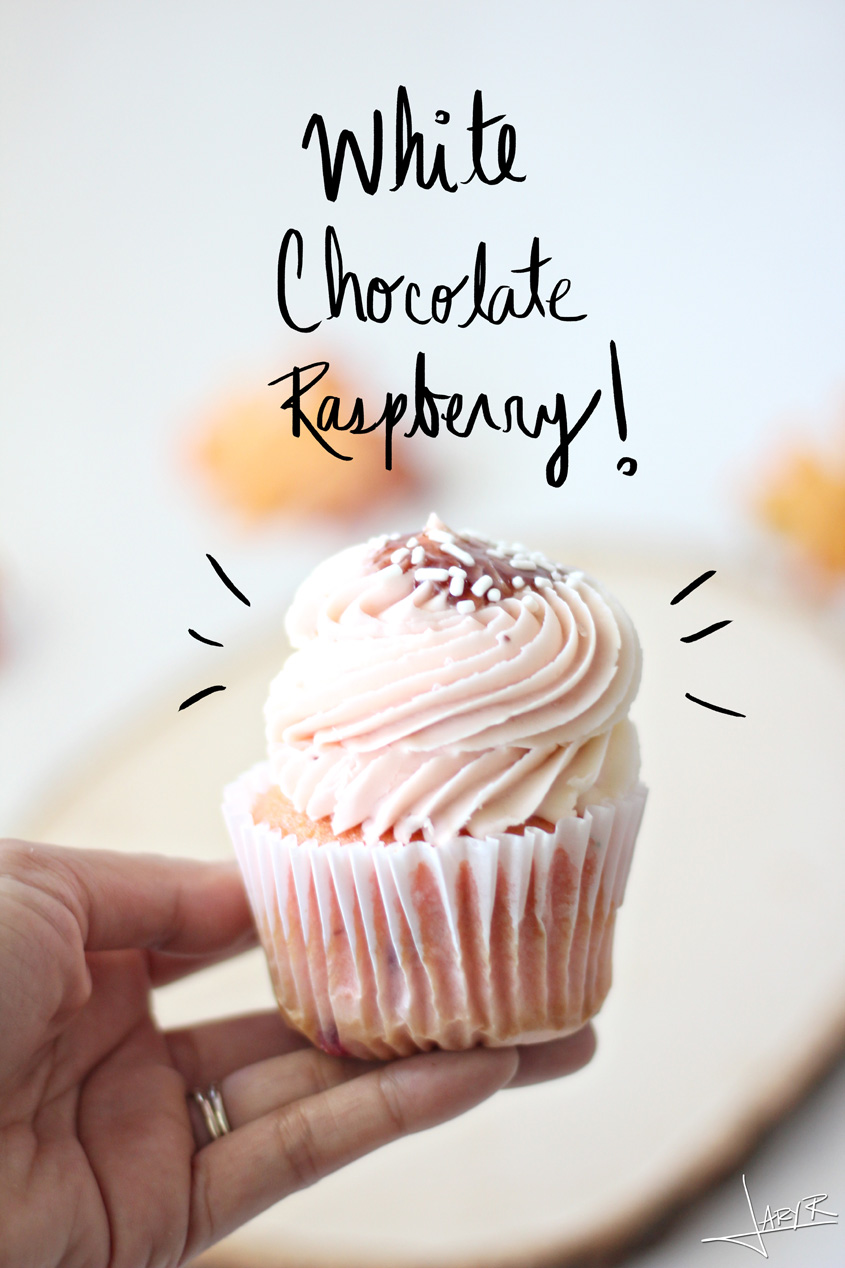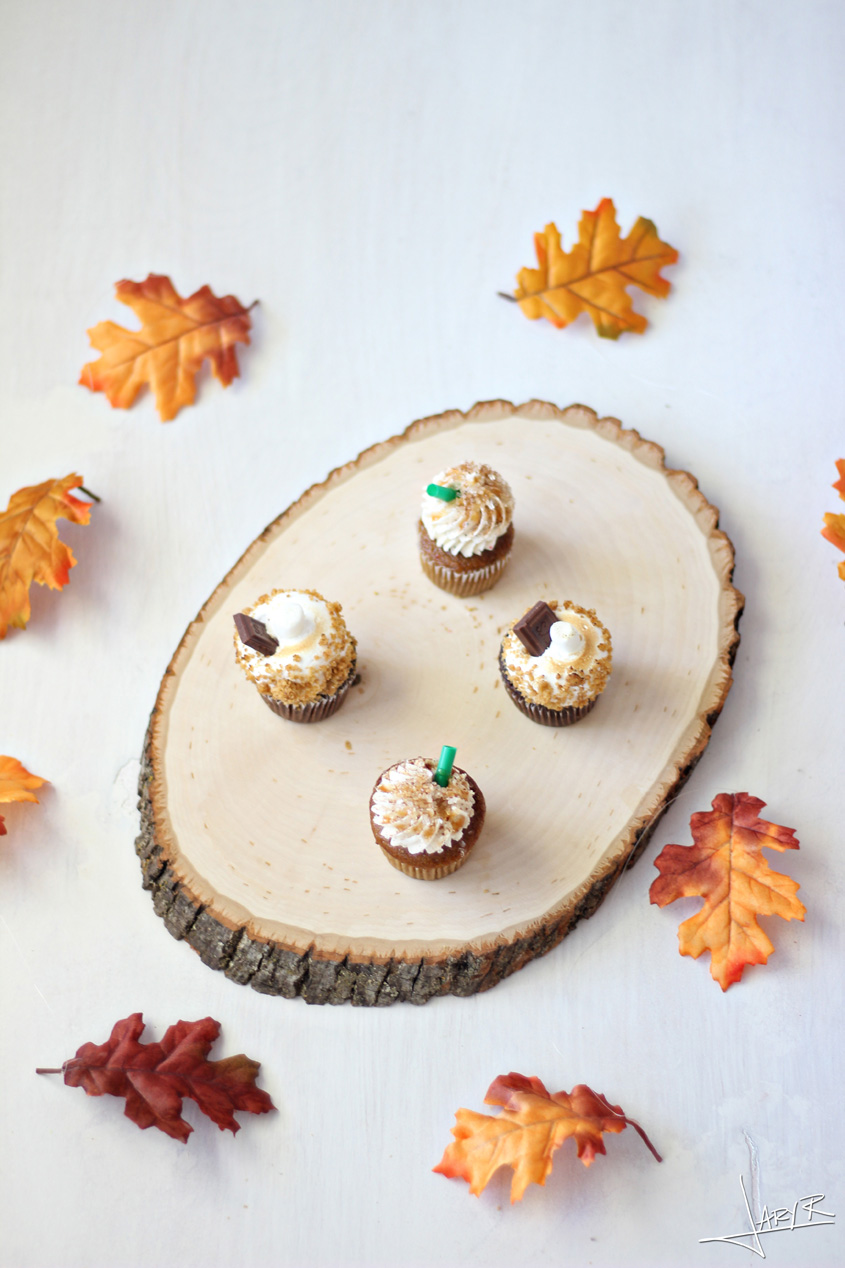 ---
Daily Inspiration – Knitting
Tuesday, September 15th, 2015
Since our nights started to get cooler I immediately started gravitating towards my knitting needles. Then I realized I never spoke about this new hobby of mine on the good old blog. I've shared a few pics on Instagram (@inspirationnook) here and there. I taught myself how to knit last winter watching YouTube videos. This one in particular by Sheep & Stitch was the main reason I got hooked. No-pun-intended HA! I'm no expert, I'm still learning and can only knit using circular needles. My attempt to knit without them have been nothing but epic fails HA! I was able to knit some gifts last year and you can imagine how excited I was. You all know homemade gifts are extra special to me. Anyhow, I can't wait to knit some more now that Fall weather is slowly arriving. There is nothing better than knitting on the couch with my loves by my side. With either a good movie or a football game on. I'm not sure why, but watching football & knitting go hand in hand in my book… when my team isn't playing of course! What about you? Do you know how to knit? What secret hobby do you have? Happy knitting loves!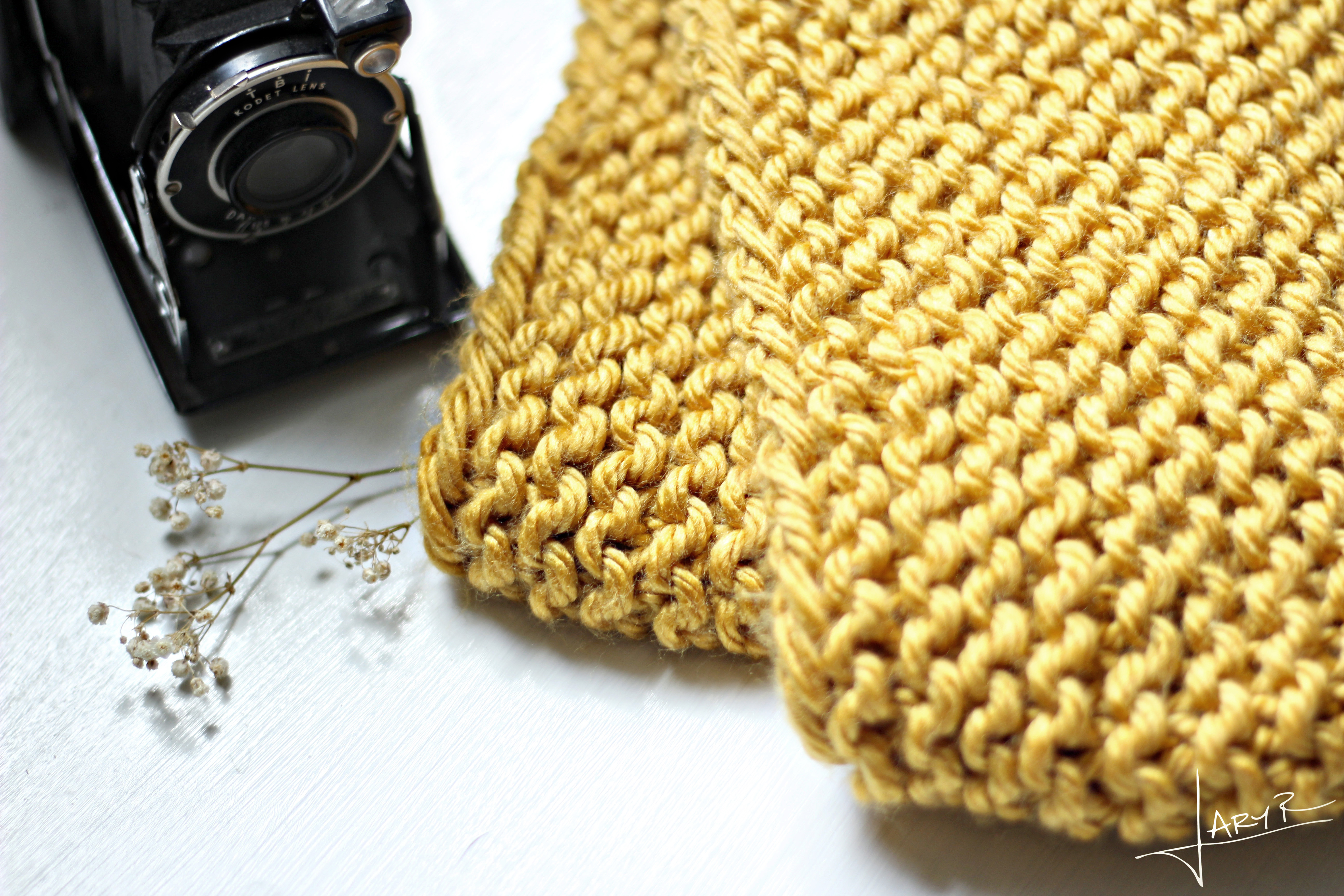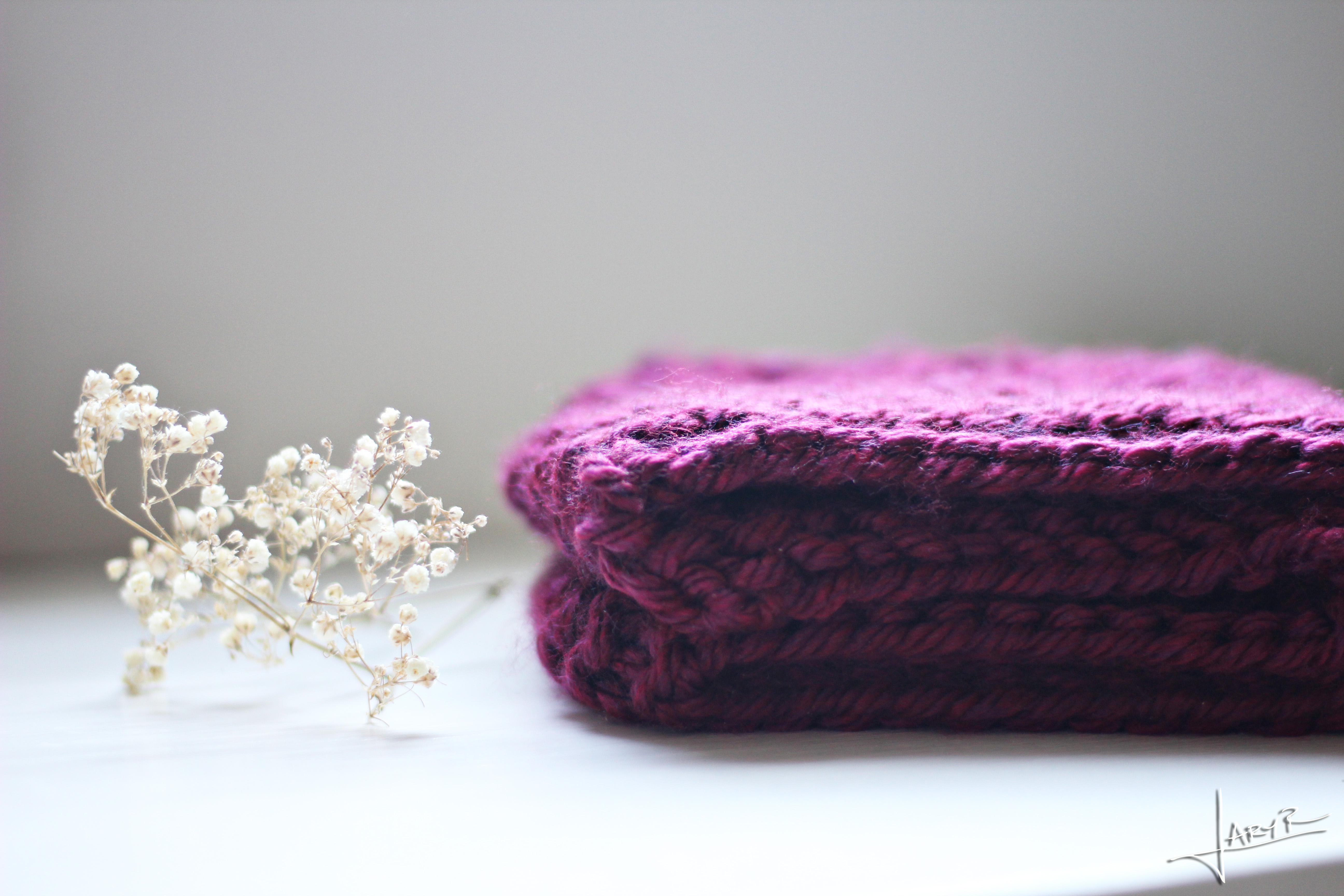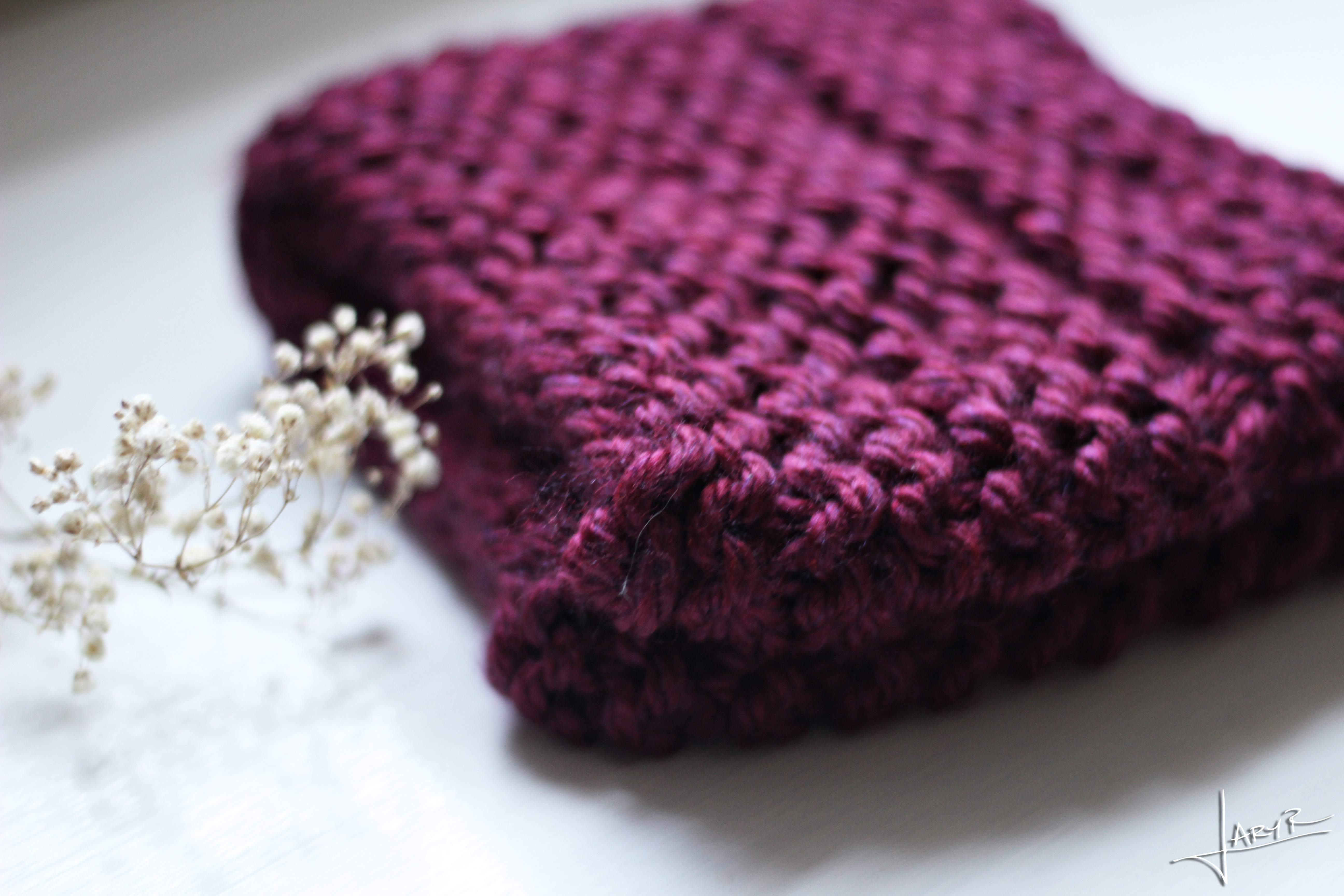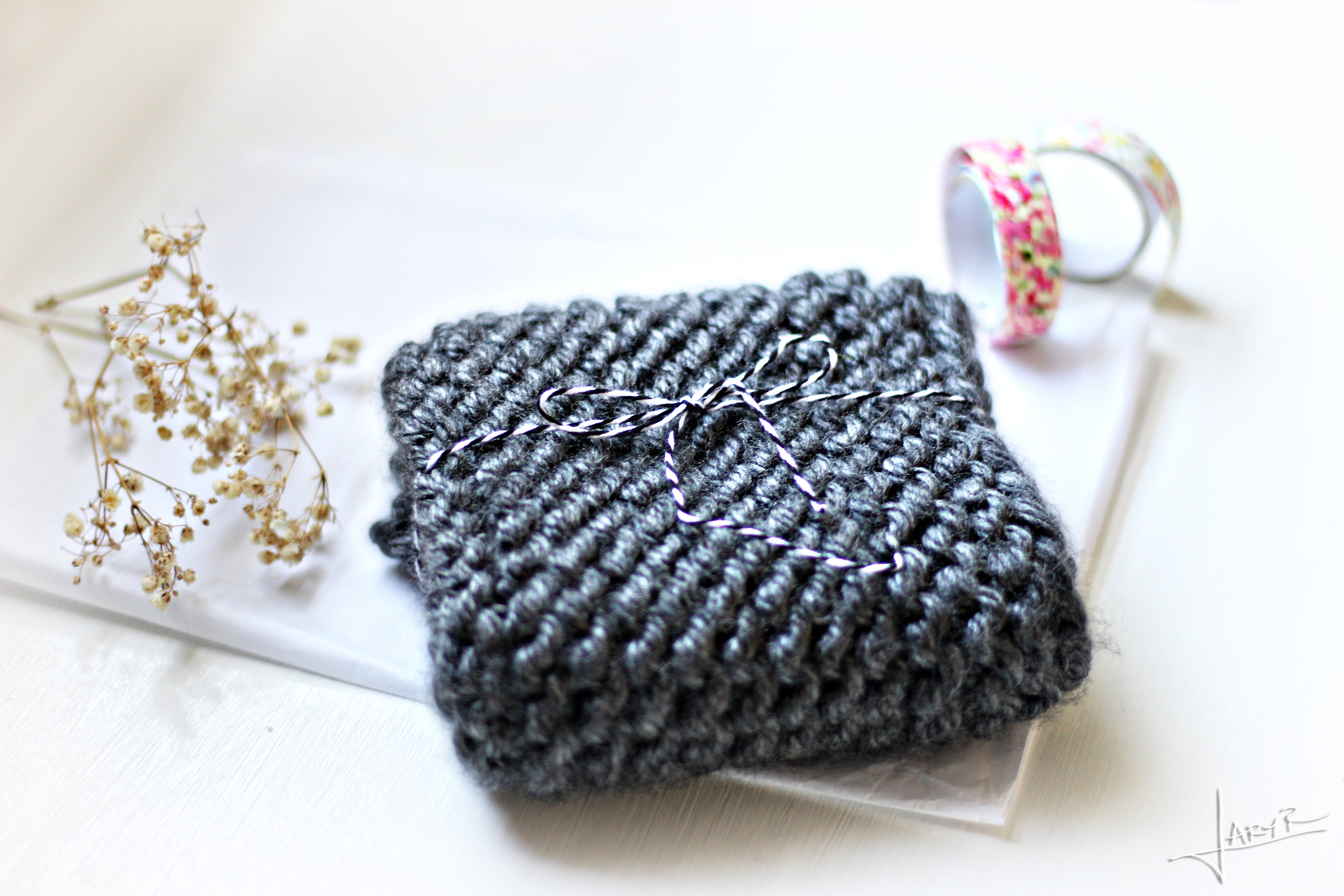 ---
Daily Inspiration – Football Brownies
Friday, September 11th, 2015
Yesterday I showed you how to make brat bites, today I got the perfect dessert to complete your party menu. These football brownies are the cutest thing you could add to your table and it doesn't take much to make them. All you need are some fresh brownies, home made or not (no one will judge) and white writing gel, which you can find at the baking aisle at the store. To get started simply cut little football shapes out of your brownies, draw the football strings on each piece and voila! You will have the most adorable and delicious treats at any sporting event. Aren't they cute? Are you ready for some football?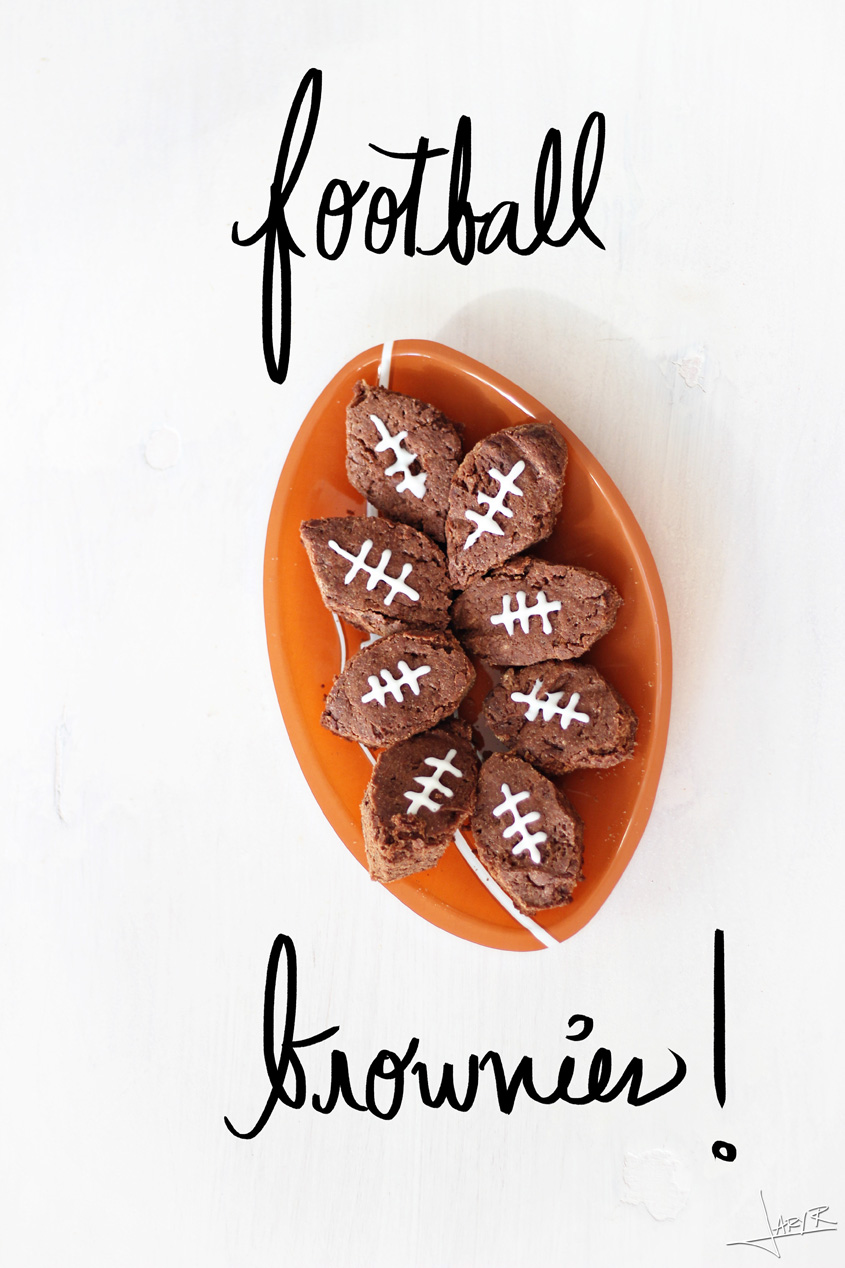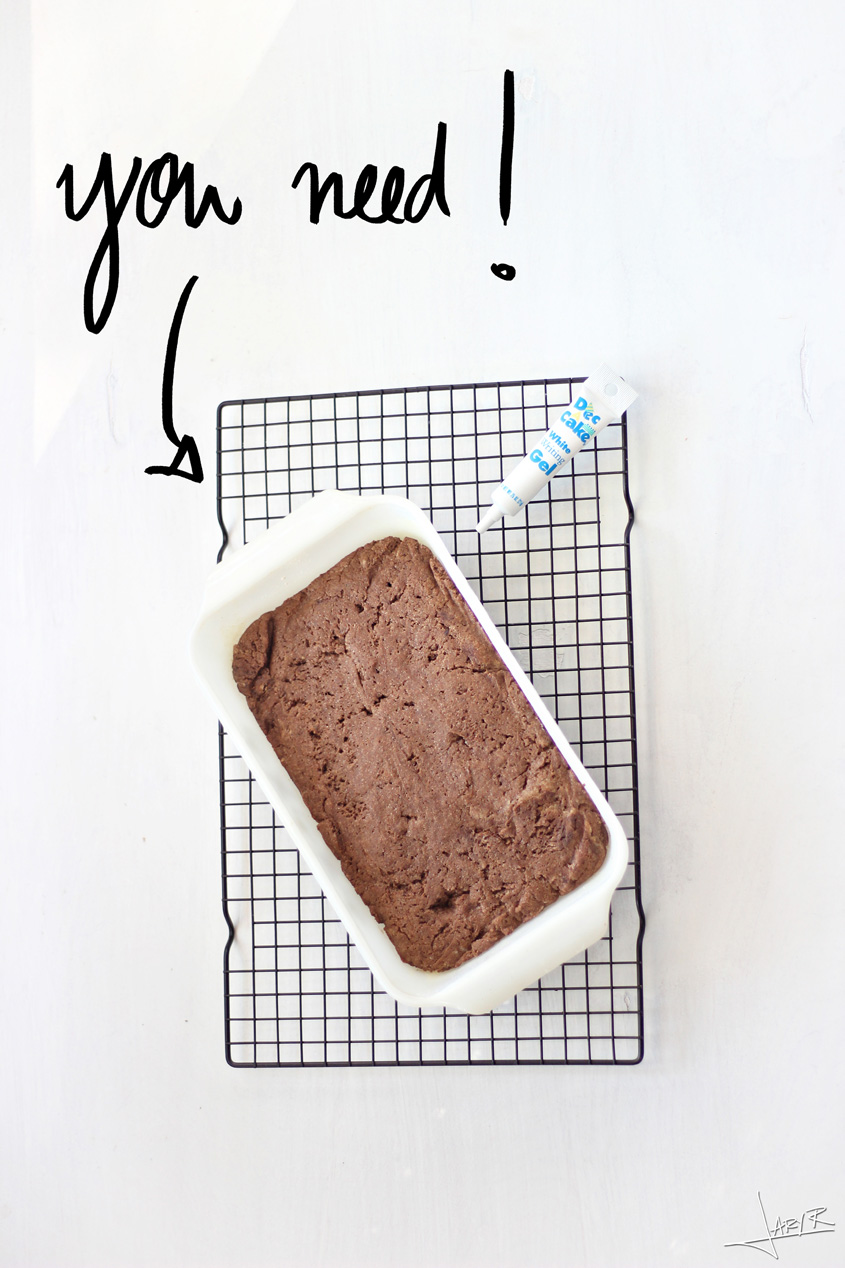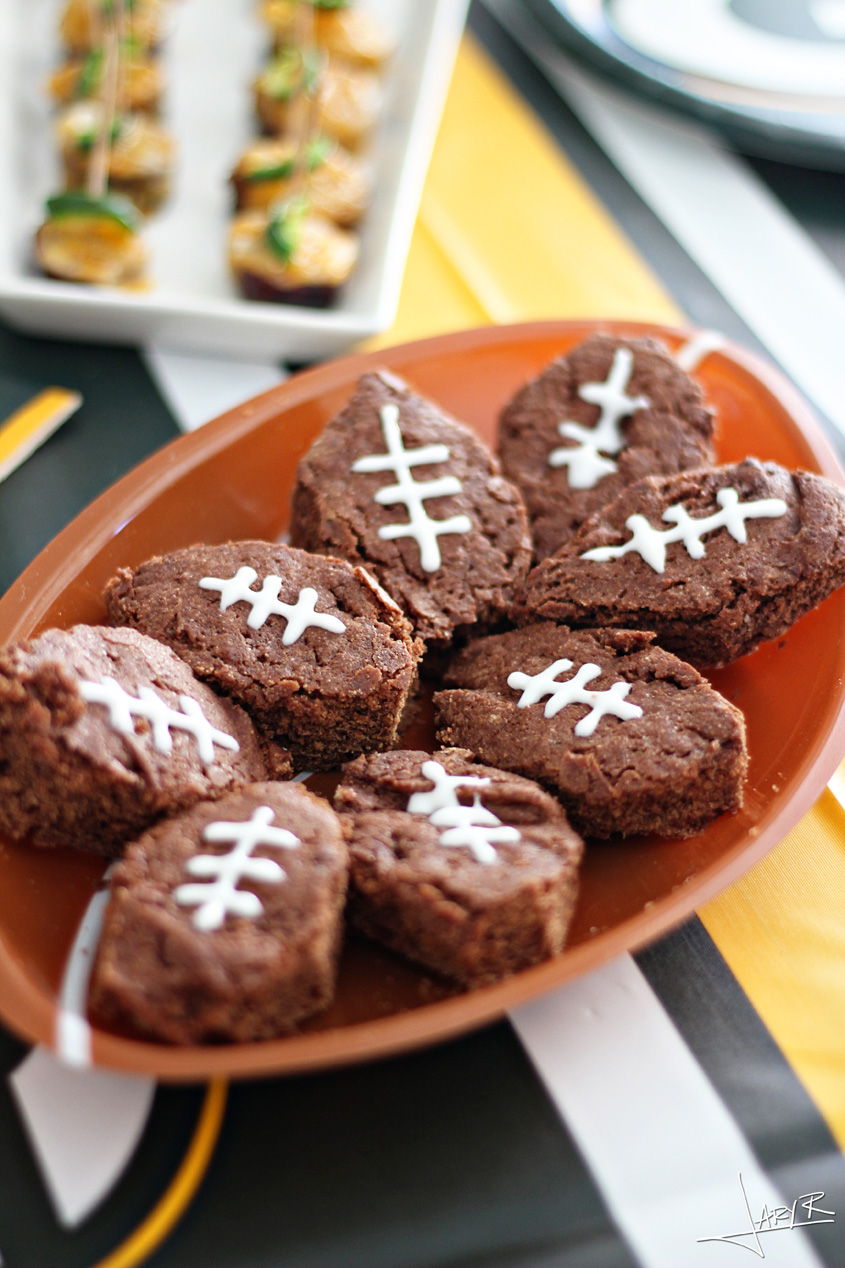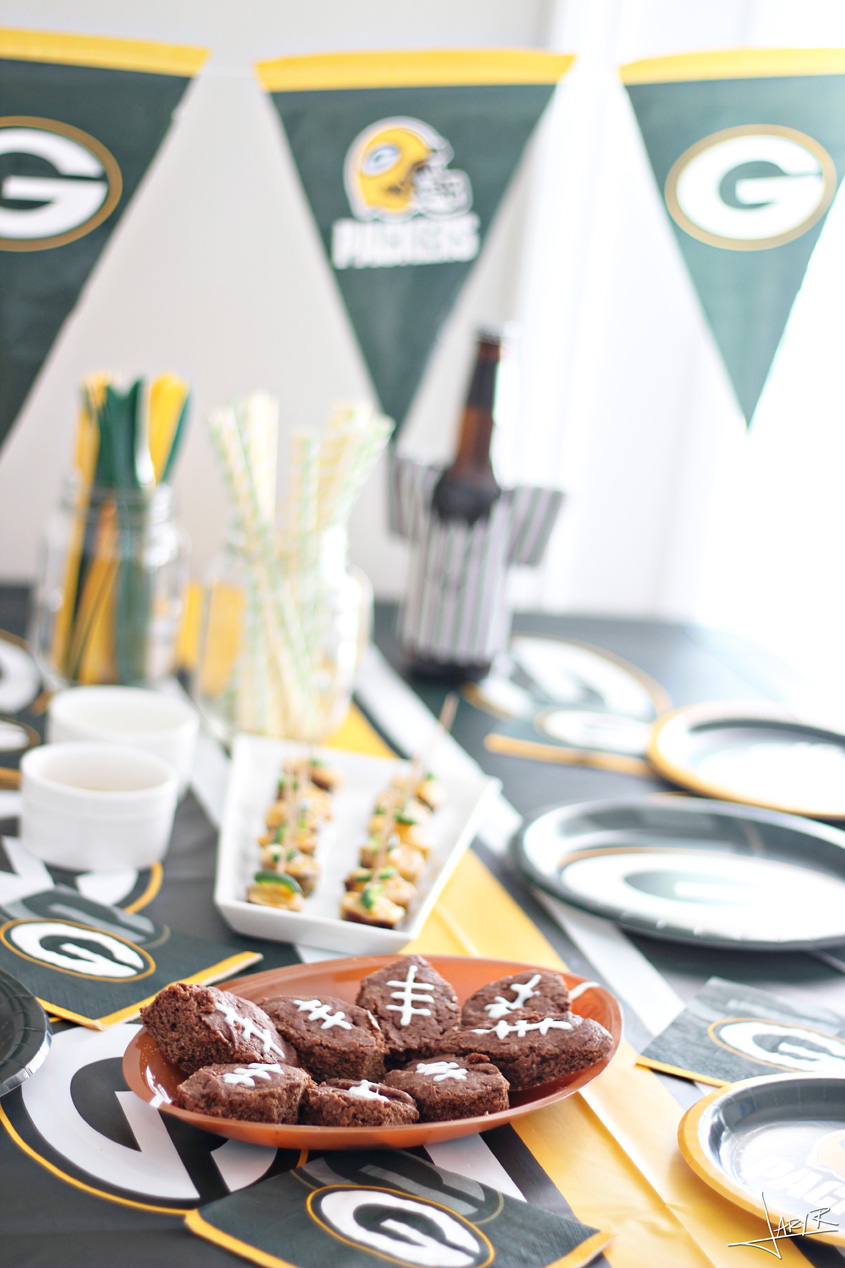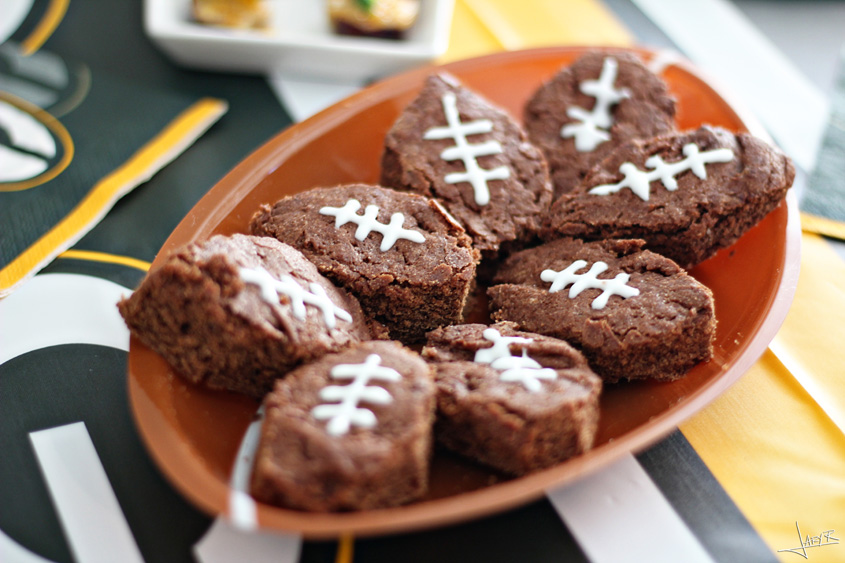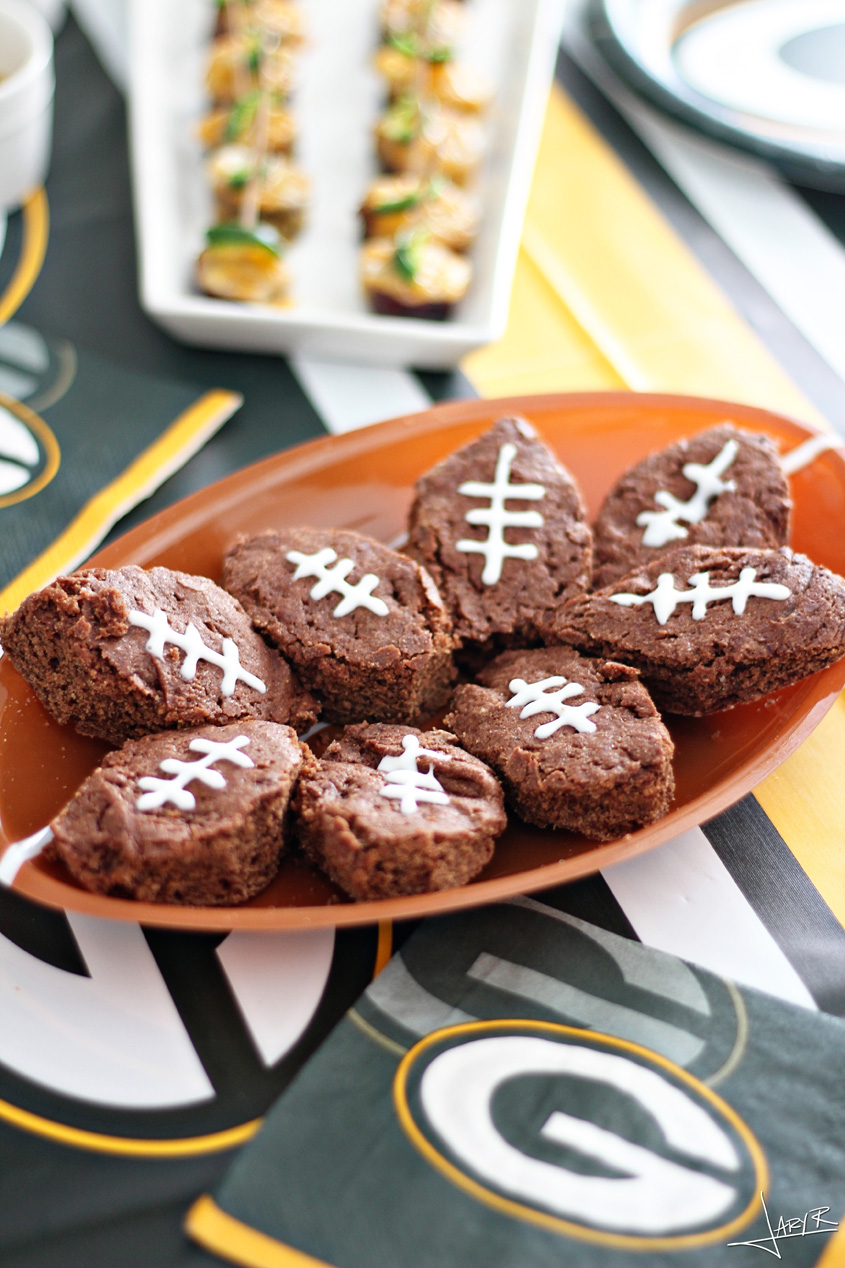 ---
Daily Inspiration – Brat Bites
Thursday, September 10th, 2015
Well folks the NFL's kickoff is finally here and as you can tell from ALL my latest posts (here /here /here) I am p-r-e-t-t-y excited to have football back in our lives. Last week I had my fantasy draft so I am pumped and ready to go for tonight! For our fantasy draft, my friend Dani made these delicious brat bites and she totally inspired me to create these using my teams colors. Yes, just like I matched my caprese kabobs to the Wisconsin Badgers I am matching these brats bites to my beloved Green Bay Packers. Don't judge me. Besides, I found some awesome Party Pail Packer's stuff and they were calling my name. Hey NFL season-  I've never been more ready for you! HA! Back to the recipe, the best thing about it, you can make them with leftovers from any BBQ party. Wanna learn how? Take a look!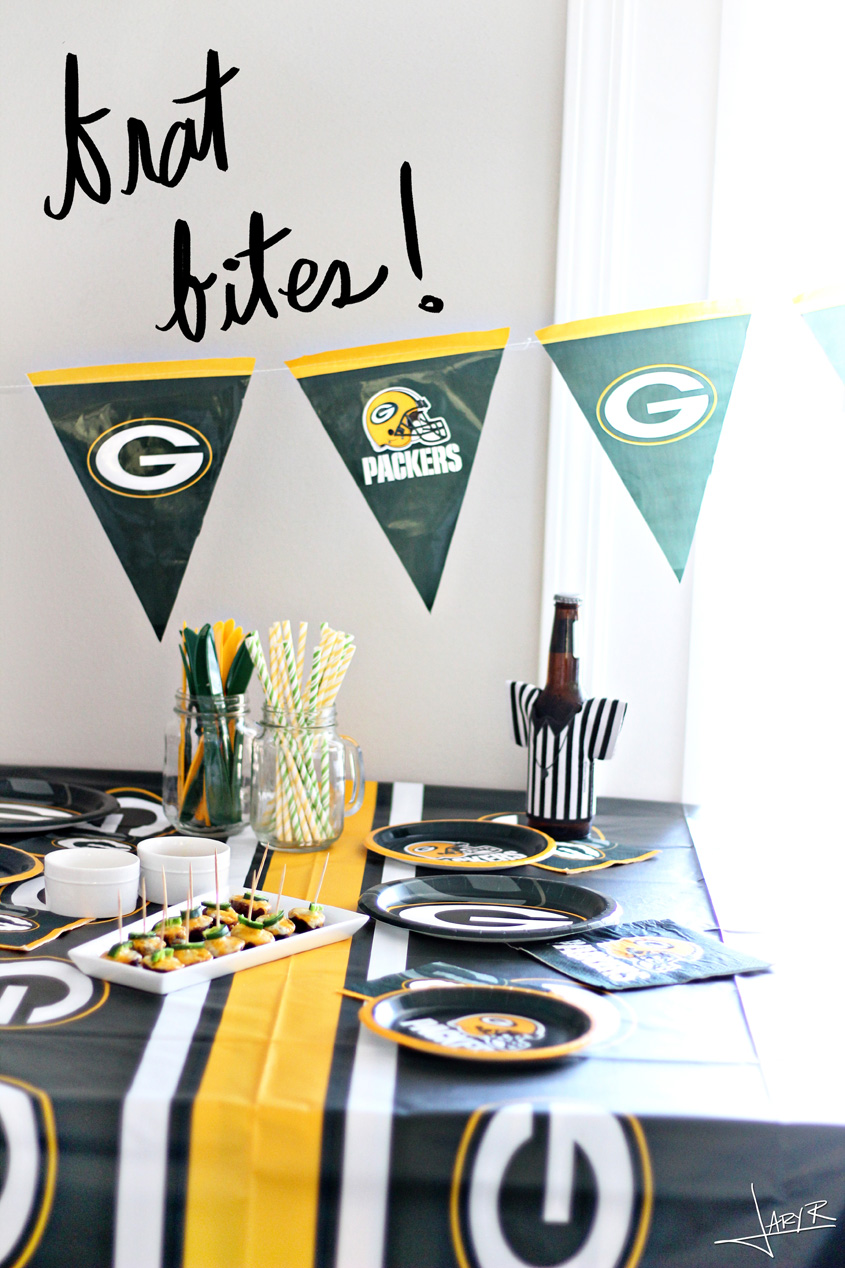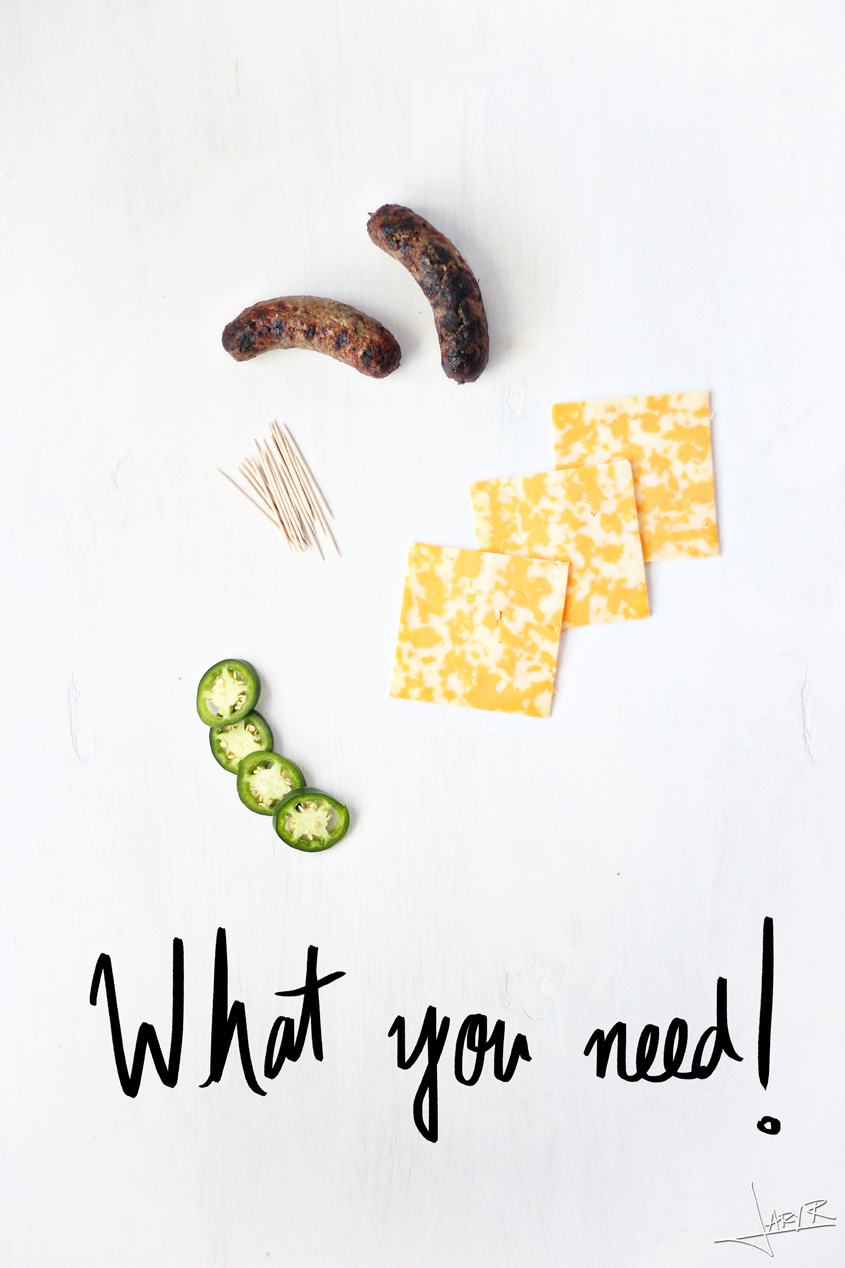 Brat Bites
Brats (already grilled)
Cheese slices (I used Colby)
Jalapeño slices
Toothpicks
Start by preheating your oven to 350 degrees. Slice your brats & jalapeño. Place a little cheese on top of each brat piece, using your toothpick place a jalapeño slice on top and through the meat. Set them all on a tray and in the oven they go for about 15 minutes to melt the cheese and reheat your meat. Once ready, I served both ranch & sweet spicy honey mustard for dipping. Votes were divided in our house on what was best so I will leave it up to you to try it.
What do you think? Will you be making these?
Coming up tomorrow – dessert!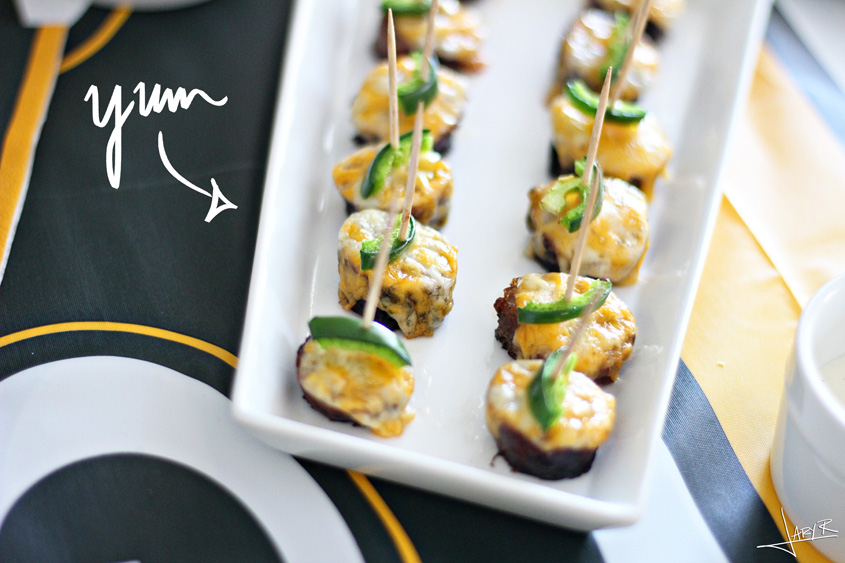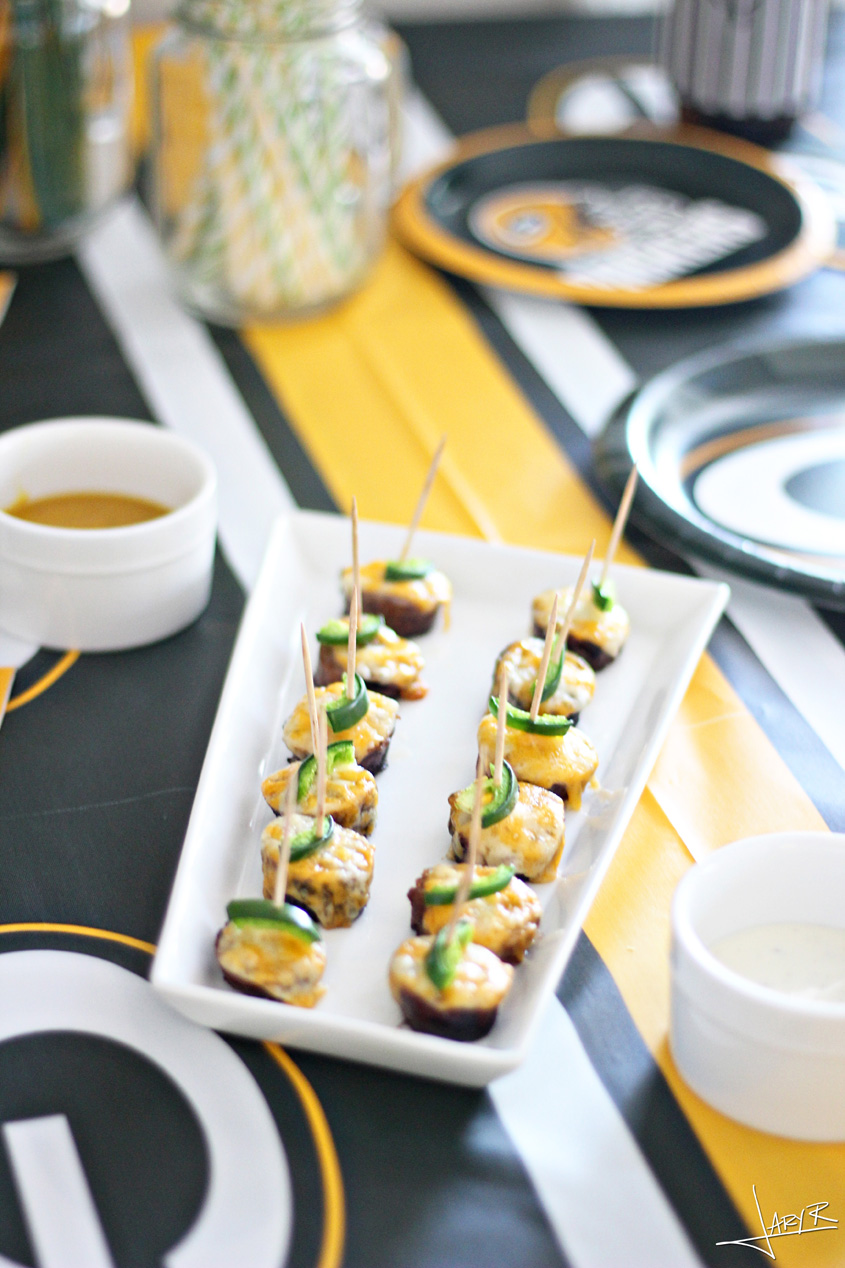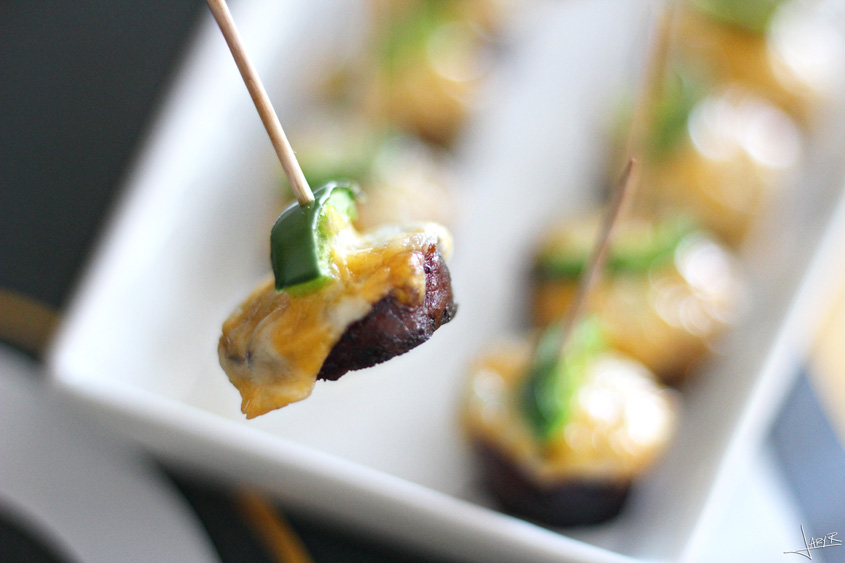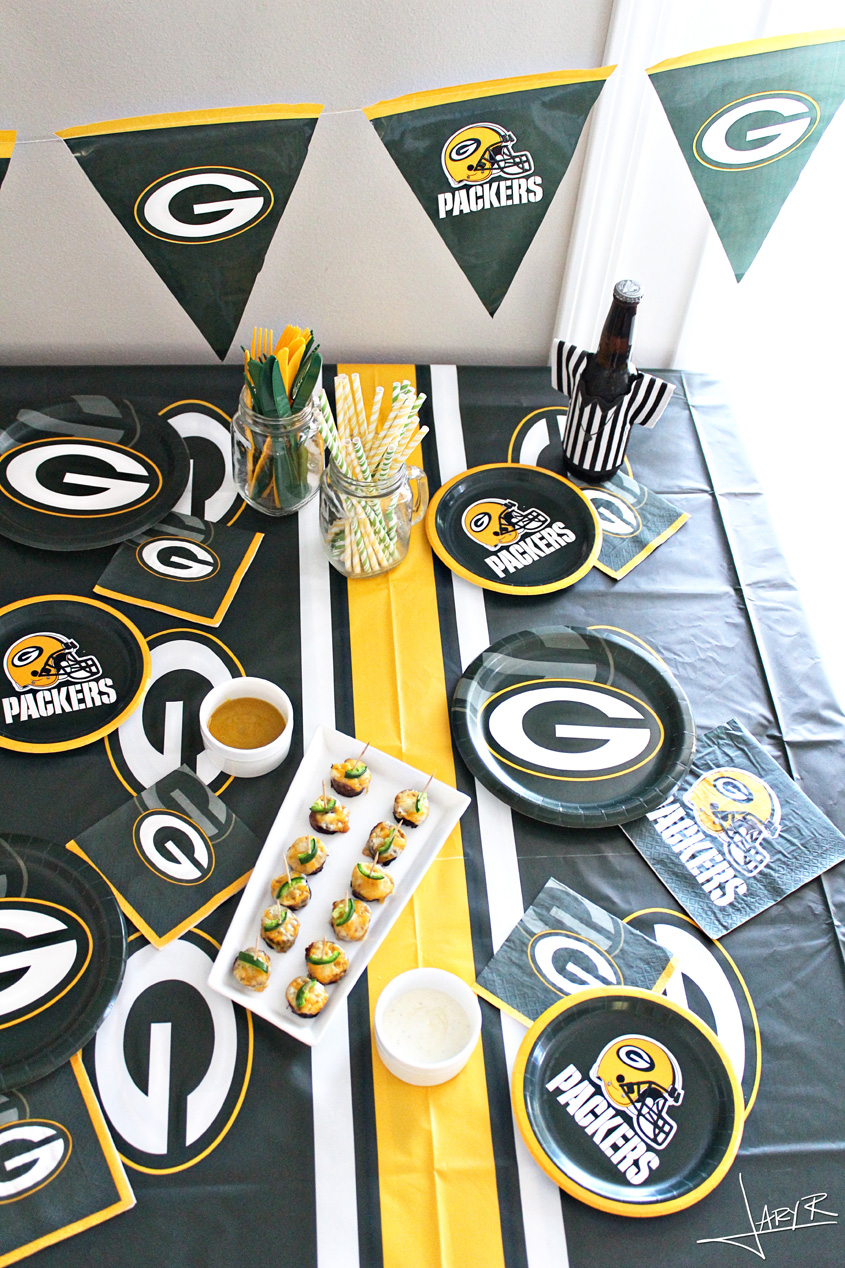 ---