Daily Inspiration – Mehndi Celebration
Friday, September 30th, 2016
A few months back I shared my friends Rehan & Alicia's engagement pictures, which is one of my favorite sessions I've EVER done. Well, what I didn't share was they also asked me to photograph their wedding day. Which was going to be not one, but two full days of festivities. One of them involving a Mehndi celebration. I won't lie, I was terrified to do this since I had never photographed a wedding before but I was super excited at the same time. Not only did I get to celebrate these lovebirds special "days" but also document them for them. I was up for the challenge, even though I knew I would have a two-month old assistant joining me HA! Now, almost a month later I don't know how I pulled it off and I'm totally obsessed with the photos. The good news, I have another post coming with the photos from wedding day number two. Have you ever been to a Mehndi celebration? Aren't they amazing? It was such a great experience all around. The bright colors, the dances, the love in the air. These photos will forever be special to me. I know I've said this before, but we have the coolest & sweetest friends!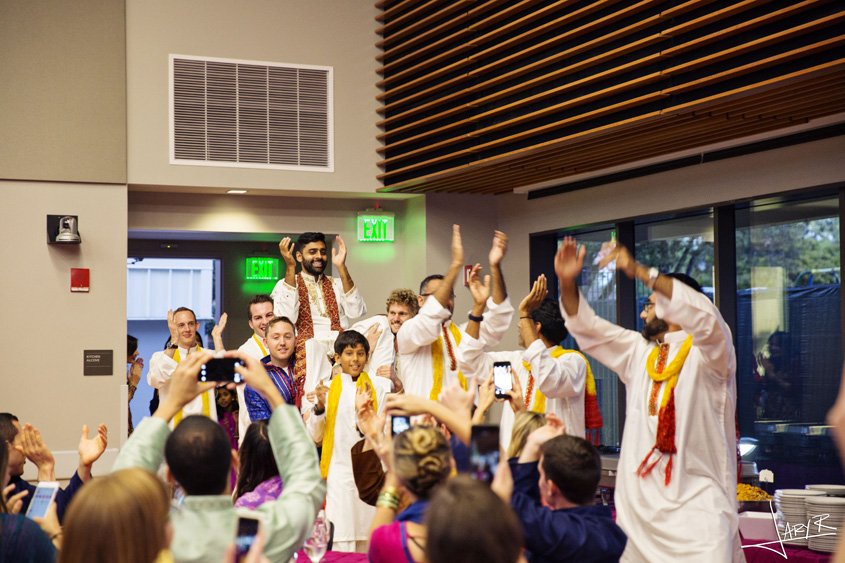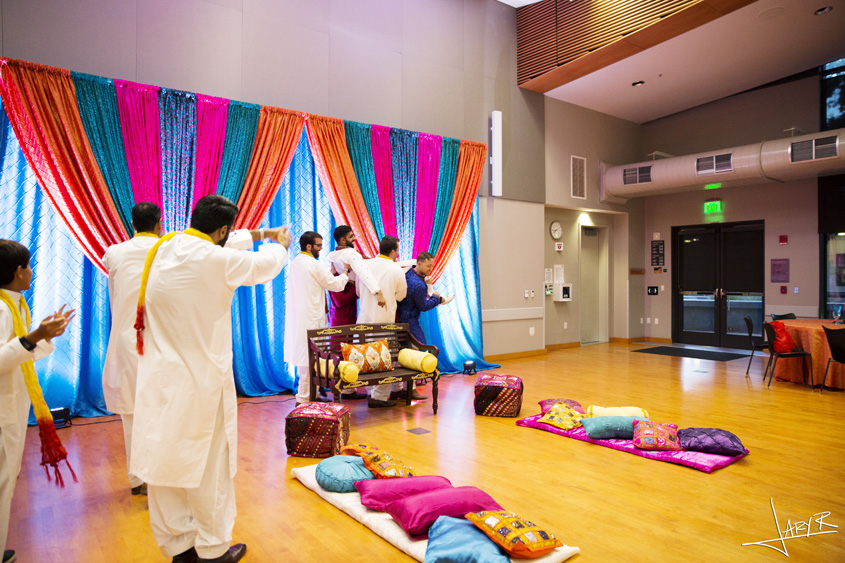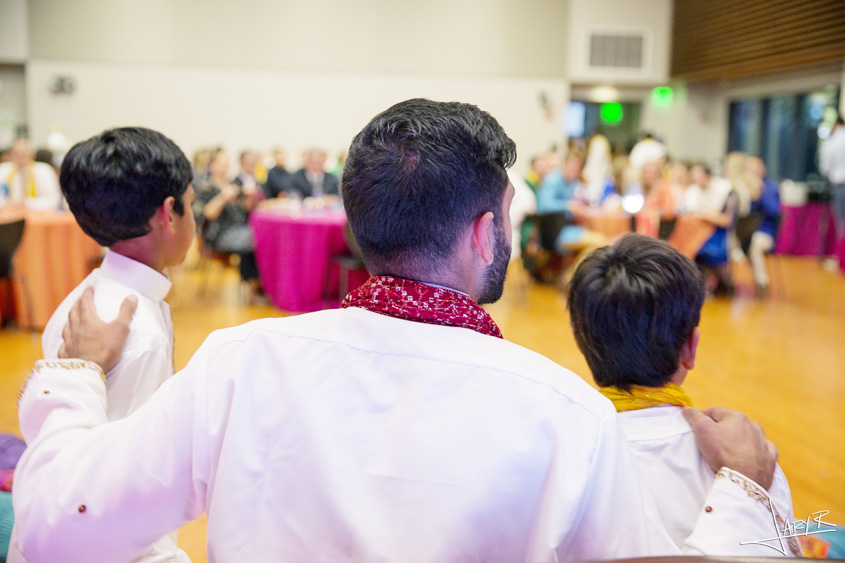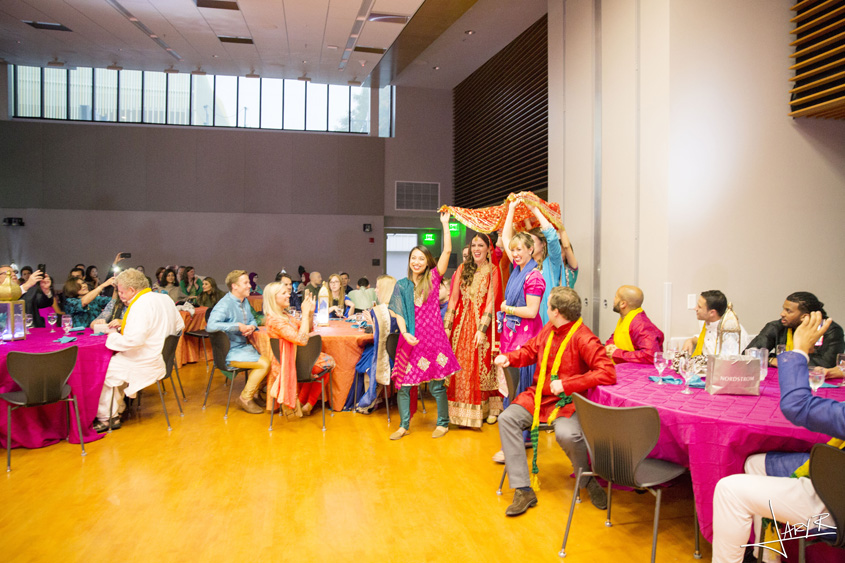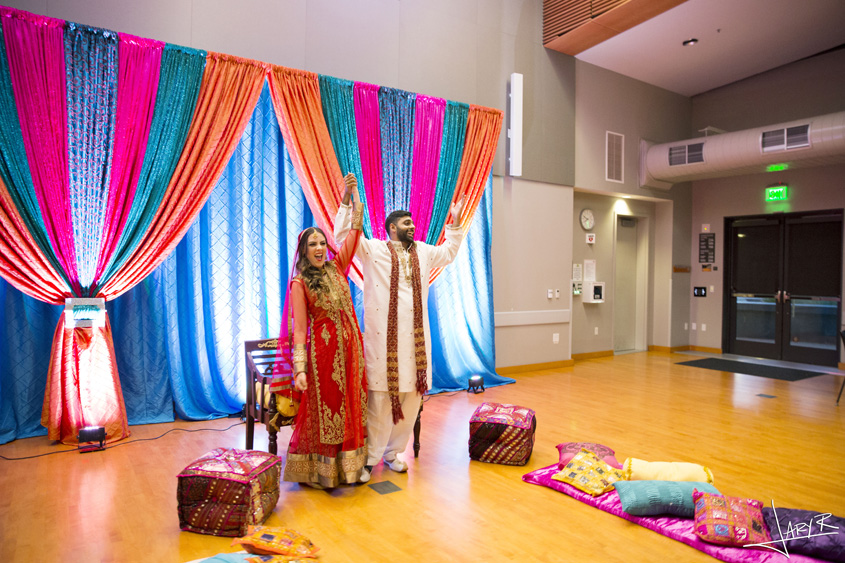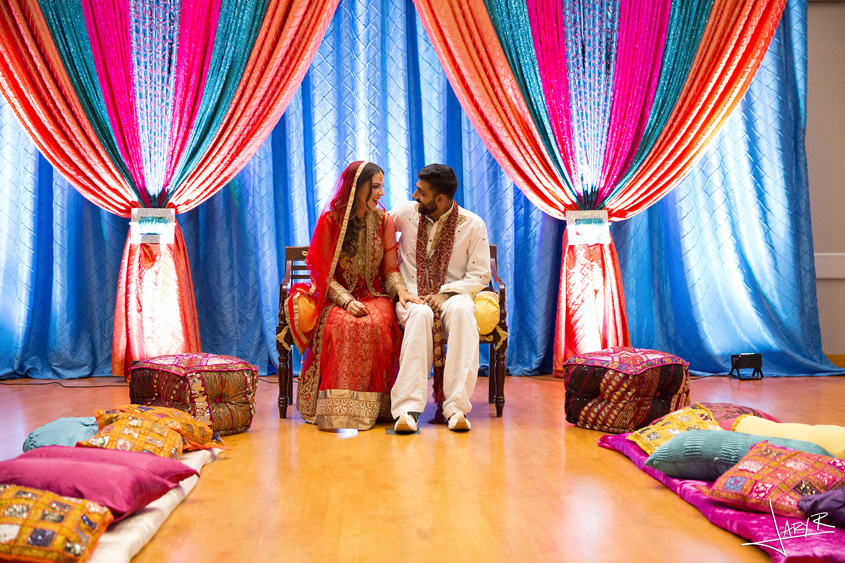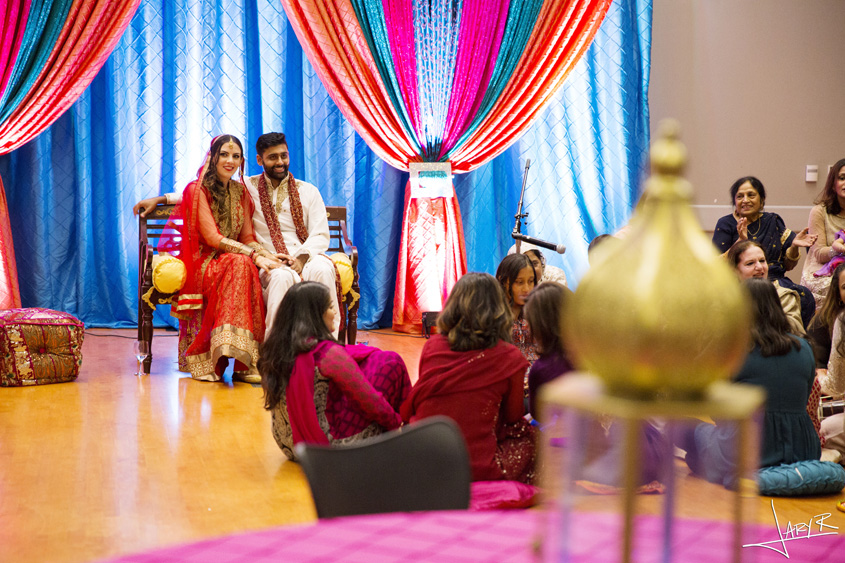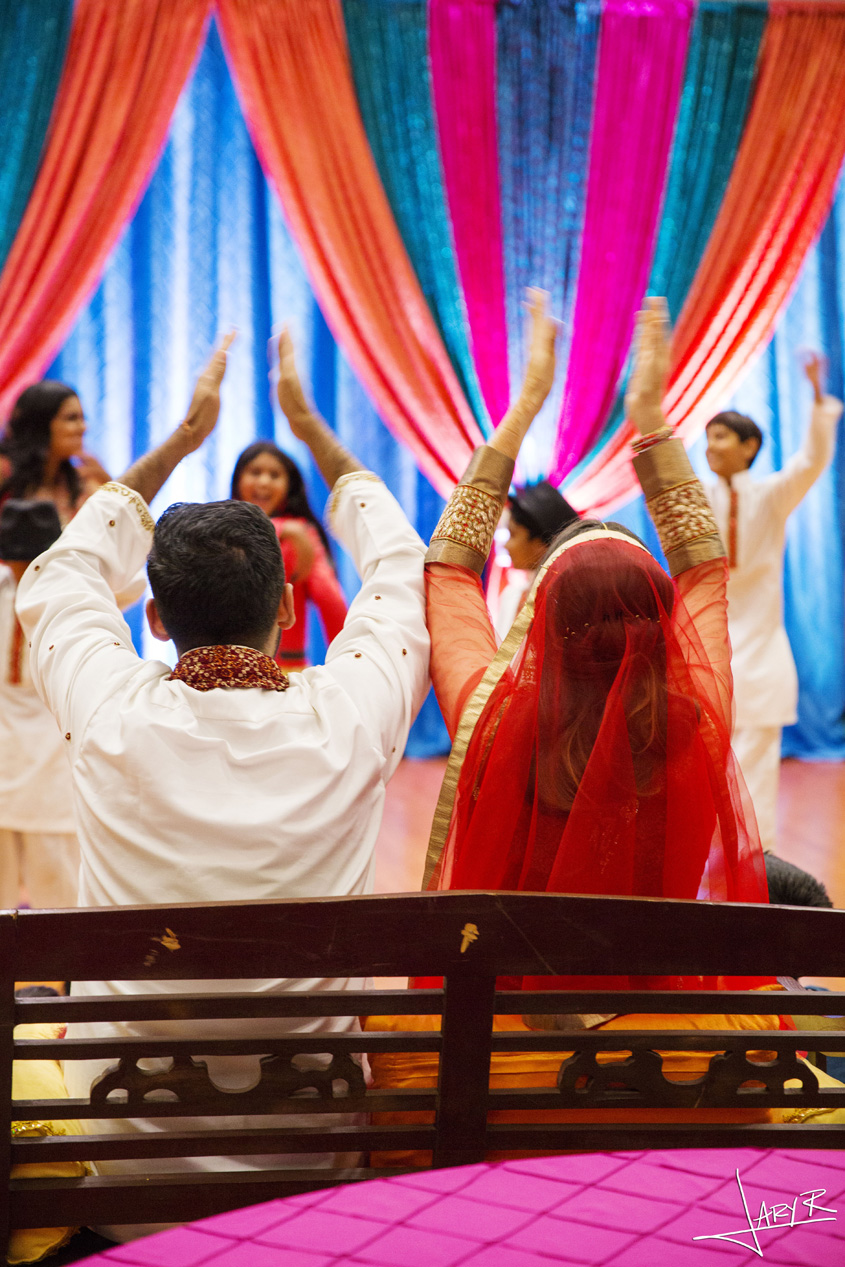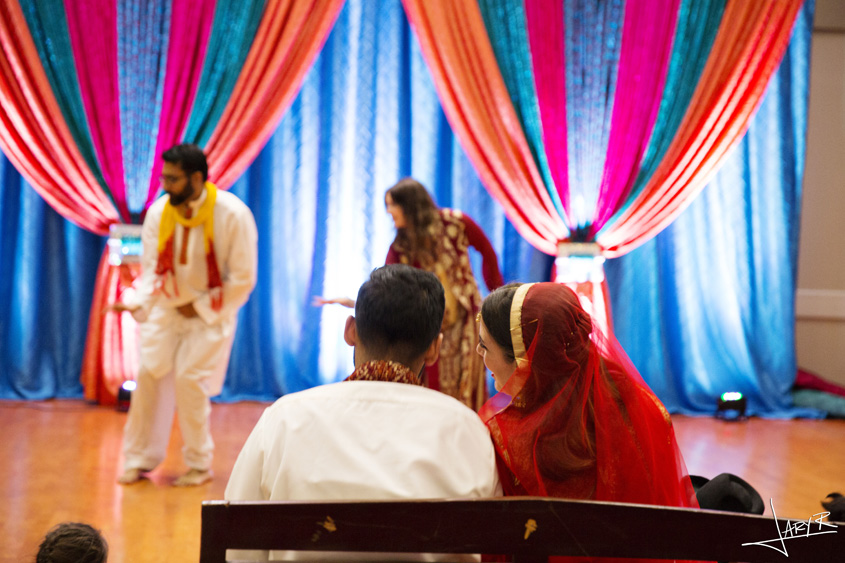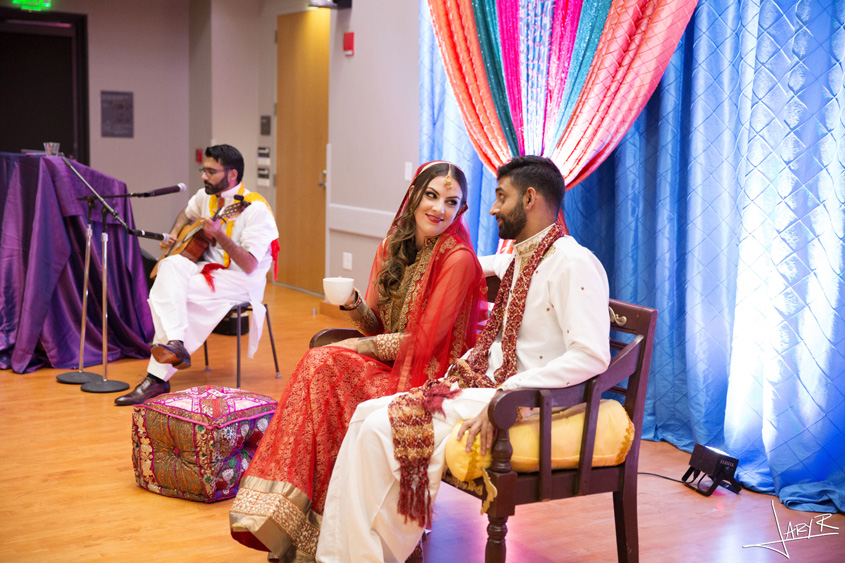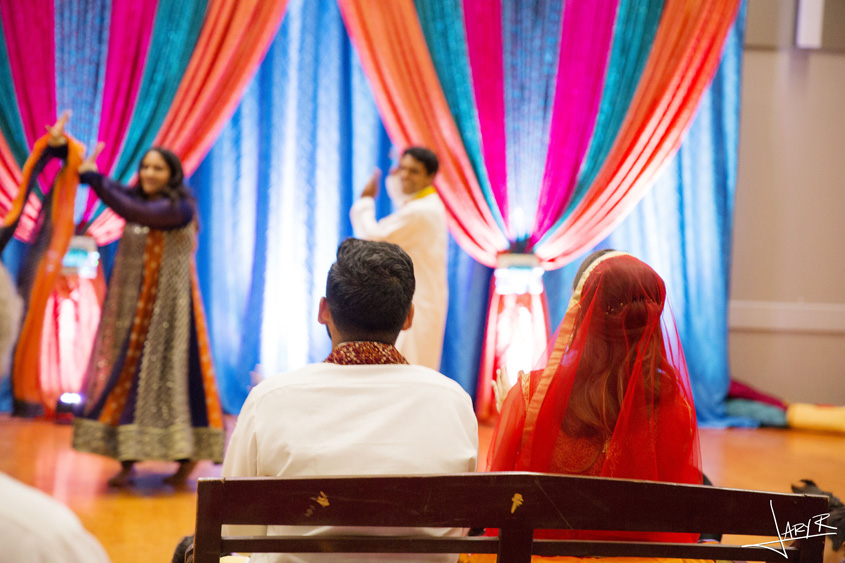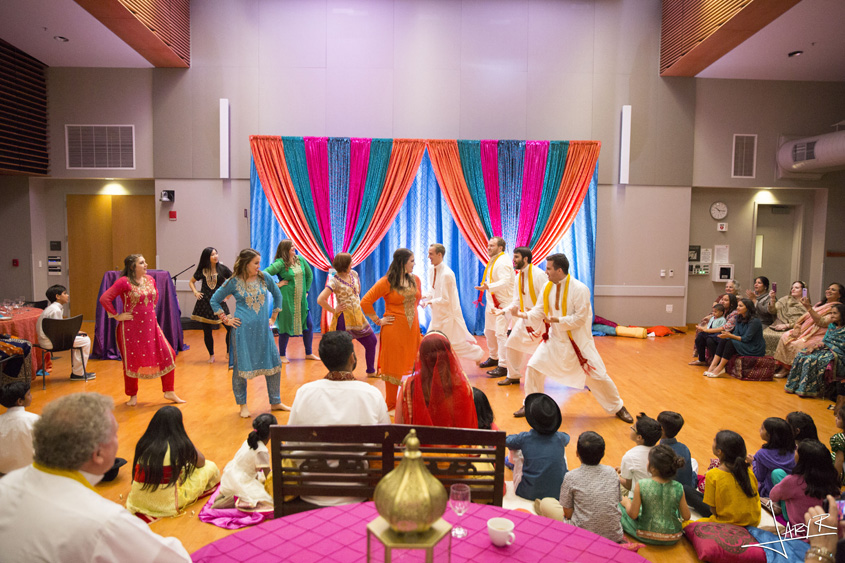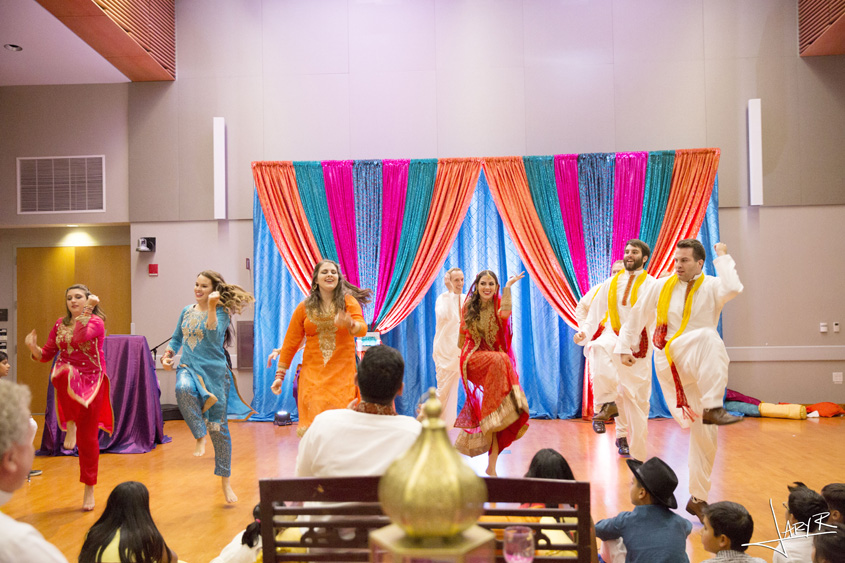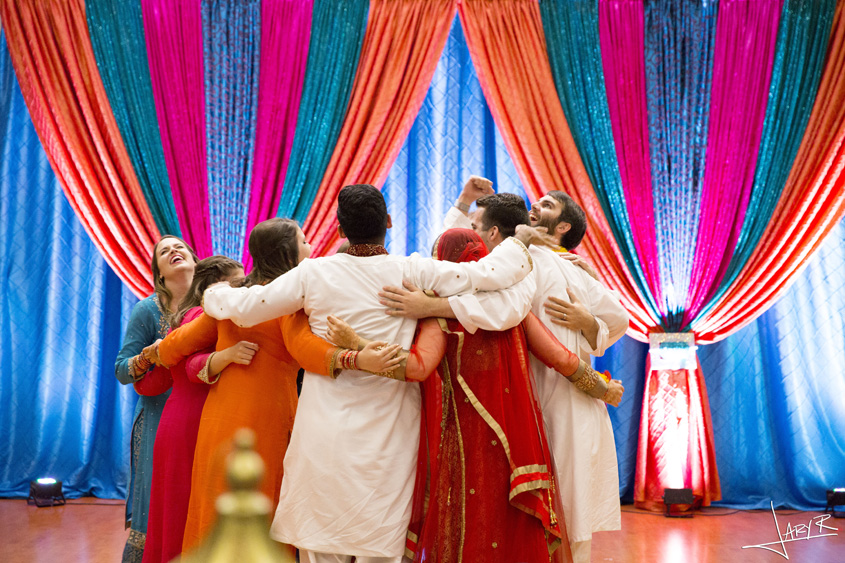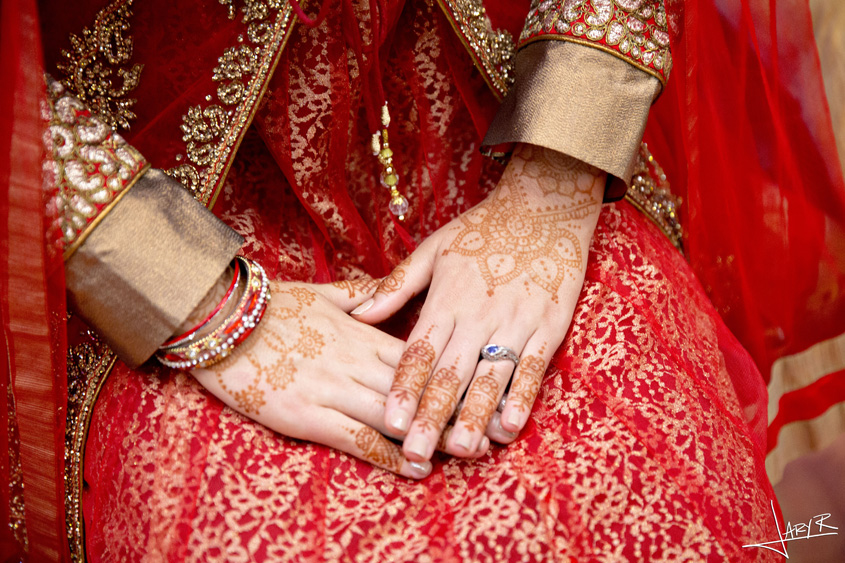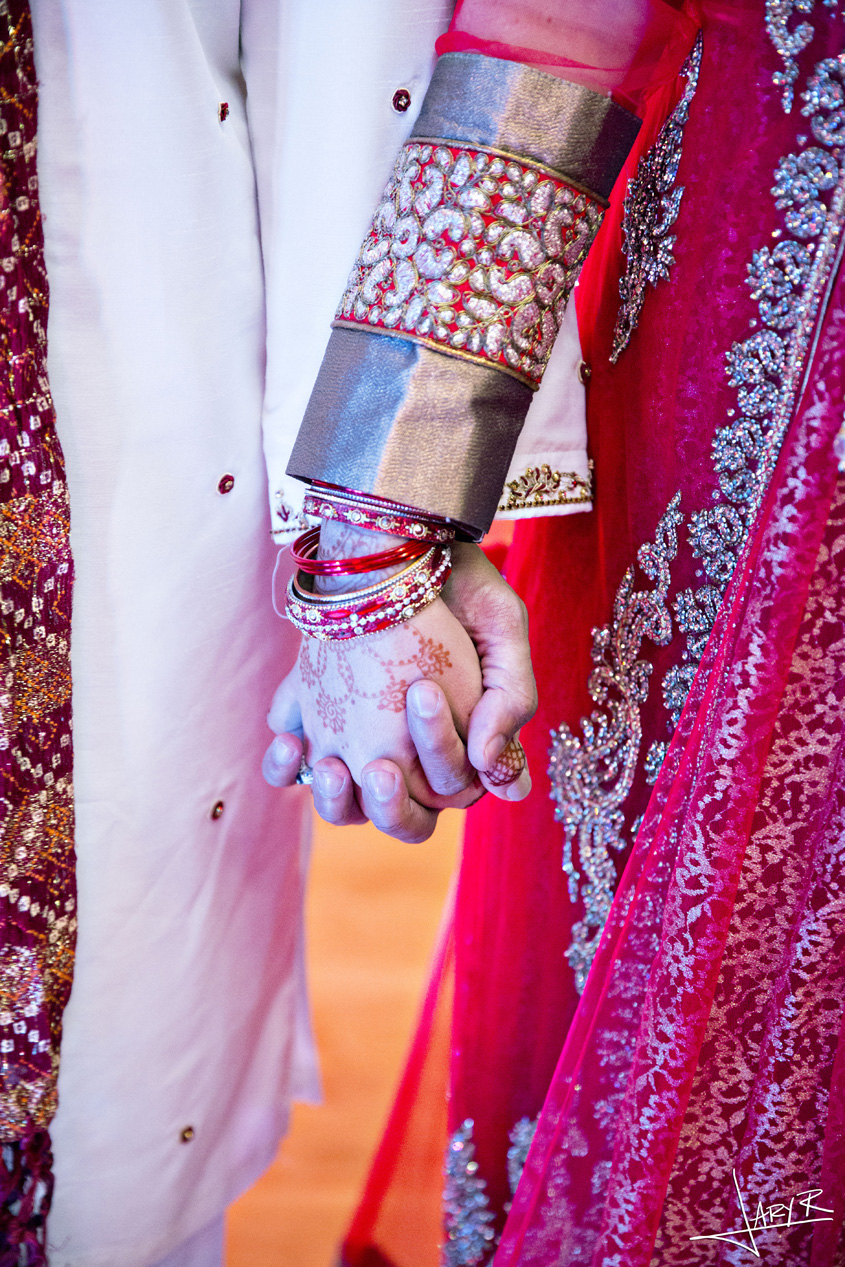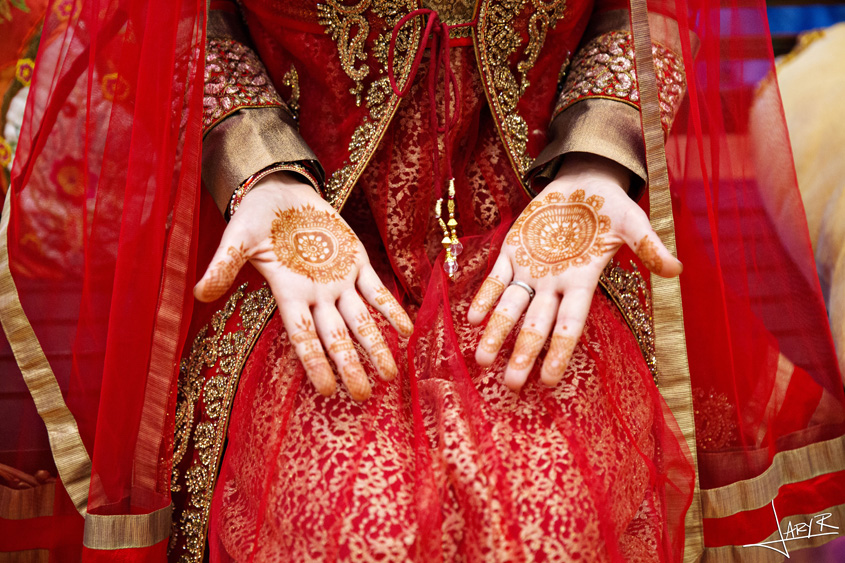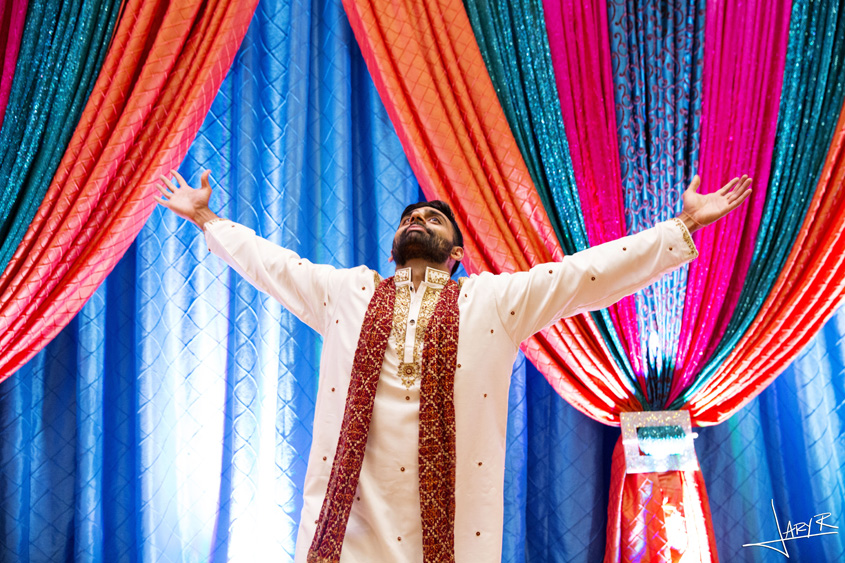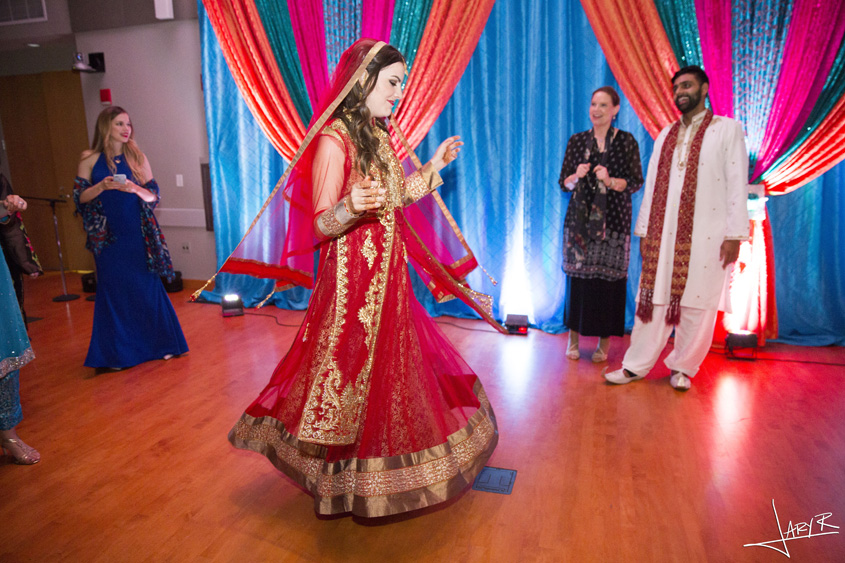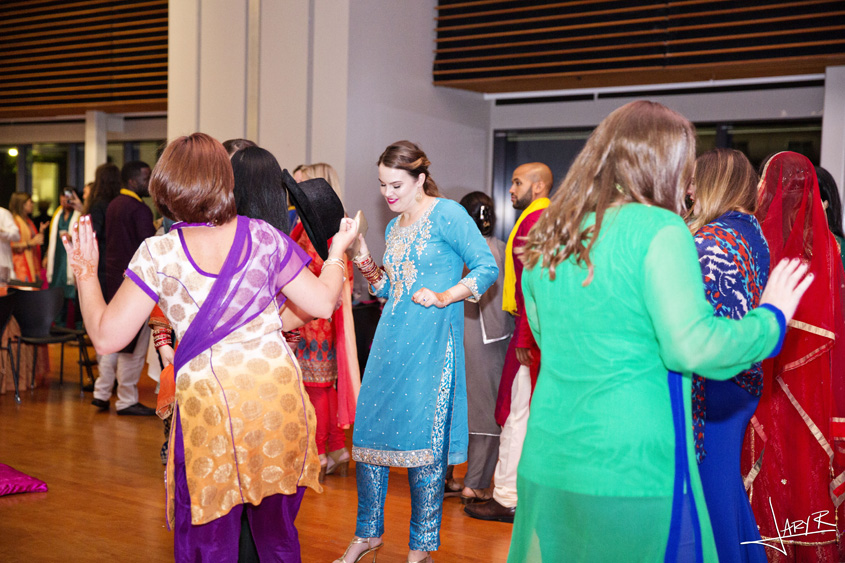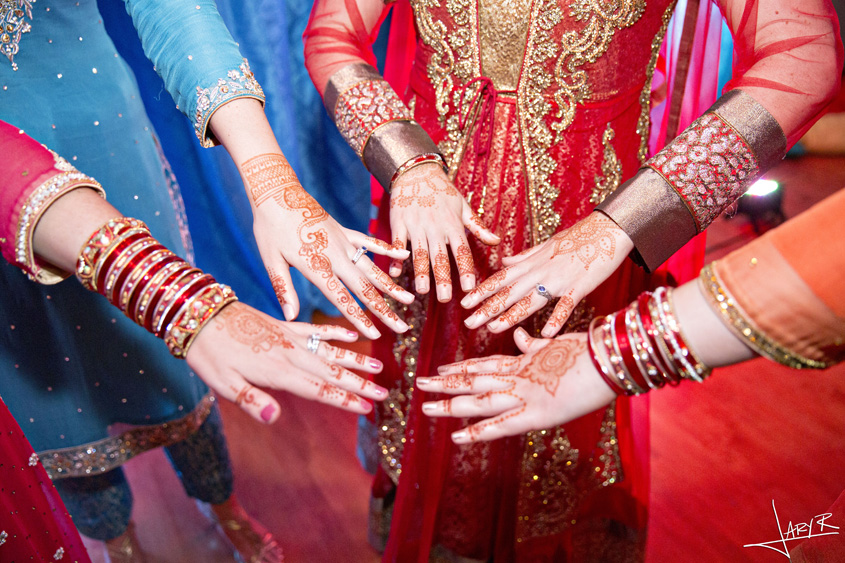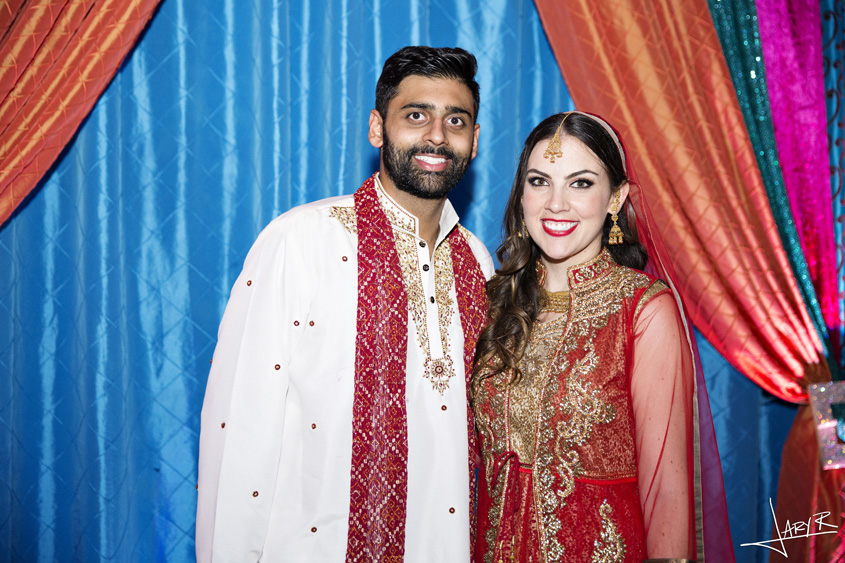 Save
Save
Save
Save
Save
Save
Save
Save
Save
Save
Save
Save
Save
---
Daily Inspiration – Monochromatic nursery
Tuesday, August 30th, 2016
2016 has been an incredible year. There is a big reason I've been very slow on the blogging front. For those who have been following my little blog for all these years you might've noticed the big change. Reason why, our family was getting ready for its newest addition. Yes, we are now a family of four! (we always count our fluffy doddle) Our baby arrived a little over a month ago and we are so in love. I decided to have an "unplugged pregnancy" for many reasons and it was truly wonderful. I was very fortunate to have a fun and healthy pregnancy. I just wanted to enjoy it with the privacy of our family and friends. The mister and I have decided to keep our little one off social media since it's becoming such a scary place. We knew we would do this even before I was pregnant. I will share little things here and there without the babe, like the space we created for him and other things along the way we feel appropriate. Maybe to help other momma's out there too. Other blogs and Instagram have been such a huge help for me so I figured I could maybe help others too. Becoming a mom has been one of the most exciting and exhausting things I've ever done and I still pinch myself daily. I'm hoping to get back on the blogging train soon. For now here is a look inside our baby's nursery which was by far the most fun project I've ever worked on. We didn't find out the baby's sex until he was born so we created a gender neutral room to be ready either way. We went with a monochromatic nursery and absolutely love how it turned out. Pops of color have been added with fun accessories and toys. Of course the best addition to the room has been our baby HA! Do you prefer gender neutral nurseries too? What do you think? Are you a fan of the monochromatic nursery look? I'm obsessed! Thanks for following along and being so supportive throughout all these years.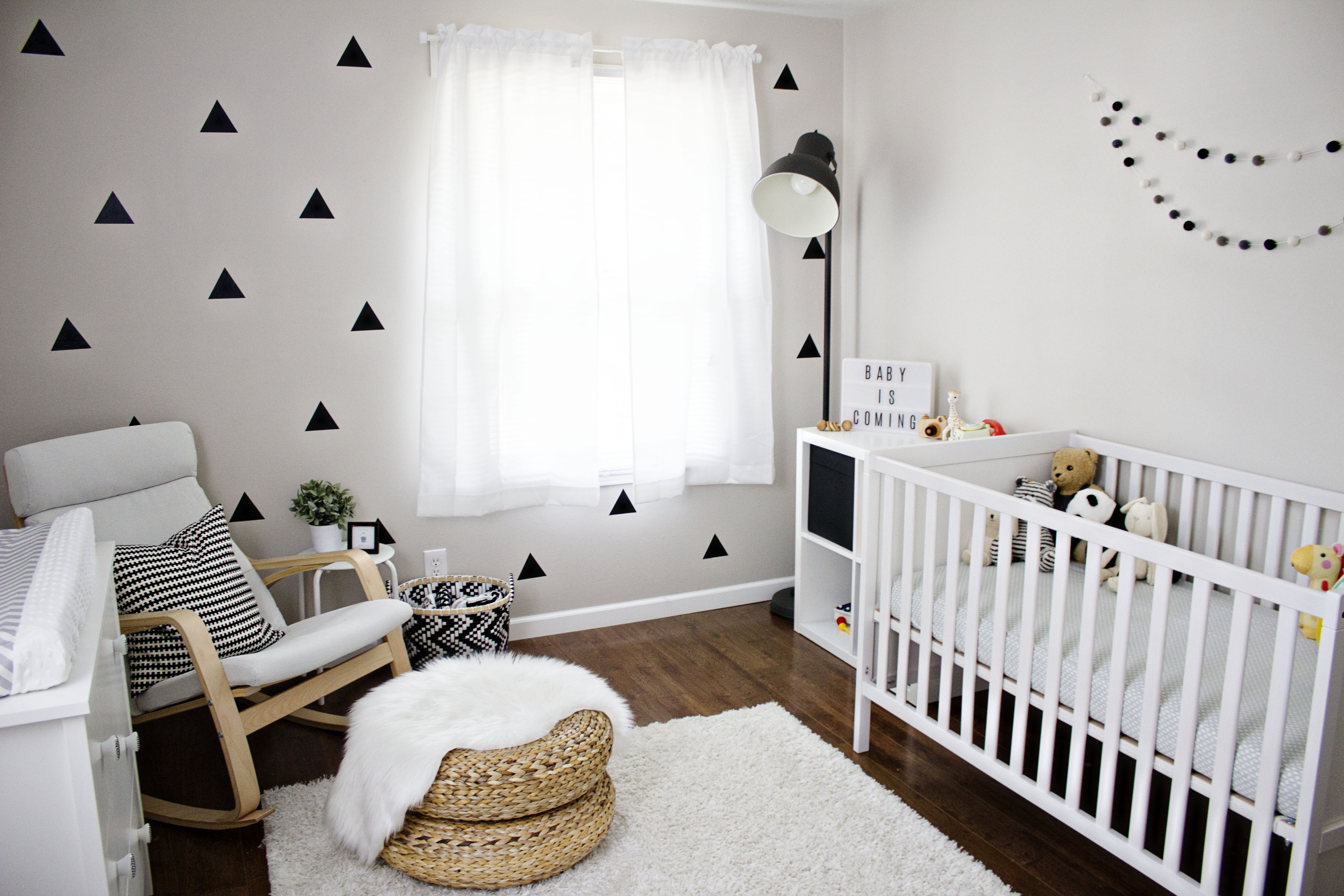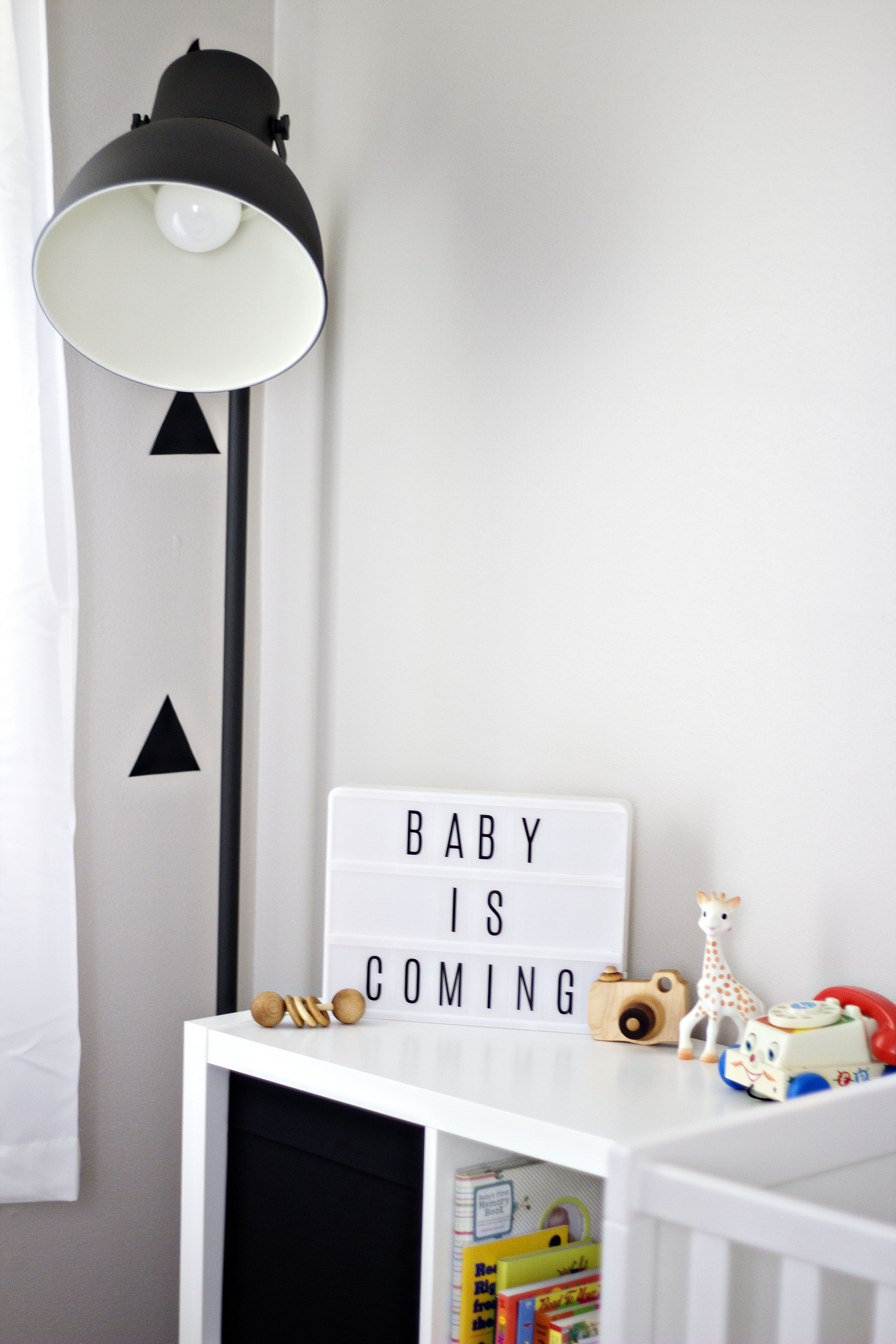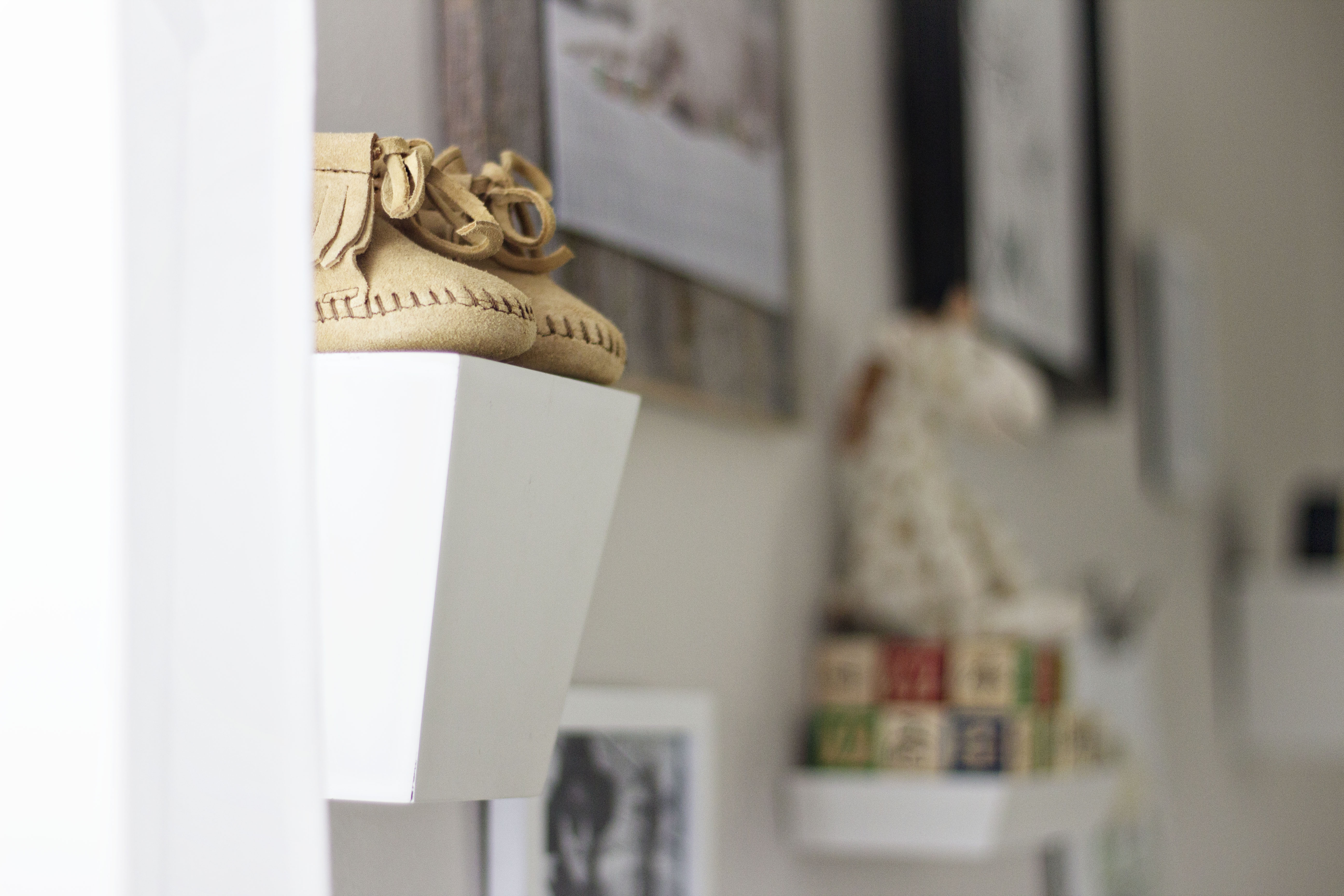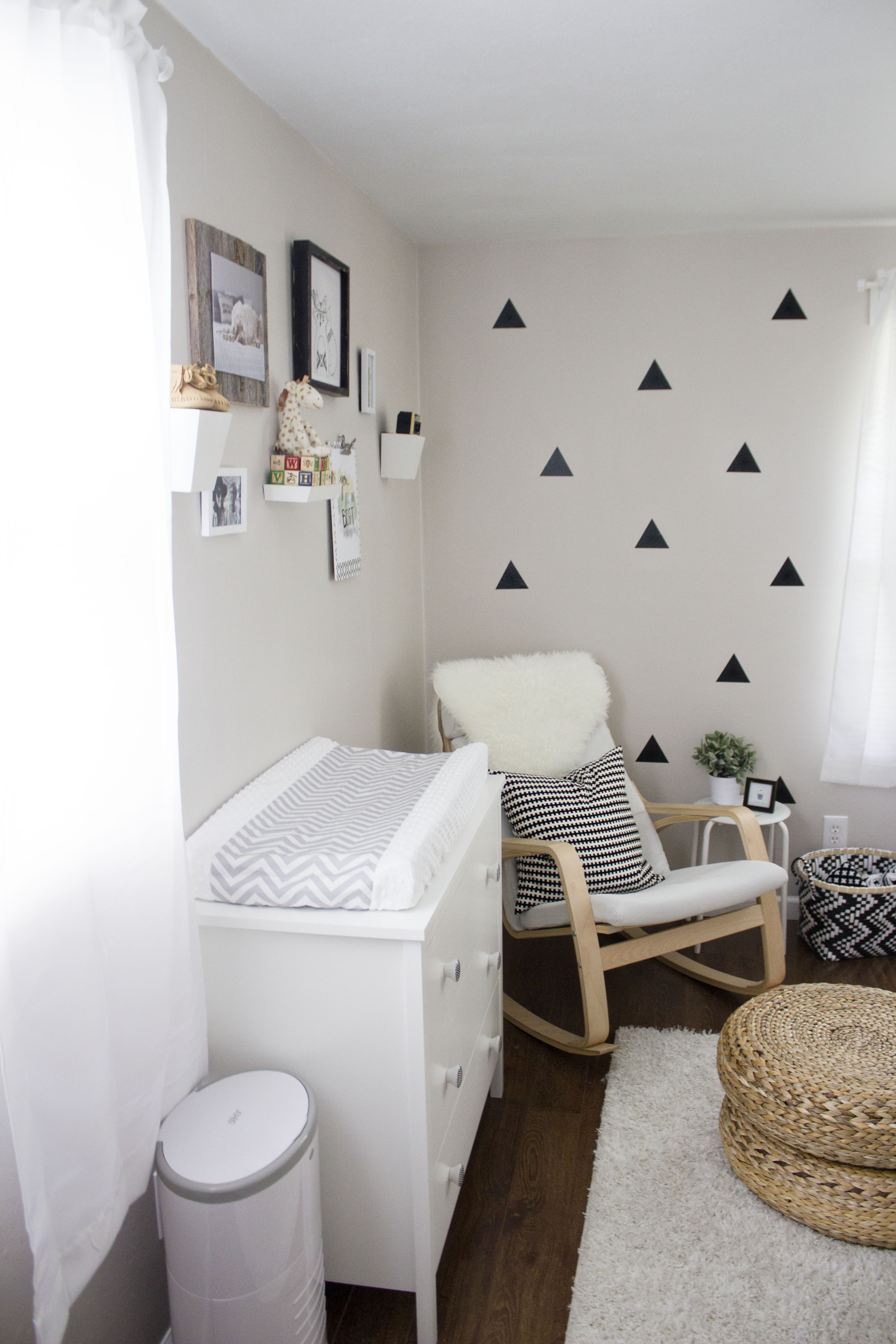 ---
Daily Inspiration – The Staves
Monday, June 6th, 2016
This past weekend I got the chance to see The Staves live at High Noon Saloon. I first discovered them after watching the film Austin to Boston (if you haven't seen it yet, add it to your must watch list). The minute I found out they were coming into town I knew I had to be there. They were nothing but incredible, I have never seen or heard anybody harmonize like that. Love the fact that they're sisters too! I've said this before and I will say it again, when a band sounds even better in concert you know they are the real deal. I walked out of there smiling from ear to ear, plus I brought home their vinyl which made me smile even more. I must add, Trevor Sensor opened for them and he was pretty great too. He's a great match to their vibe, so I'm glad I got to see him live too. There is nothing better than an awesome concert for the soul, am I right? Have you listened to The Staves before? Have you been to High Noon Saloon? What do you think? Happy June loves!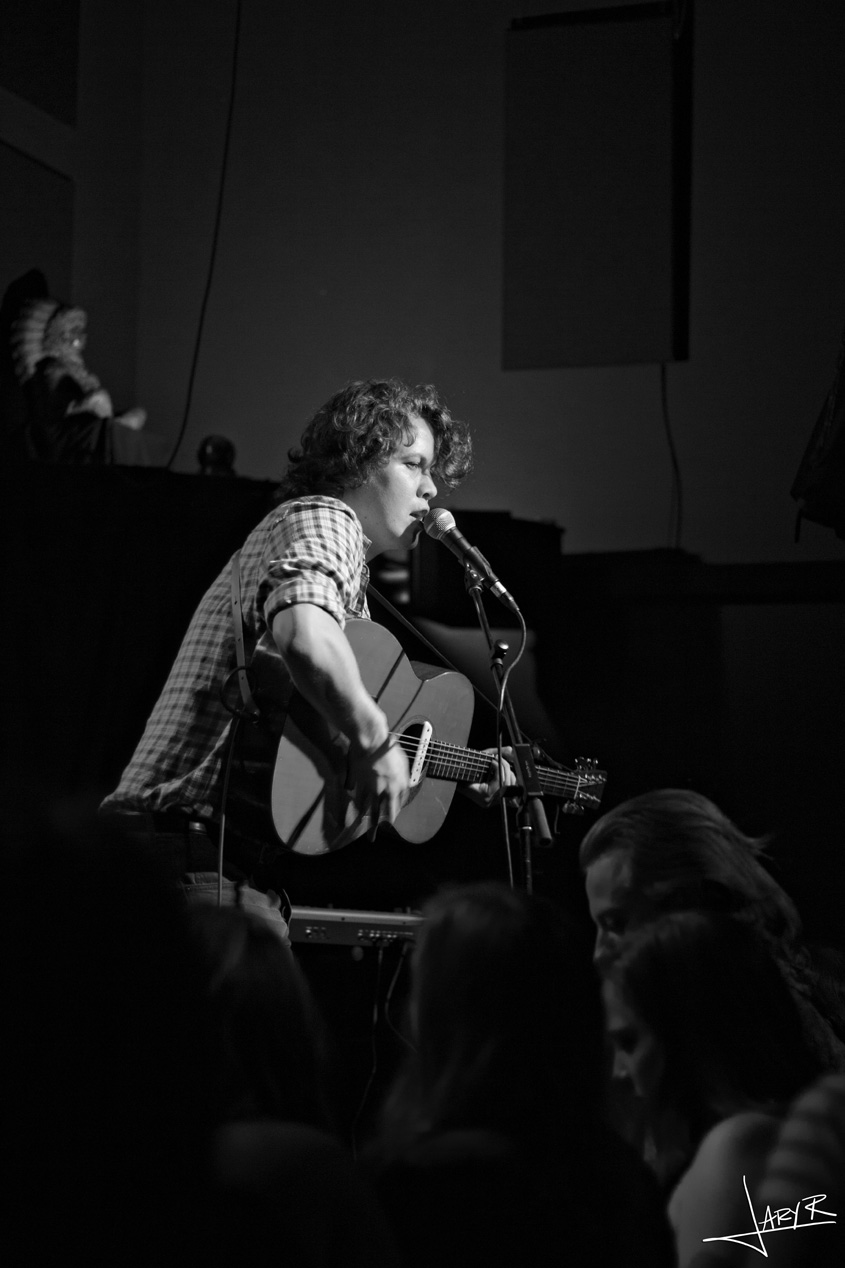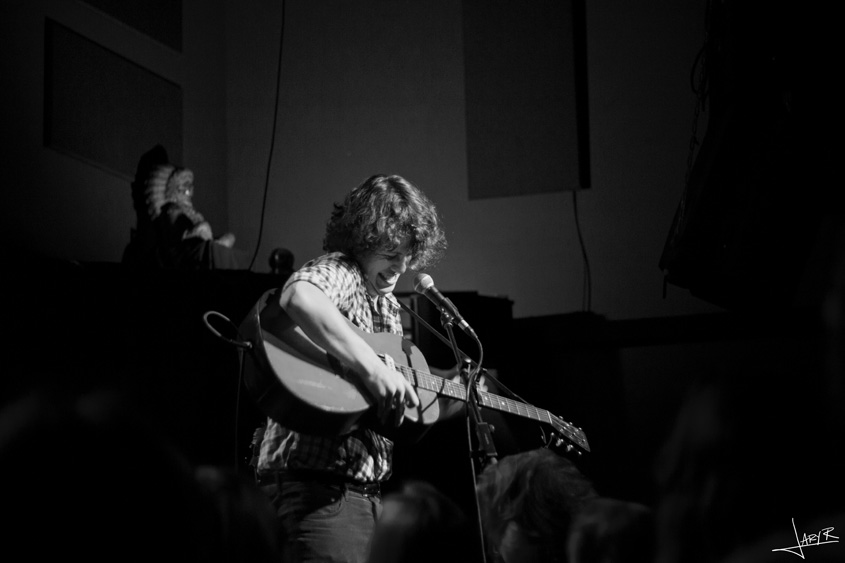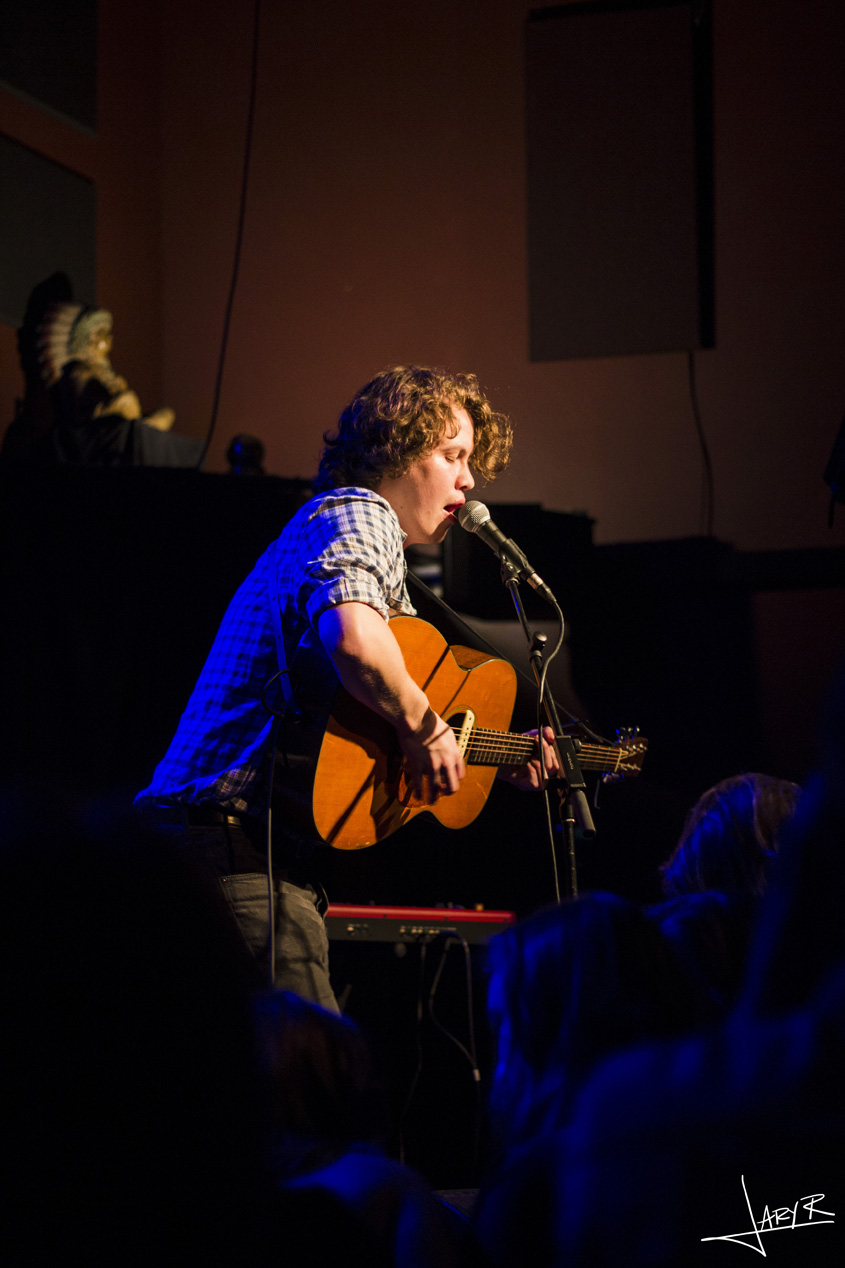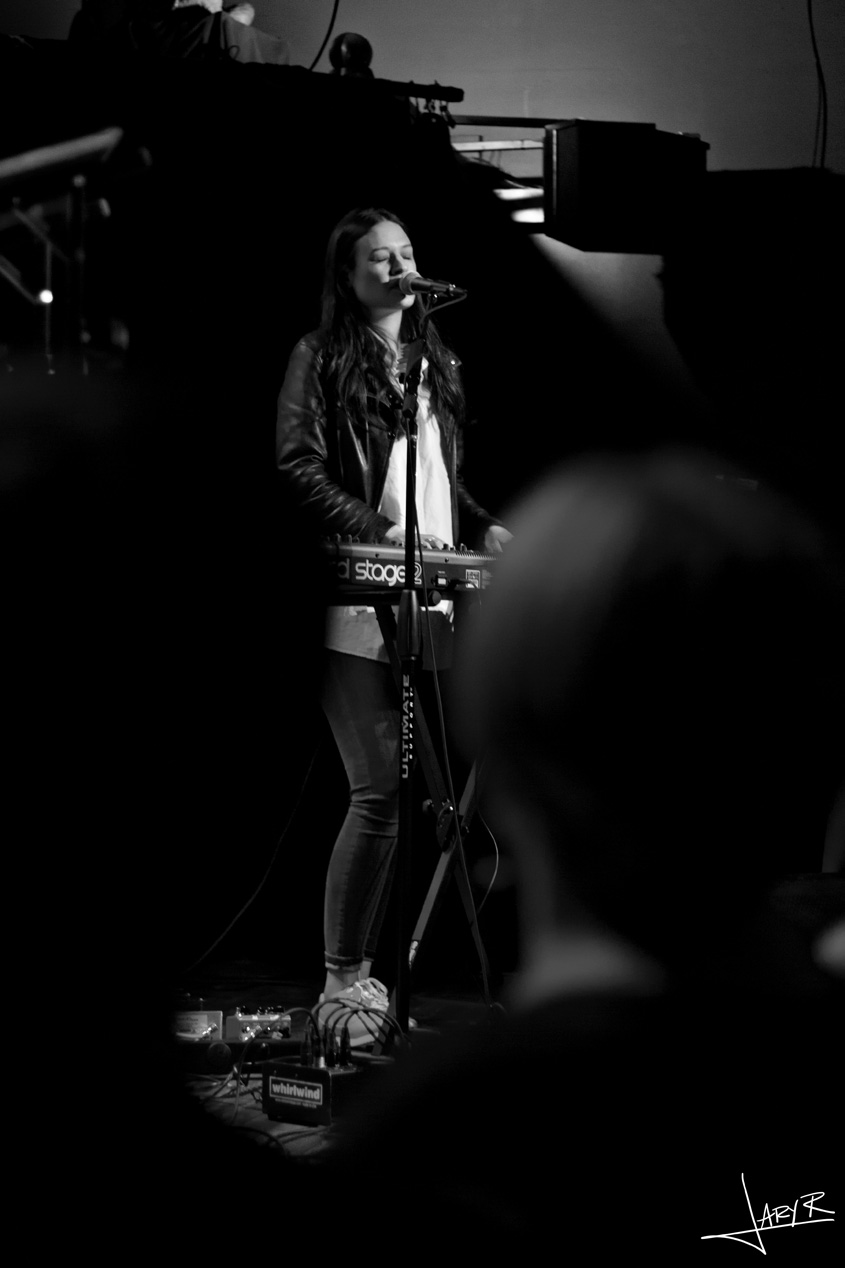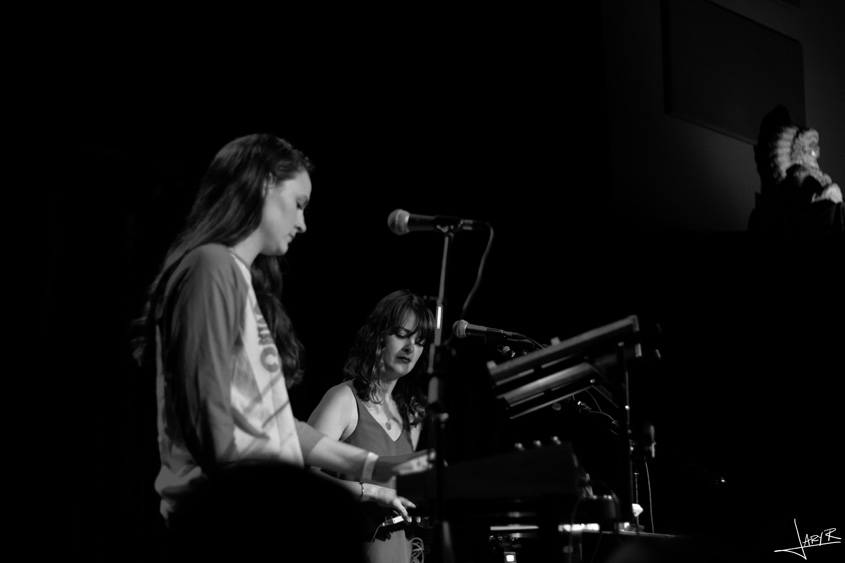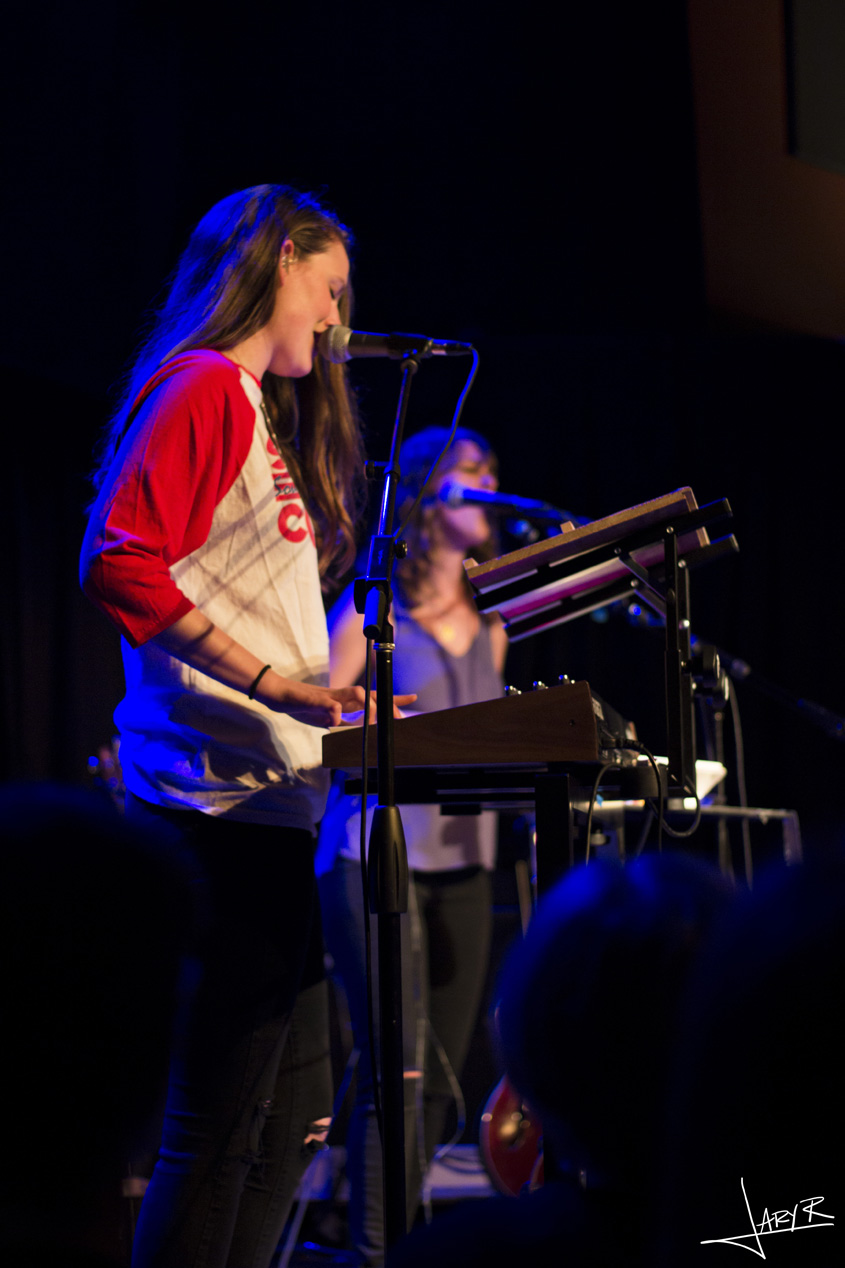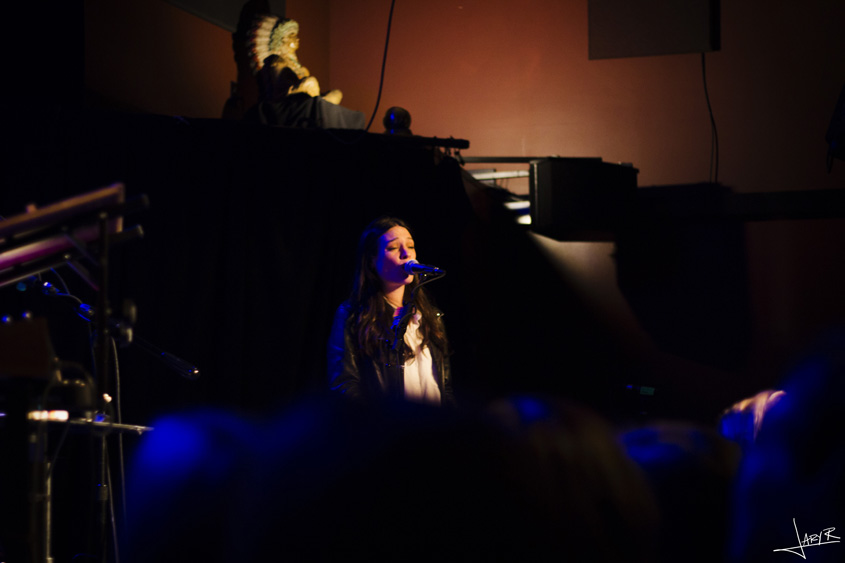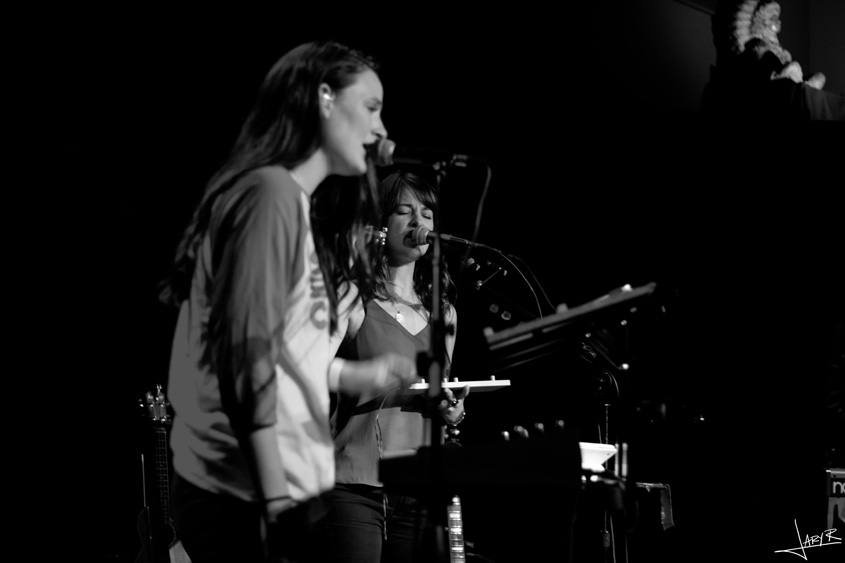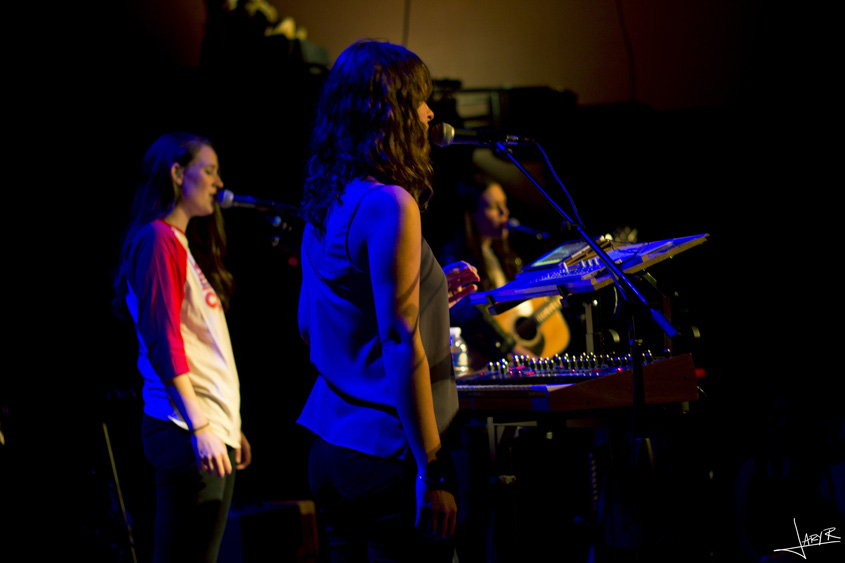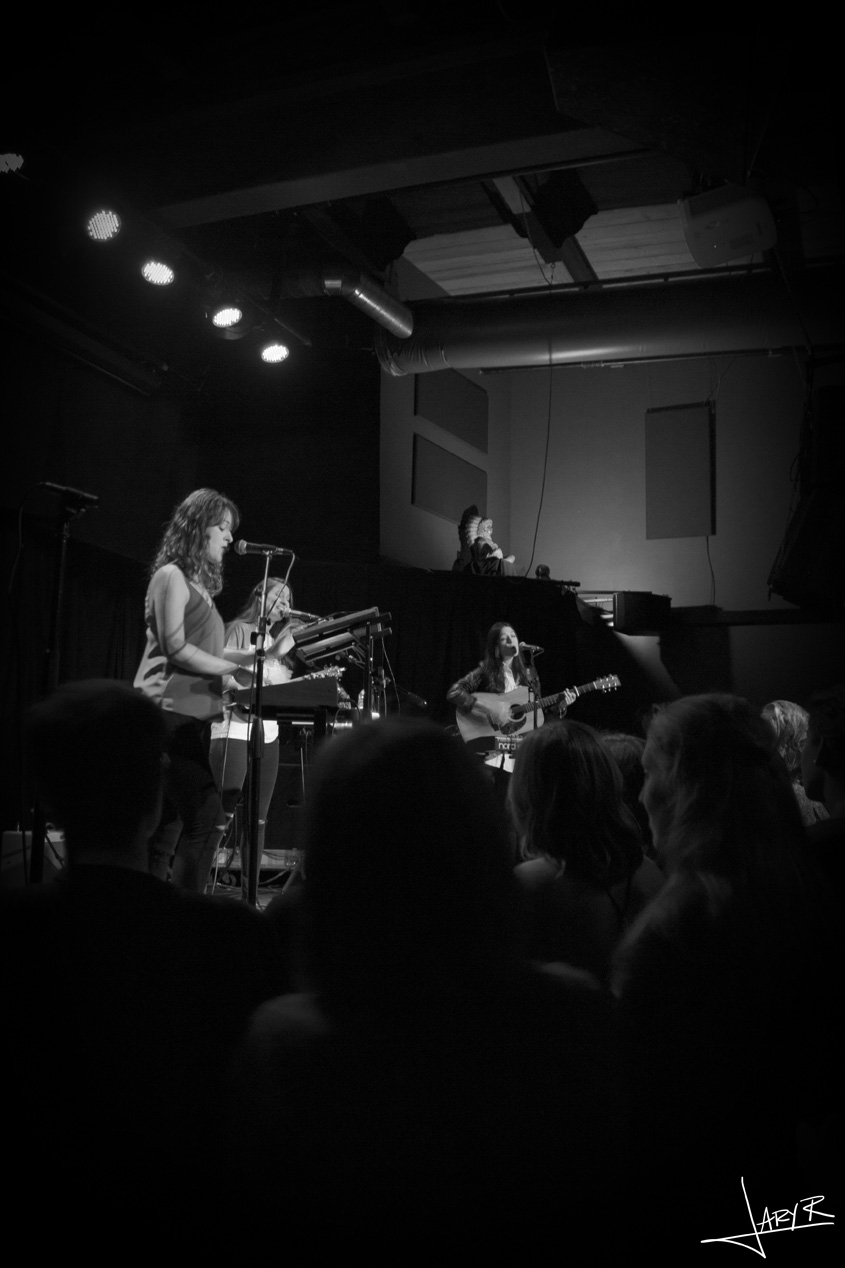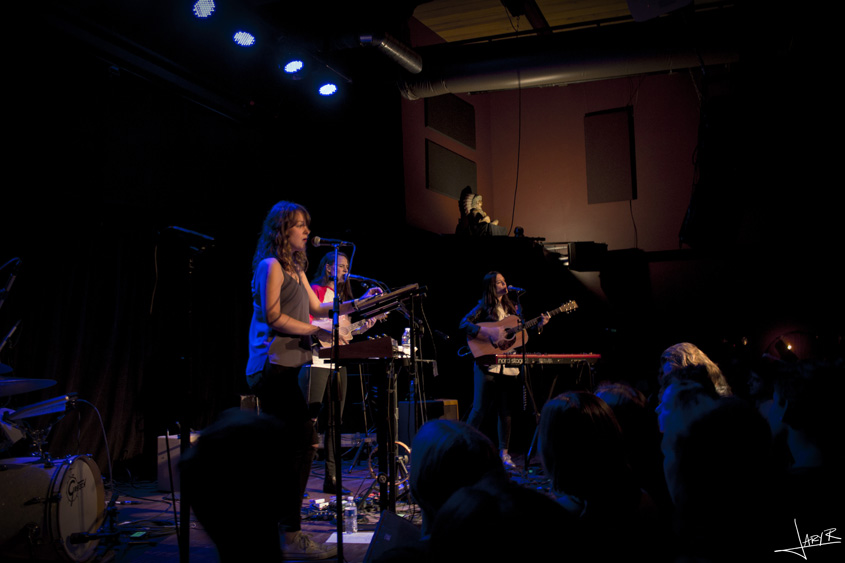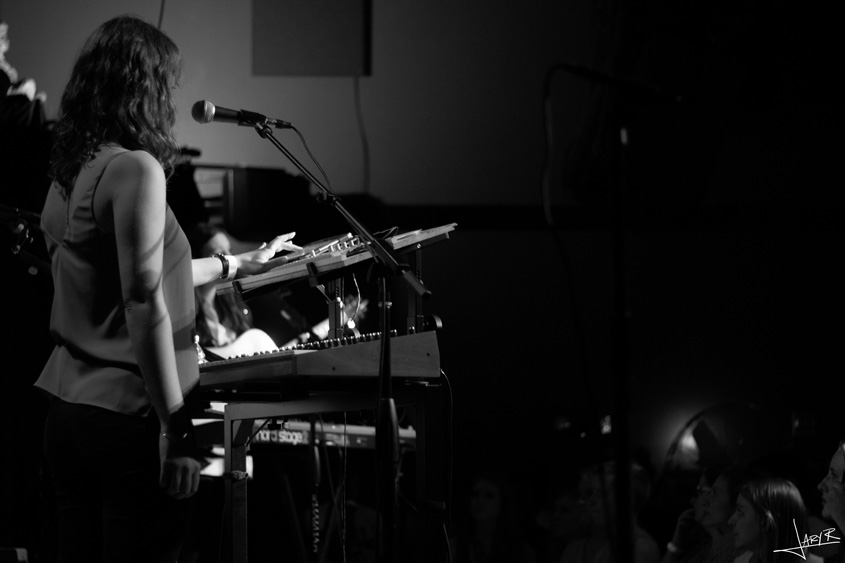 ---
Daily Inspiration – Francis Hardy Gallery
Wednesday, May 11th, 2016
The mister and I took a little road trip to Door County this past weekend. It was the perfect relaxing getaway we both needed after our busy schedules lately. We did some antiquing and visited a lighthouse, well attempted too. A few days before our trip I came across the Francis Hardy Gallery online and immediately knew we must make this one of our stops. It ended up being the ideal chilly morning, the lake breeze made it even more special. My one regret, not bringing paint to leave our own mark. Cannot wait to go back! Have you ever been to Door County or Francis Hardy Gallery? I now understand why people talk so highly about it.  I've truly enjoyed exploring our beautiful state during all its seasons.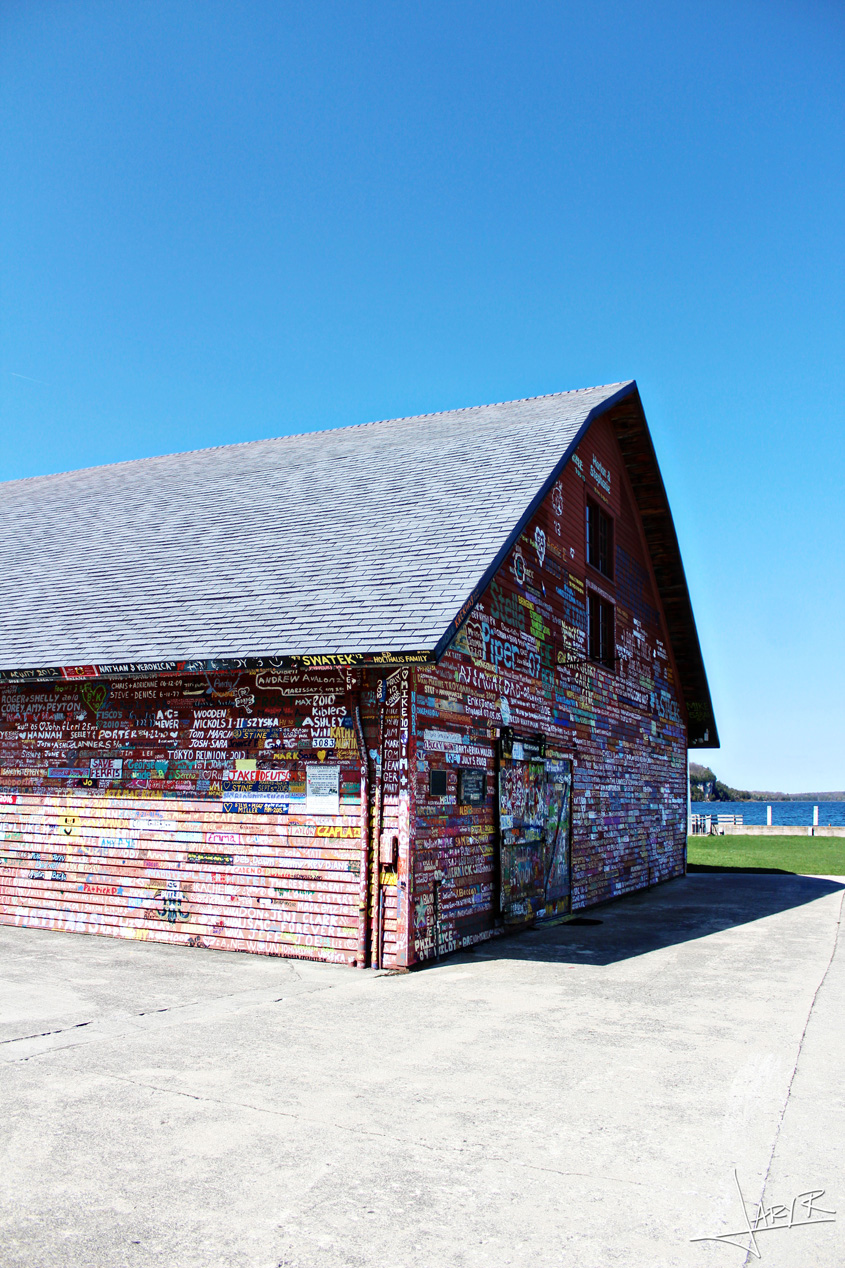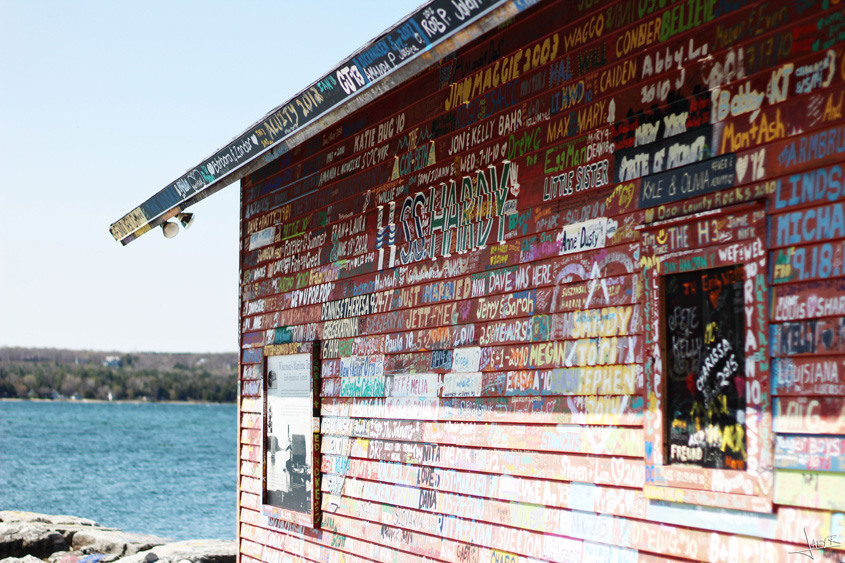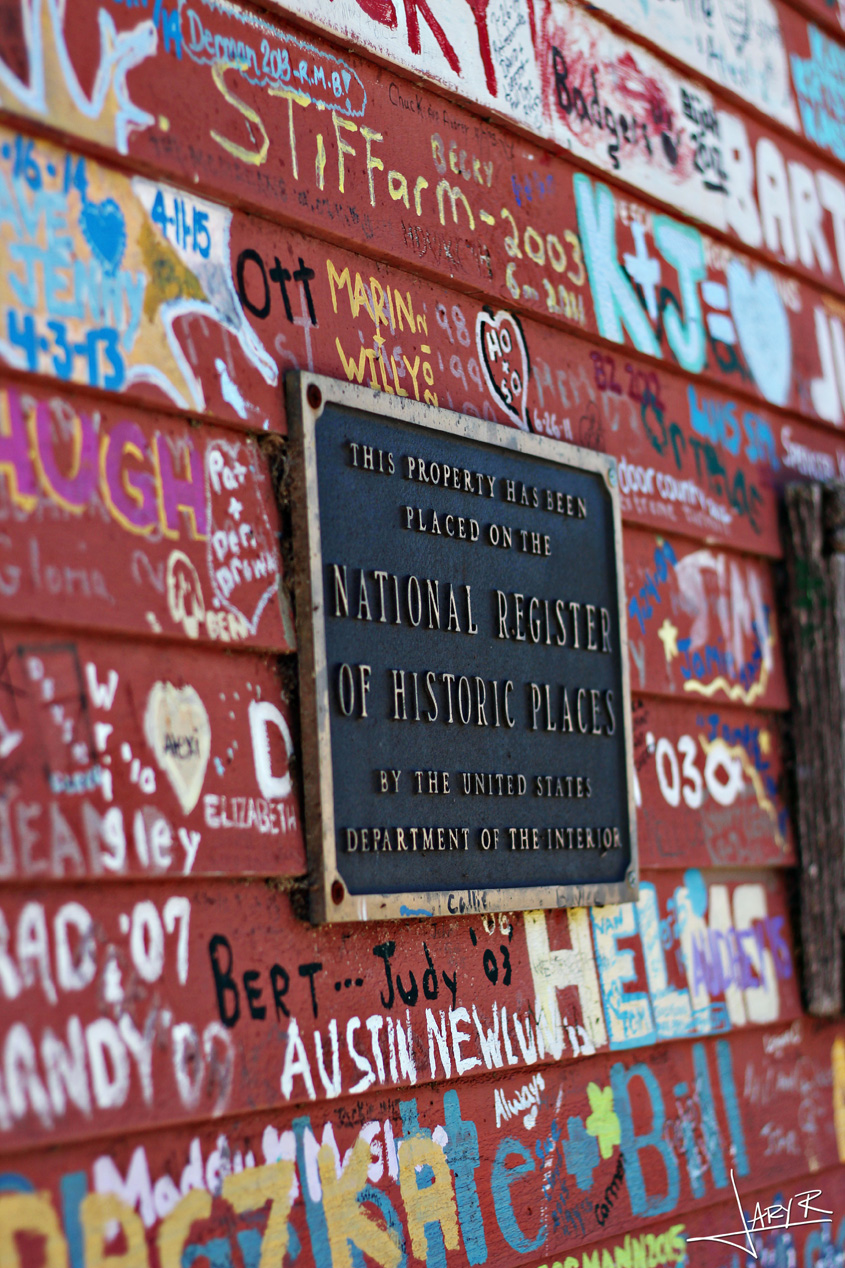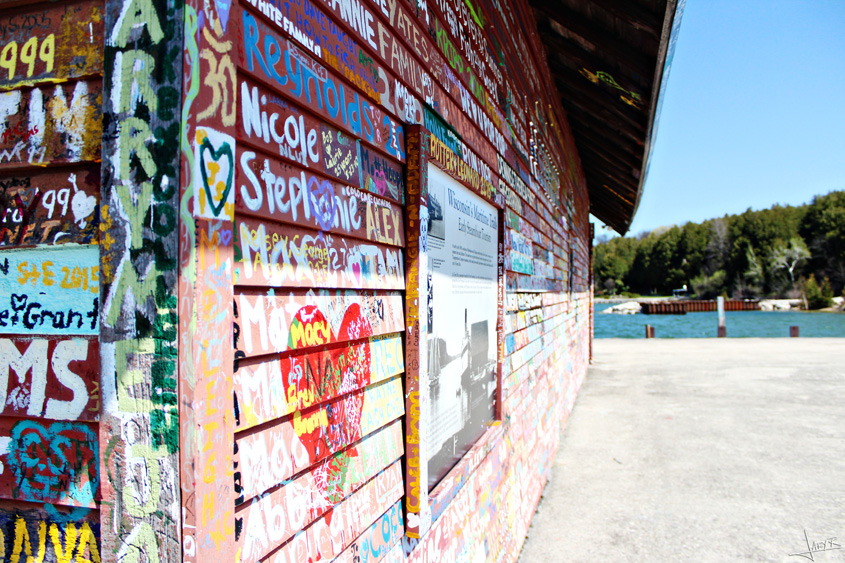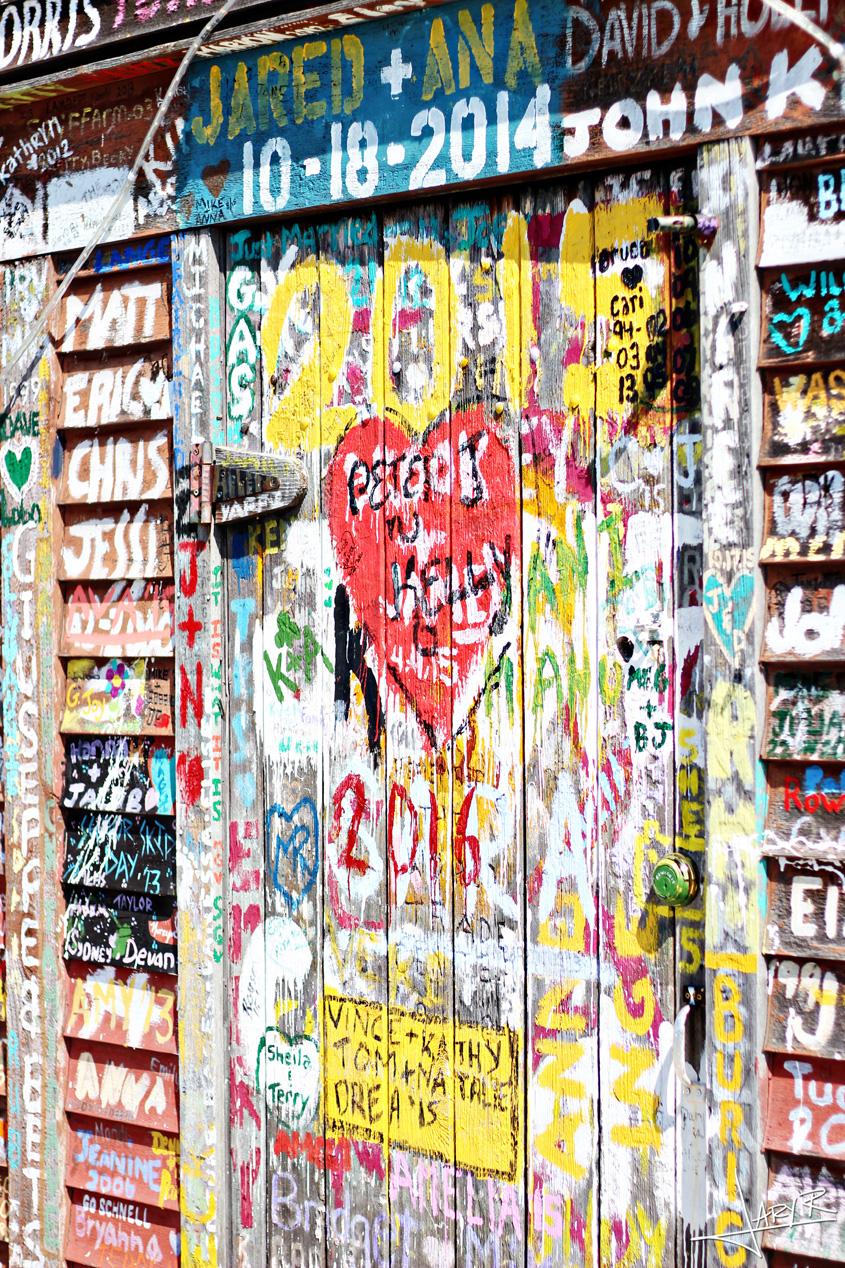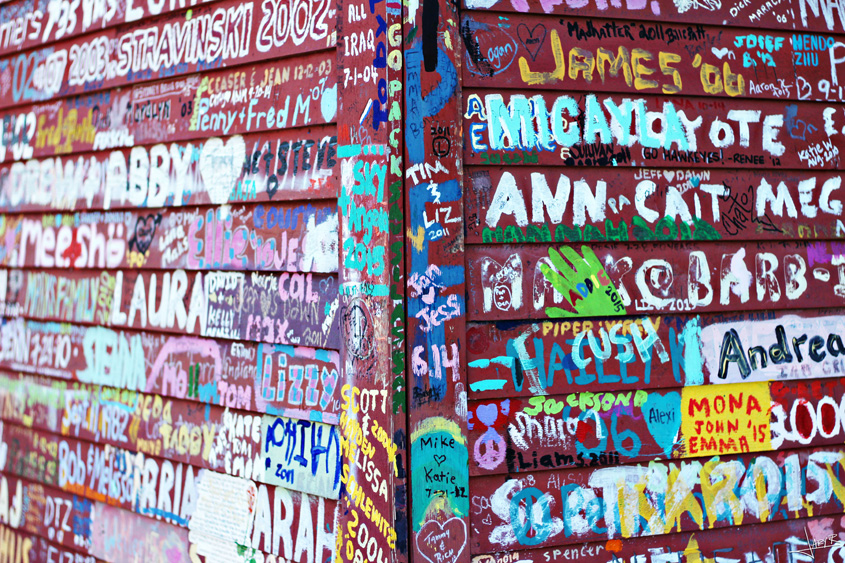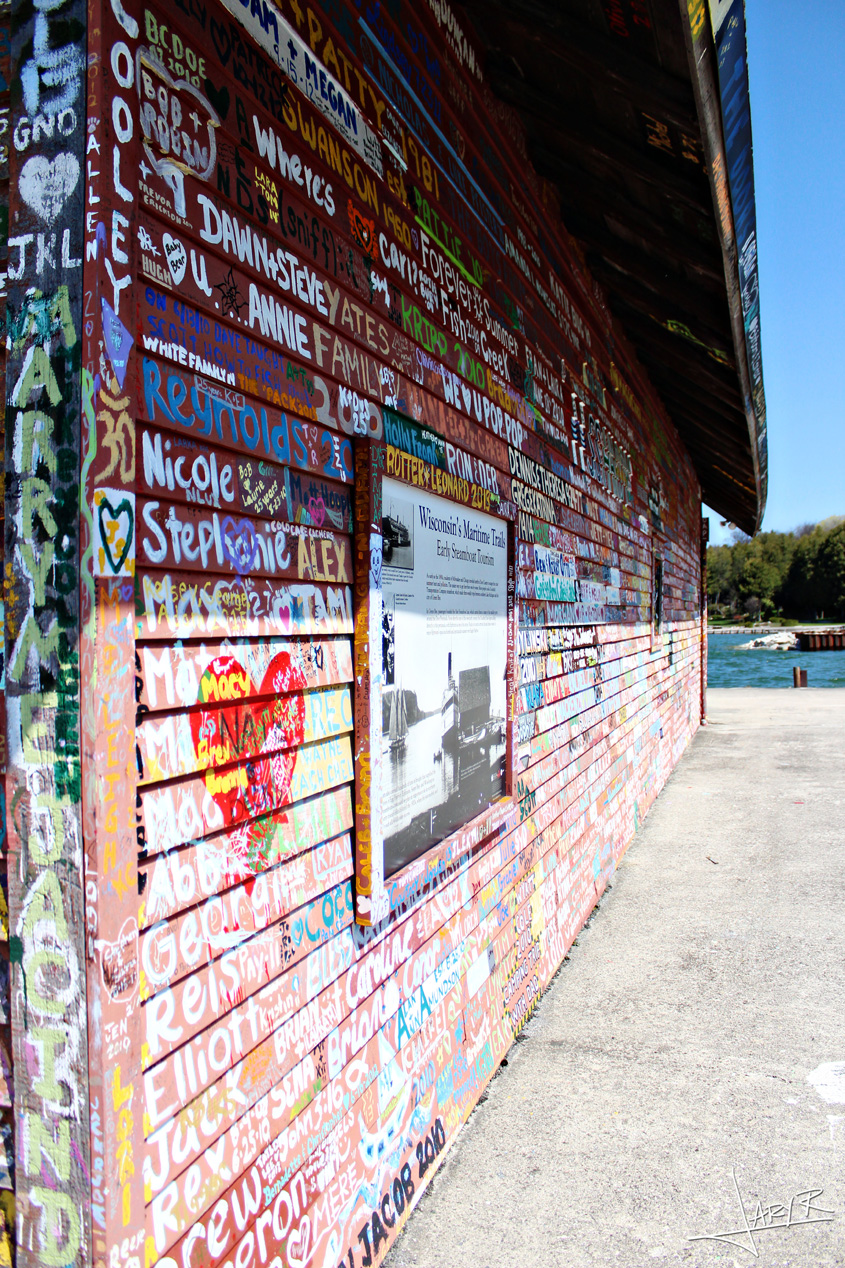 ---
Daily Inspiration – Milk Jar Cookies
Thursday, February 25th, 2016
If you are in Los Angeles, stop what you're doing and head over to Milk Jar Cookies right now. If you are not in Los Angeles, stop what you're doing, book a flight to Los Angeles and take a Lyft or Uber to Milk Jar Cookies. In all seriousness, this cute bakery will forever be one of my favorite spots. It opened a year or so before we left L.A and ever since we went there for the very first time I've been hooked. Our first holidays in the Midwest my best friend surprised me with a box mailed to out home and my jaw totally dropped. In other words, when I found out they delivered out of L.A it was the best Christmas miracle. If you follow along on Instagram (@Inspirationnook) you might've noticed I was in town last weekend. I knew I wanted to snap these pictures for you since I never got to it while still living in L.A. Between us, I couldn't even concentrate with all my excitement while taking these HA! Anyways, the banana split cookie will forever be my number one so go ahead and have one. I promise you will want to hug me afterwards. Have you been to Milk Jar Cookies? Which one is your fave? What's your favorite cookie shop?  Happy Friday loves!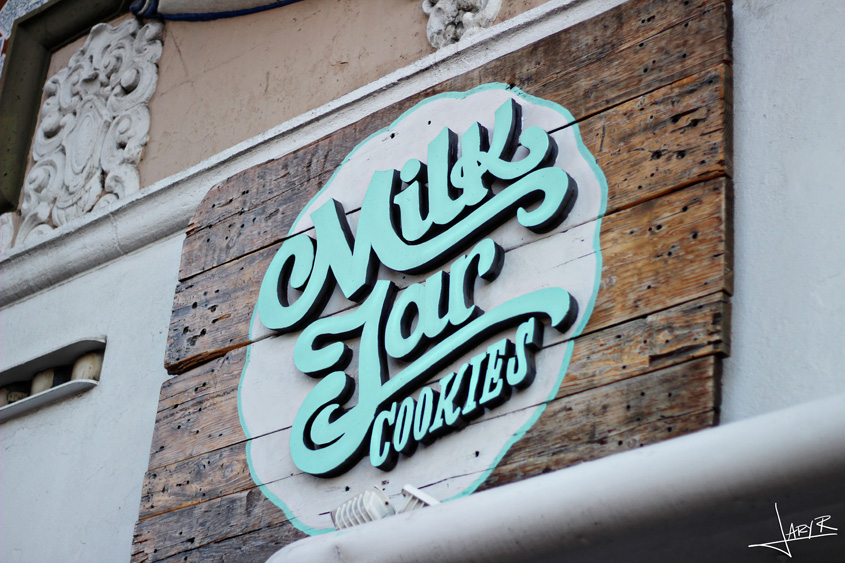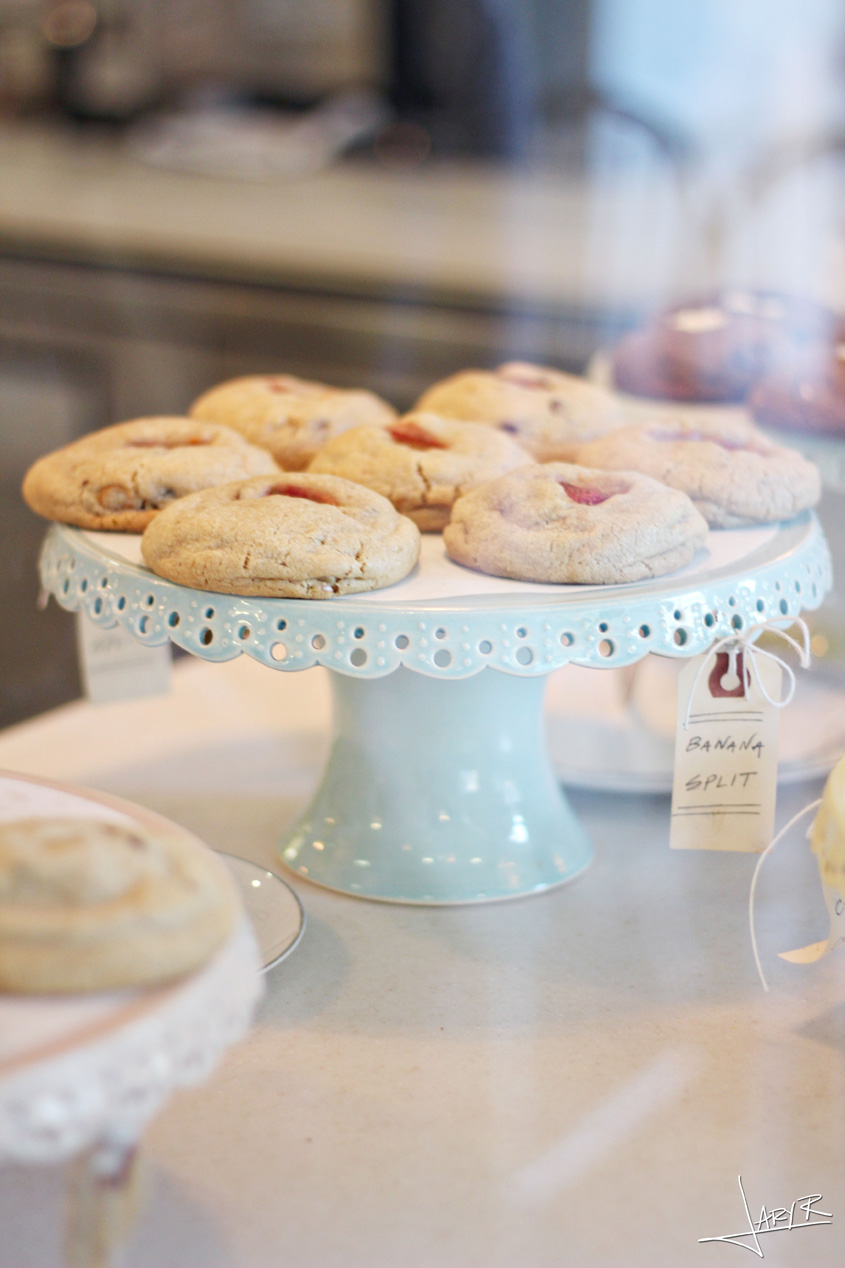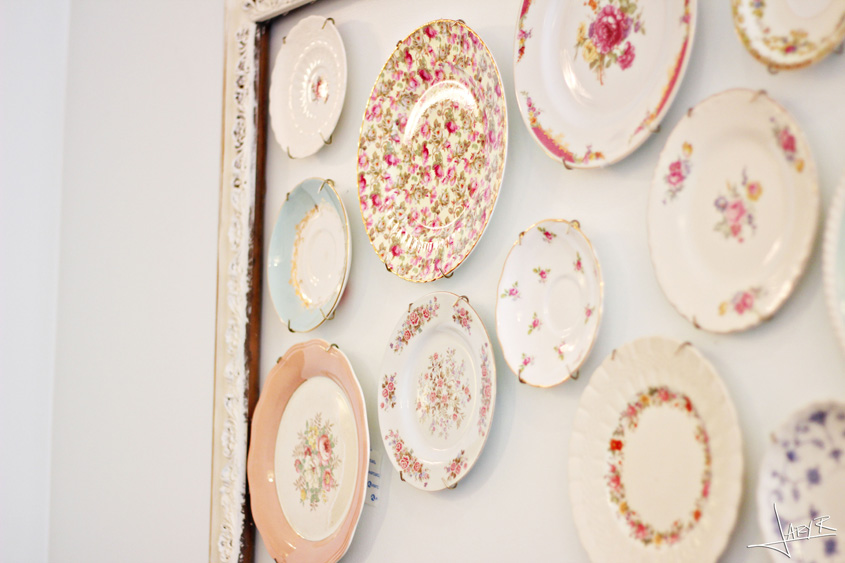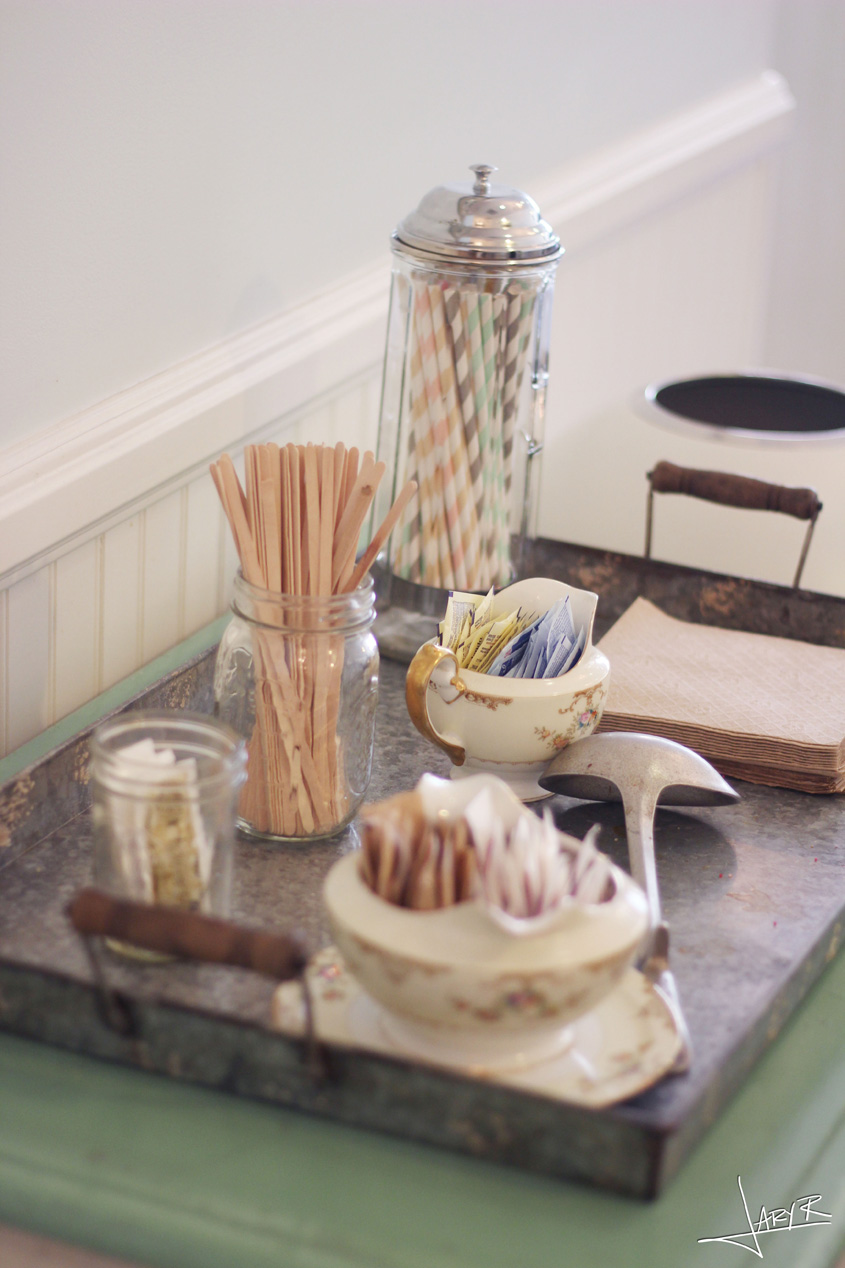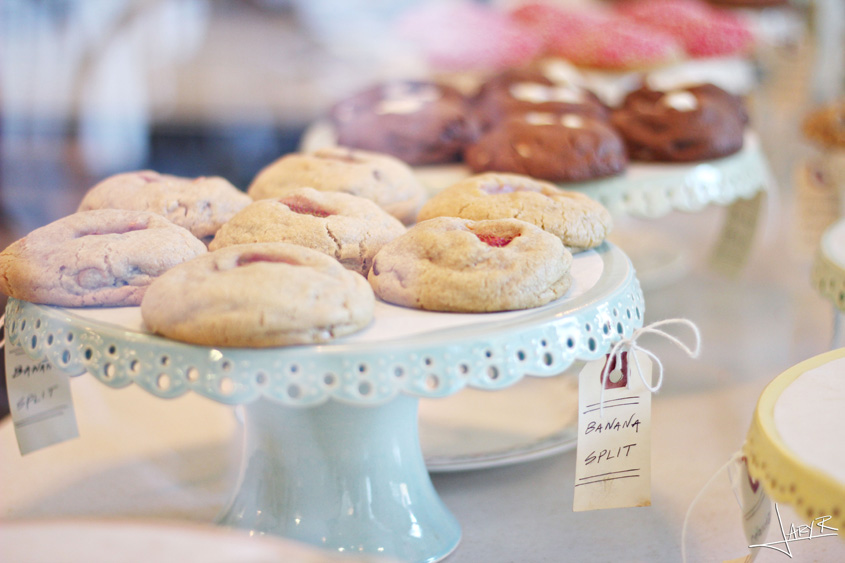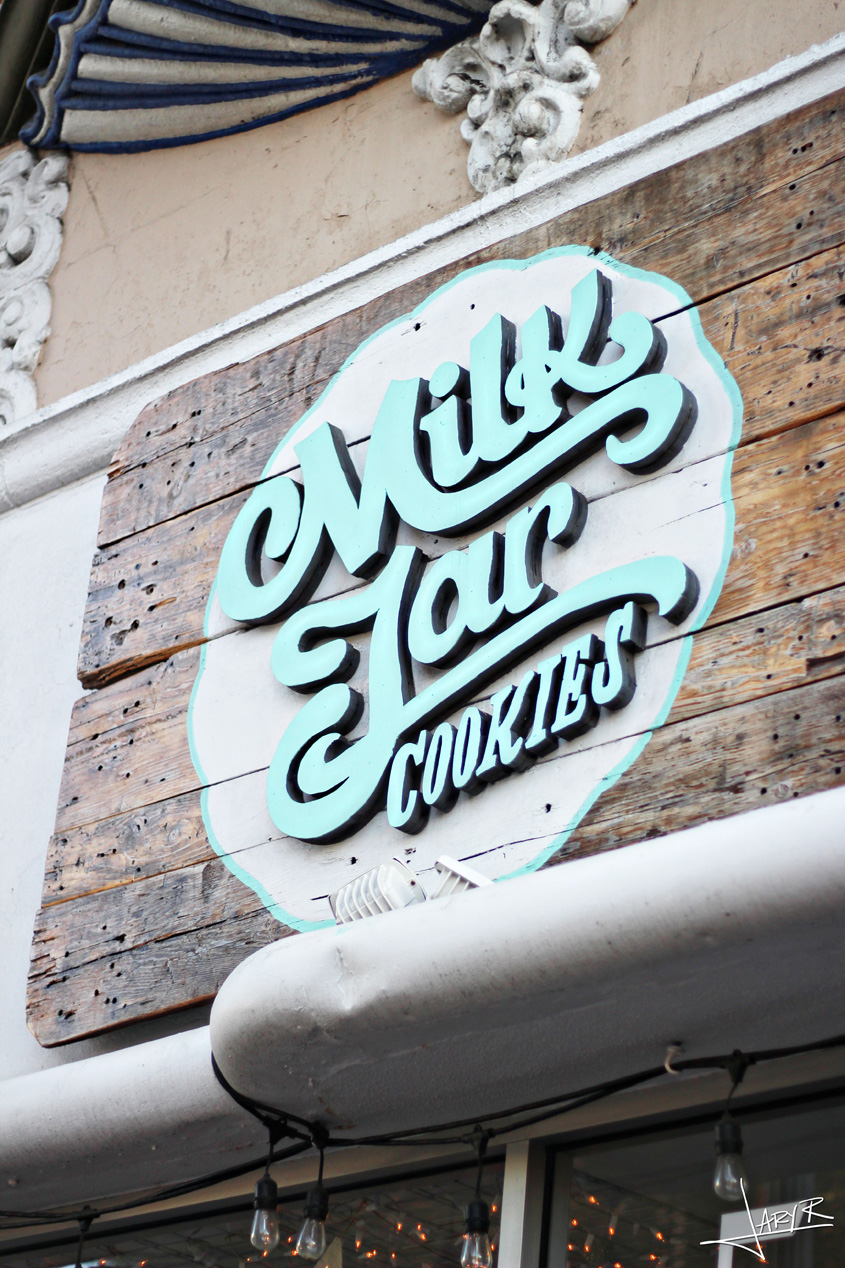 ---