Daily Inspiration – Badgers Family Day
Monday, August 31st, 2015
A few weeks ago I had the chance to walk and goof around on the field of Camp Randall. Why you might ask? Thanks to the Wisconsin's Badgers family day! Players and coaches were signing autographs, taking pictures with fans and the whole field was just a see of red. It got me pretty excited for kick off. Like I mentioned before I've only seen them play in California. Badgers I'm coming for you! The cutest thing was seeing kids reactions when players would sign their Badger gear and even their cookie boxes! Yep, I witnessed that and it was adorable (see below). Events like these make me love this city even more. Did you go to Badgers family day? Does your college team host this too? Happy Monday loves!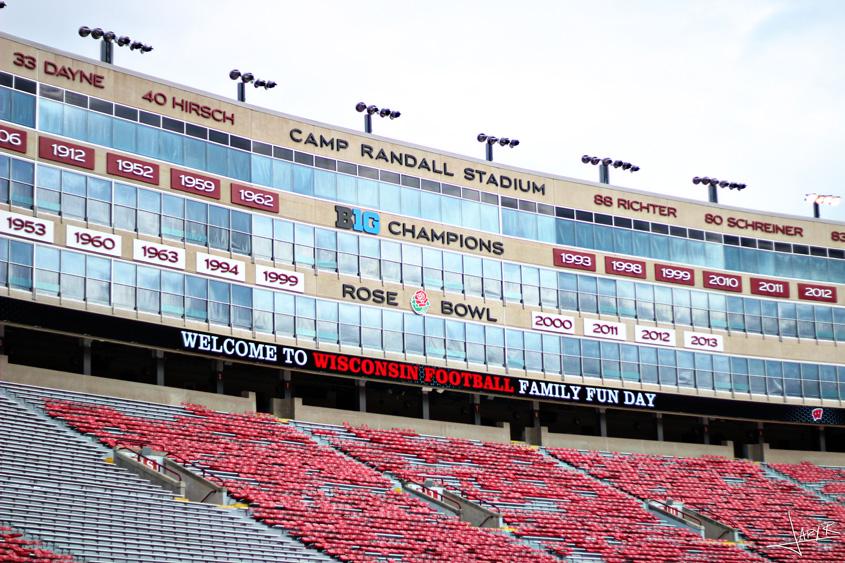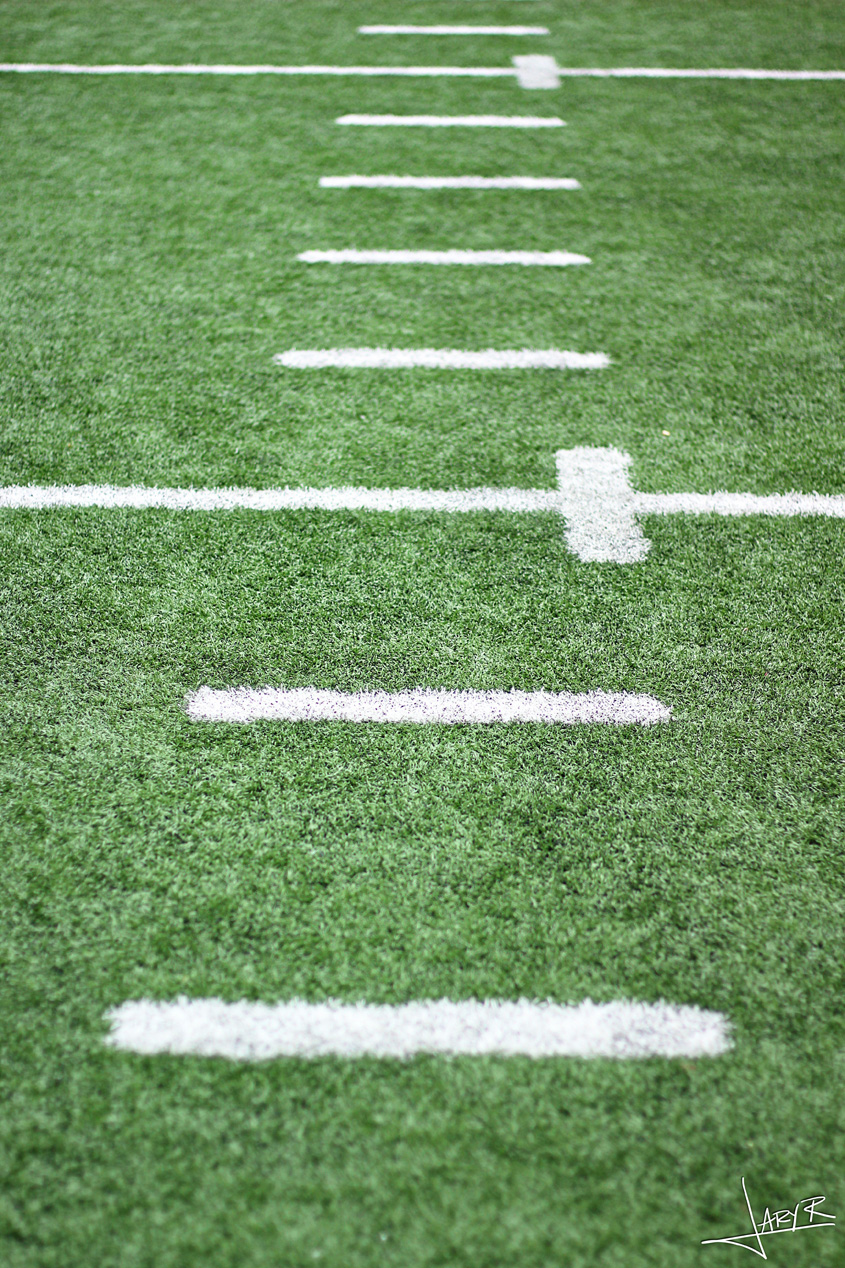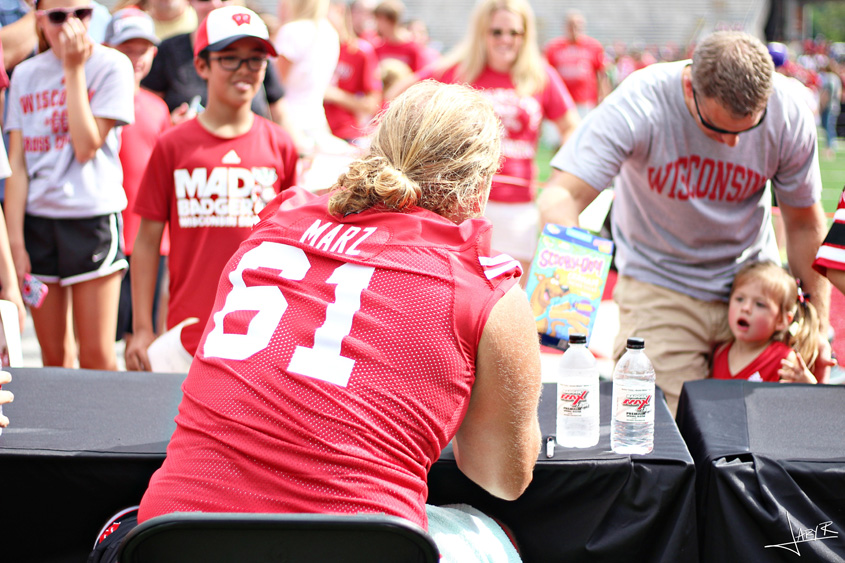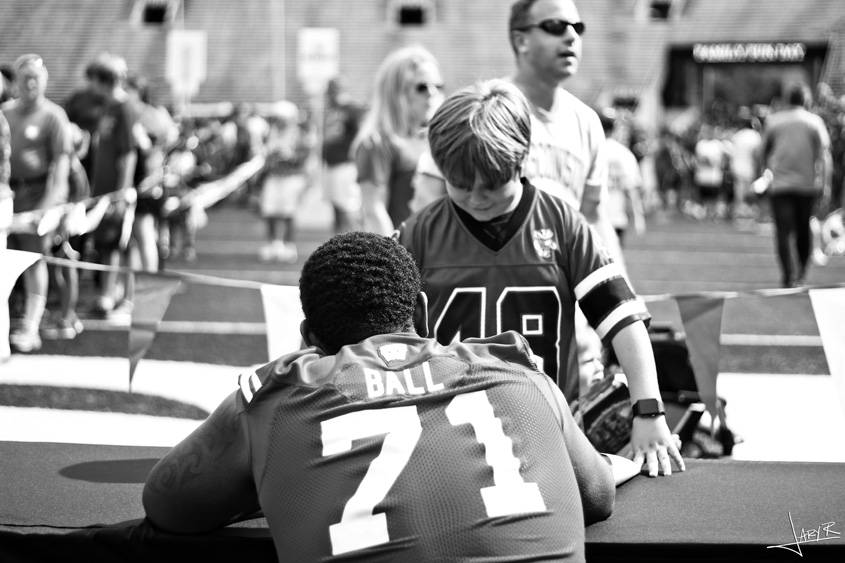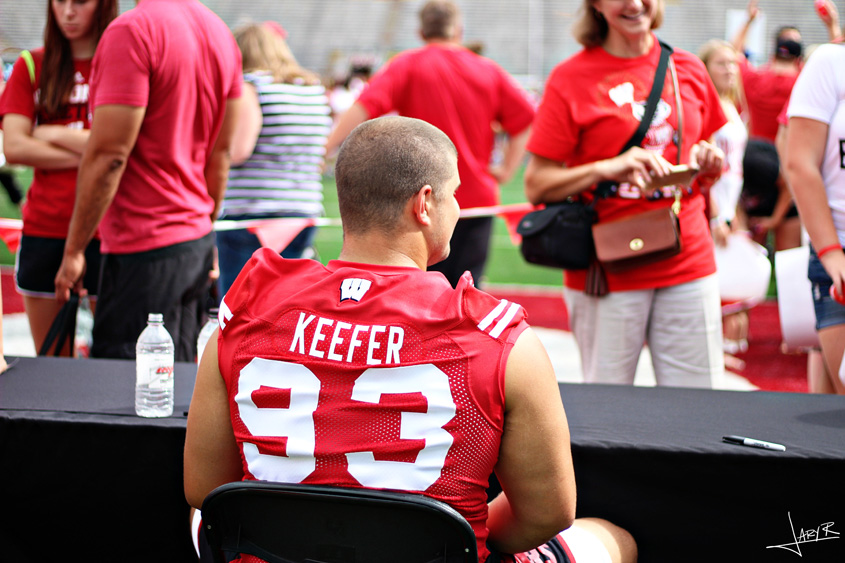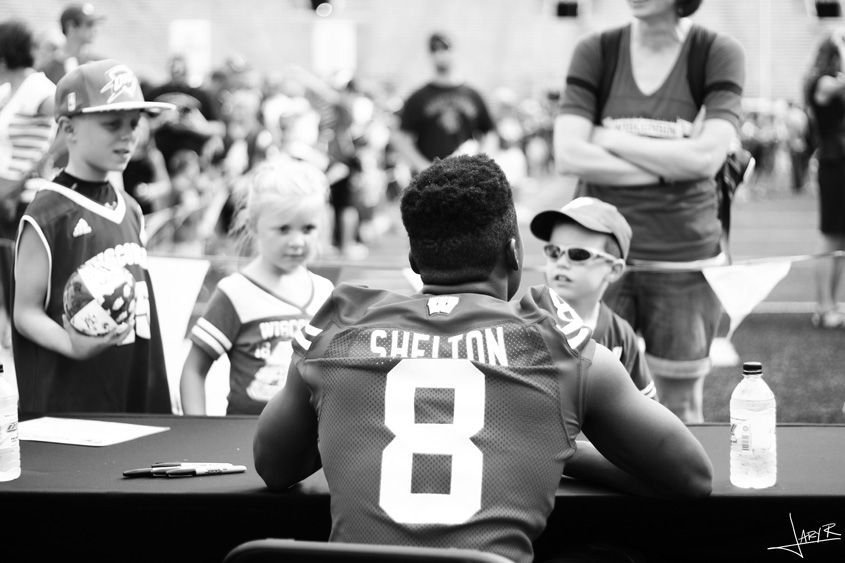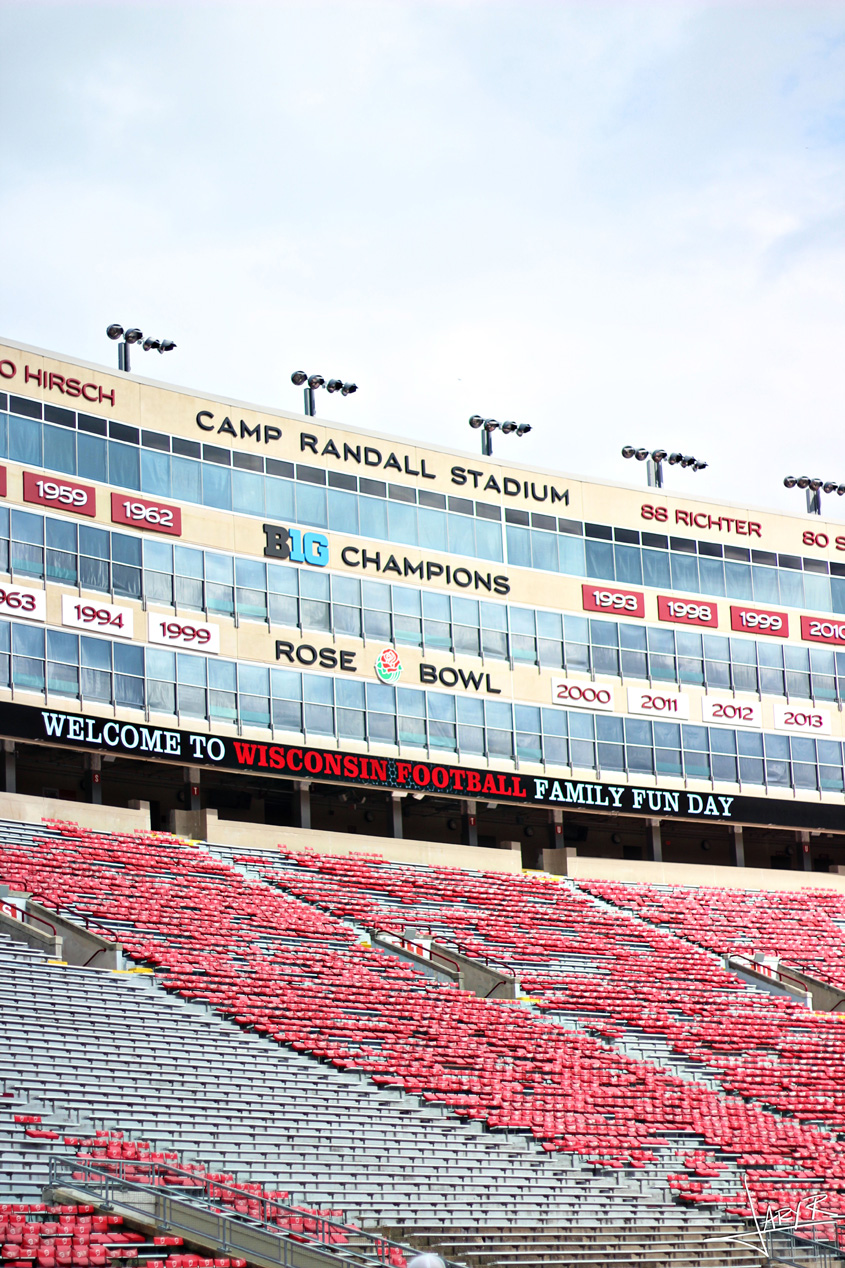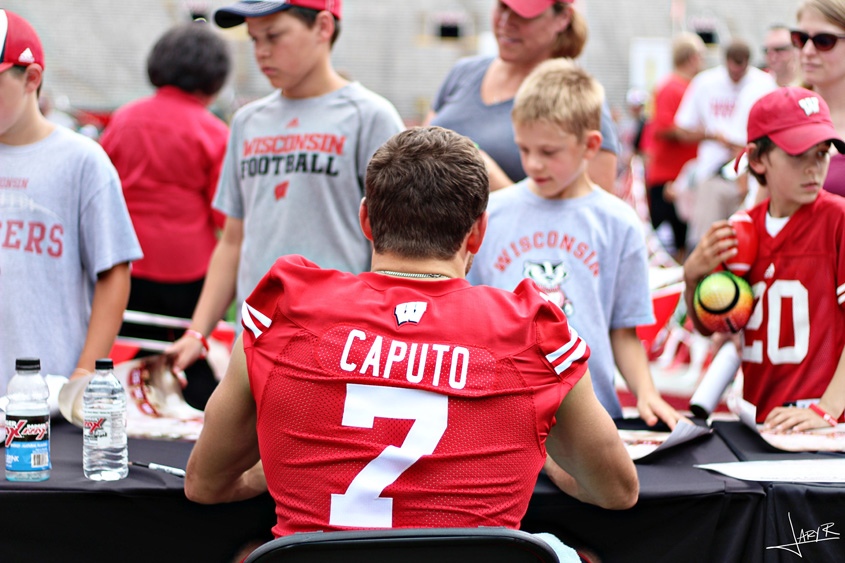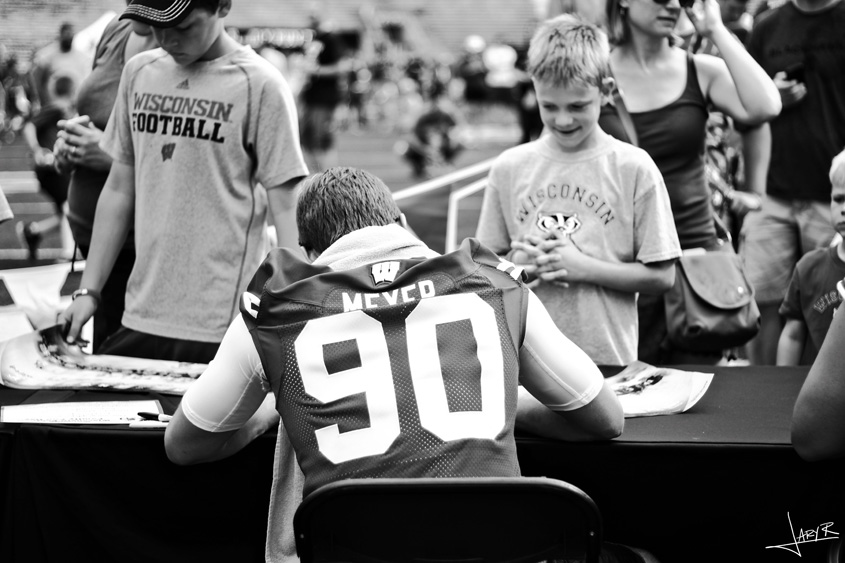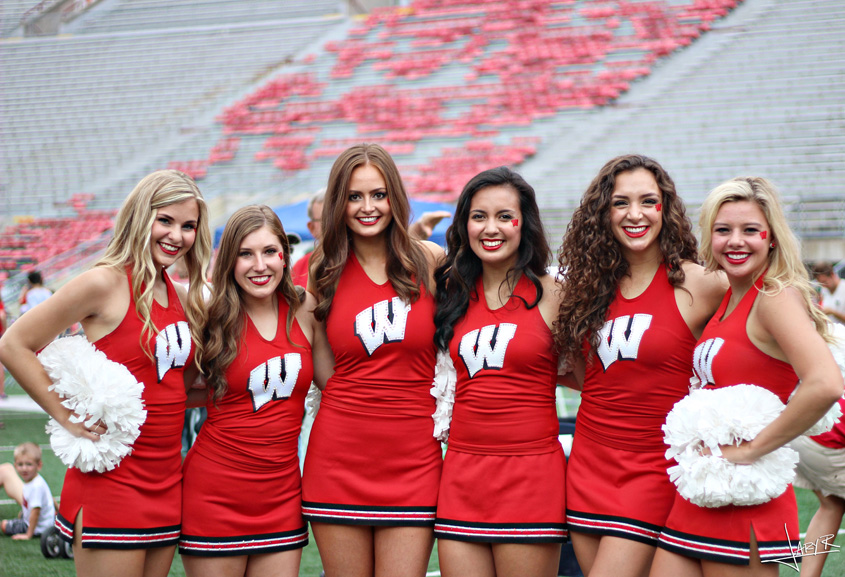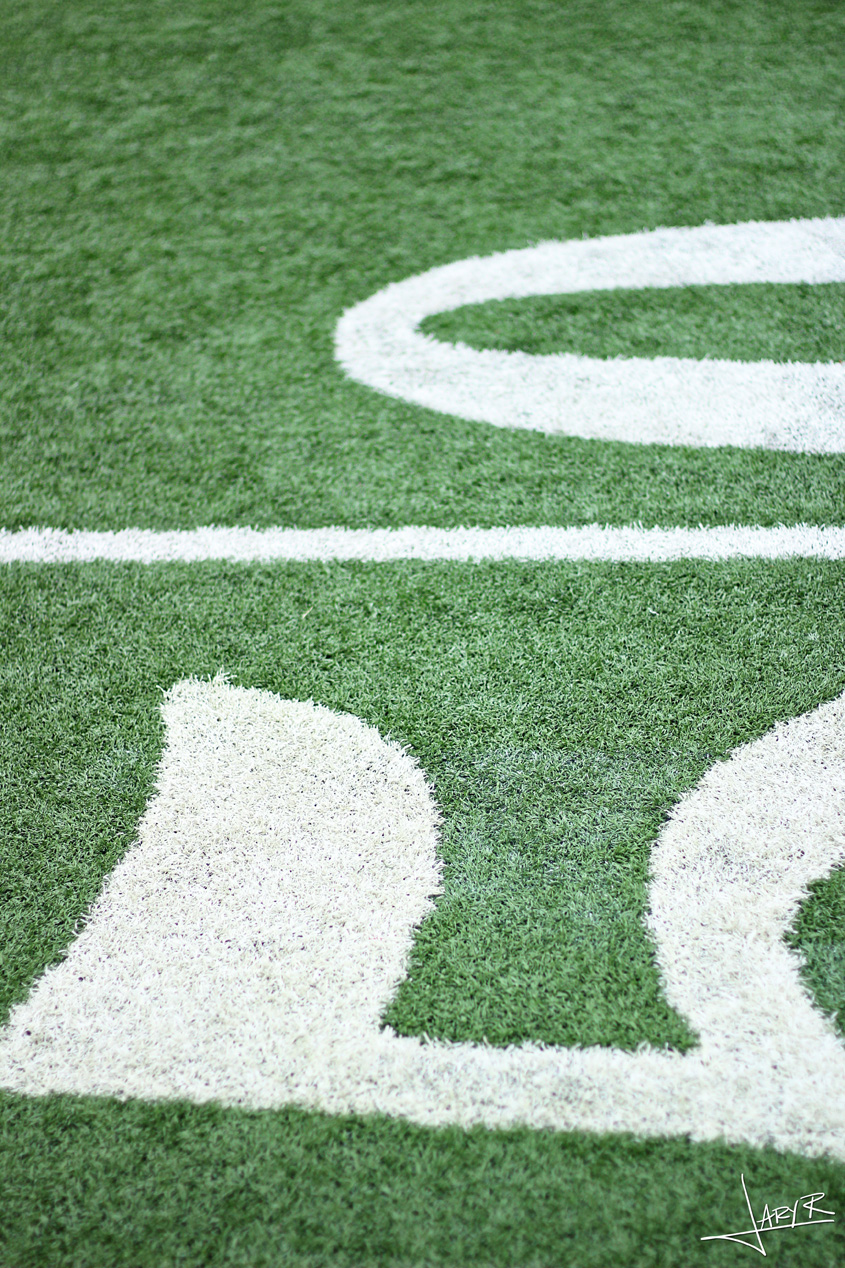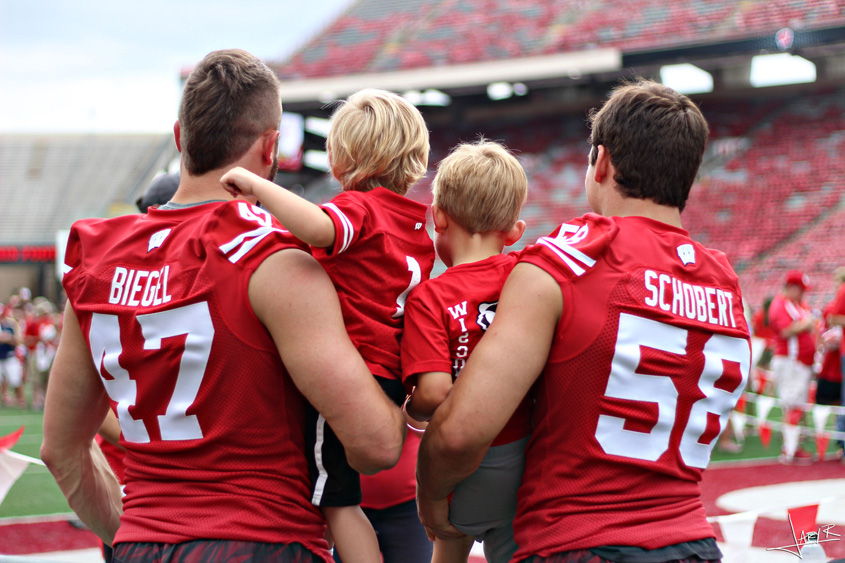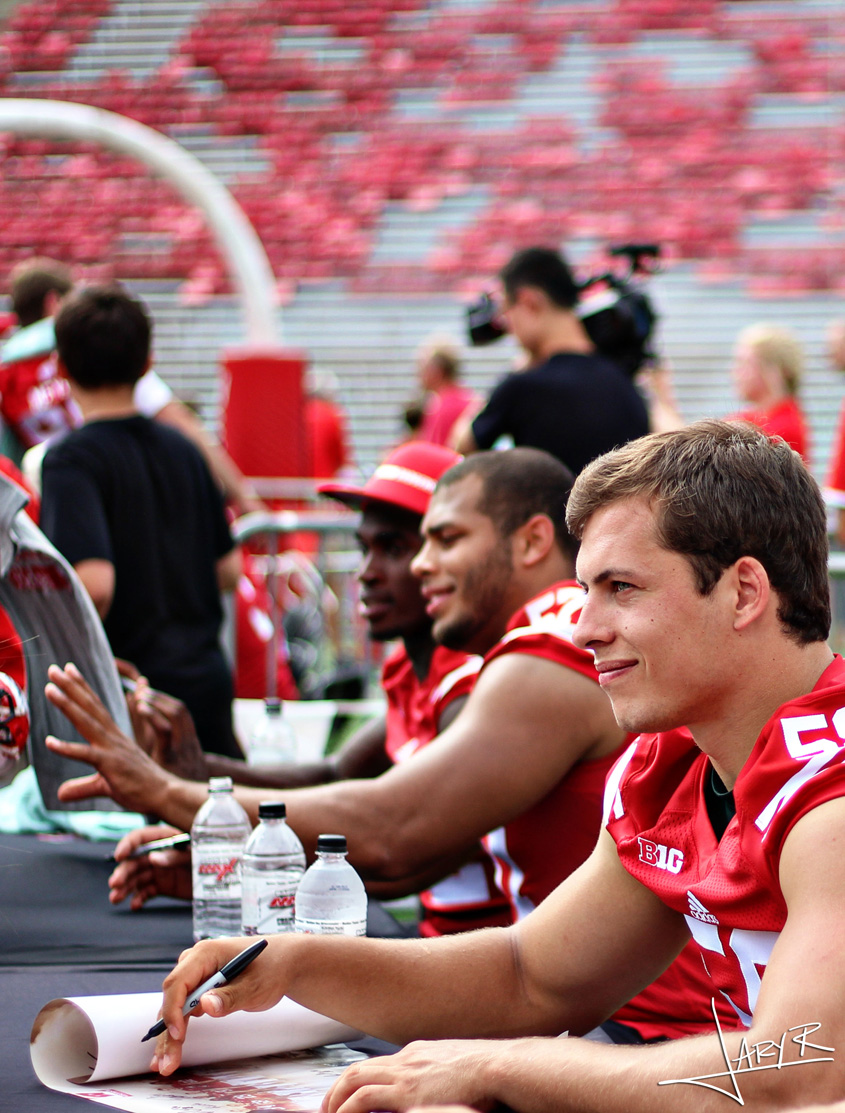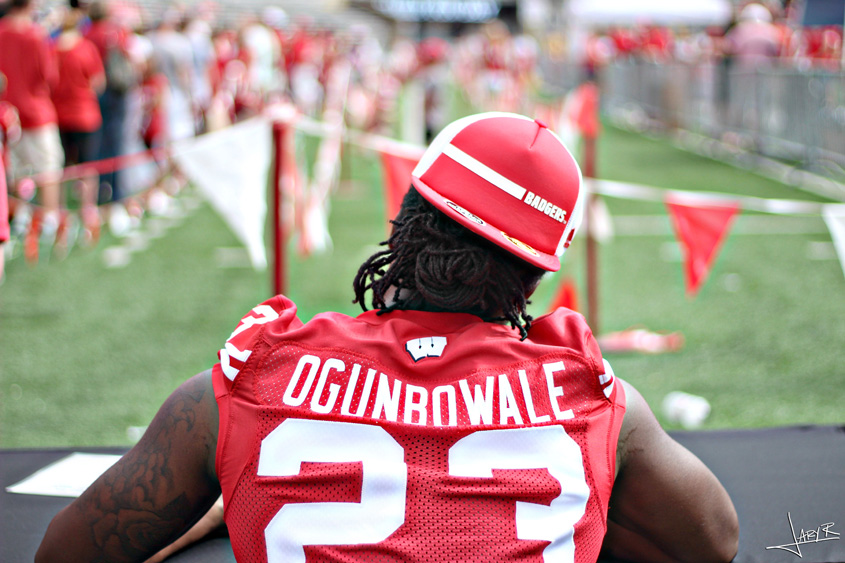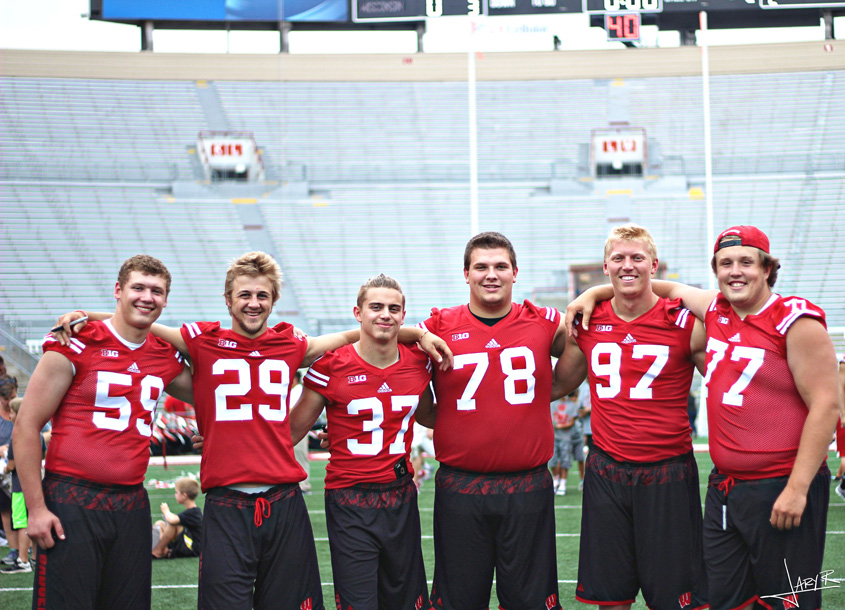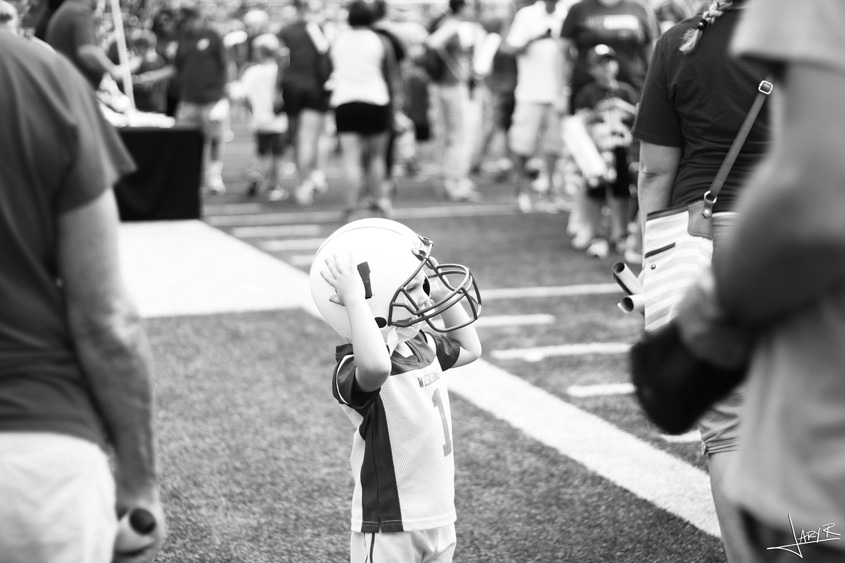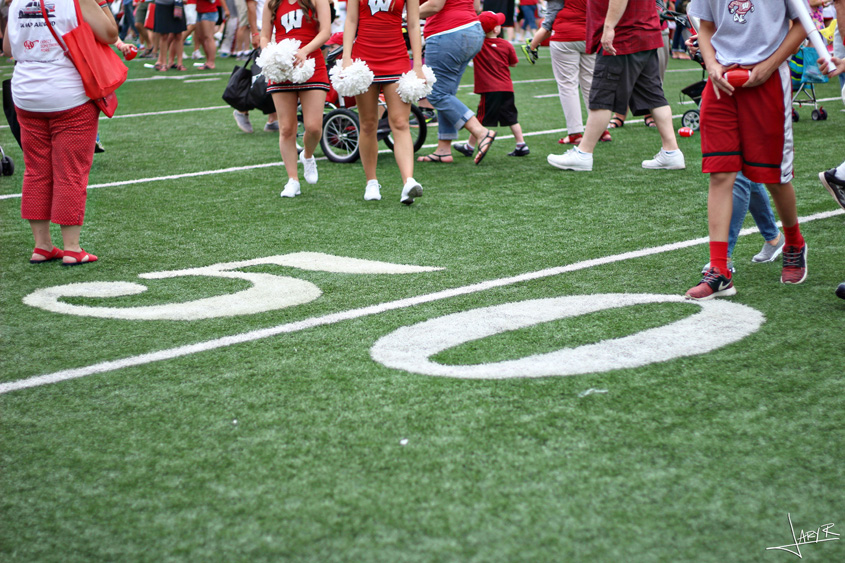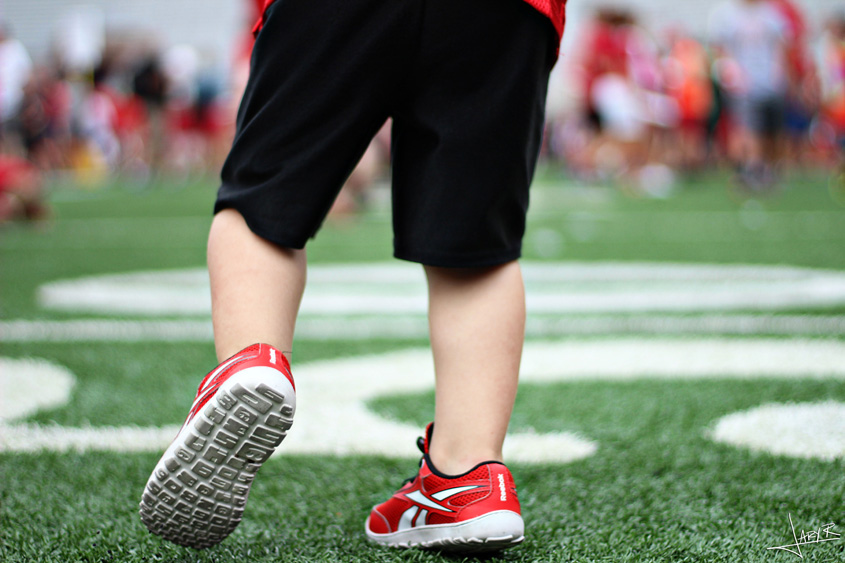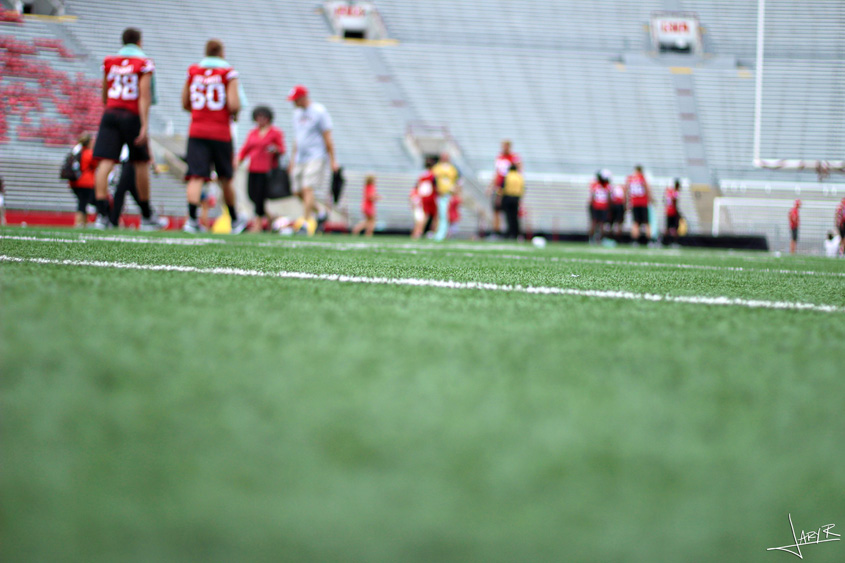 ---
Daily Inspiration – Fall "Food" Bucket List
Thursday, August 27th, 2015
Well folks, just like that Fall is almost here. 2015 has got to be the fastest year ever! Since I had such a fun time with my summer list I figured, why not do one for fall? This time around I added some extra things besides food since last year I totally failed on both going to a corn maze (I've never been) and taking pictures of the leaves changing colors. To say I'm excited about this season would be an understatement. Fall has always been my favorite and to be able to enjoy it in the Midwest is simply a dream come true. Last year we got married in the Fall and moved across the country… in the same week! So you can imagine how big of a blur it all was. I can't believe it's going be a full year since all of that happened. Fall – I'm ready for you this year with a much more organized house HA! I'm excited to try my first apple cider donut (I know, I must've been living under a rock),  make soup on a real chilly night and make pumpkin bread (instead of muffins). What do you think? What do you like to make or eat during Fall? Suggestions are accepted.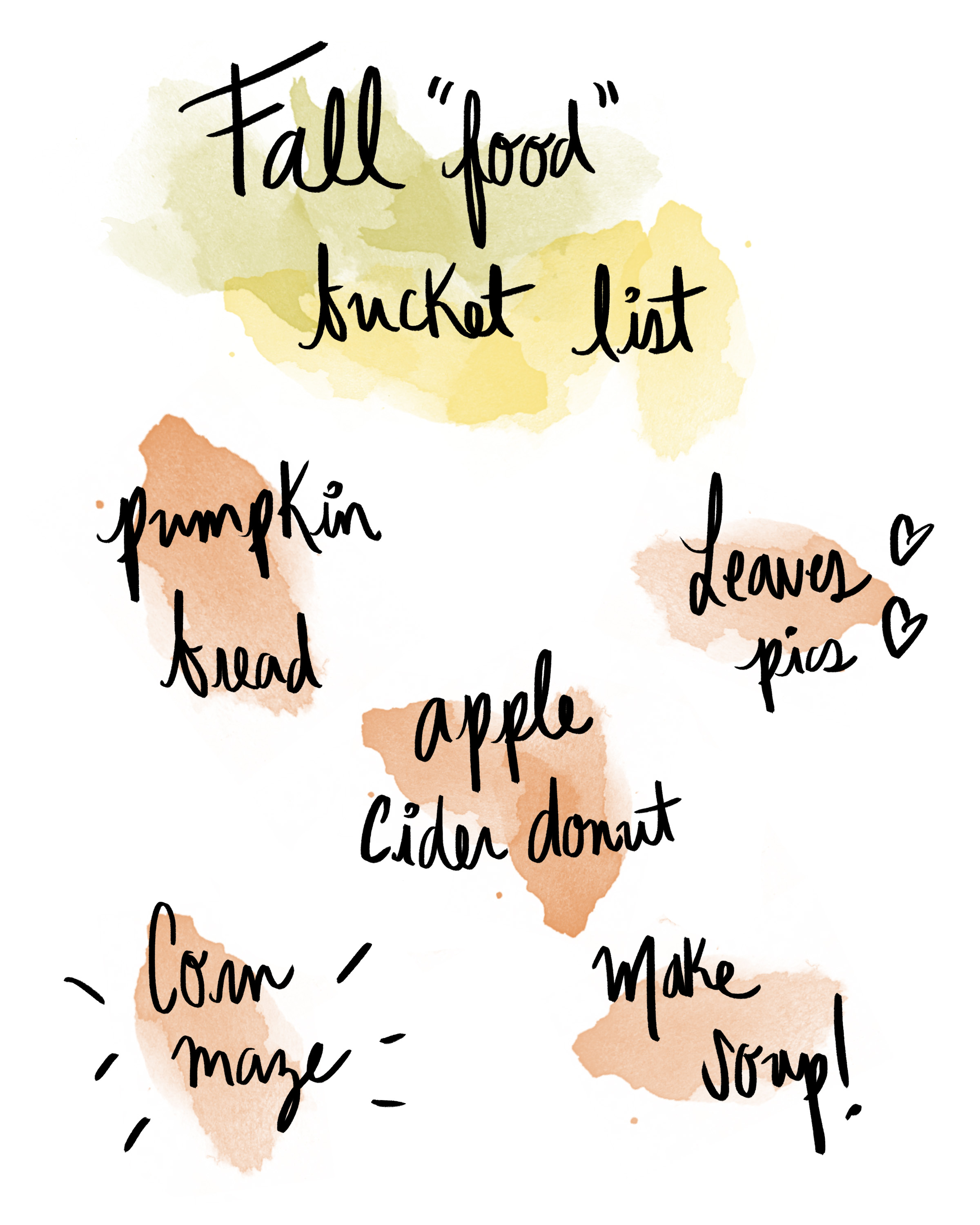 ---
Daily Inspiration – Ricotta Quiche
Tuesday, August 25th, 2015
As of some of you have noticed on Instagram (@inspirationnook) I've started a collection of pics called "#myquicheseries". I've never made one at home until recently and it's now one of my favorite things to do on a Saturday morning. It all started with me getting obsessed ordering a slice anywhere we would go for brunch. I've only made these quiche cups using a crescent roll tube as my crust. This past weekend I went crust- less while making this Ricotta Quiche and it turned out pretty amazing too. I decided to throw in some ricotta cheese I had in the fridge and it was super tasty. I also included garlic, spinach, cherry tomatoes & fresh basil. I snapped these pics randomly this weekend. To make a quiche there is really not too much to it. I always use 5 eggs with whatever I have in my fridge. Which made me wonder, how do you quiche?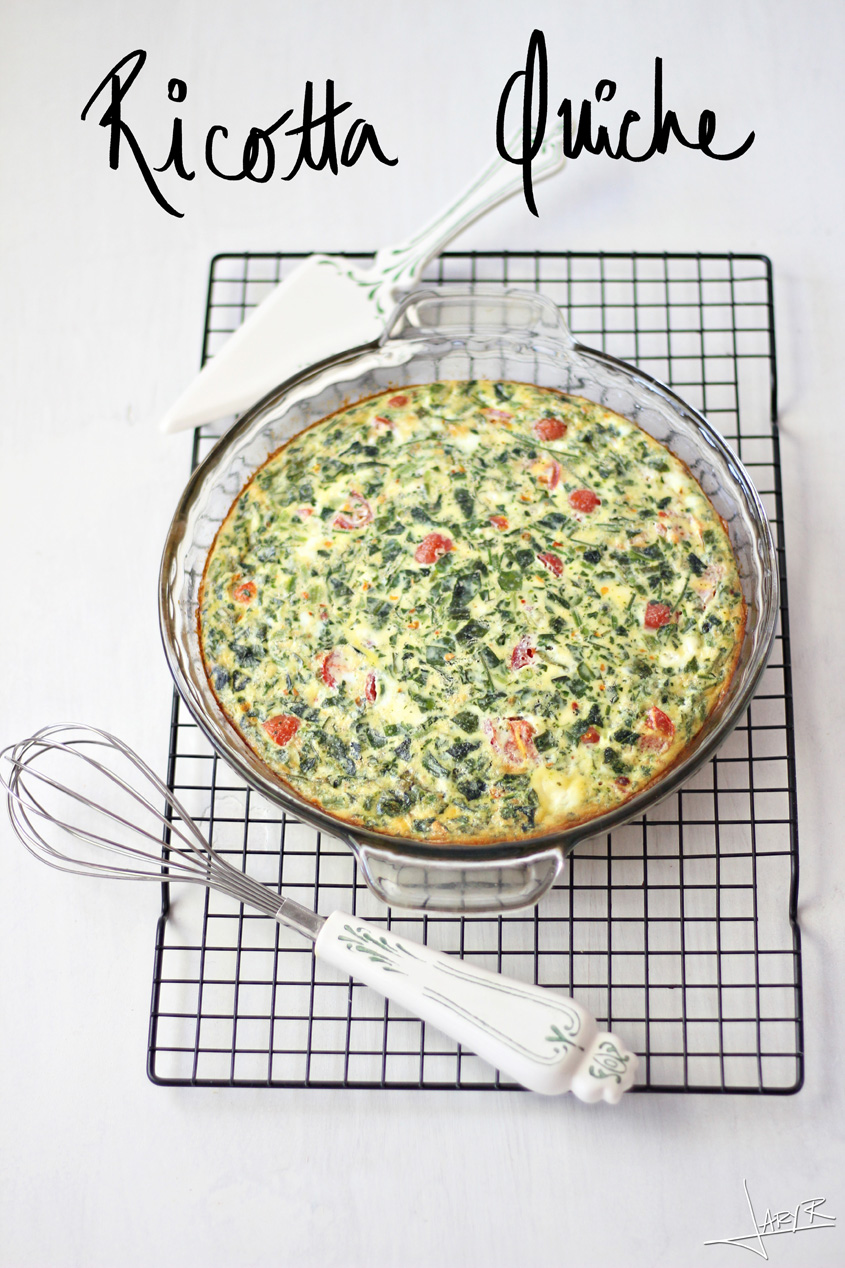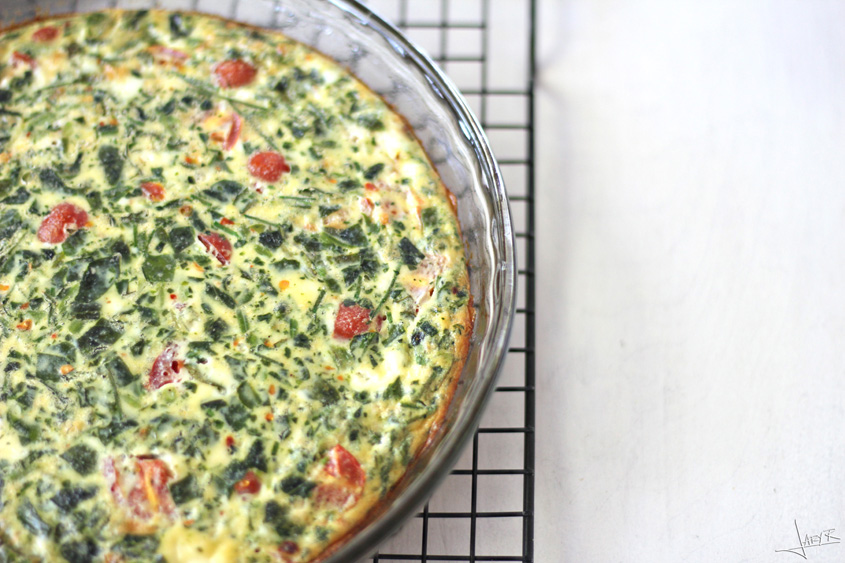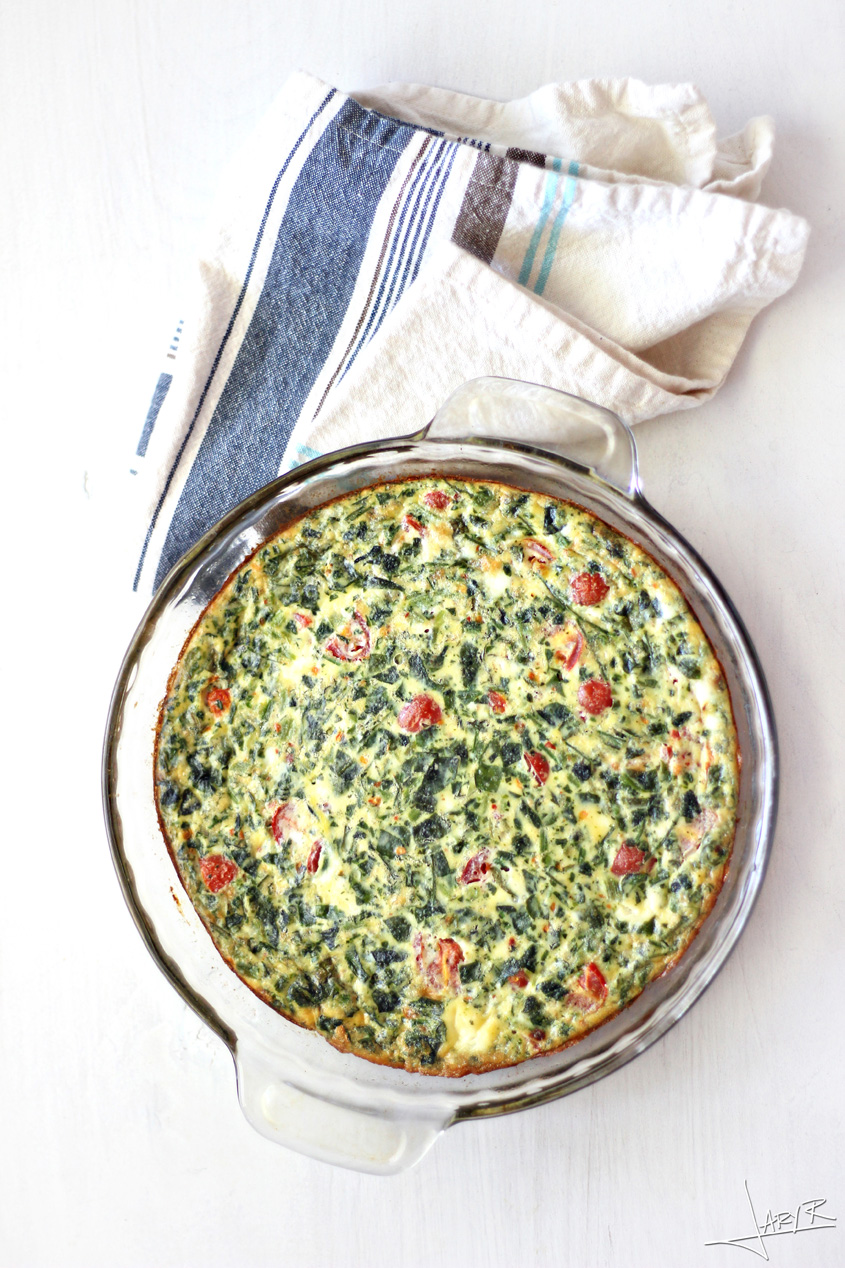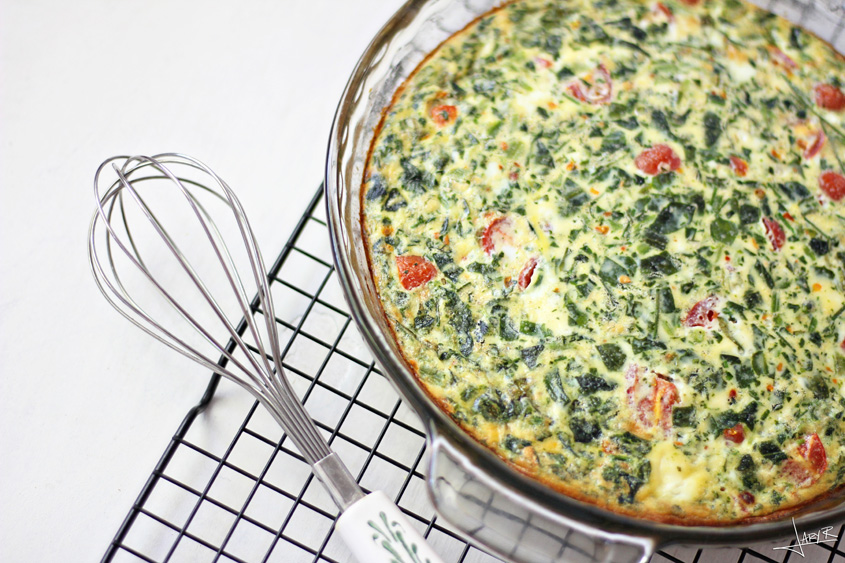 ---
Daily Inspiration – Lobster Roll
Monday, August 24th, 2015
Folks I've gone to seafood heaven and back. The mister and I had our very first lobster rolls and with that my summer food bucket list has been completed. Why did it take us so long to try a lobster roll? They were INCREDIBLE! We stopped at Tempest in downtown Madison, which was the only place I could find it on the menu. I've been dying to go there so it was perfect and it didn't disappoint. We had the perfect Friday night date on their patio. The restaurant's decor is pretty unique. We both mentioned we felt like we were in Florida on vacation HA! They were extremely nice and we loved the atmosphere.  Where were we? Oh yeah, our last bucket list item was the grilled corn so I am pretty pumped I got to complete my full list with this roll. I guess we saved the best for last. Have you ever had a lobster roll? Have you made them before? I need to have like 100 more before Summer ends HA! On to create my "Fall food bucket list" Any suggestions?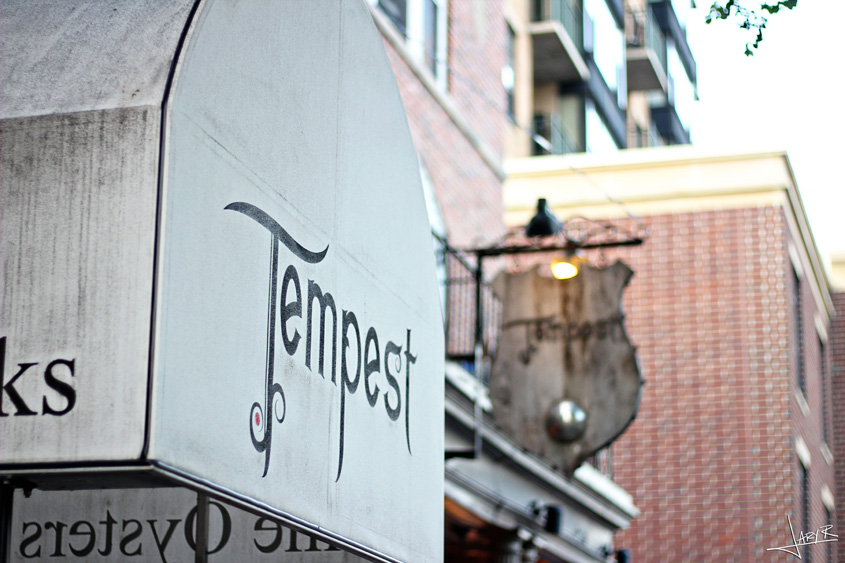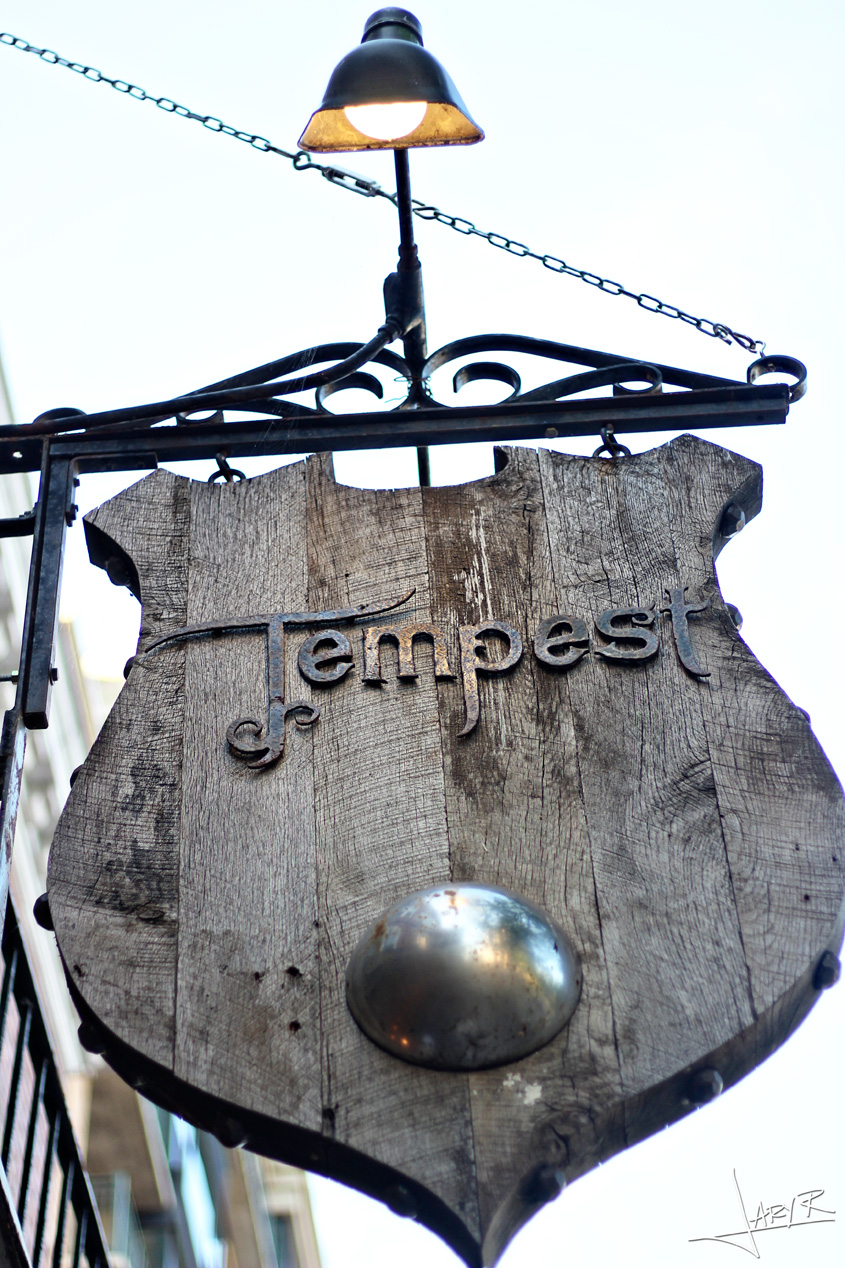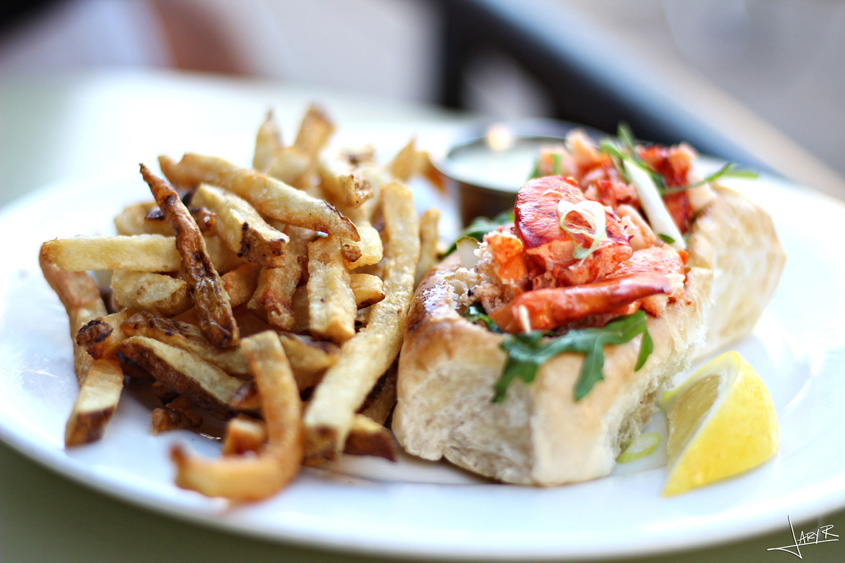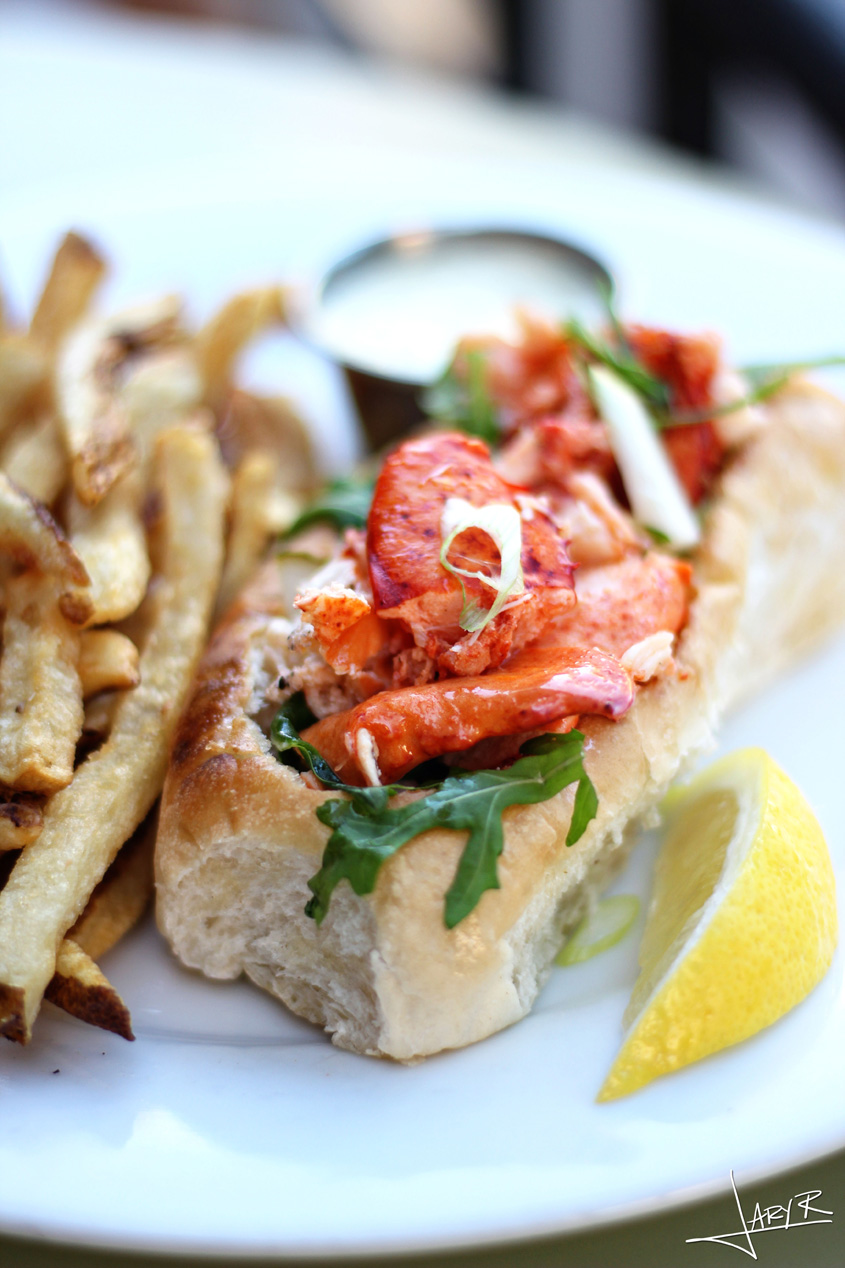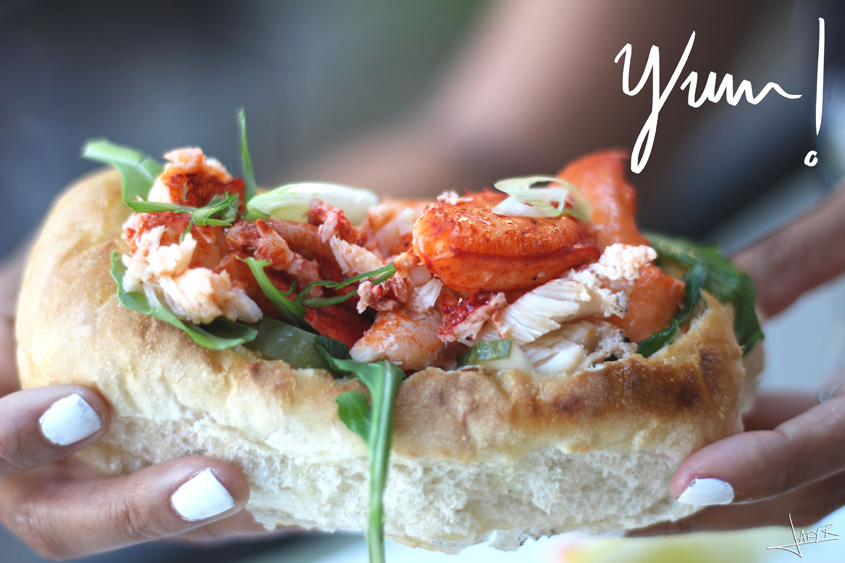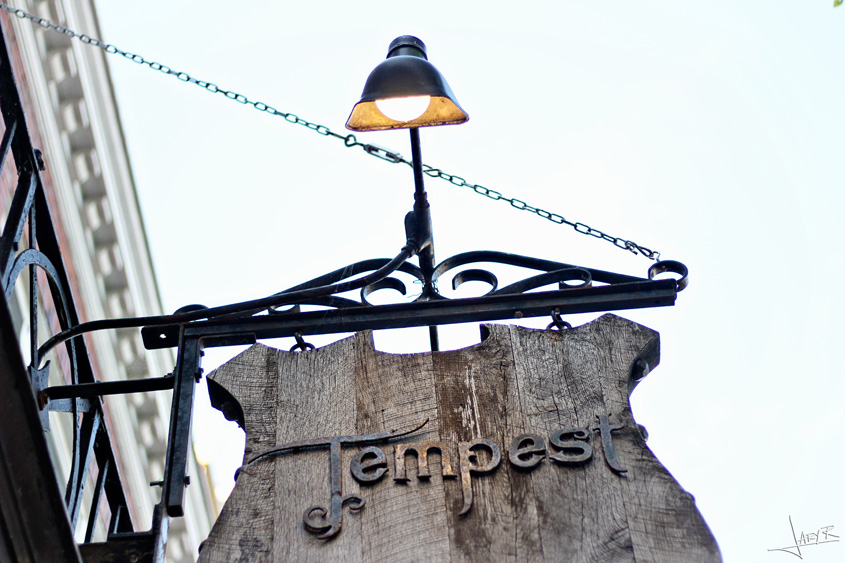 ---
Daily Inspiration – Caprese Kabobs
Monday, August 17th, 2015
Ladies and gents football is almost here. All is right with the world. As you can tell from all my football posts during the past few weeks I am pretty excited for it. I couldn't leave out college football could I? Looking forward to going to Camp Randall for a game sometime this season. I got the chance to go on the field last weekend during family day (pics to come). It was kinda surreal being on it and taking silly pictures laying on the 50 yard line. We went to a Badgers game in California at the Rose Bowl a few years back so I'm ready to watch them at home. Anywho, I wanted to make an easy recipe to match the coolest Badgers party décor I found on Party Pail. If you are anything like me and love having friends over for football games, you know how cool it is to have this kind of stuff handy. Also, just because these will be part of a football-get-together doesn't mean it can't be healthy food. We are big lovers of caprese salad at our house so I decided to create little caprese kabobs! One, because they are delicious. Two, they match perfectly with our team colors HA! It takes no time to put them together and I'm sure there will be no one at your party who won't like them. These turned out even more special since I used fresh basil from my garden! Say what? Who have I become?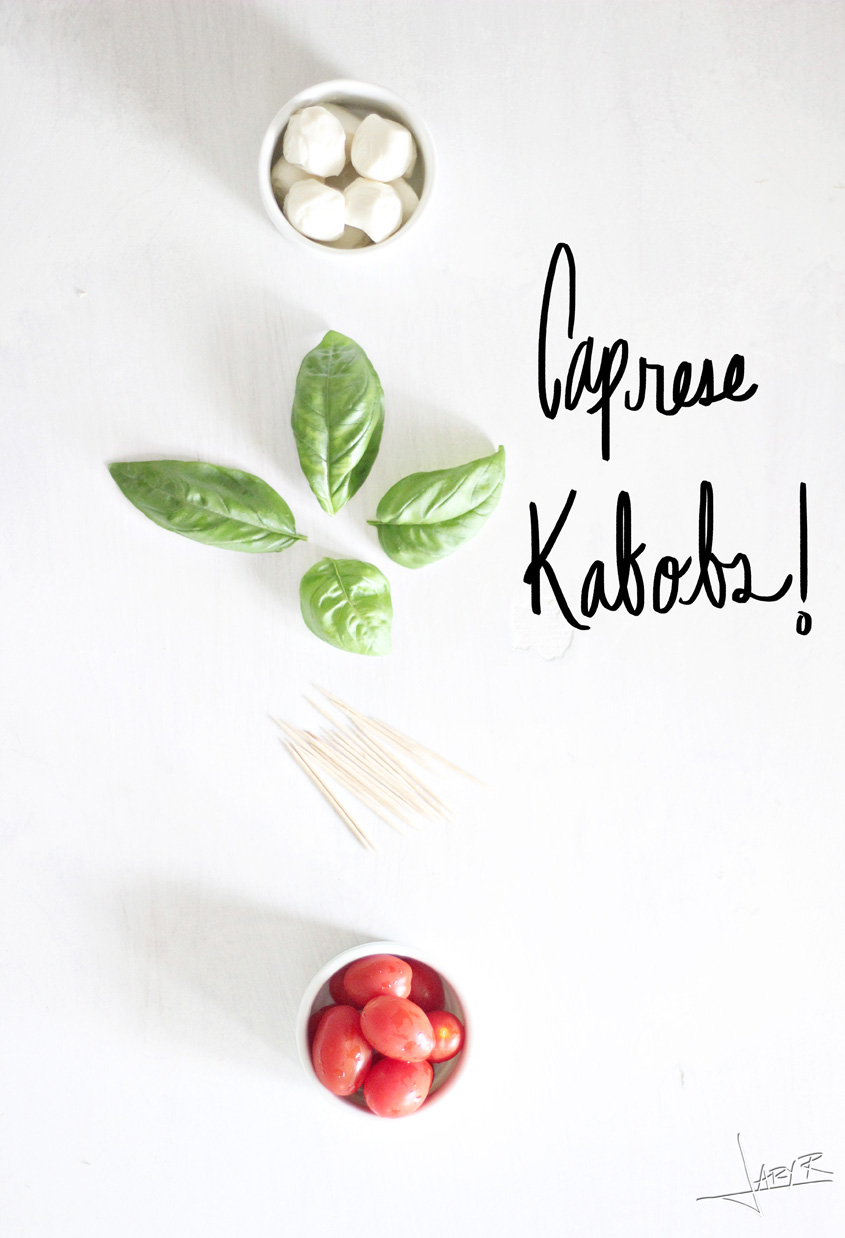 Caprese Kabobs
Cherry tomotoes
Mozzarella balls
Fresh Basil
Toothpicks
Start by washing your cherry tomatoes and basil. Slice them all in half. Depending on how big your mozzarella balls are, slice them in half too. Grab a toothpick and place the mozzarella on it followed by the basil and tomato. That's it! You could drizzle them with balsamic vinegar if you wish too. I did on just a few and they were delicious. These are perfect for entertaining or a picnic. Caprese salad on the go is just the best!
What do you think? Will you make these bad boys at your next football party?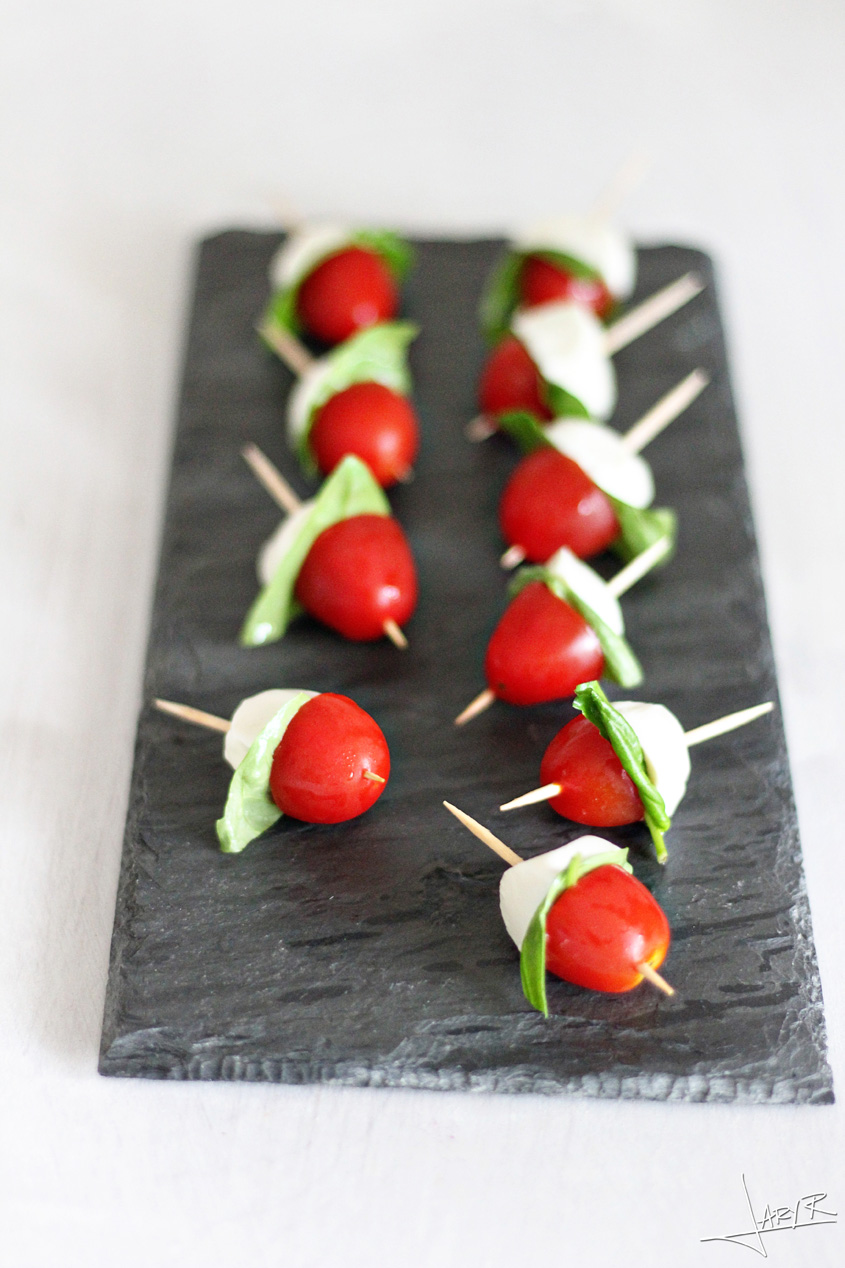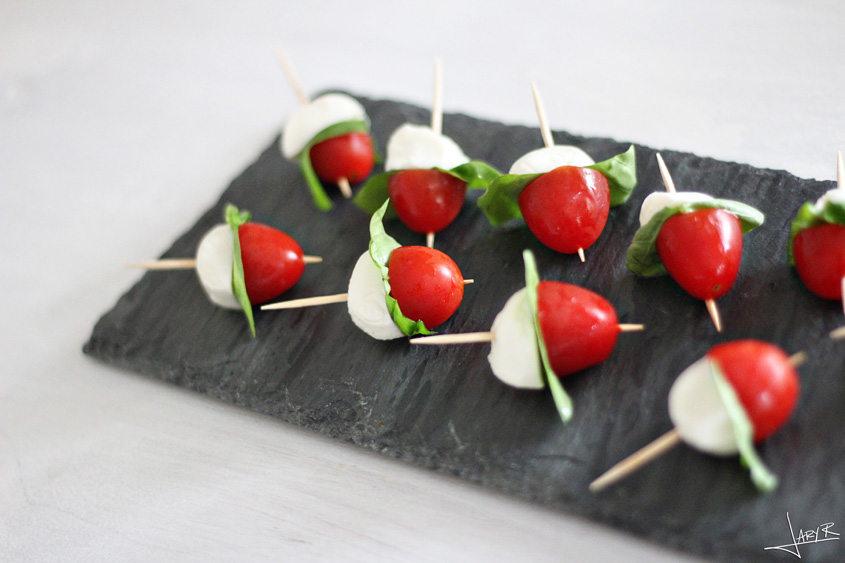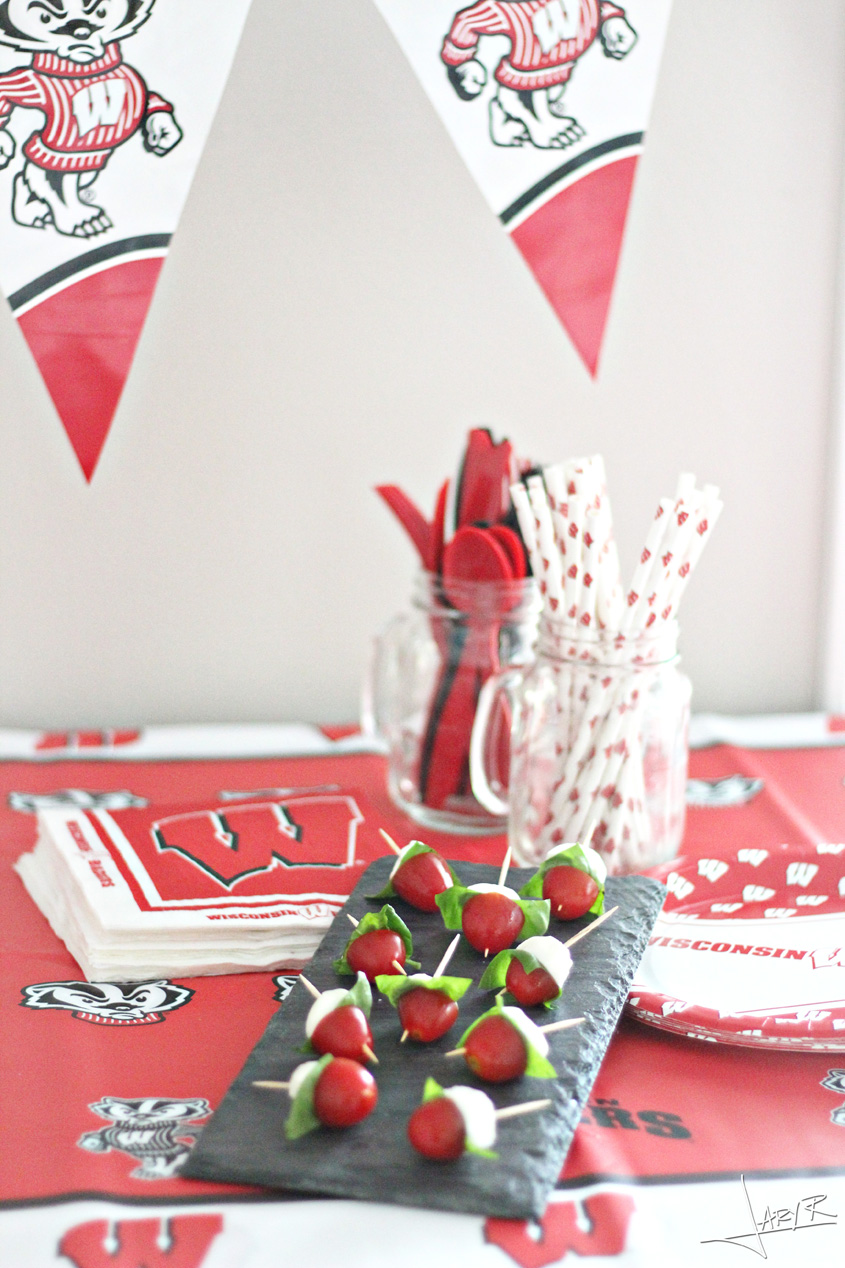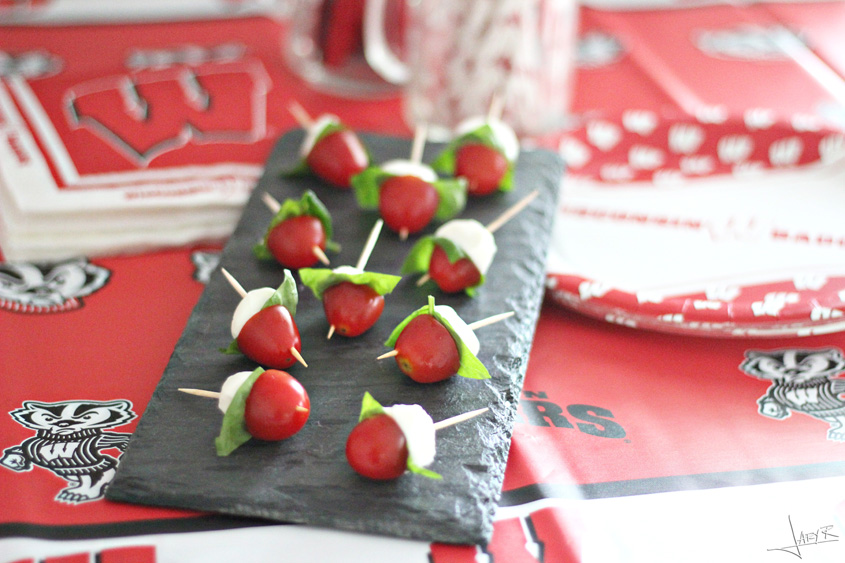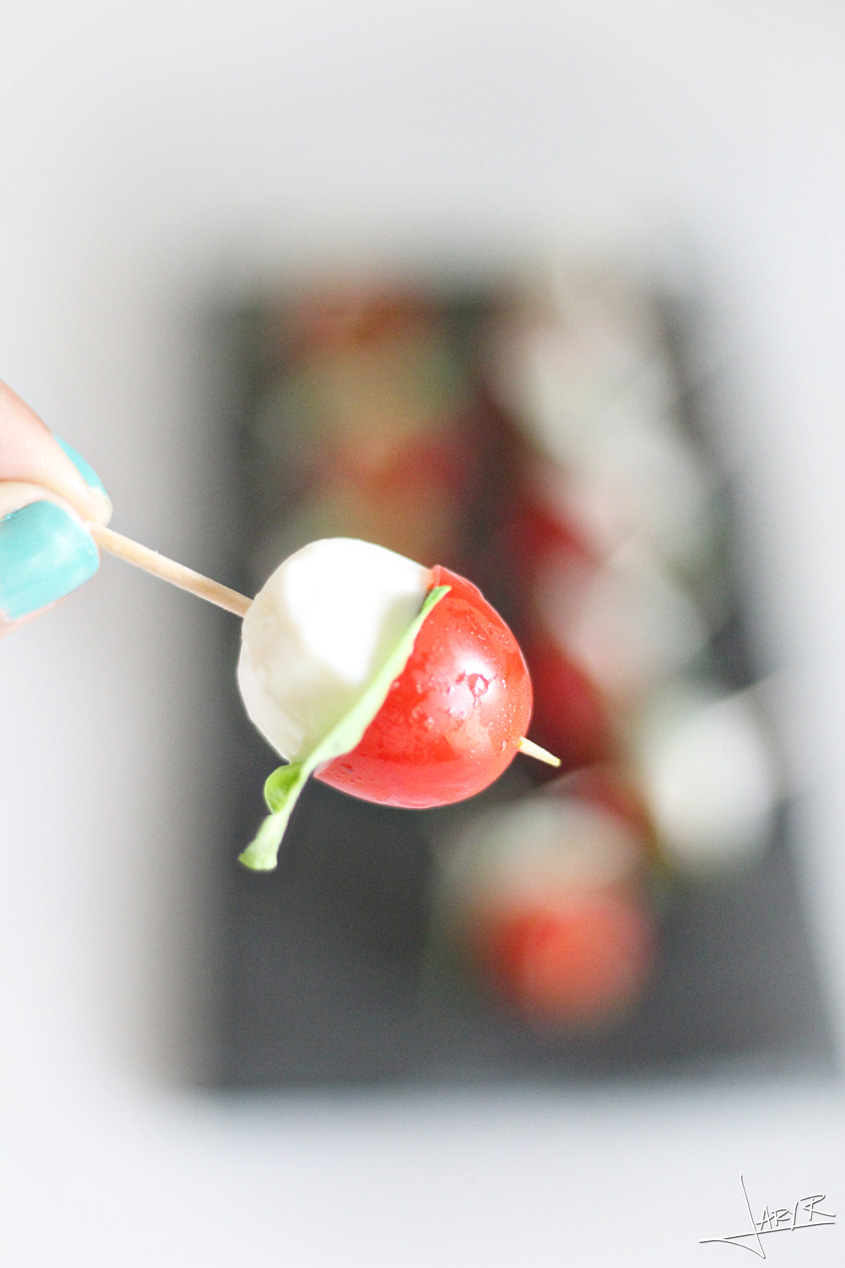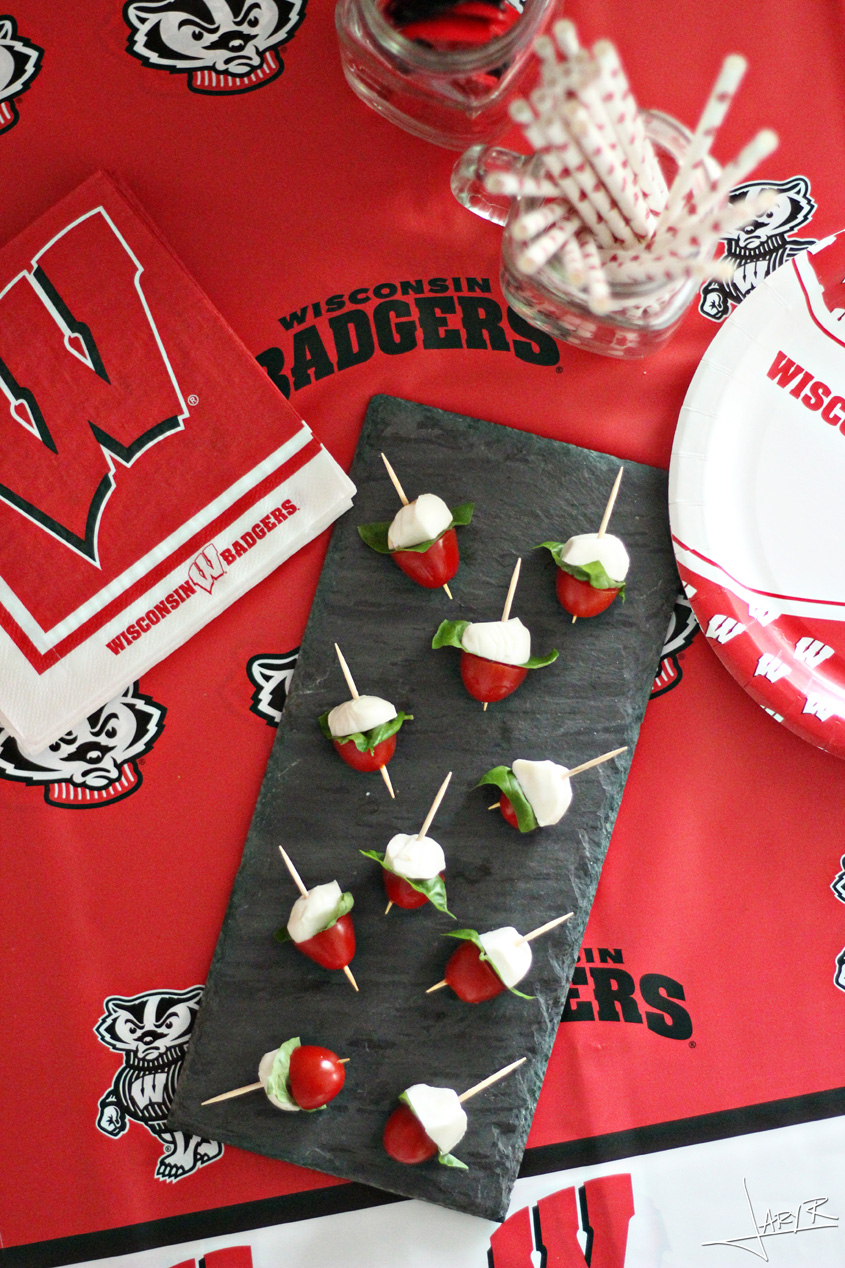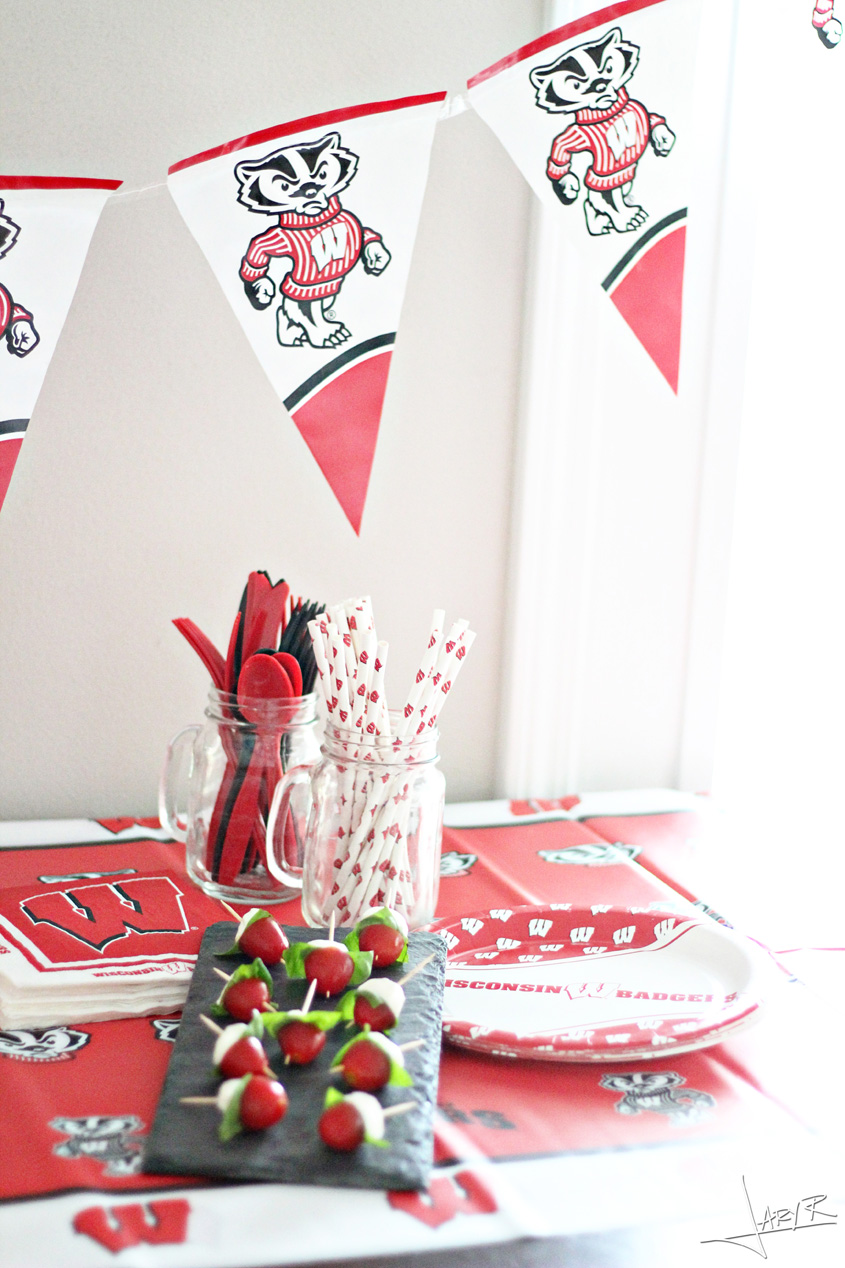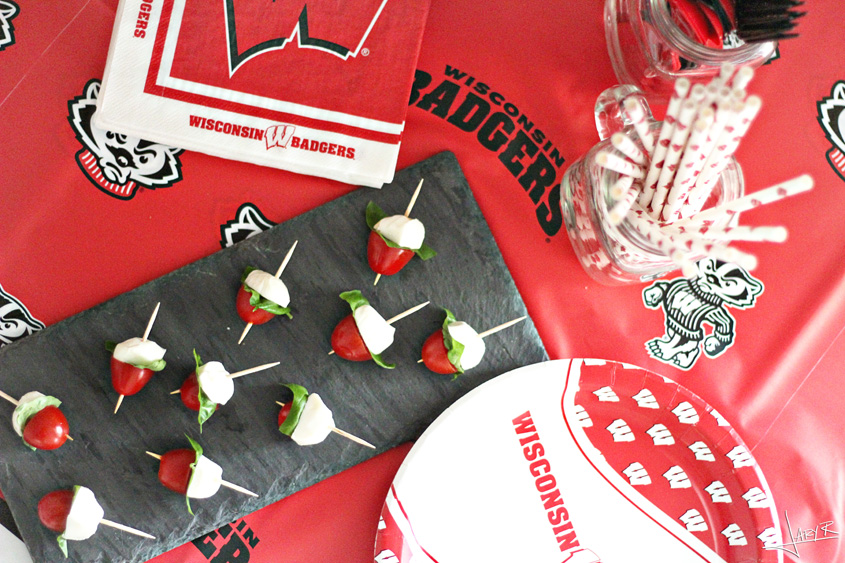 ---