Daily Inspiration – Blanket Ladder DIY
Thursday, March 5th, 2015
I've been wanting a spot to put away blankets but still keep them handy. To me there is nothing better than enjoying a nice cup of cocoa cuddled up on some pillows and blankets, especially during a Midwest winter. That's when the light bulb went off  and the idea of building a cute little ladder was born. Then, I decided if I was going to make this I was going to need to have a nice blanket to actually use. This is where Tiny Prints came to the rescue. Being newlyweds, I am going through that stage where I like customizing things that we can look back on for years to come and remember our first year of marriage. Yeah, I'm cheesy like that. You should know that by now. I mean, who wouldn't love a custom blanket honoring your new last name. I do! (See what I did there?) HA! Besides a blanket I also got some awesome pillows which now makes this corner my absolute favorite spot at our home.
To build the ladder, I used a set of wood panels I found at Home Depot that were 8 feet long. I asked the nice gentleman there to cut one of them in half to create two 4 feet pieces for my sides. Then asked for the other panel to be cut down to 14″ for the rungs. I ended up having left over wood since I used only 4 pieces. Using 2 screws on each side, on each rung, I fastened them to the long pieces. Once all screwed together, I sanded it down and stained it (with leftover stain from this project ) and that was it! The hard part was really waiting for the thing to dry so I could bring it inside HA! This is now my favorite spot in the house and the mister and I might have to take turns using it. Between the pillows and access to our new blanket ladder it's like the main place to be! What about you? Do you like customizing things? What is your favorite spot in your house? Will you build a ladder? Stay cozy my friends!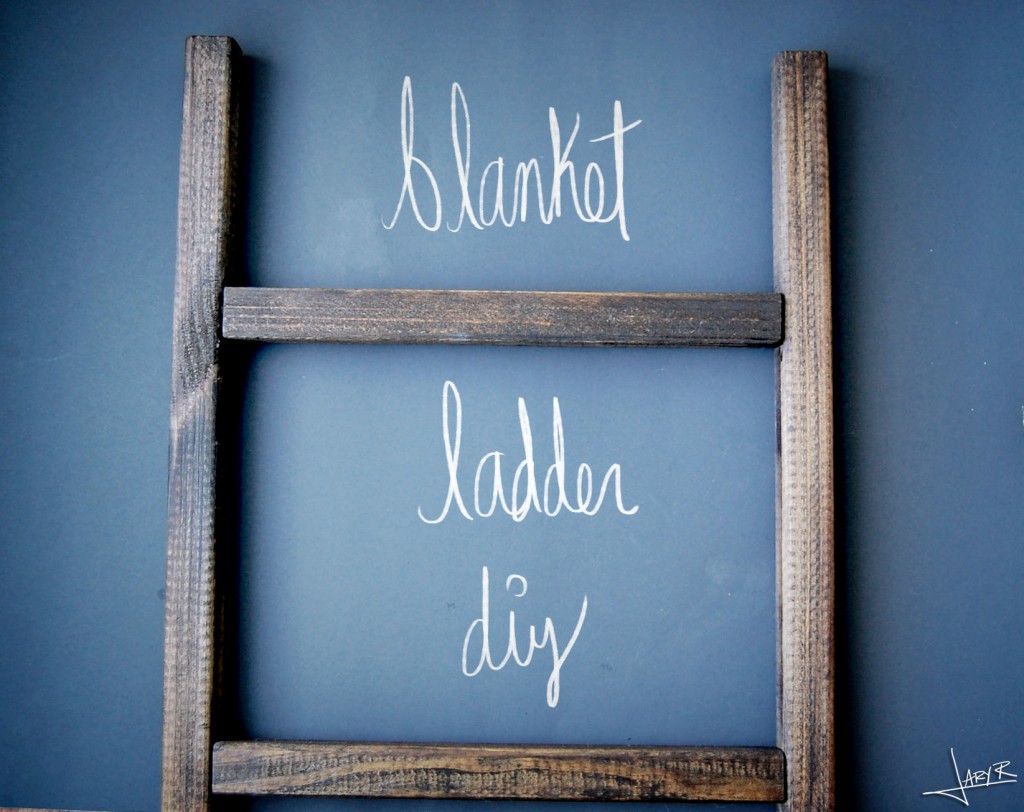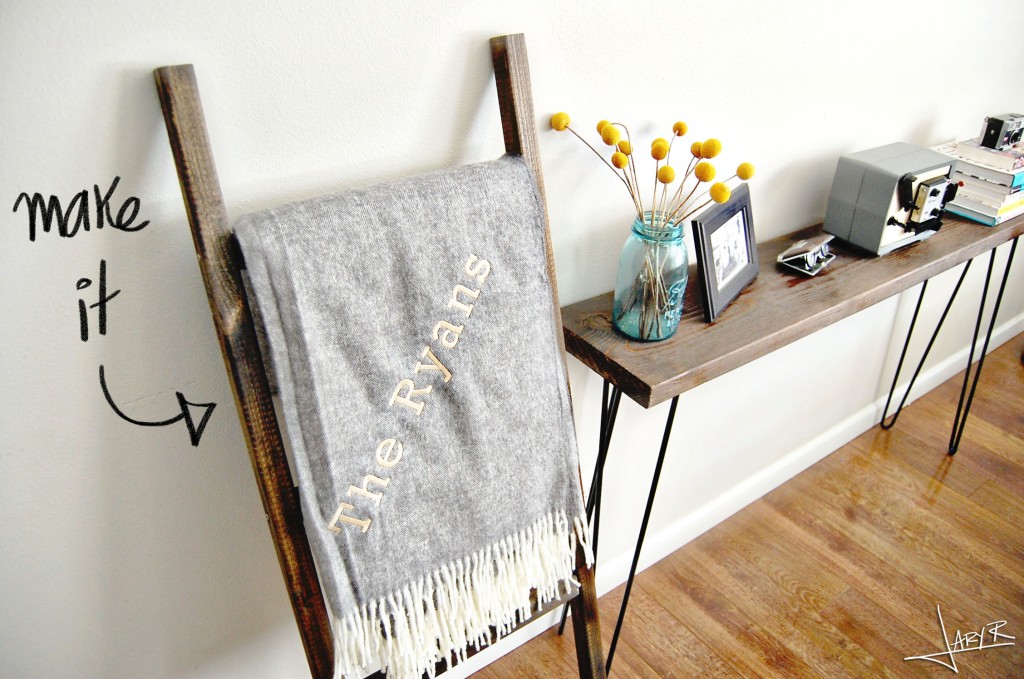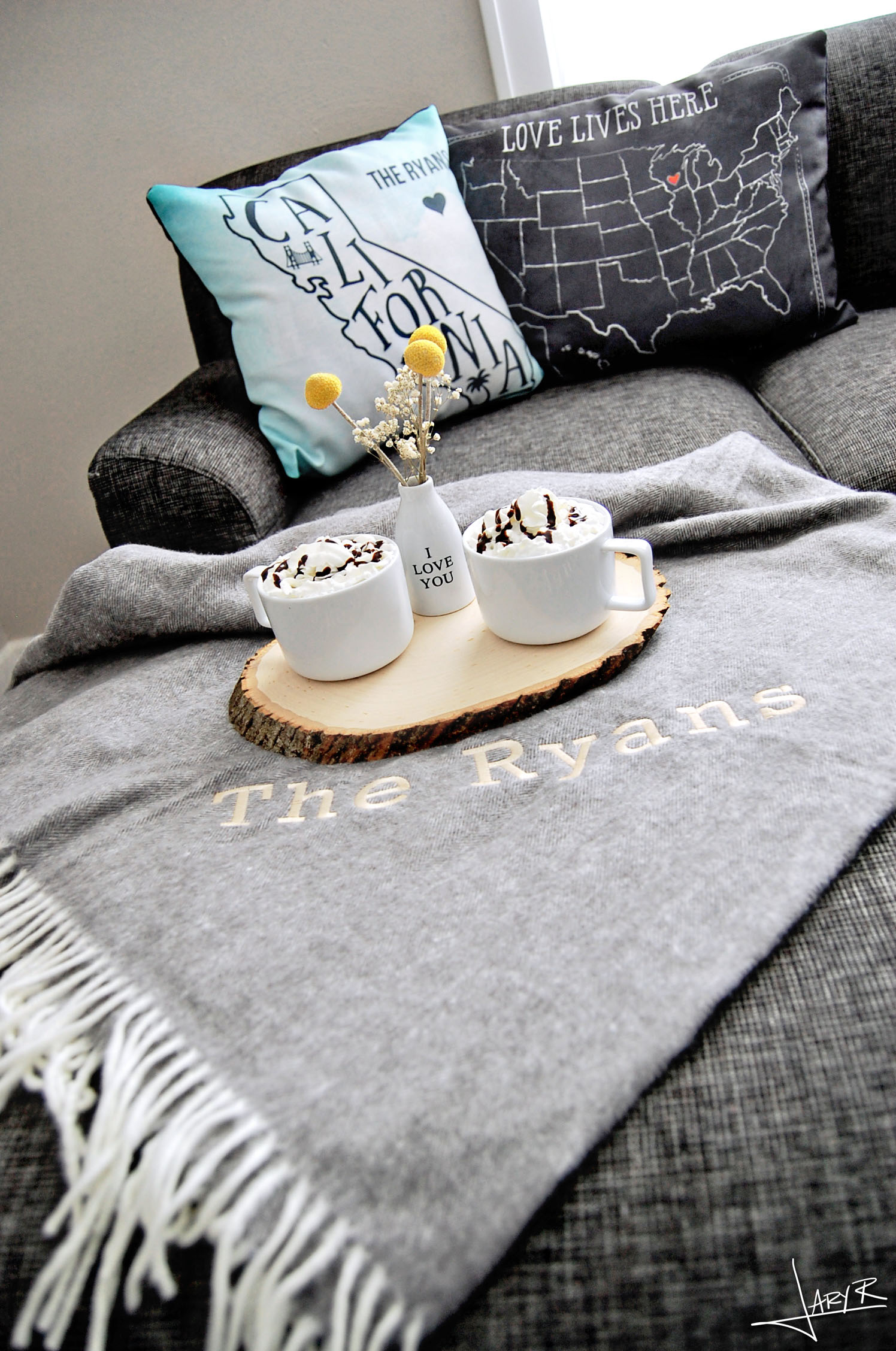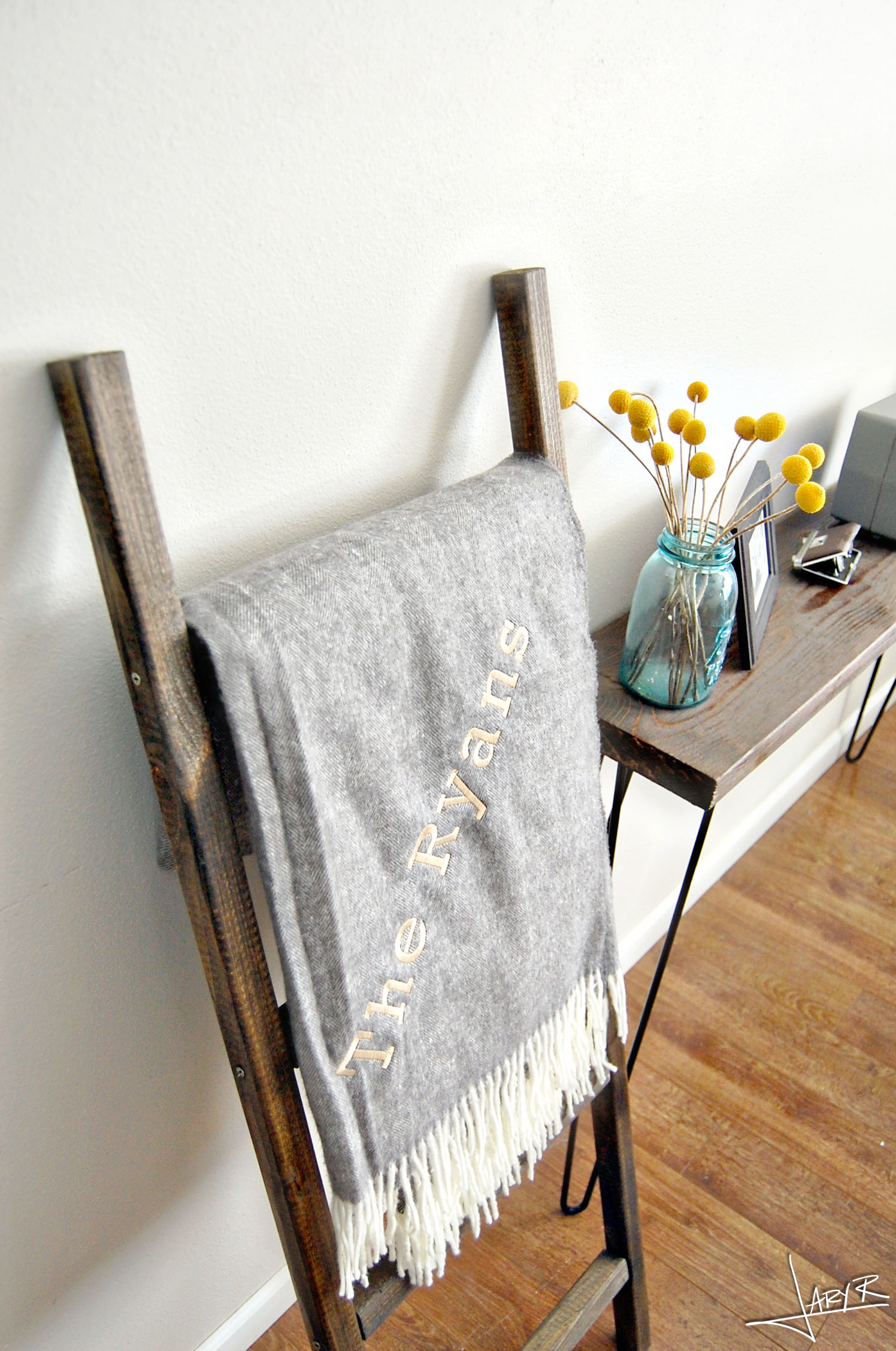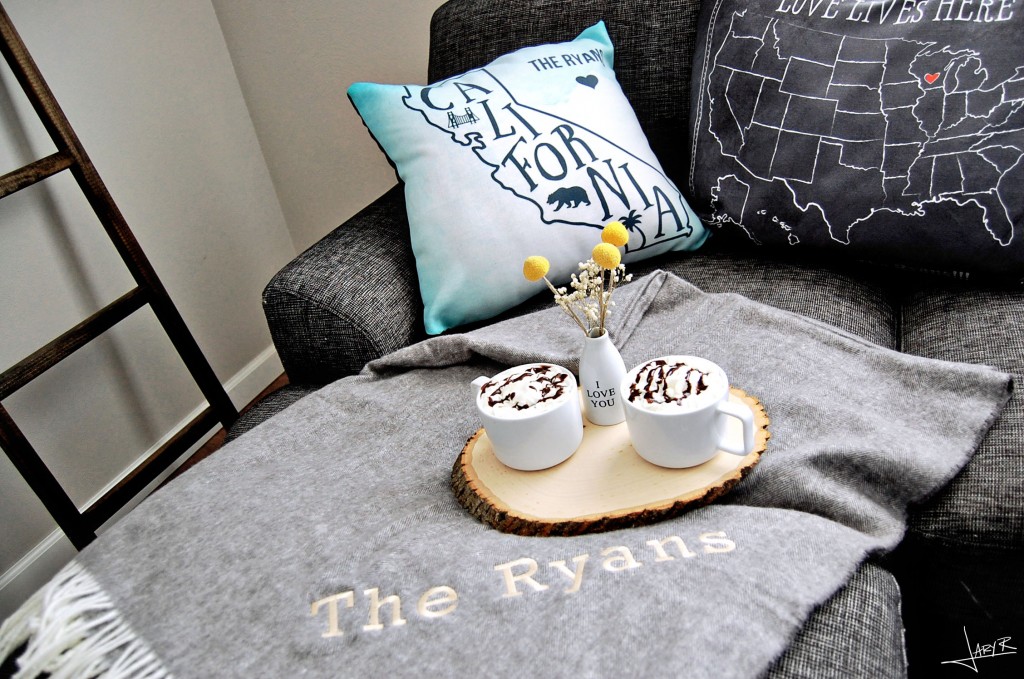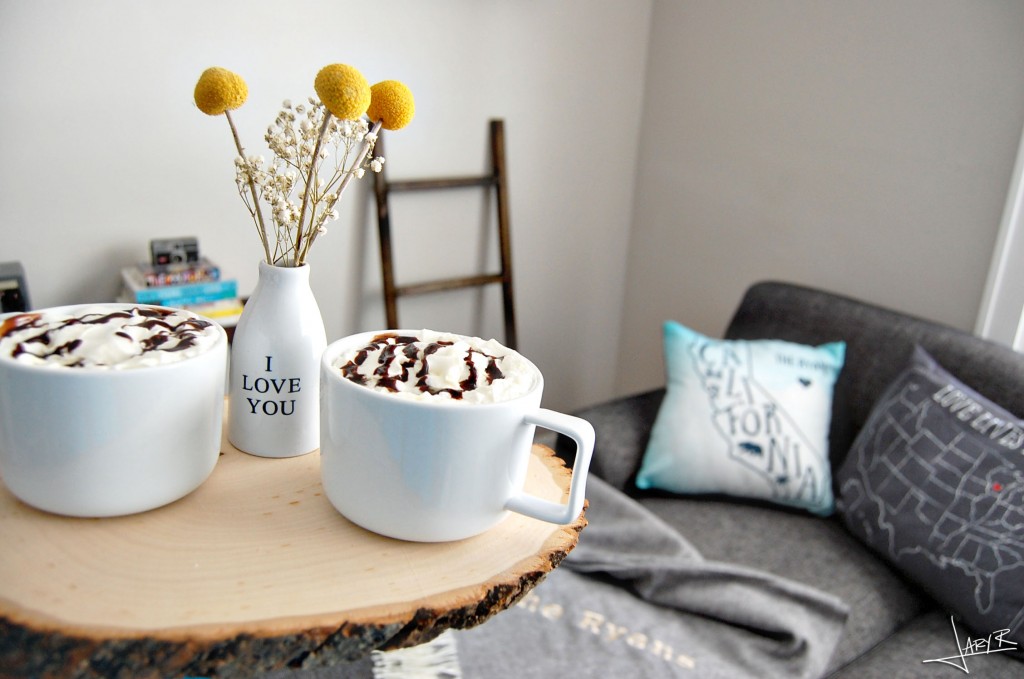 ---
Daily Inspiration – Lemon Poppy-seed Cake
Wednesday, February 25th, 2015
What should someone do when stuck at home on a cold day? Bake! It's that simple. Apparently my Californian car couldn't take the cold weather this week and it won't start. I was in the mood for some cake and this Lemon Poppy-seed cake recipe called my name and saved the day. The recipe calls for a whole pureed lemon. First time doing that, in the end this cake tasted pretty darn good. I'm also kind of obsessed with poppy-seeds lately. Not sure why, but I've been pinning recipes to use these like crazy HA! I guess I'm weird like that. Have you cooked with poppy-seeds? Happy baking friends!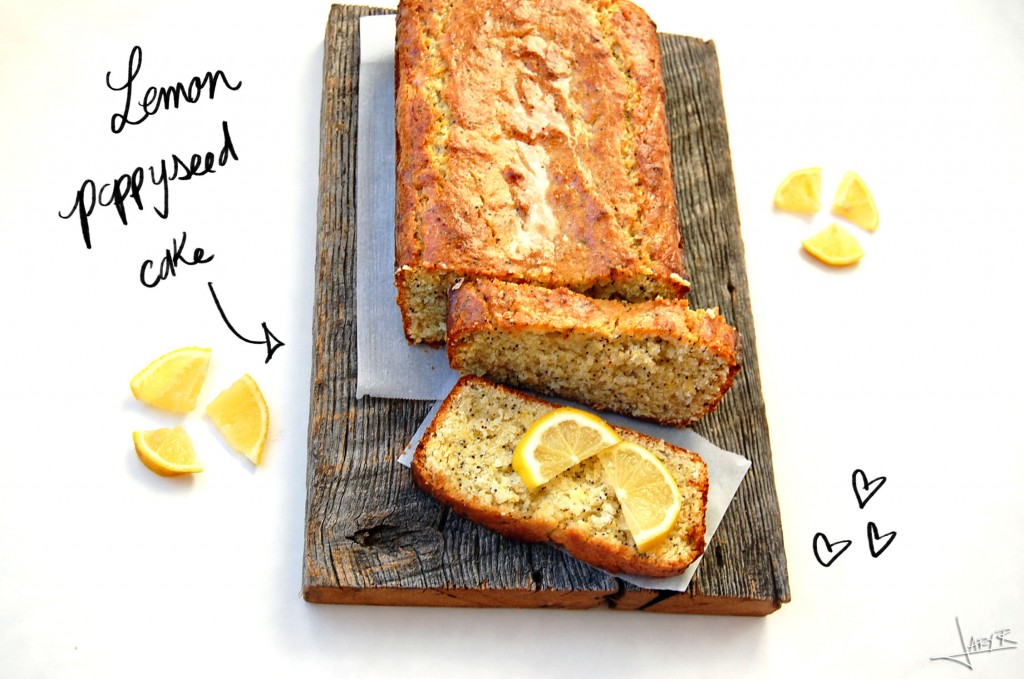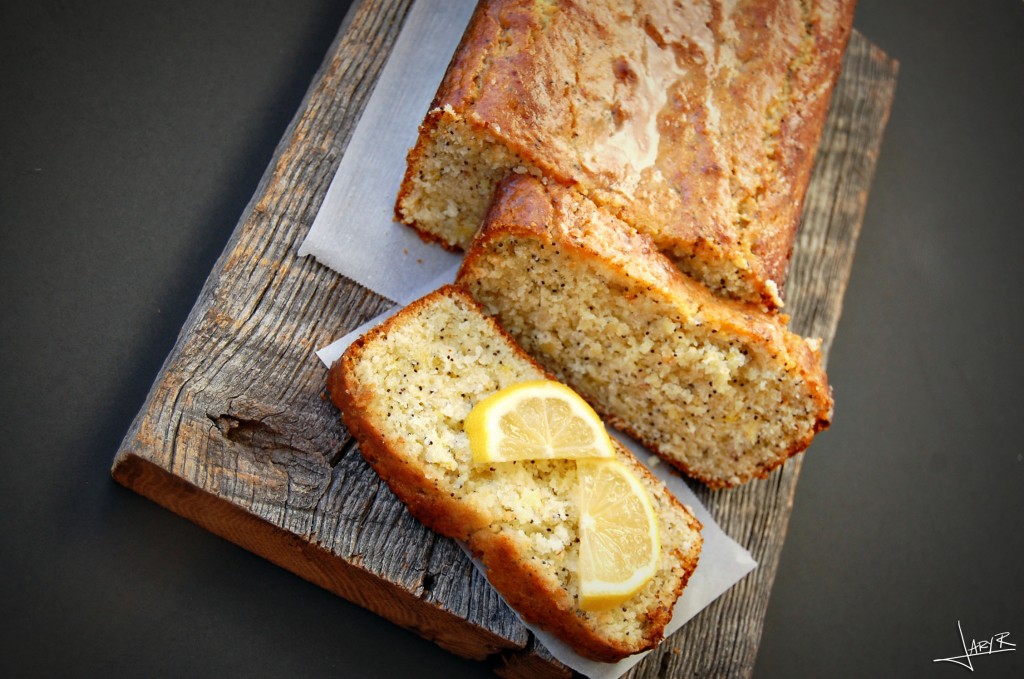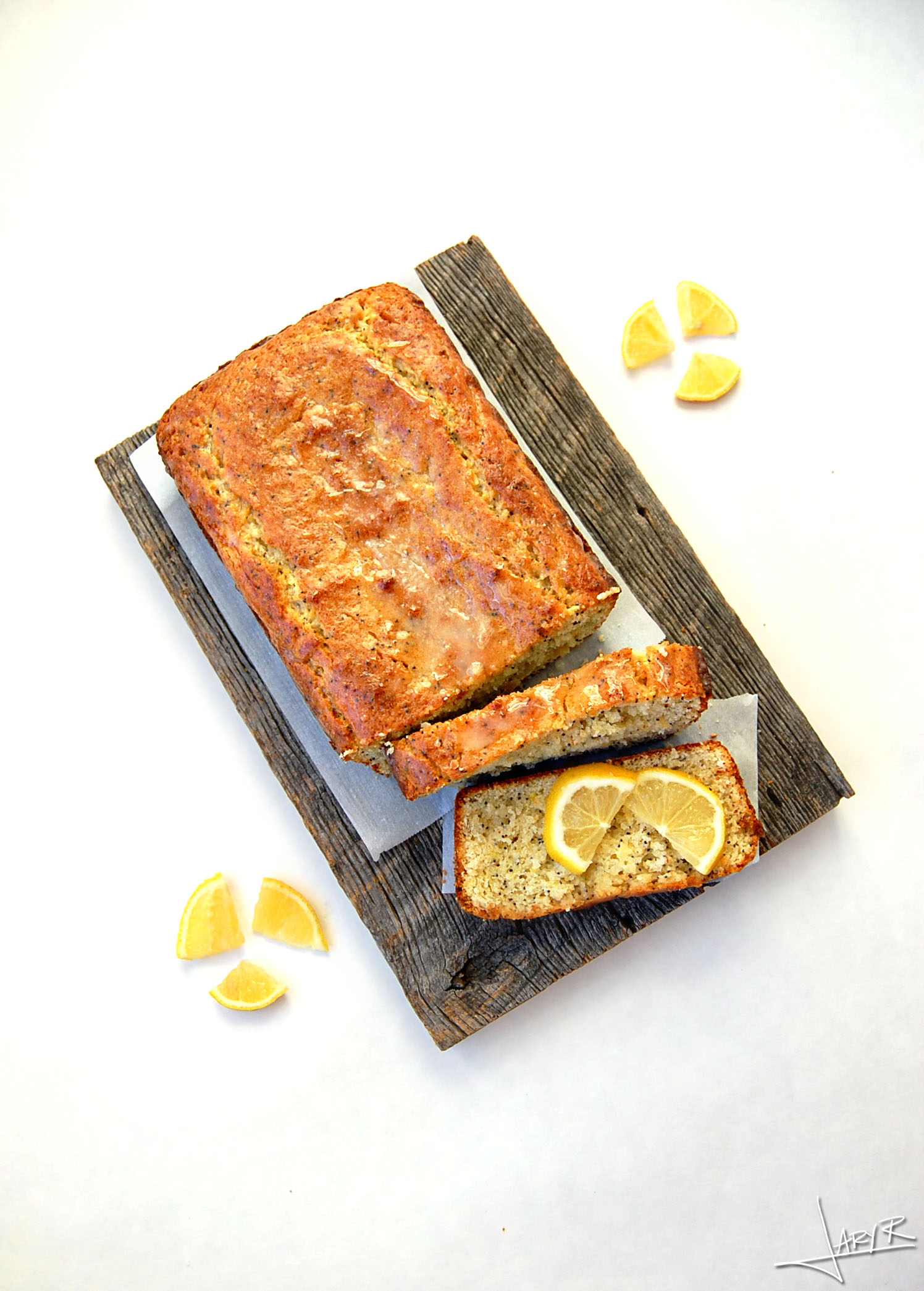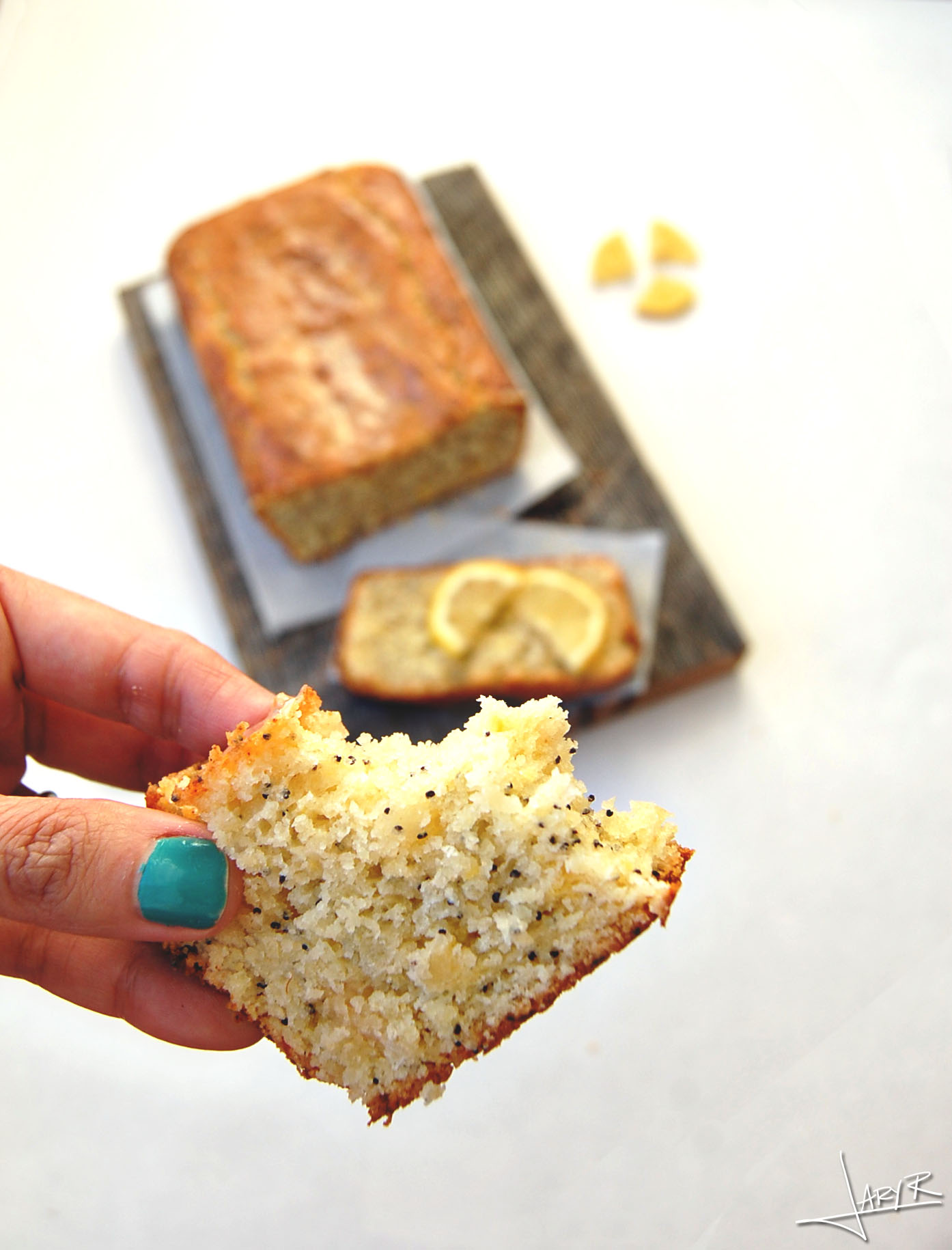 ---
Daily Inspiration – Greek Spinach Pie
Tuesday, February 24th, 2015
I was in the mood for a savory late breakfast and this Greek Spinach Pie was the best thing I could've made. I mean, nothing can go wrong when using feta and cottage cheese. I've never worked with phyllo dough before, I was surprised at how easy it was. I ended up getting inspired by this recipe but totally skipped the freezing step, plus used fresh spinach instead HA! Sometimes you just gotta improvise. My greek spinach pie turned out delicious and I cannot wait to try out some more recipes using phyllo. Have you used phyllo dough before? What other savory pies do you recommend? Bon appetit!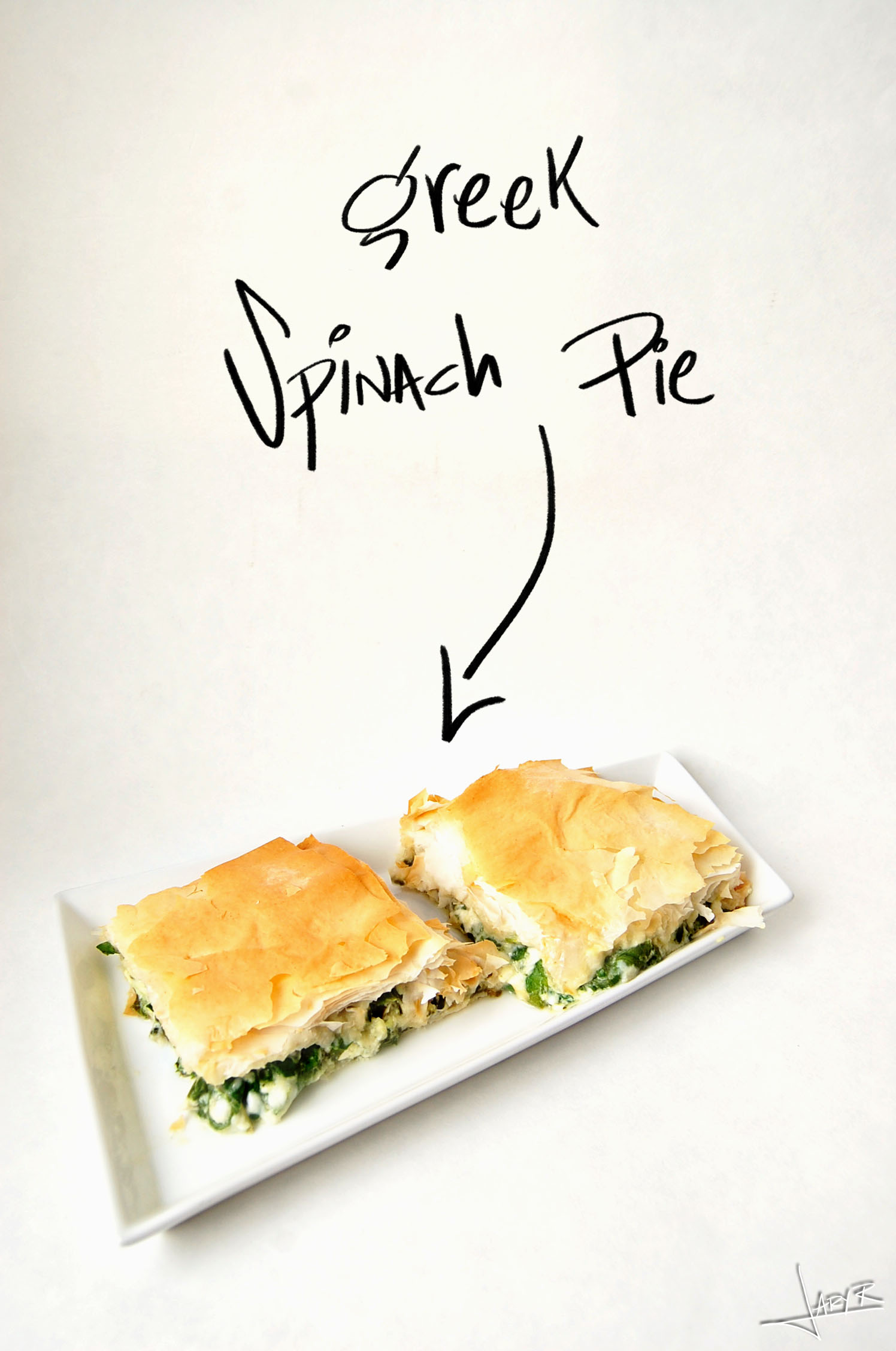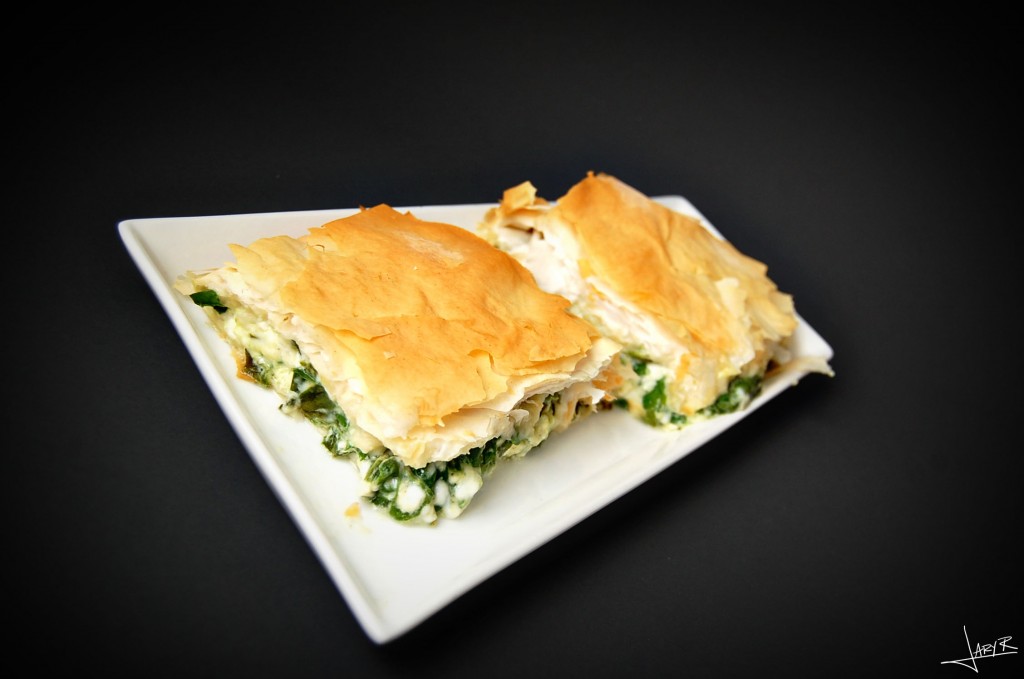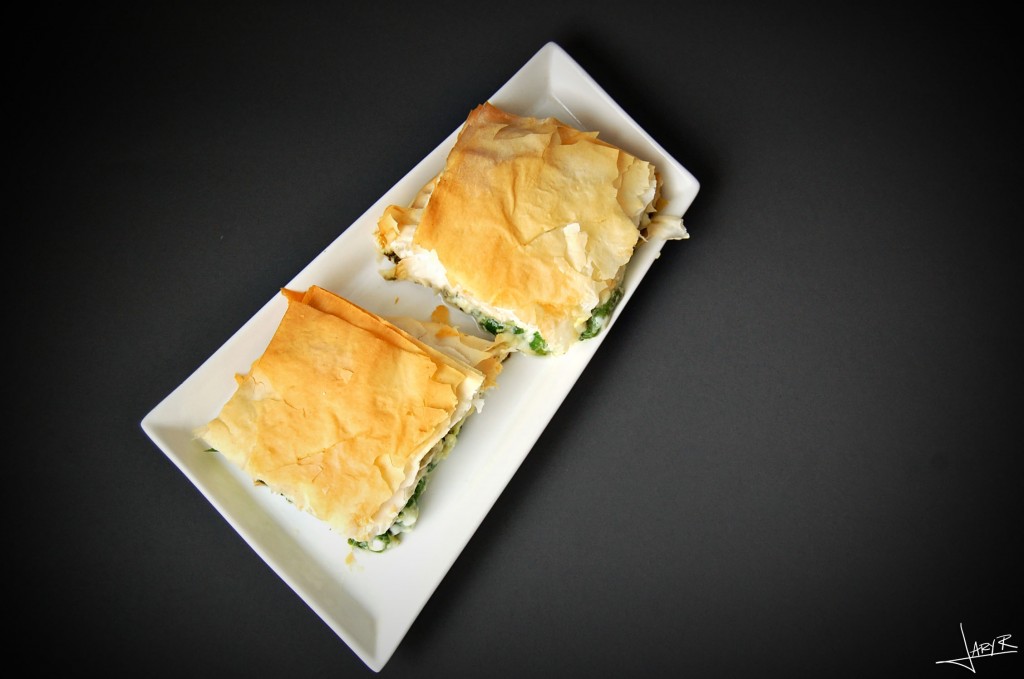 ---
Daily Inspiration – Kacey Musgraves
Friday, February 20th, 2015
Our very first concert in our new city (on one of the coldest nights this winter) was none other than Kacey Musgraves at the Orpheum. The venue was incredible. We've walked by it so many times, we were both pretty impressed on how big it was once inside. As we were waiting for the show to start, for a second I felt like we were back in L.A at the Wiltern HA! John & Jacob kicked off the night and from the minute they started playing I was hooked! Being an opener really means you gotta get the crowd pumped and excited for whoever is coming next, these guys did way more than that! They simply killed it. They played a trumpet in the middle of one of their songs and the crowd went nuts, me included! HA! I got to meet them after the show and they were the coolest. They told me they are headed to Stage Coach, I can totally see them blowin' up soon. Looking forward to seeing them live again. When Kacey took the stage the crowd was more than ready. I was told by one of my good friends that she was gonna be great live and to be honest she was more than great. She was just awesome! She sounded incredible, her band was on point, plus they did a ton of awesome covers. From Dolly Parton to TLC to Bob Marley. I mean, she totally rocked that stage. I am so happy we got a chance to see her live and had such a fun experience at our first concert in Madison… in one of the coldest nights of the year. Cannot wait to see her again sometime. She sung some of her new songs, all were amazing. I just cannot wait for her next album. What about you? Have you been to an awesome concert lately? What other venues do you recommend here in Madison? I just love a good show!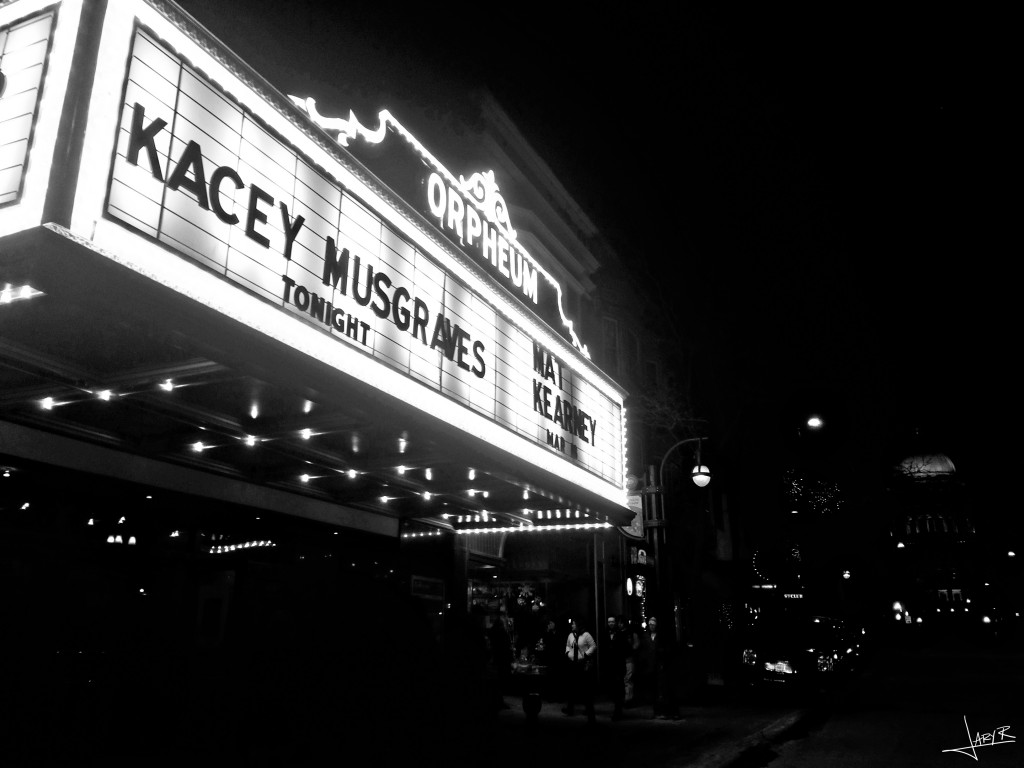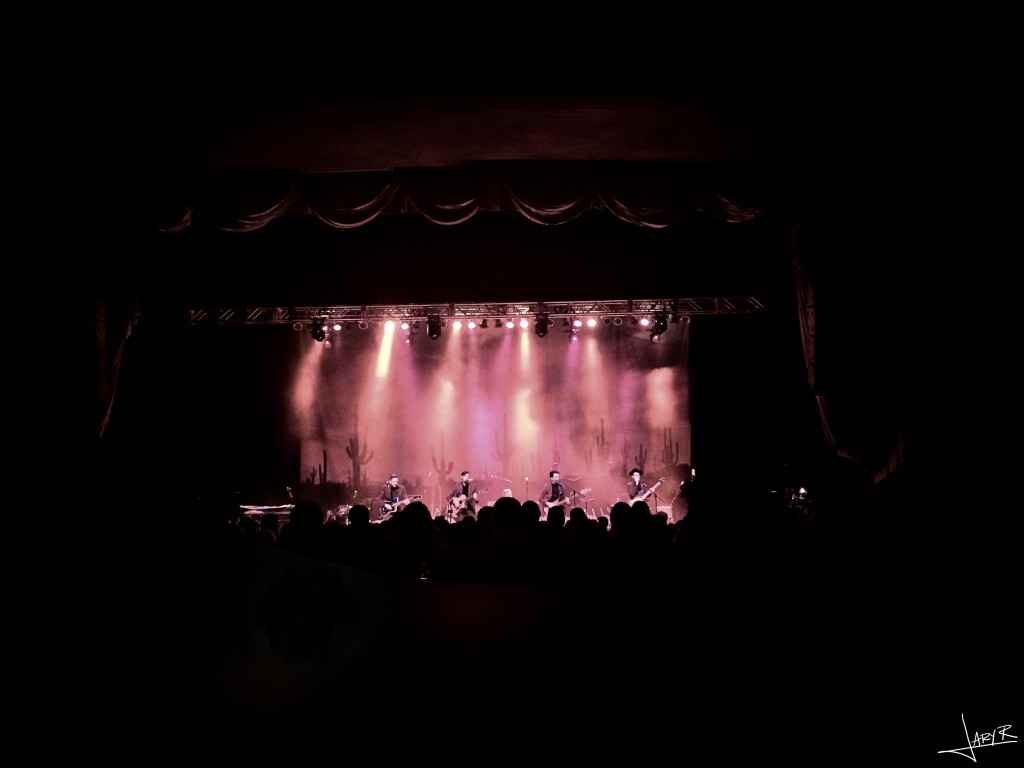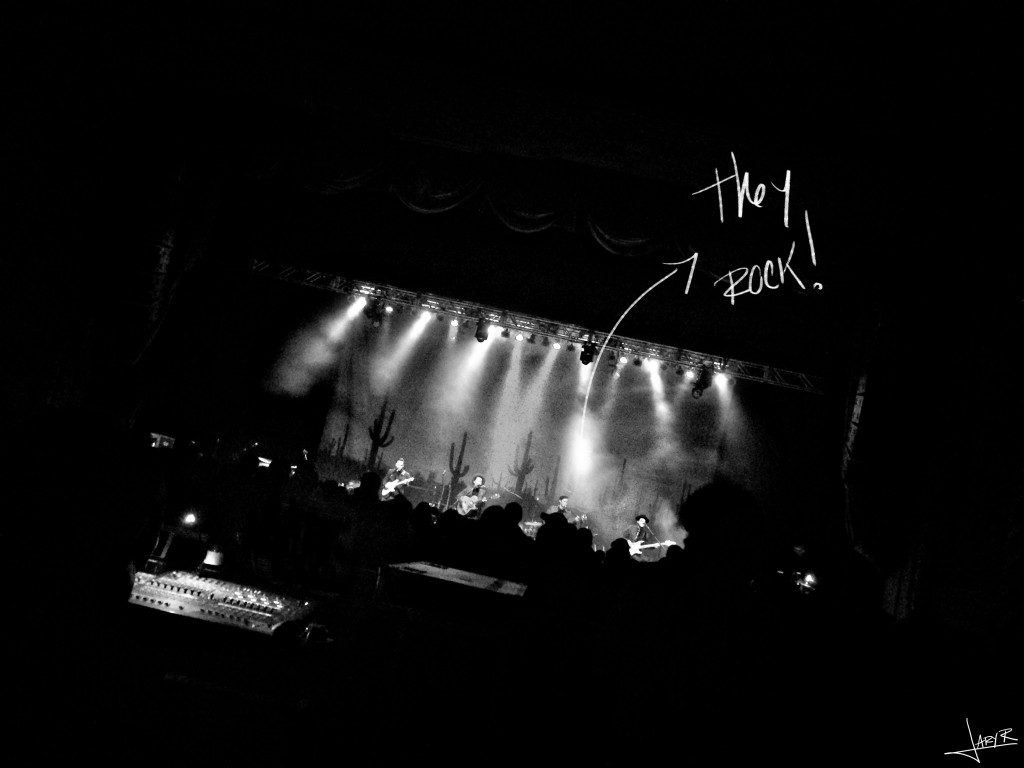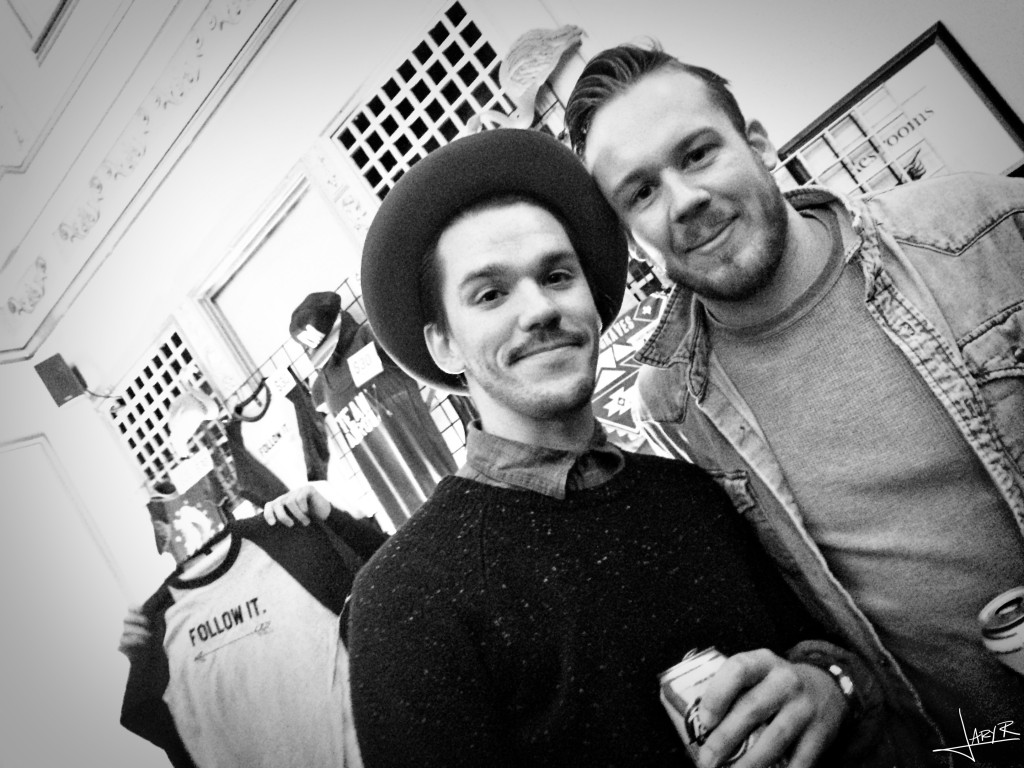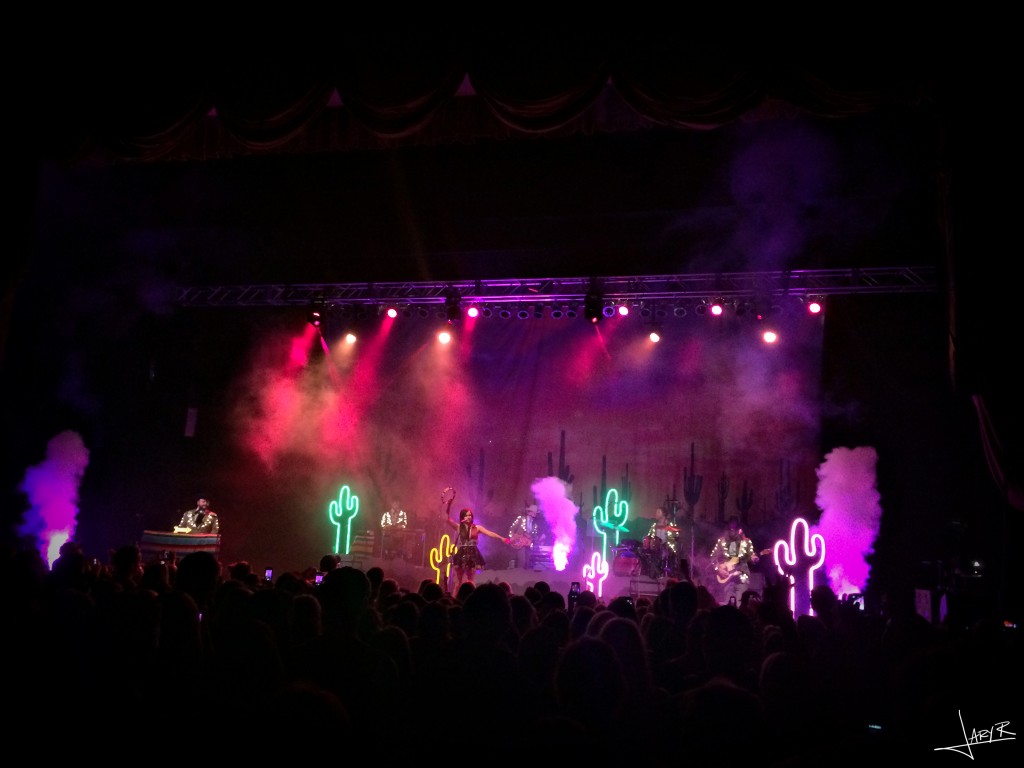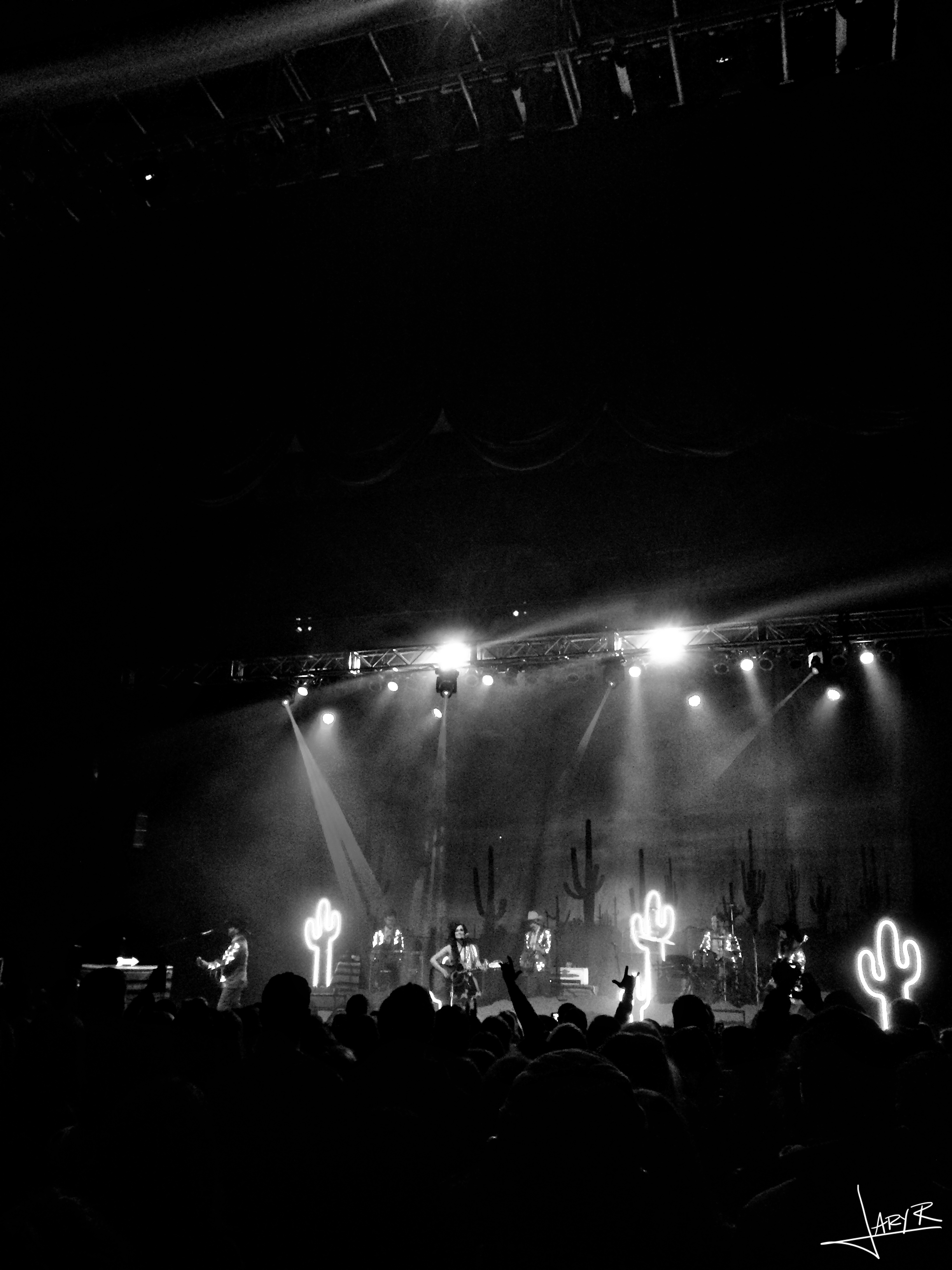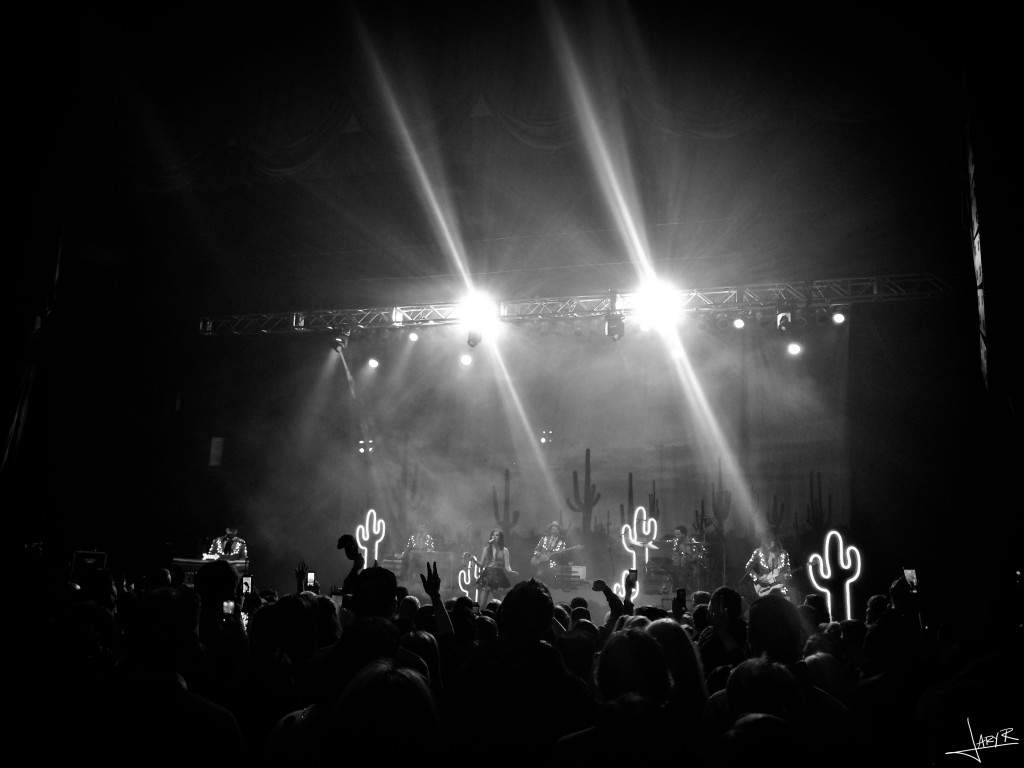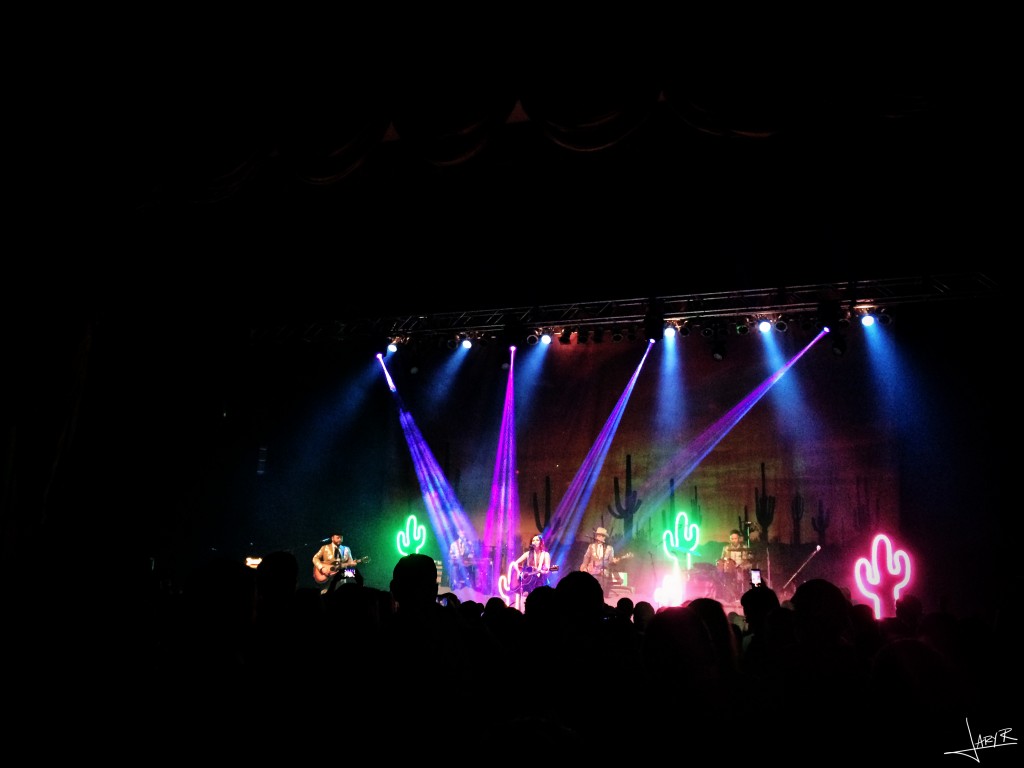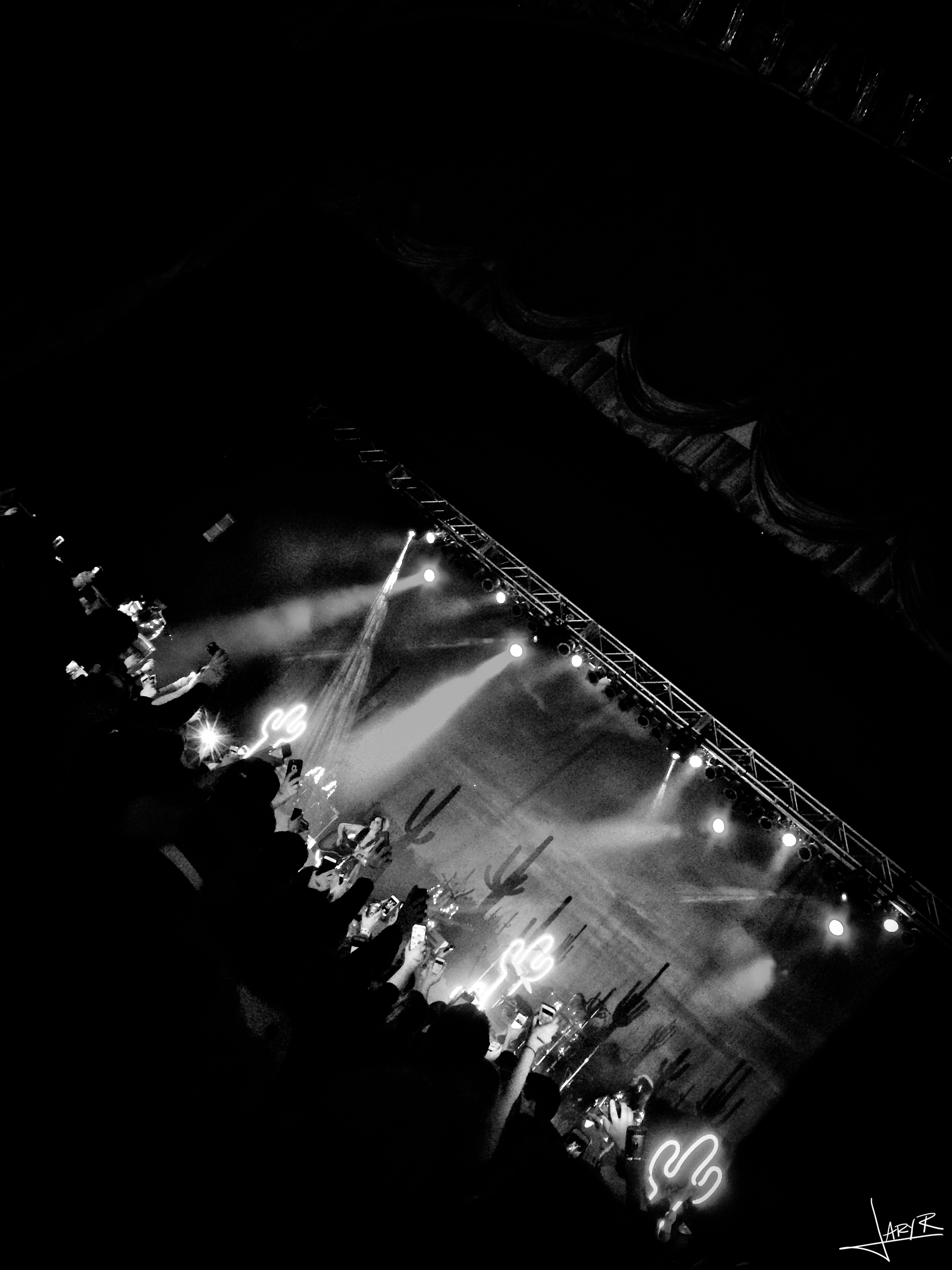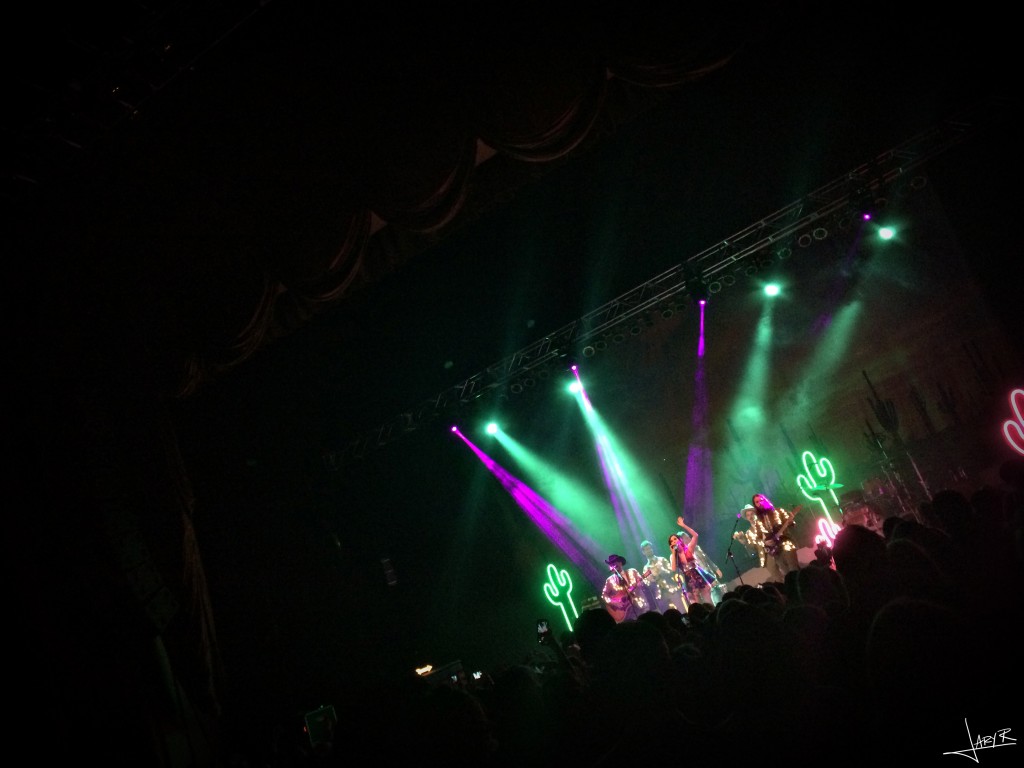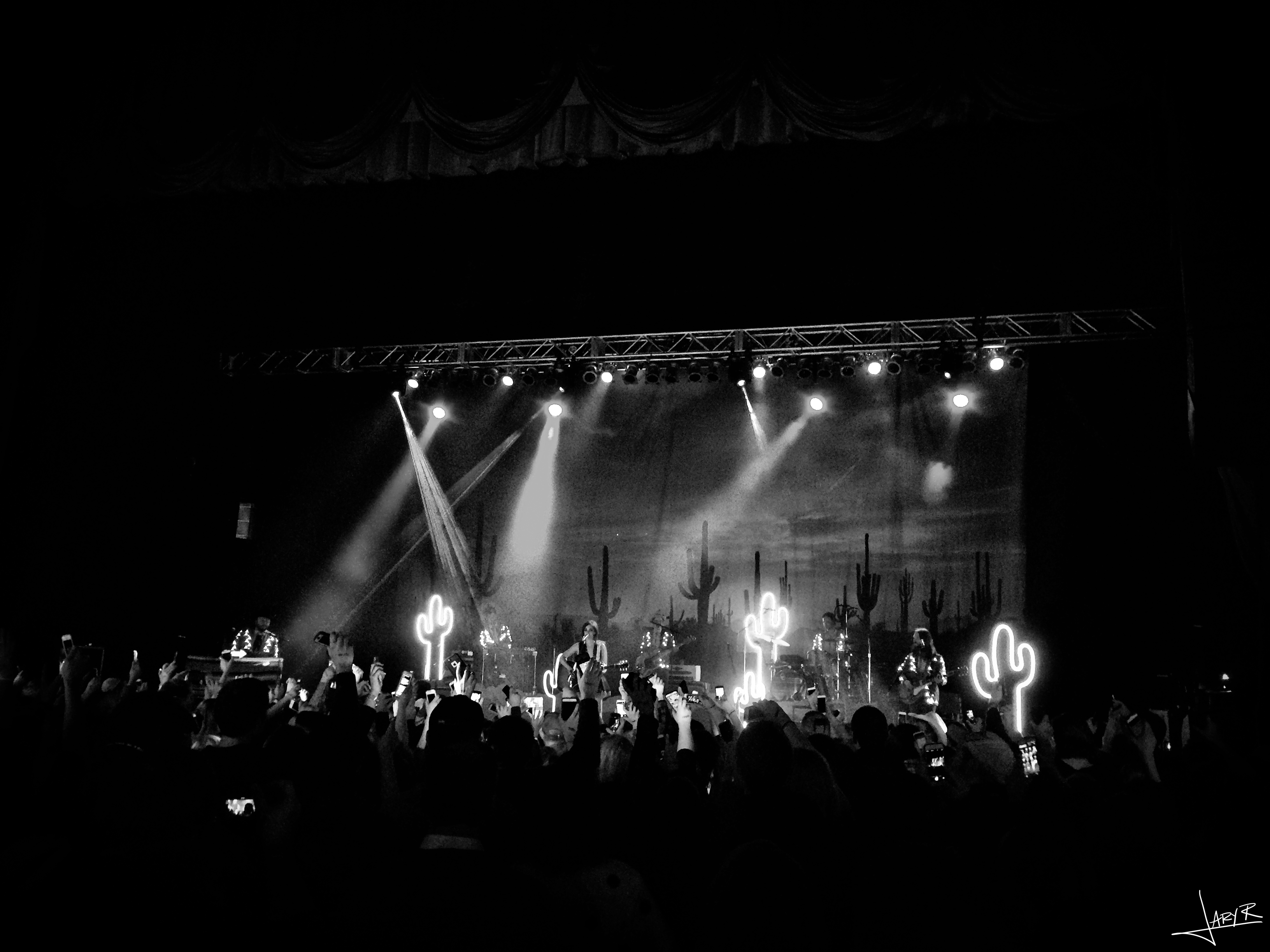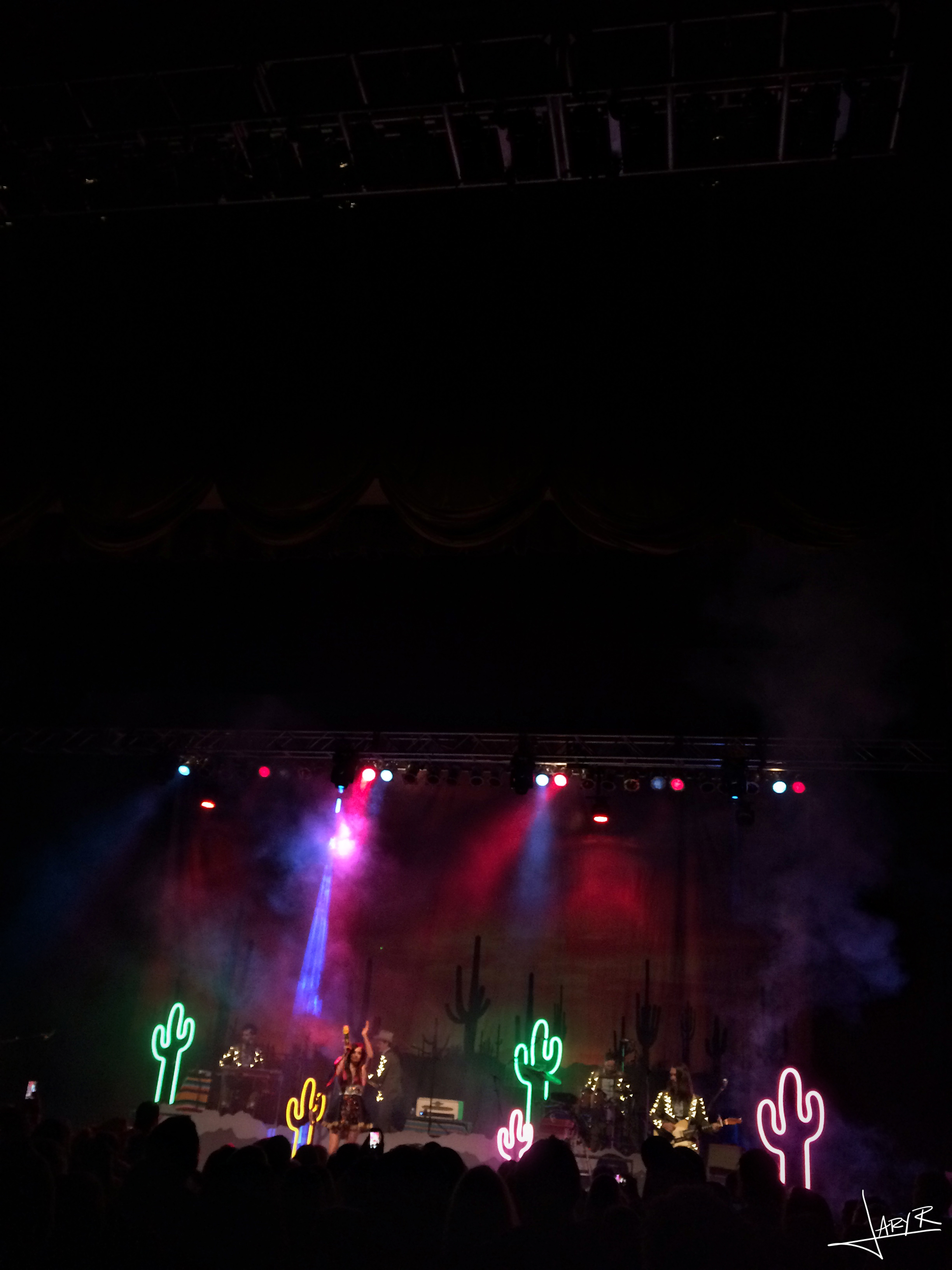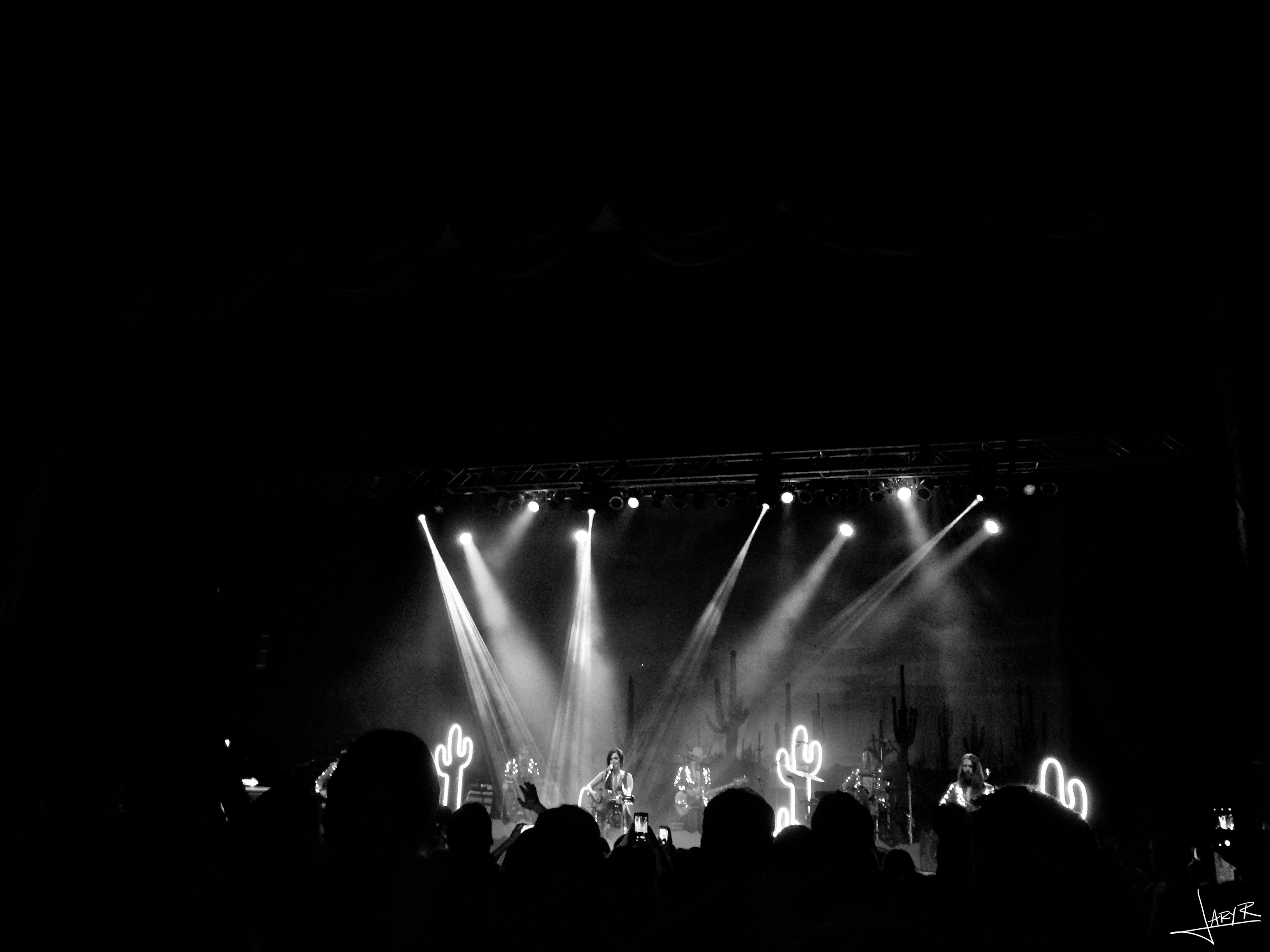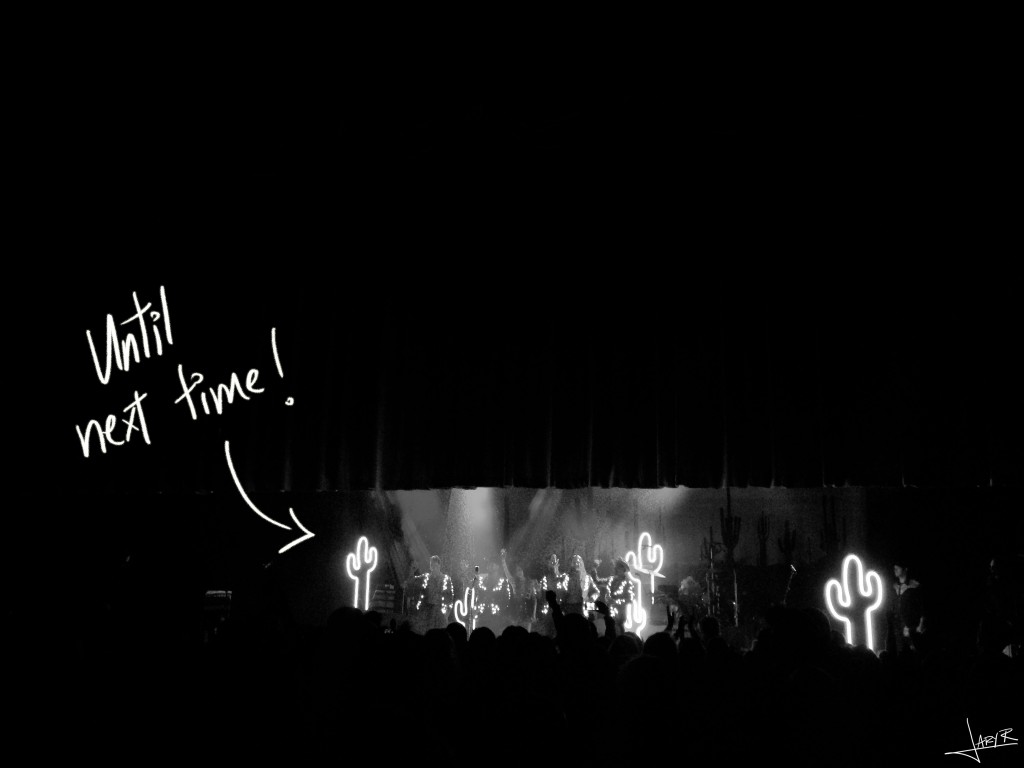 ---
Daily Inspiration – Watercolor Prints
Thursday, February 19th, 2015
I was playing on my tablet in Photoshop after editing some pictures. A few minutes later these babies were born. I decided to print them out and had new art for the house within minutes. Some people have asked me what I use to write on my photos with and this is it! This Wacom Bamboo tablet has been my fave for years. It was a birthday gift from the mister a few years ago (best gift ever). I showed my watercolor prints to some friends, their reactions were nothing like I expected and after lots of talking they convinced to re-open my ETSY shop HA! Who would've thought? When I was editing these pictures, I realized one of the photos below features four DIYs I've done, isn't that crazy? (In case you are curious, these are the refinished dresser, secret jewelry box and the recycled cans) I guess I do live a DIY life HA! Oh, as always my furry assistant was my by side supervising during the shoot. He always has to be involved somehow. These watercolor prints, plus a few more are available in my Etsy shop for instant download. Say what? How awesome is that? This way you can print them out and hang them as you please! Love being able to share these with you guys. So what do you think?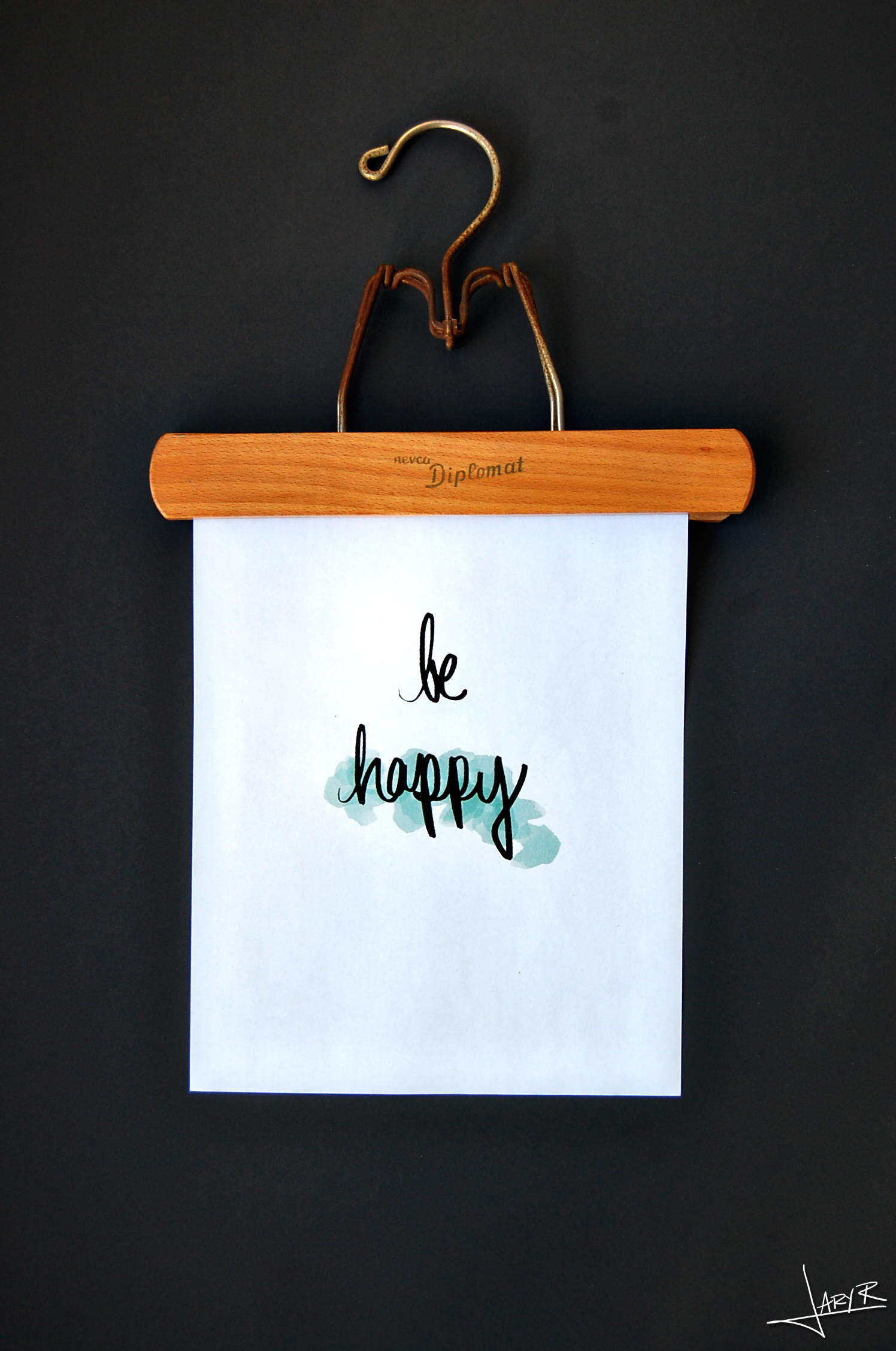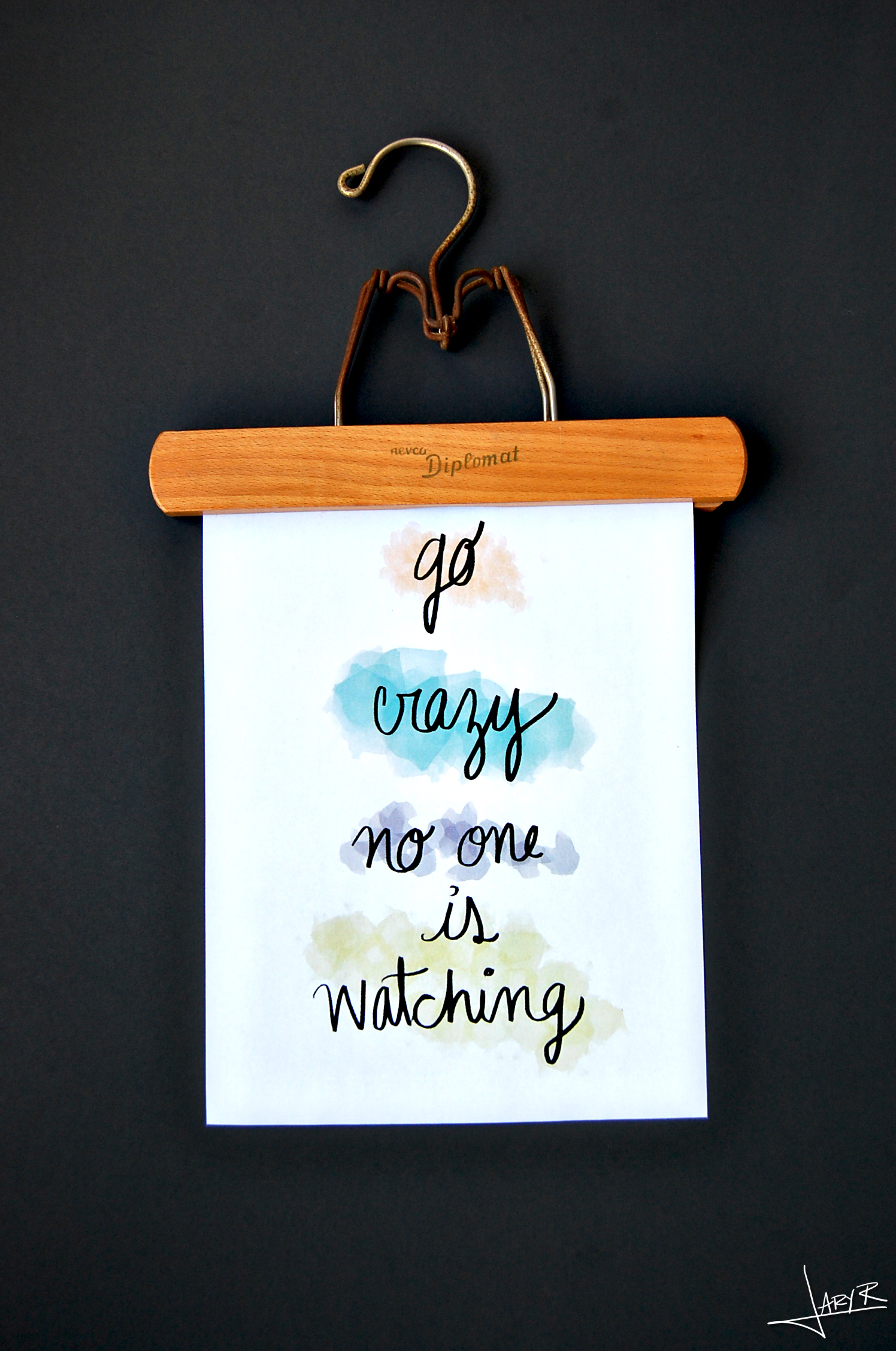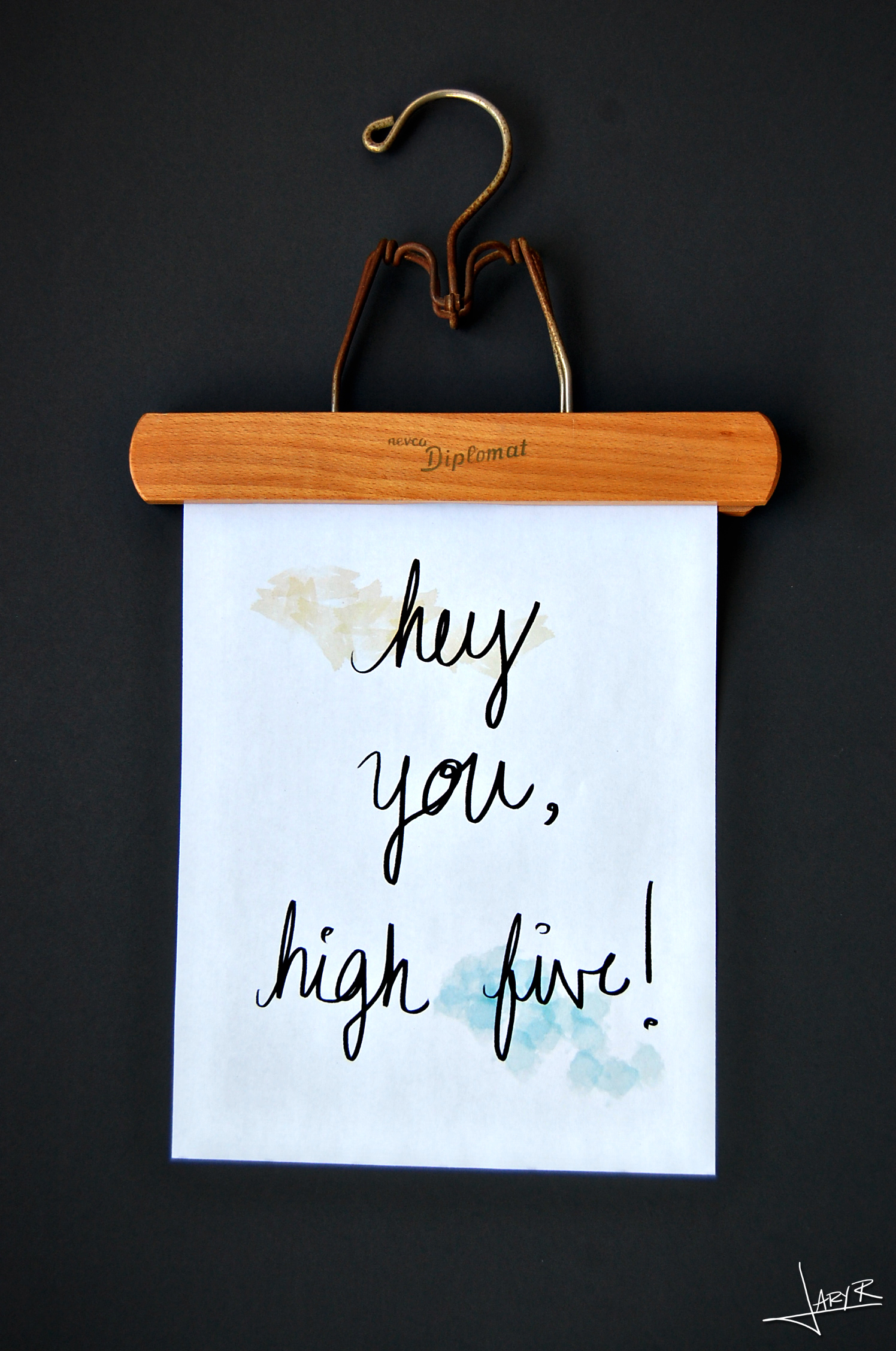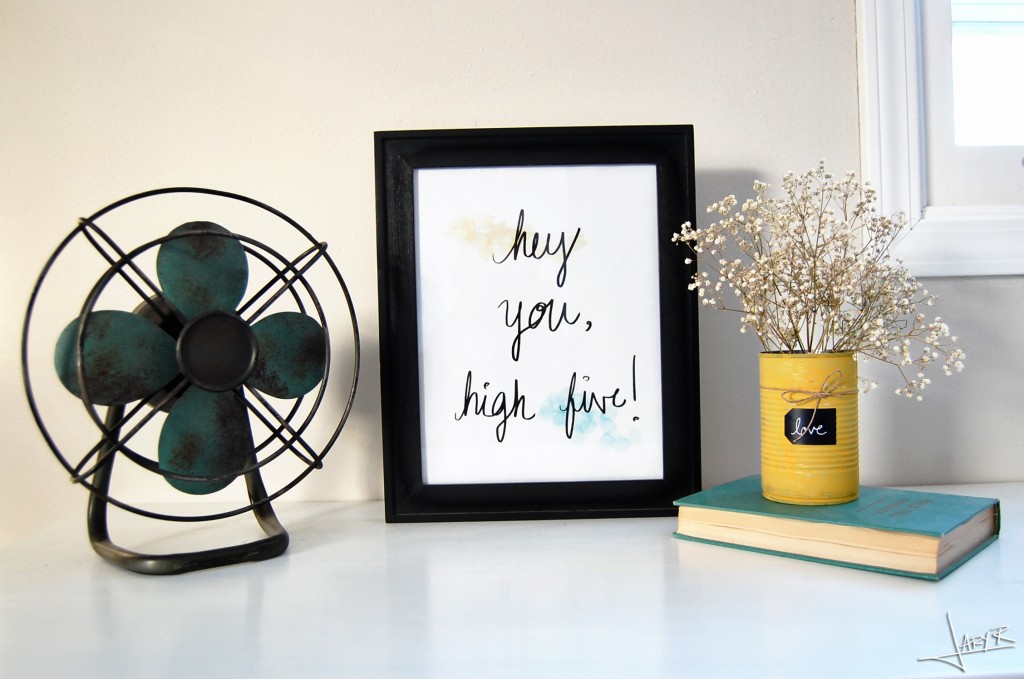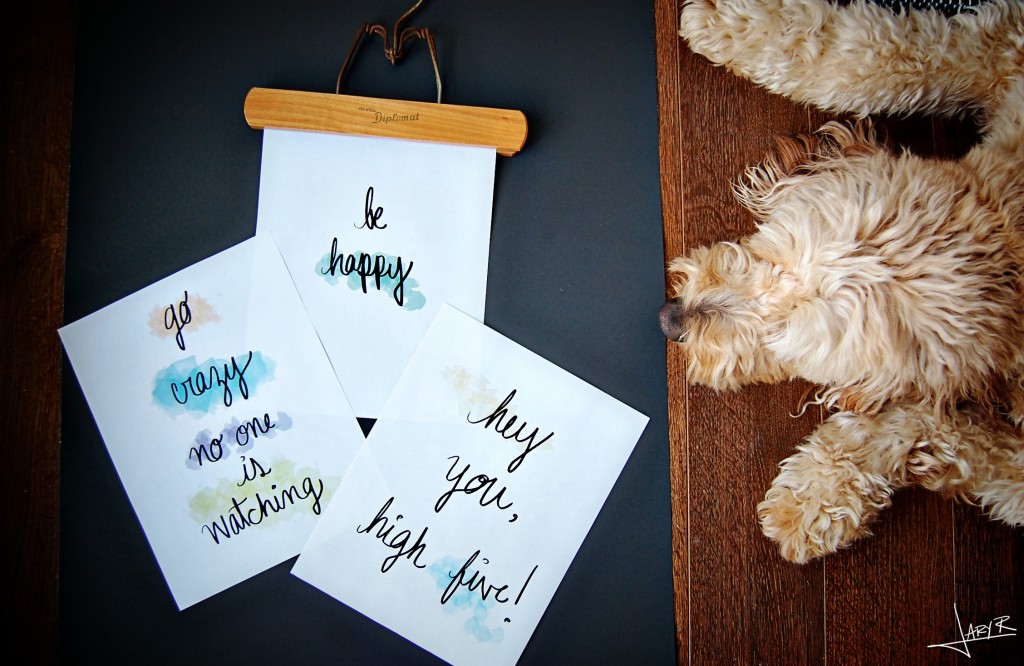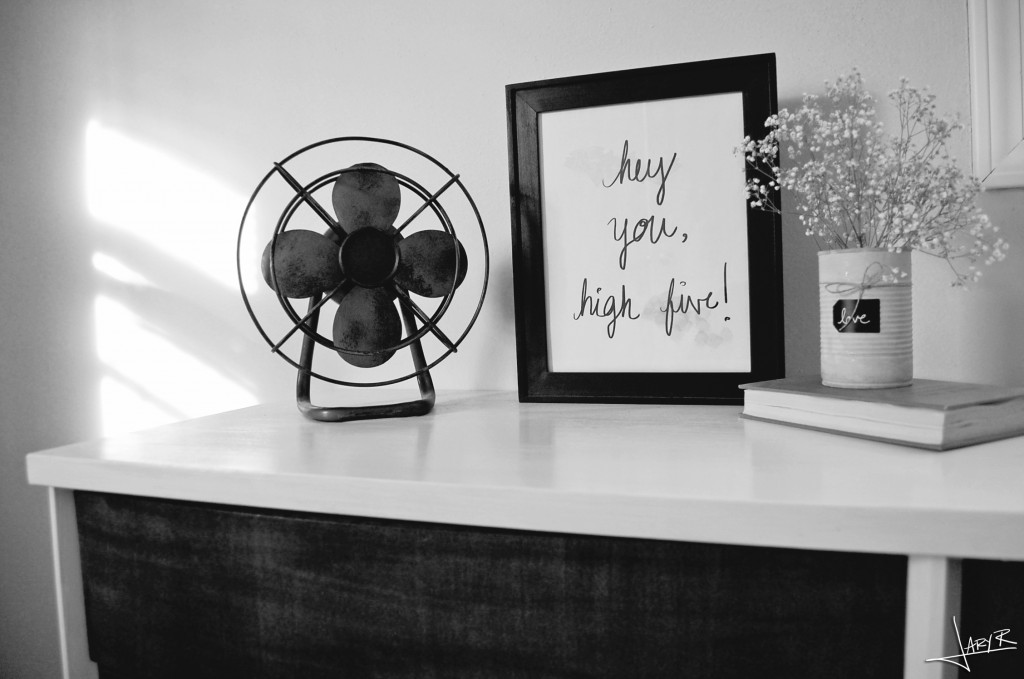 ---