Daily Inspiration – Washi Tape Envelopes!
Thursday, April 30th, 2015
Ever since moving to the Midwest I've been sending a ton of snail mail. I love sending it as much as receiving it. That feeling of getting a card in the mail really never gets old to me. One thing I truly enjoy (as much as wrapping presents) is decorating boring standard envelopes HA! I've been using washi tape for years now and before I knew it I created myself a little collection. Happy accident indeed. That's how these Washi tape envelopes were born. To learn how to make these head over to Tiny Prints blog, who I collaborated with on this fun project! Aren't these fun? See you at the other end loves!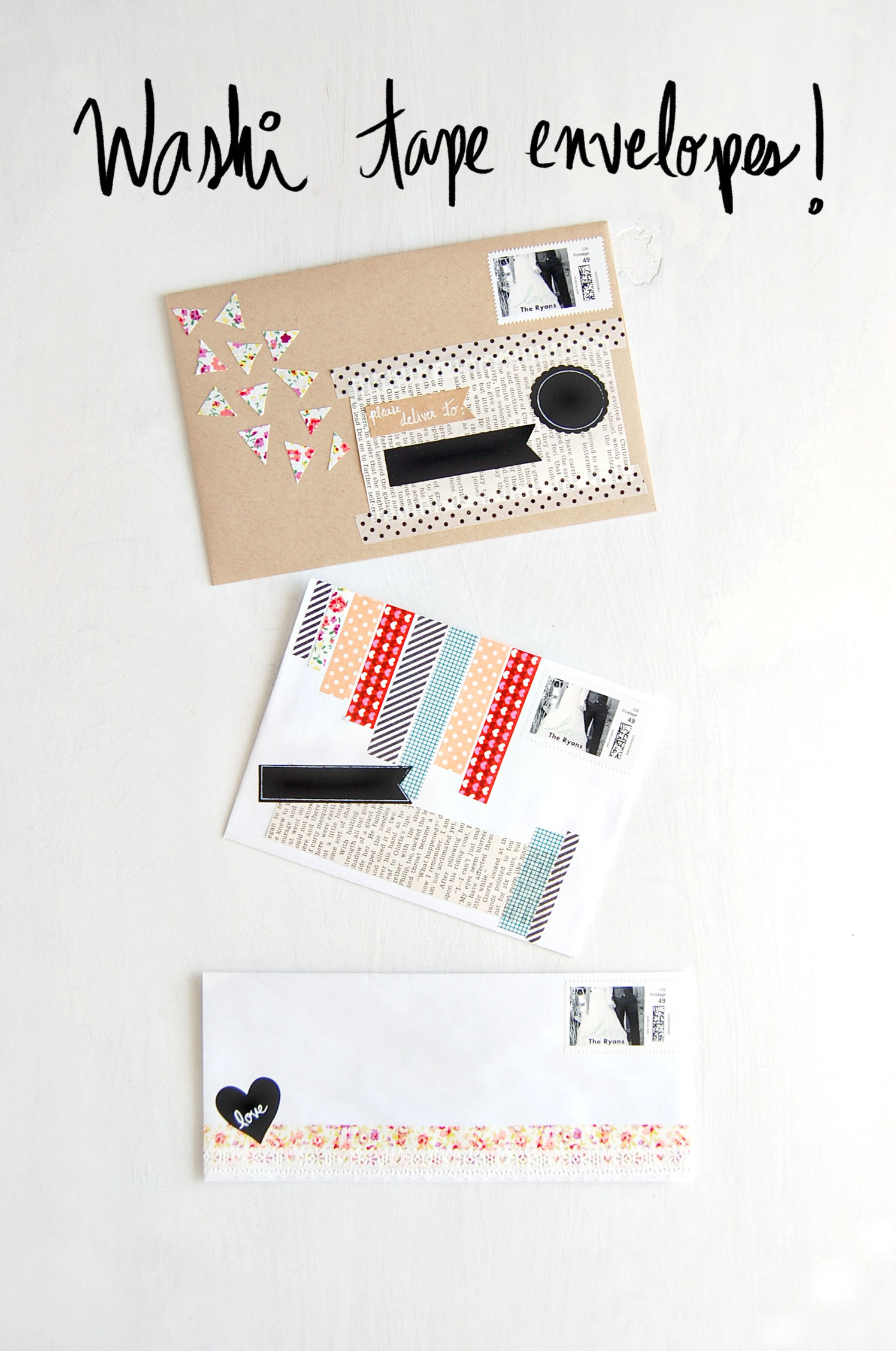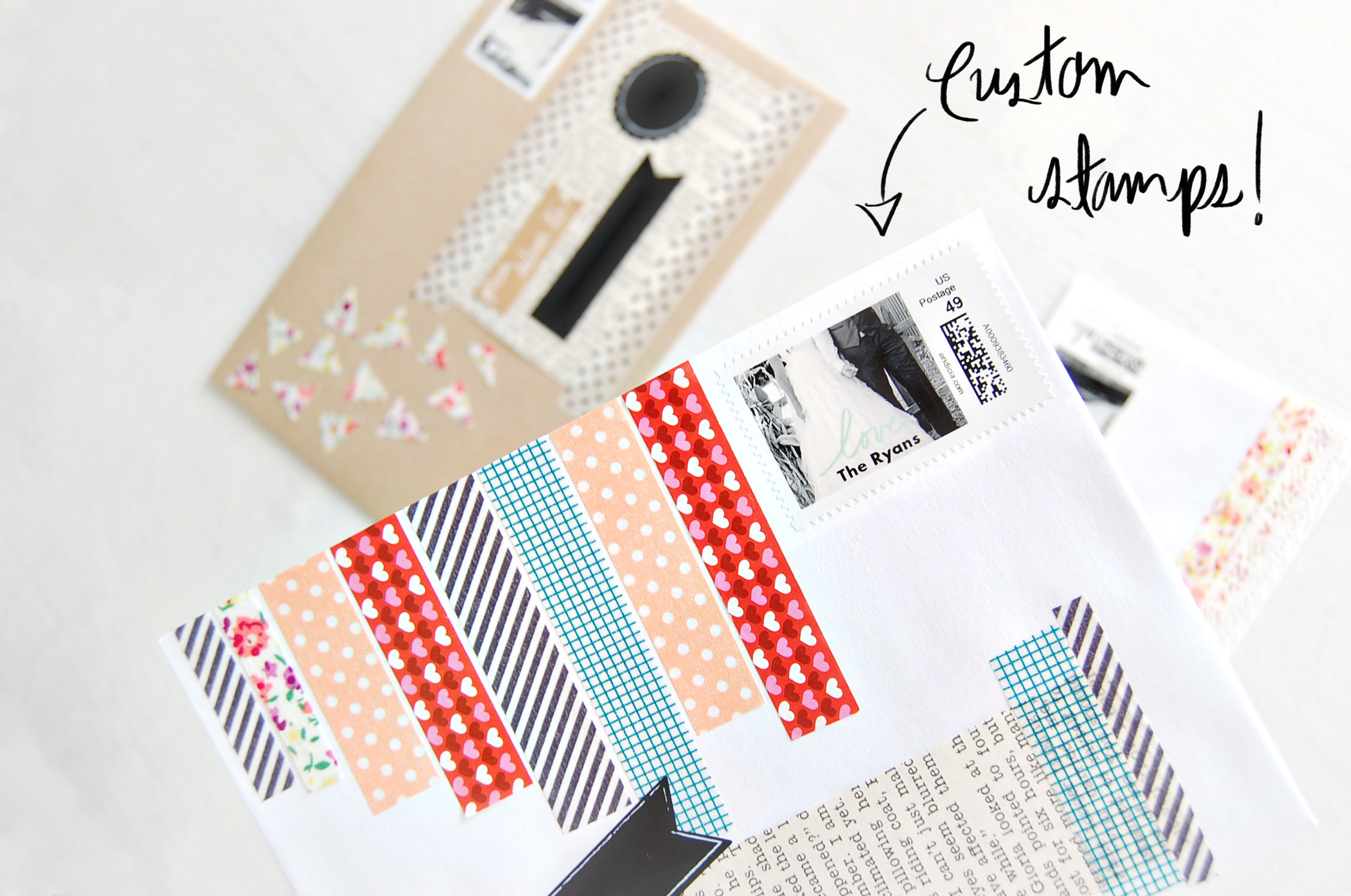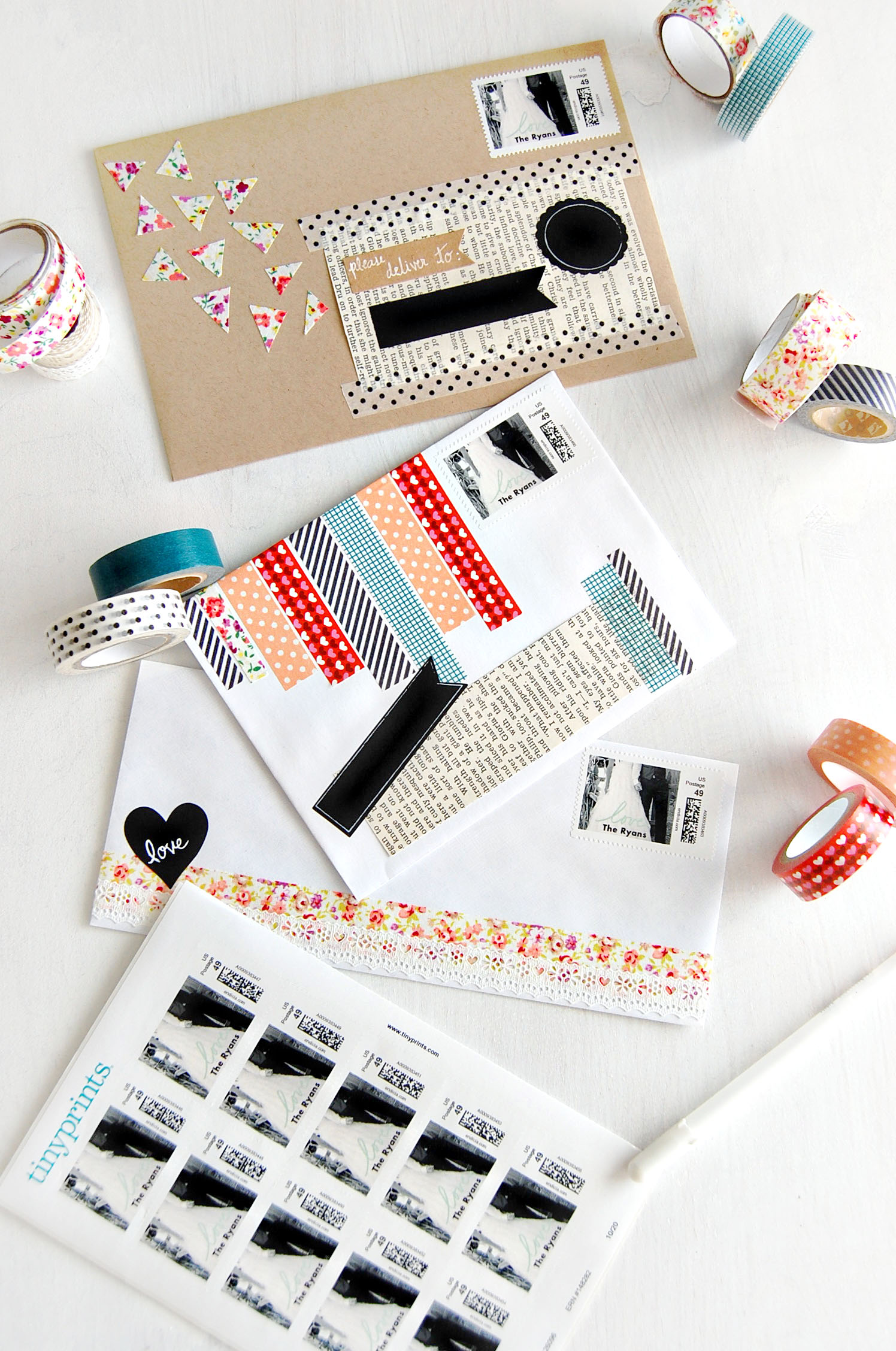 ---
Daily Inspiration – UW Arboretum
Wednesday, April 29th, 2015
One of the magical things of living in the Midwest is visiting places during different seasons and discovering how unique they truly are. My first time at the UW Arboretum as you might remember, I ran into some wild turkeys during my snow hike. I am happy to report that no wild turkeys were seen on this Spring visit HA! I only had one goal this time which was to see the beautiful Magnolia trees. This is the first time I've lived by these beauties so I've being photographing them any chance I get. They really are something else. Back in L.A, I always looked forward to seeing "purple snow" during these months. Wisconsin sure is making me realize the true beauty of Spring. If you have the chance, visit the UW Arboretum to witness this in person. You won't regret it. Have I said they're beautiful? HA! What's your favorite tree? Happy Spring loves!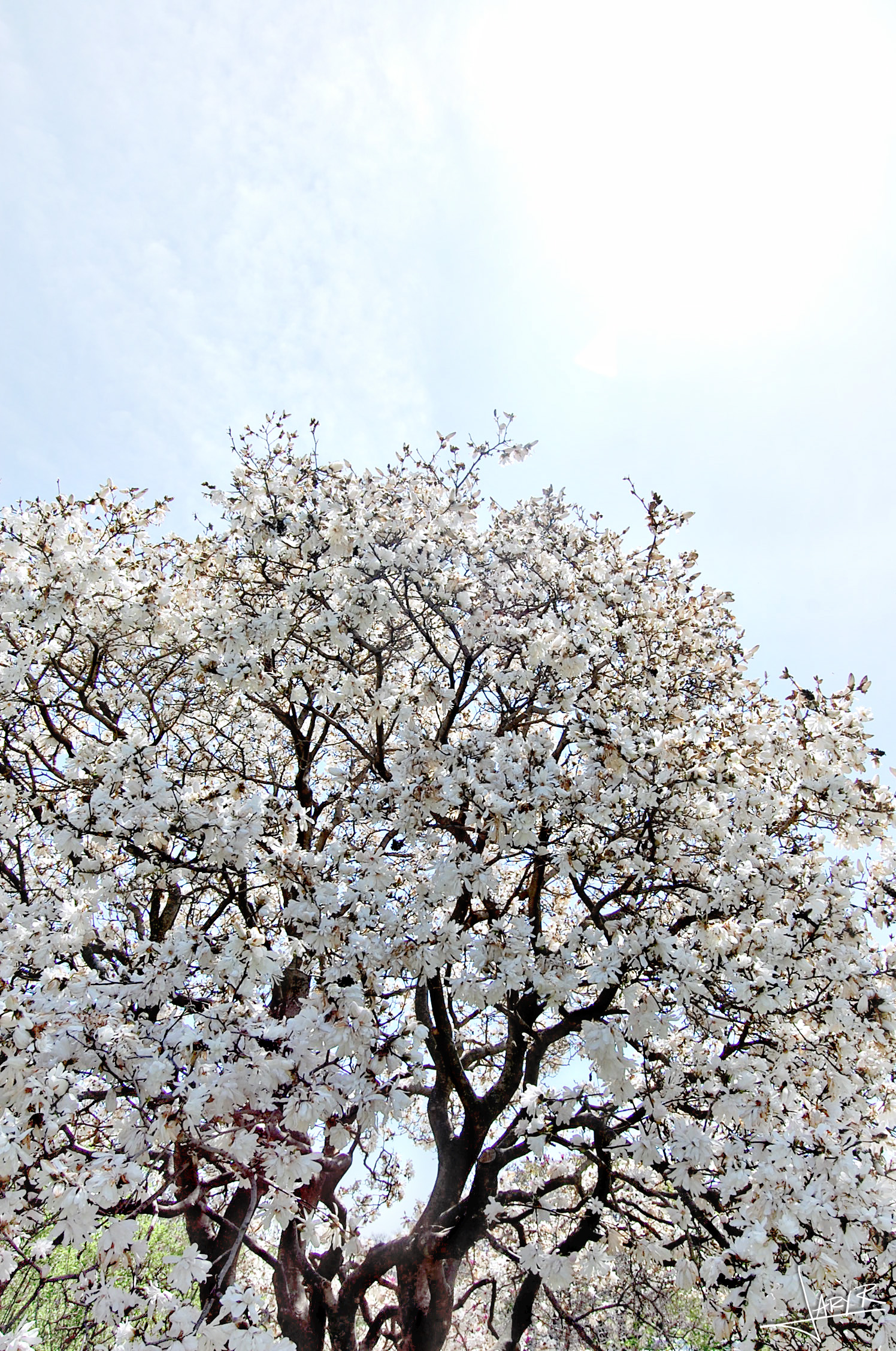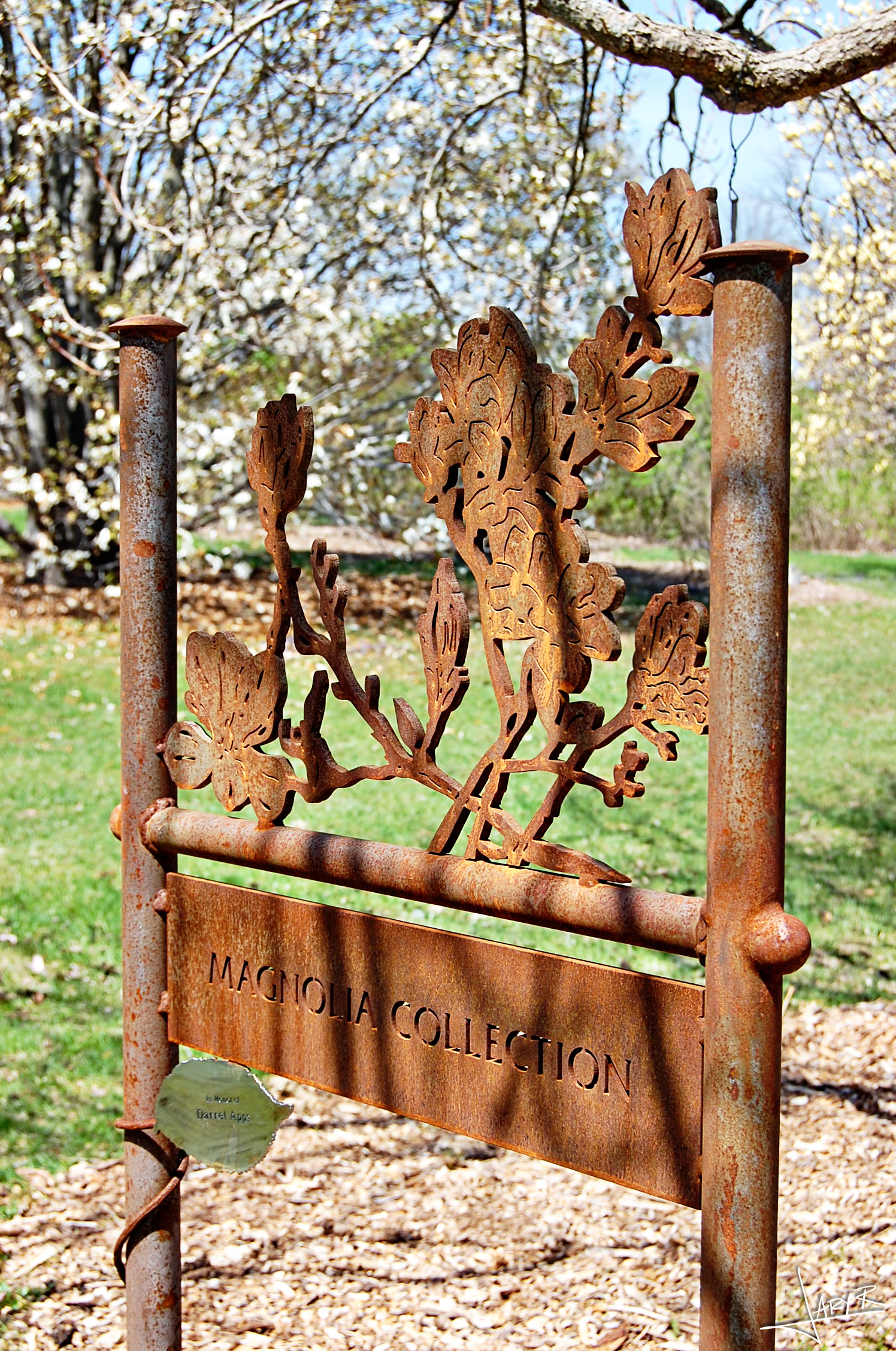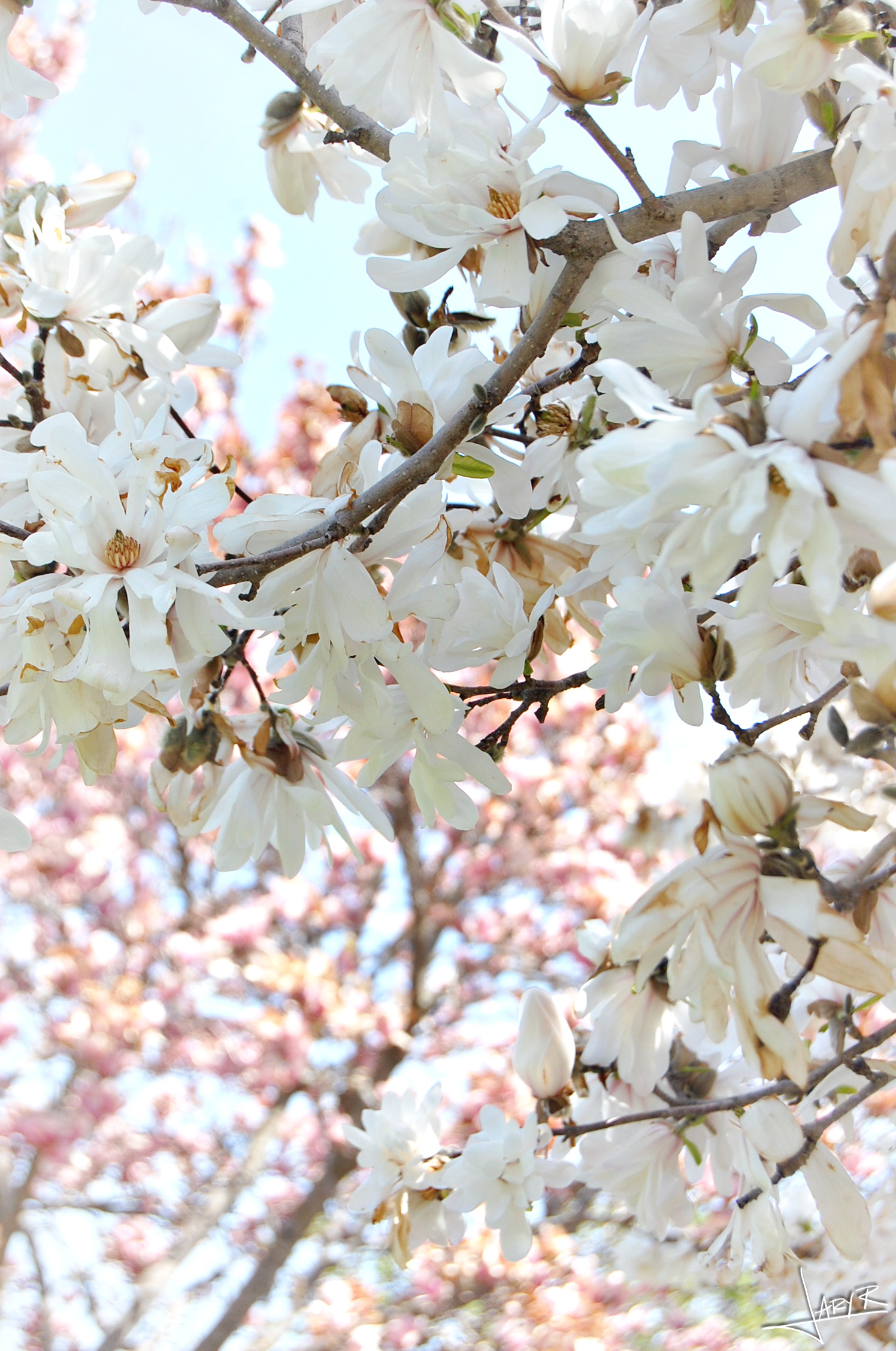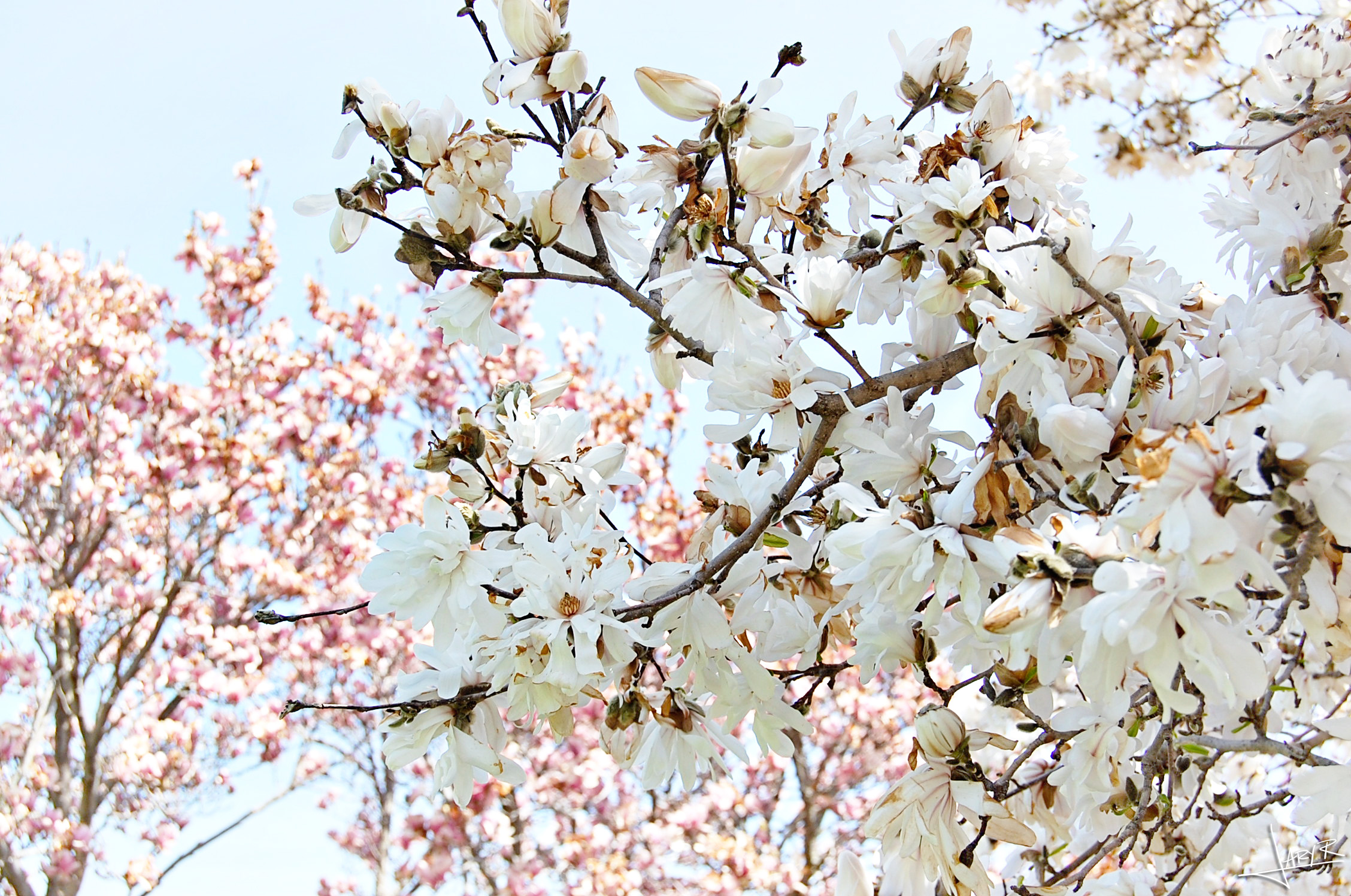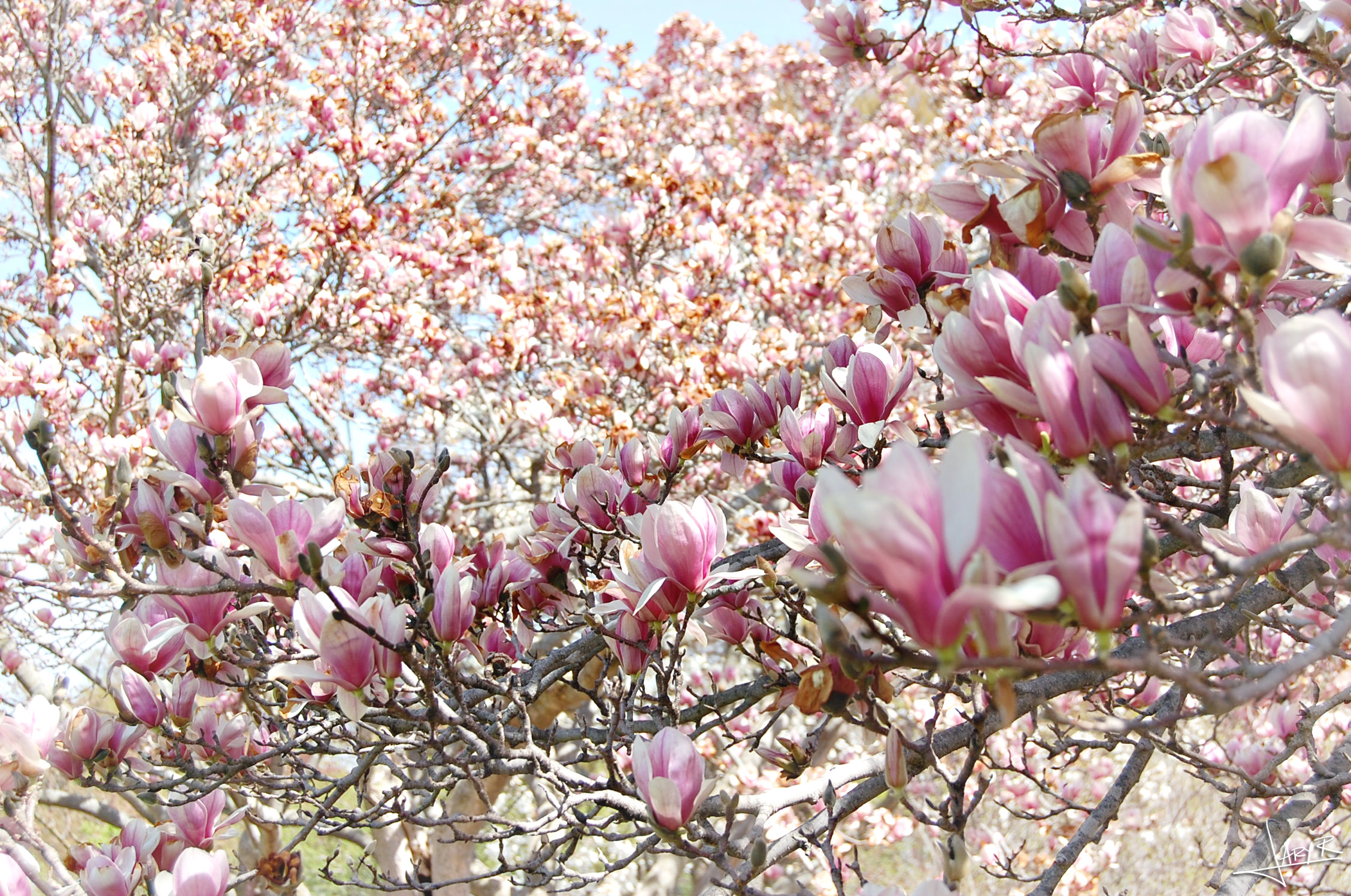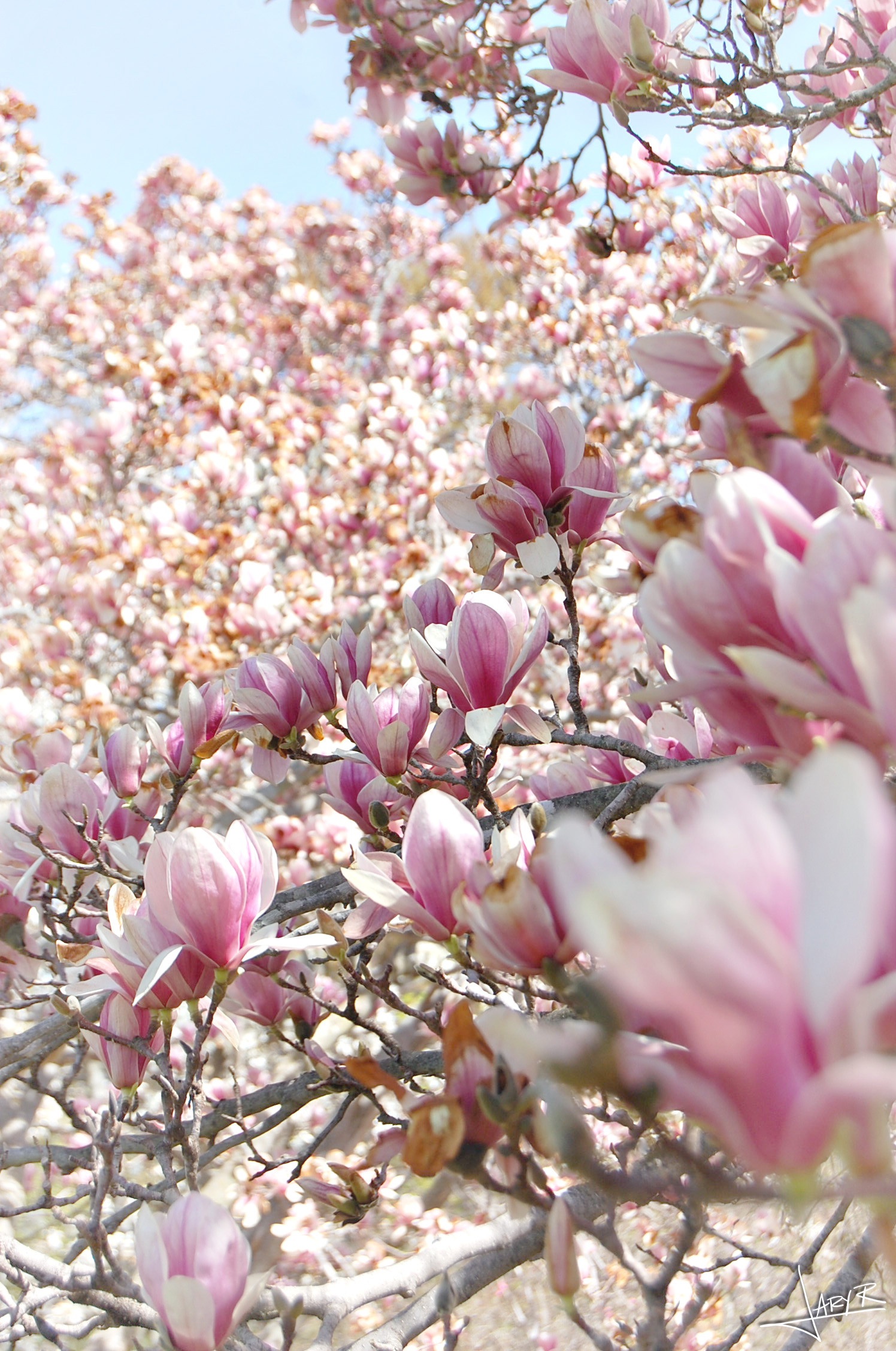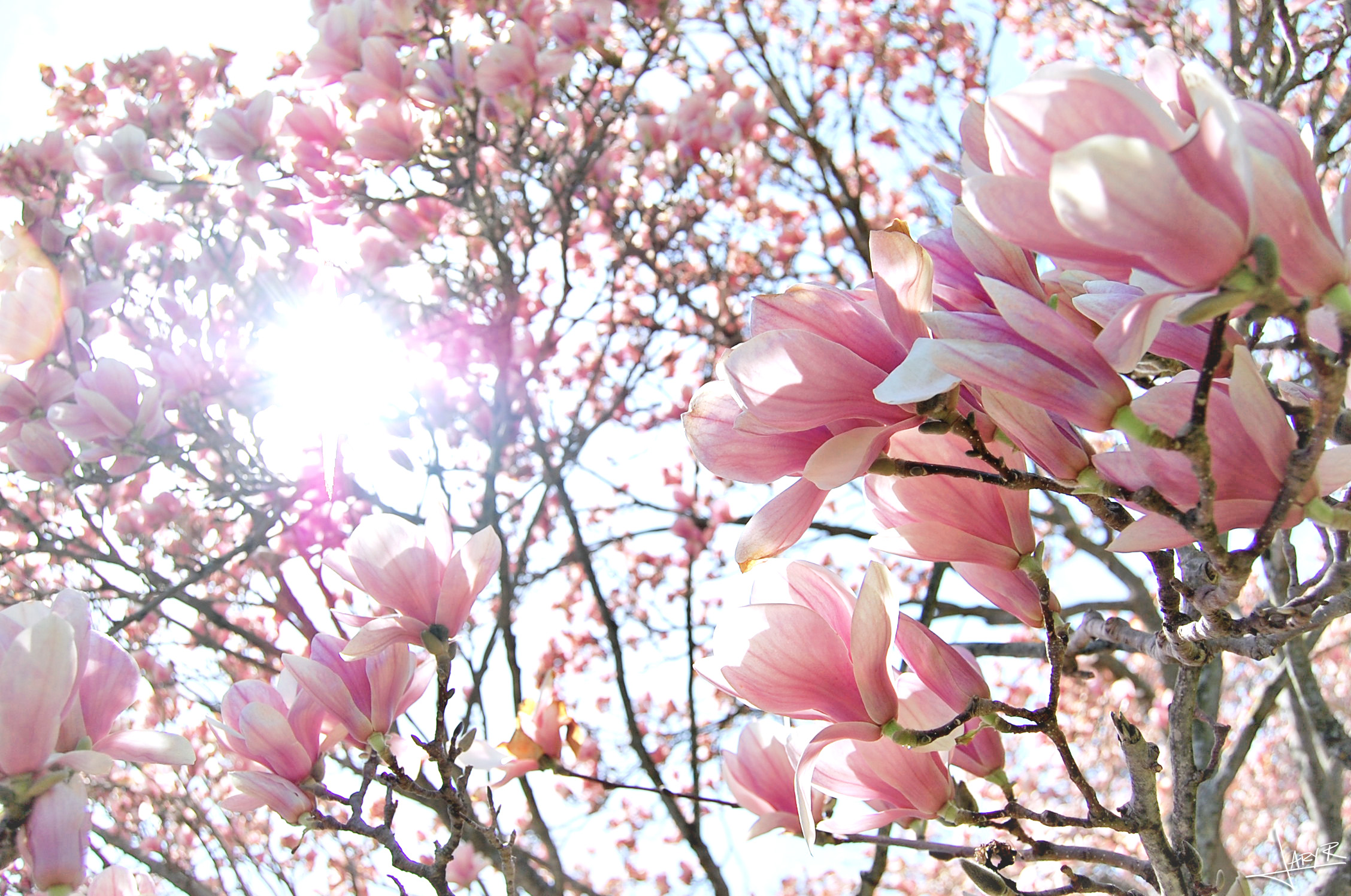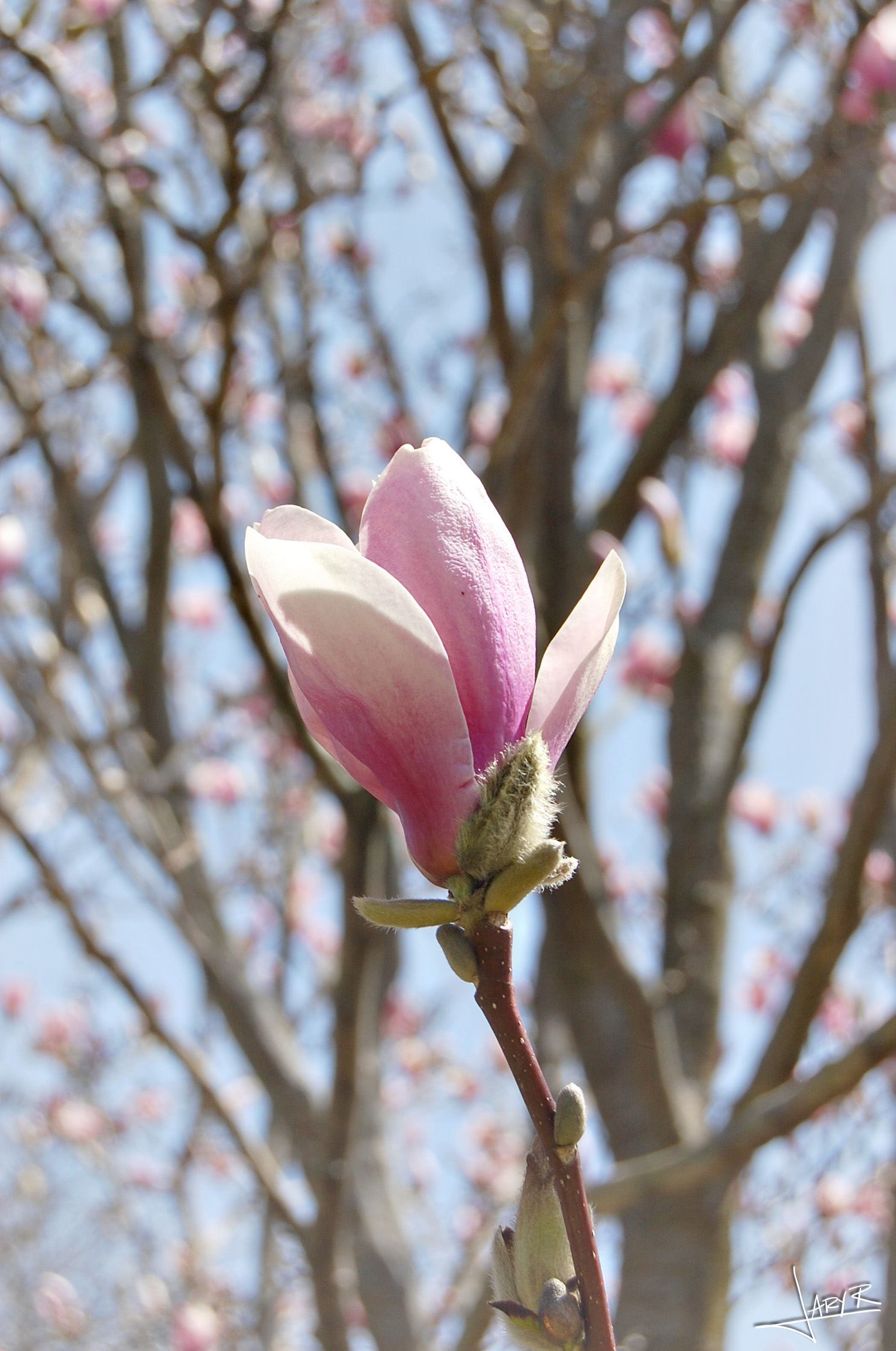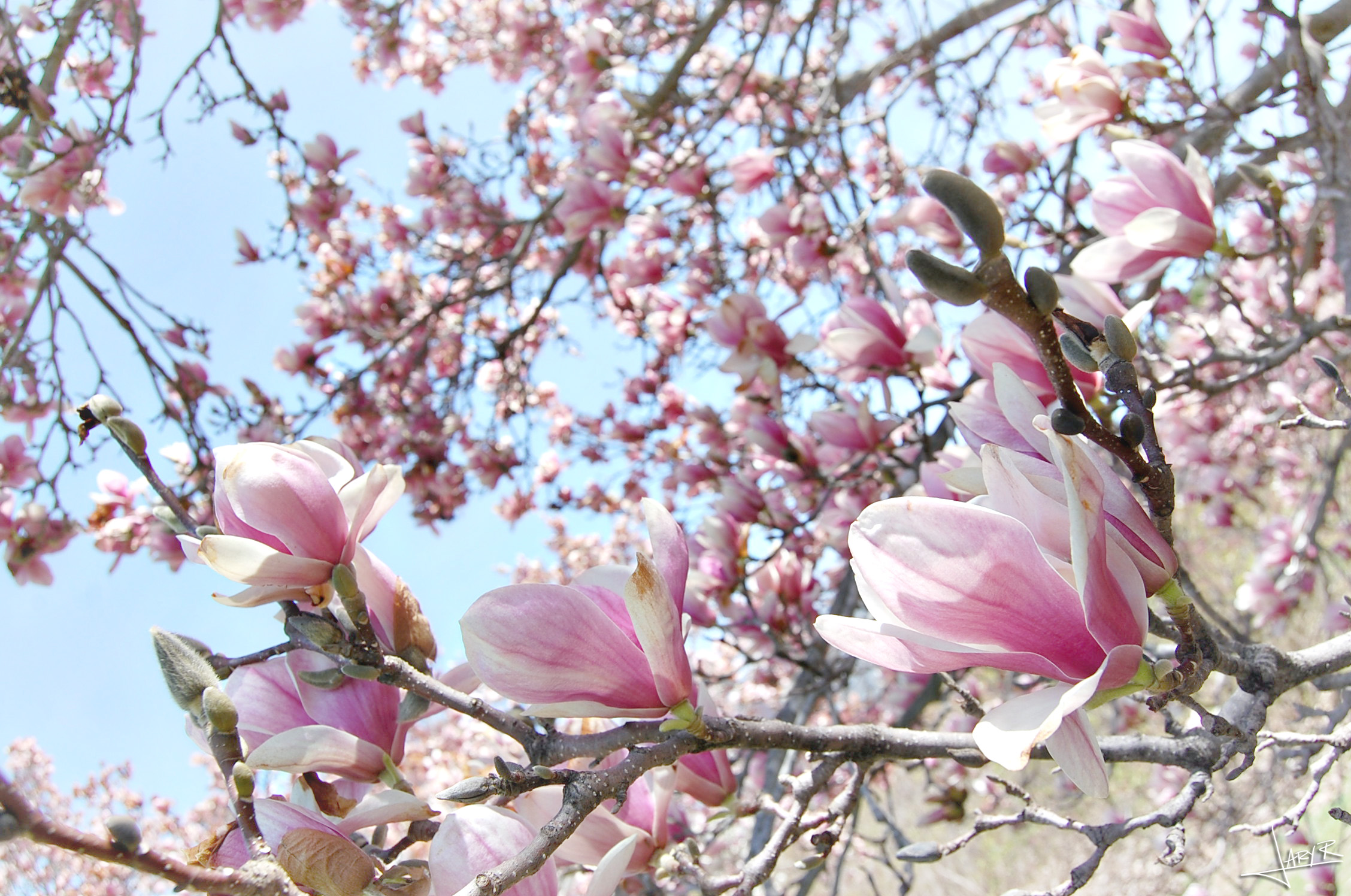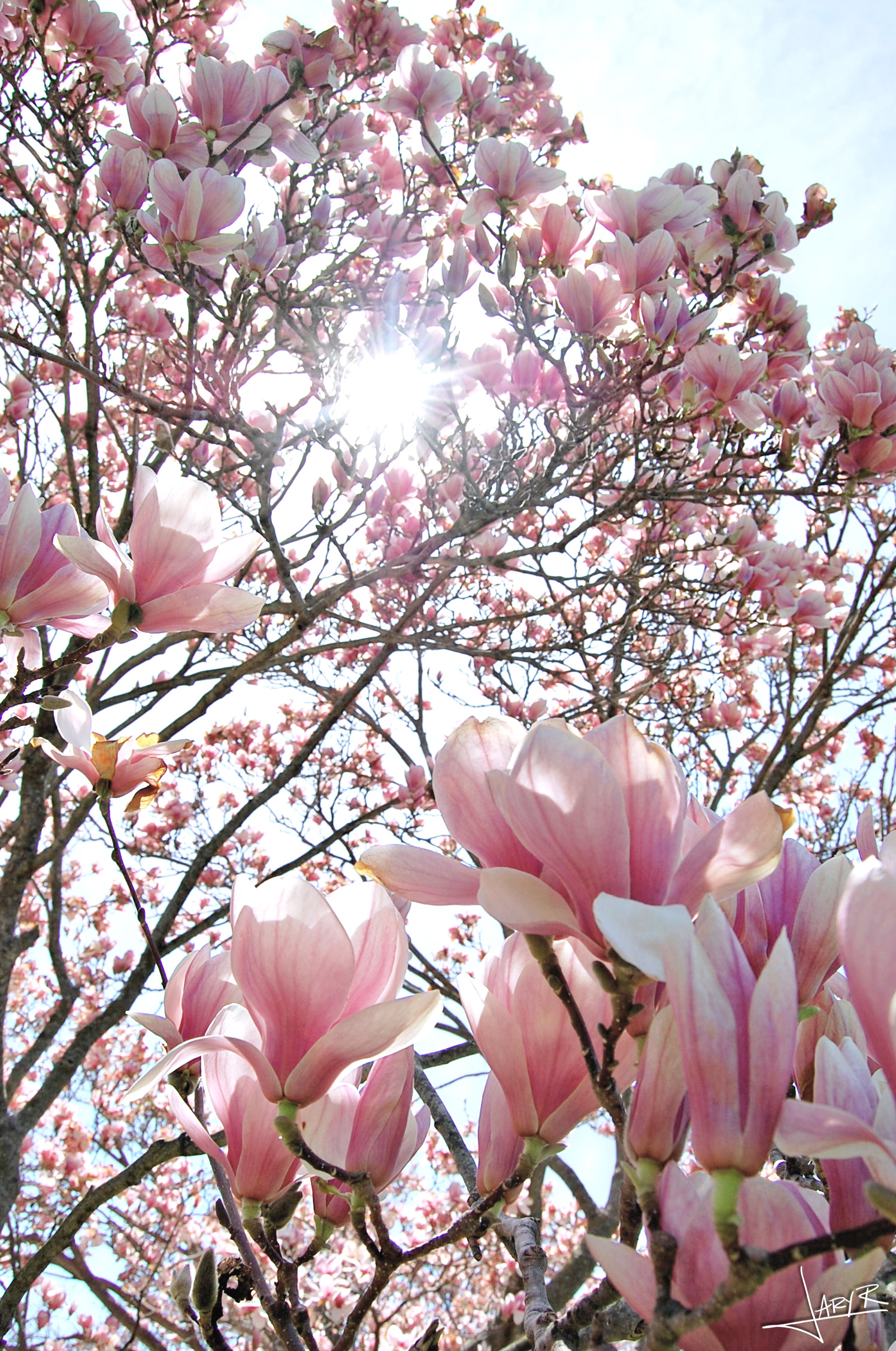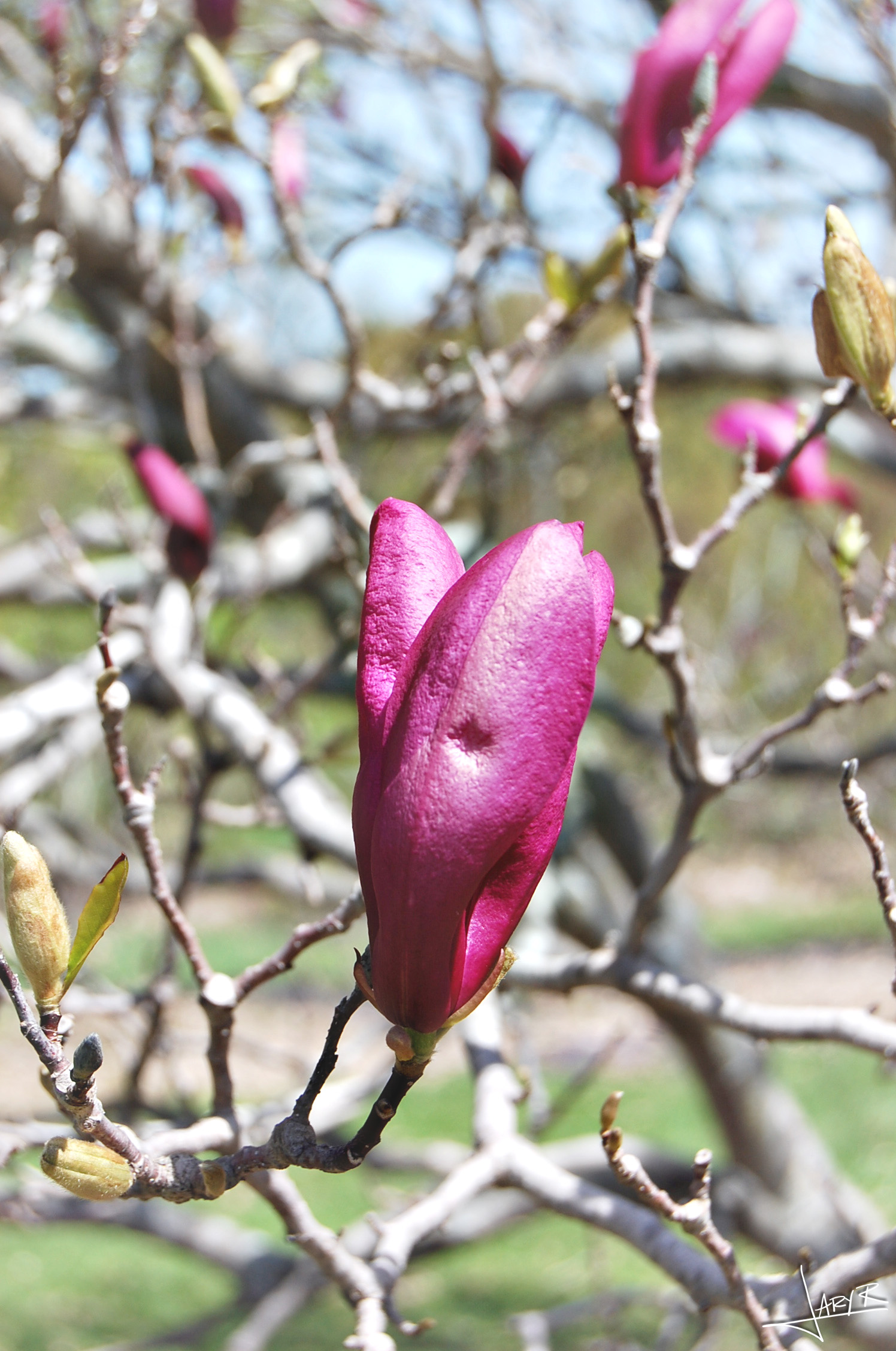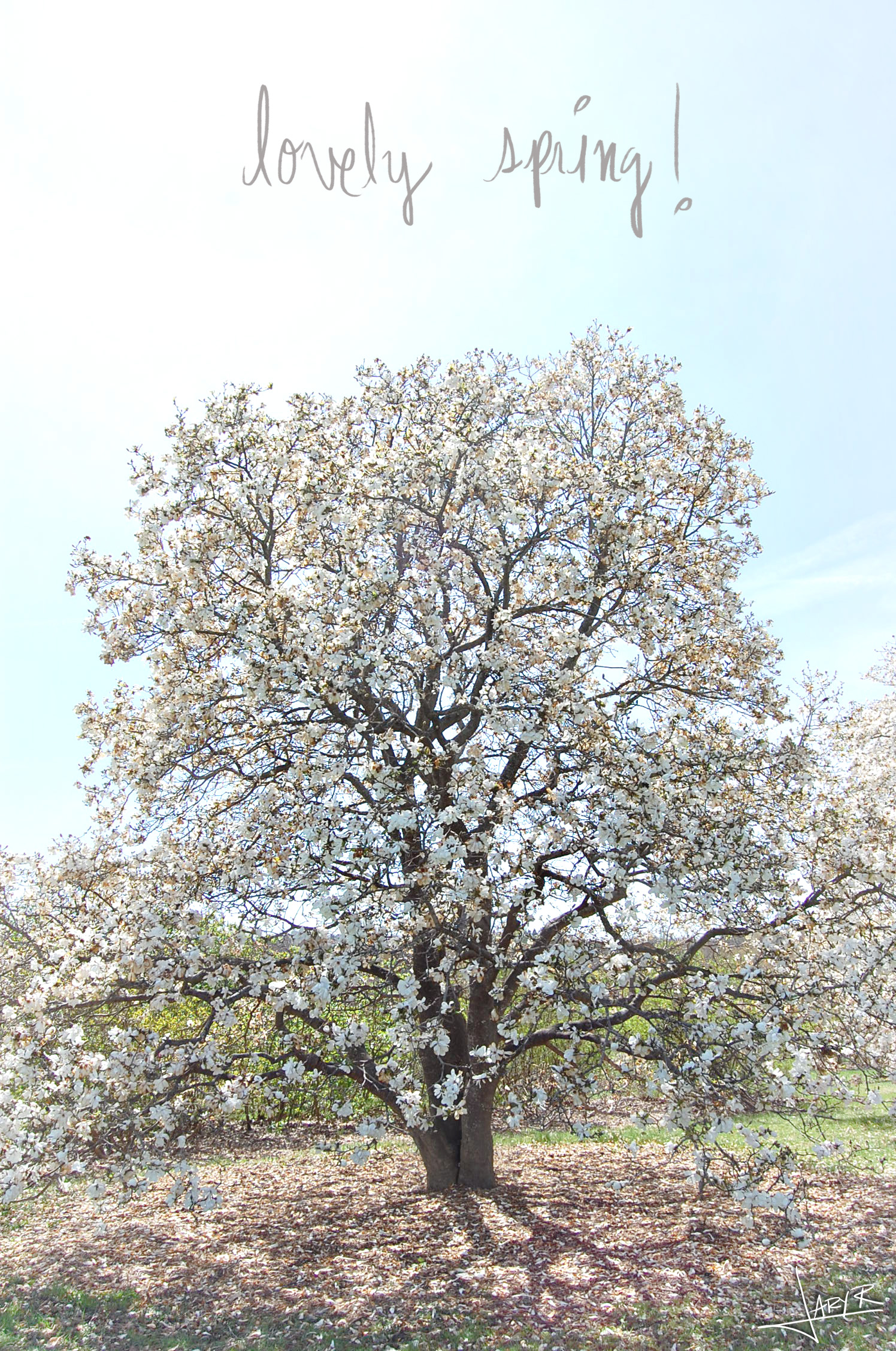 ---
Daily Inspiration – Quiche Cups
Monday, April 27th, 2015
As you all know when I first discovered all the different recipes you could make using a crescent toll tube I immediately made Blood Orange Cinnamon rolls . I simply couldn't stop there. I decided to create mini quiche cups because honestly, I've been obsessed with all types of quiches lately. These were the perfect size, the perfect mix of flavors and I just had to share them with you! So go grab a crescent roll tube and come join the club!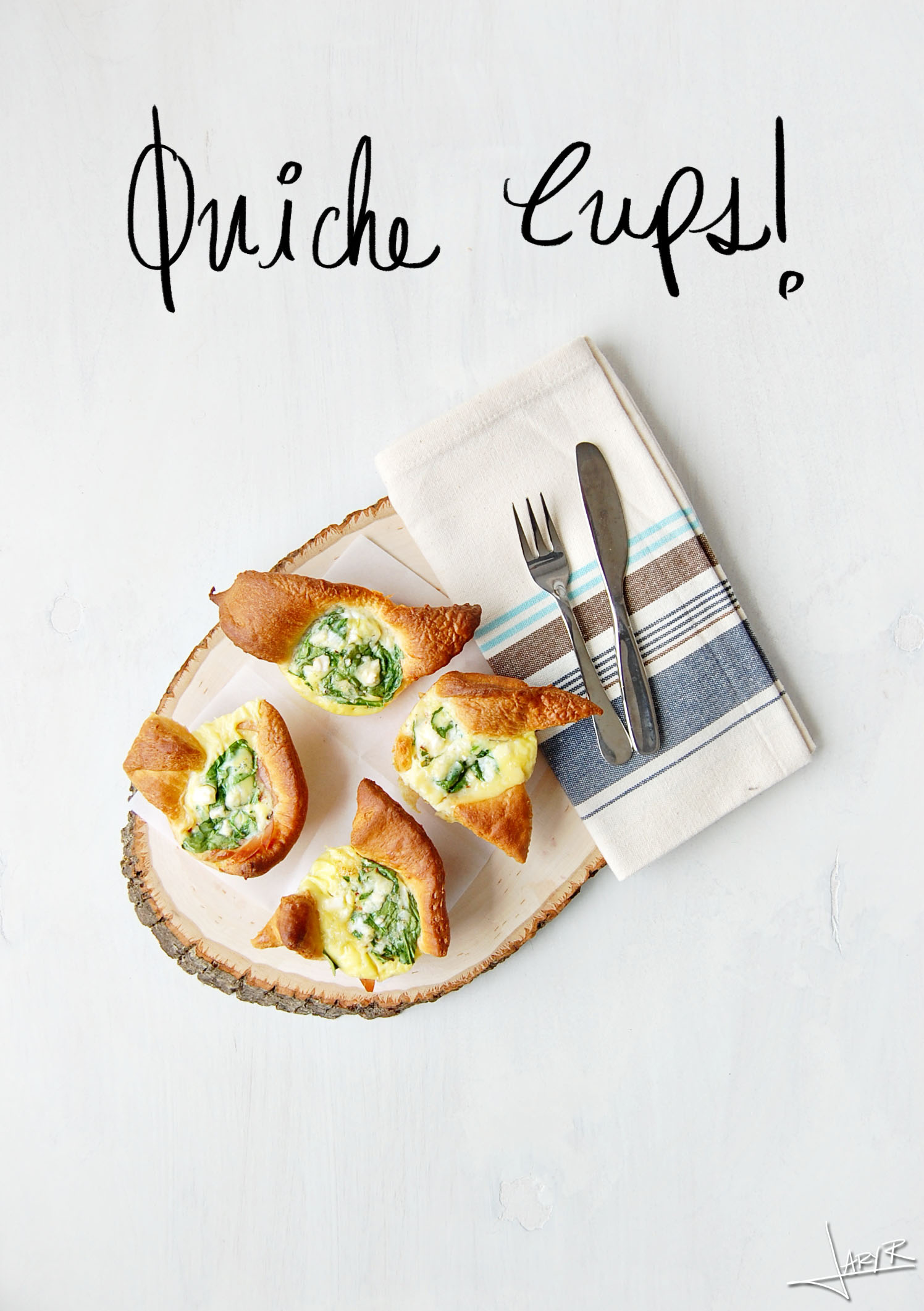 Quiche Cups
1 tube of crescent rolls (this will make 8 little cups)
3 eggs
1 cup of chopped spinach
2 slices of prosciutto
1/4 cup of feta cheese
A handful of shredded Mozzarella cheese
Sal & Pepper to taste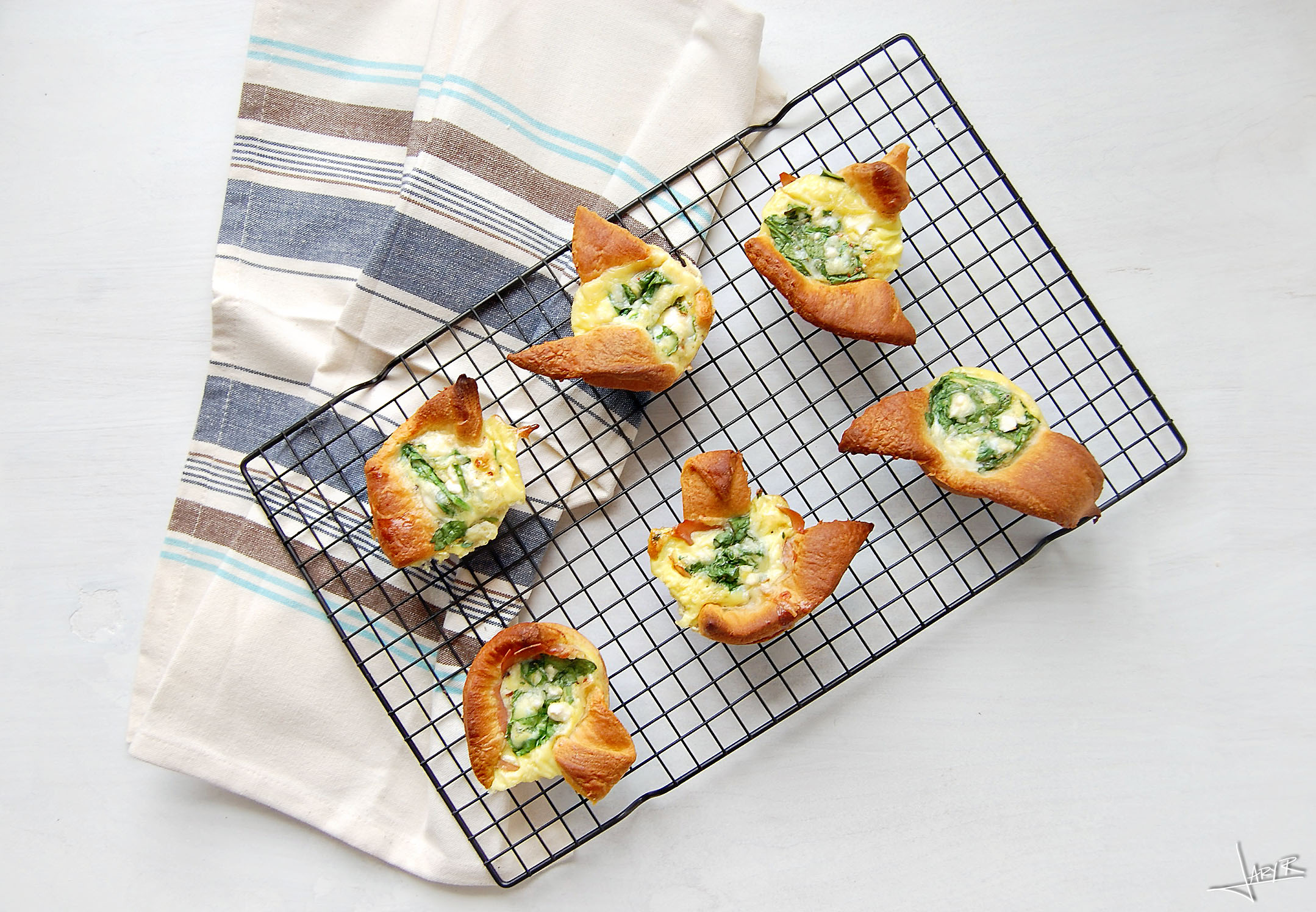 Start by preheating your oven to 375 degrees. In a bowl mix your eggs, spinach, cheeses and season with salt and pepper. Using a greased muffin pan, place each triangle of dough on a cup keeping some of the edges out, that will create the cute little triangle shapes. Place a little piece of prosciutto on each bottom, this doesn't need to be perfect just divide it as you please. Fill each cup with your egg mixture and bake for approximately 15-20 minutes or until brown. The end result is so tasty you'll want to eat them all by yourself HA! Cannot wait to make these again but with different ingredients! Once again the possibilities are endless with this one! These will be perfect for brunch or breakfast on the go! What do you think? What ingredients will you use? Happy baking friends!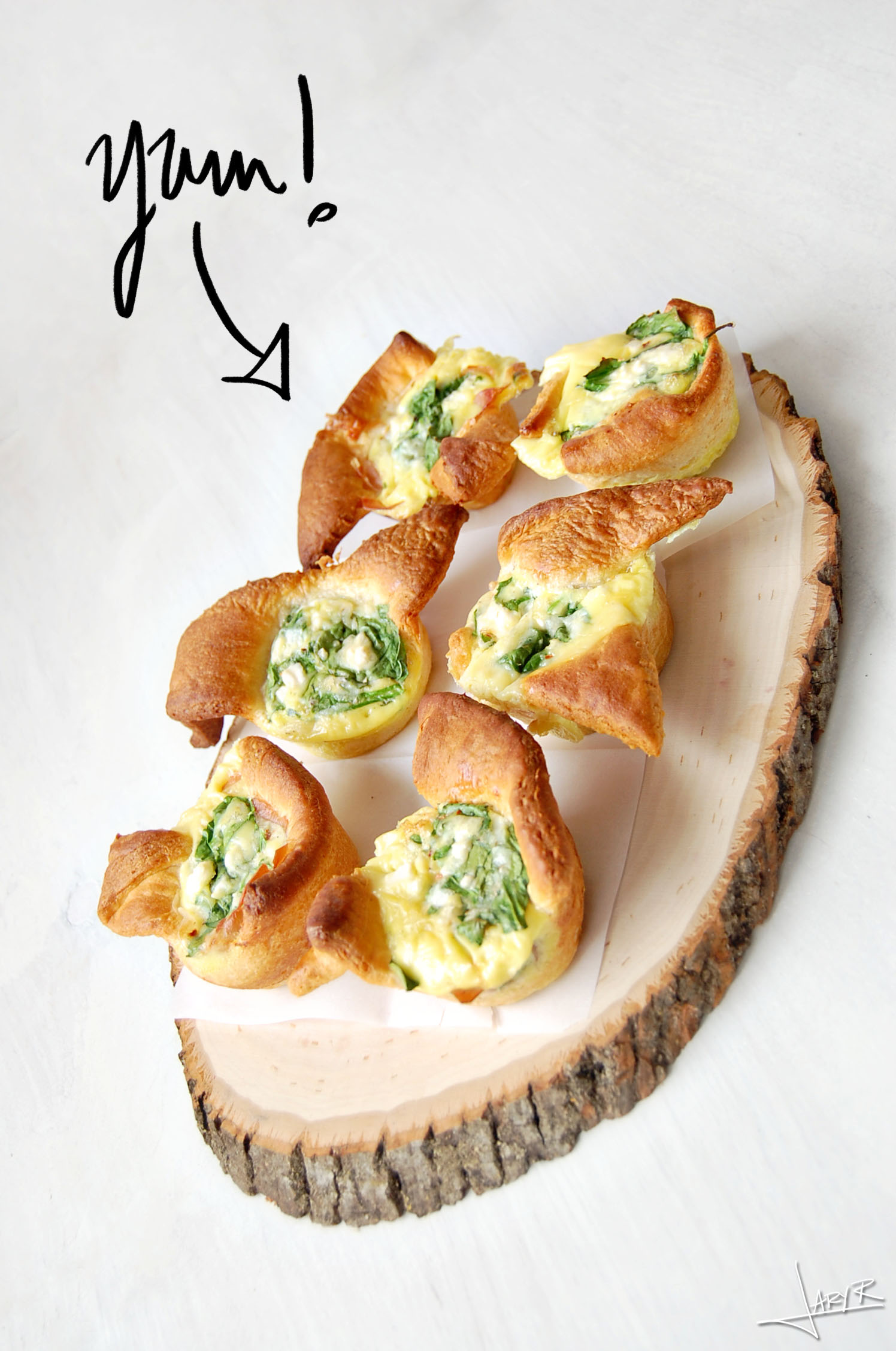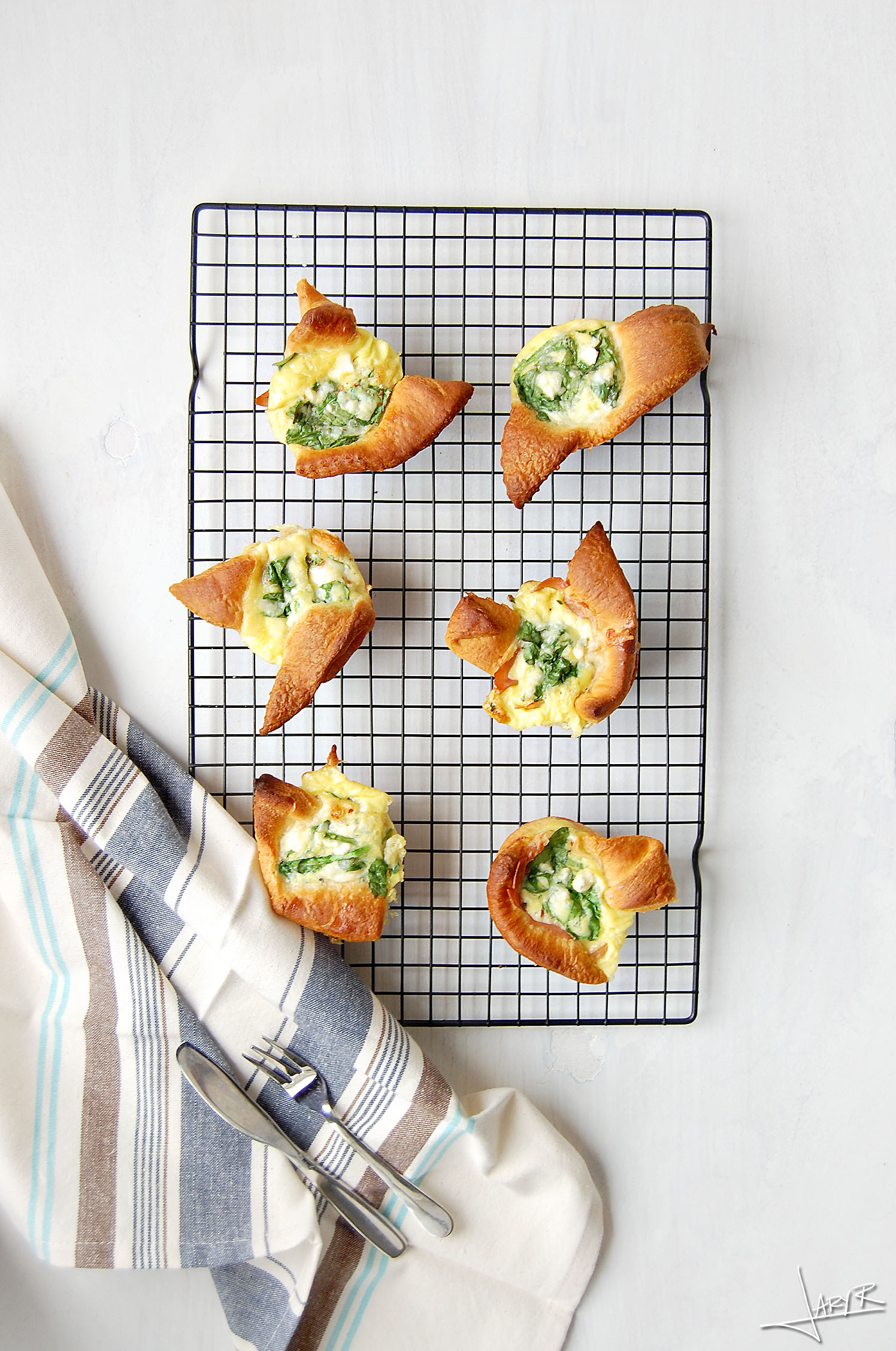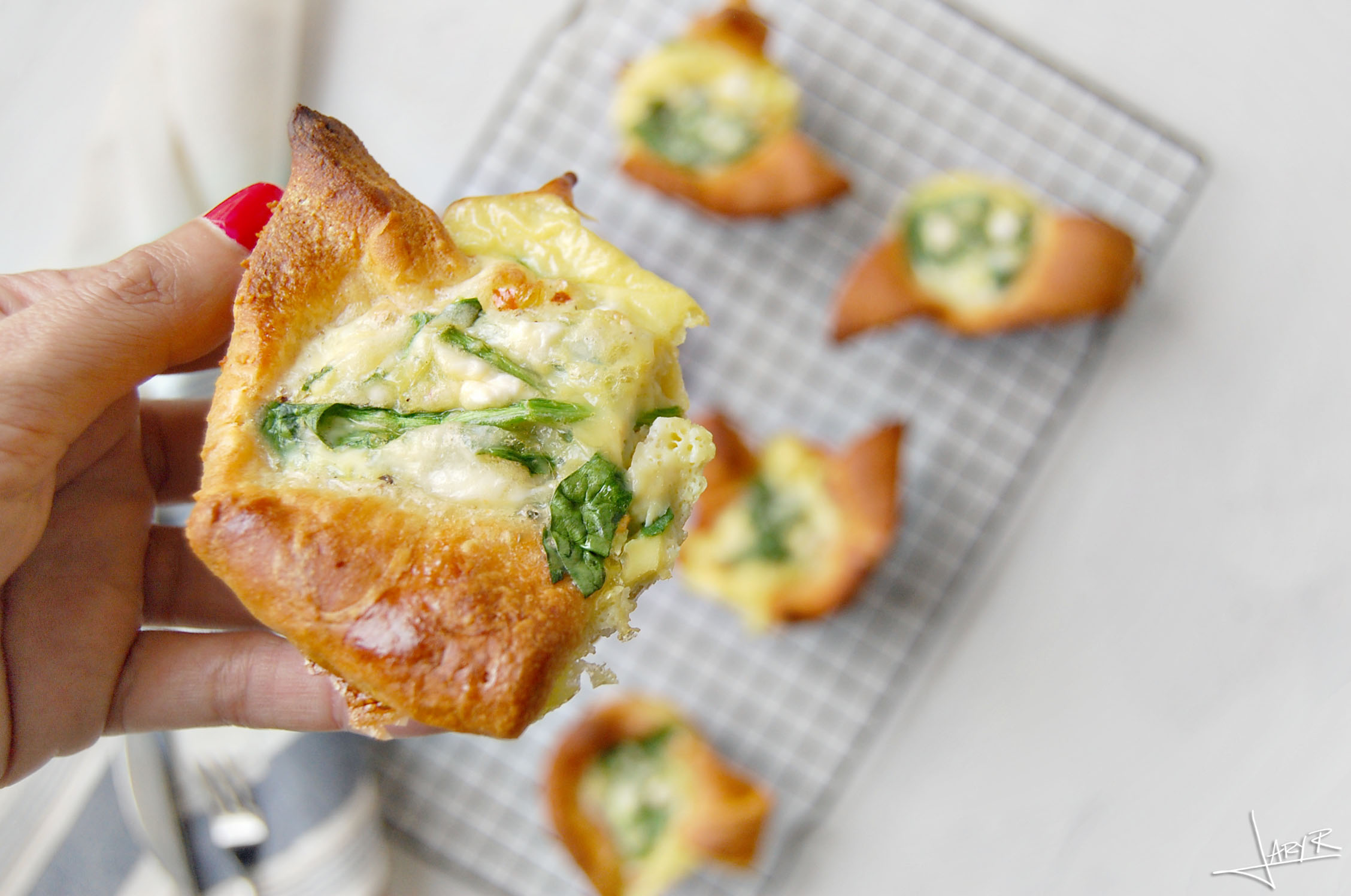 ---
Daily Inspiration – Strawberry Mini Bundt Cakes!
Thursday, April 23rd, 2015
During rainy days all I really wanna do is bake. I had the sweetest strawberries at home, after my first bite I knew immediately I should bake something with them. I decided to bake Strawberry mini bundt cakes since I haven't used the little pans since I made these coconut beauties. I do wish I had oranges so I could add orange zest but I went with the typical lime zest. Next time it's on oranges! They turned out pretty amazing and now I can't wait to make variations from it. The recipe couldn't be easier! Hey if I did it you can to!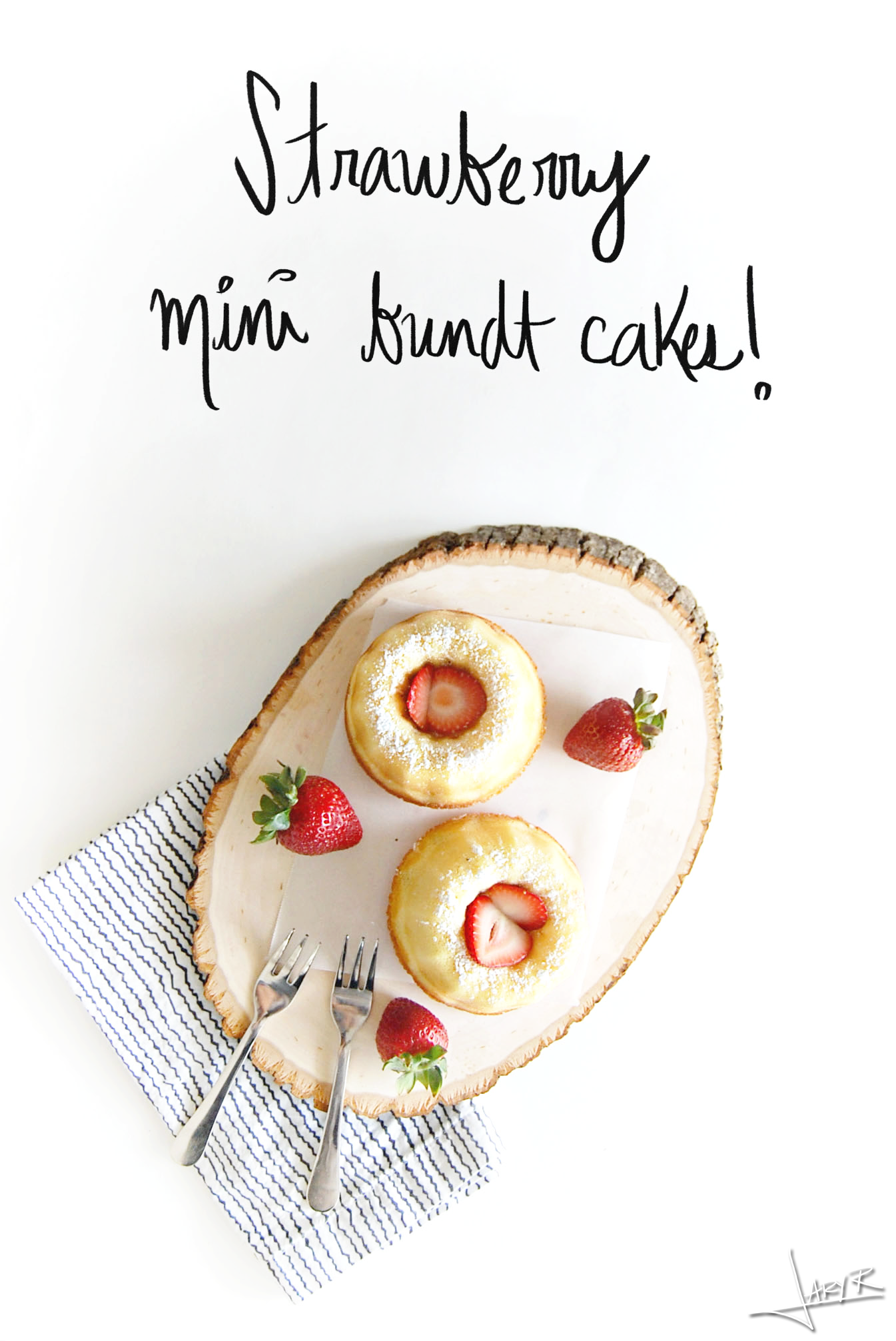 Strawberry Mini Bundt Cakes
(this recipe makes 4 mini cakes)
1 cup of flour
3 eggs
1 cup of sugar
1/2 cup of milk
1 stick of butter
1 teaspoon of baking powder
1/2 tablespoon of lime zest
1/3 cup of sliced strawberries (or much as you wish)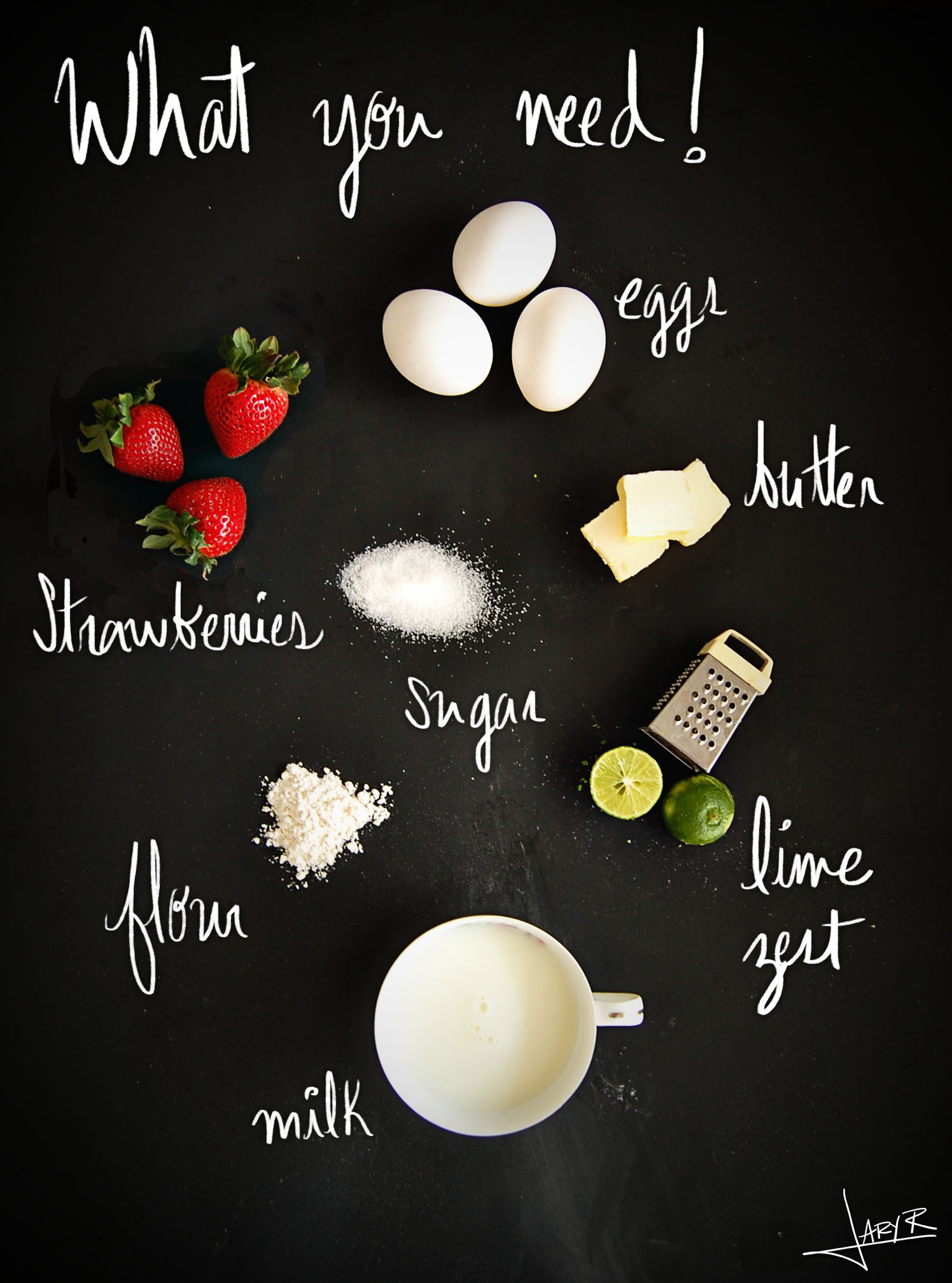 Start by preheating your oven to 350 degrees. Spray all molds with baking spray and set aside. In a bowl mix your sugar, eggs and soft butter. Add the flour slowly to the mix followed by the milk and lime zest. Lastly, fold the strawberries into your batter. Pour batter into your mini molds, bake for 25-30 minutes or until golden brown and a toothpick inserted into the middle comes out clean. I decided to decorate them with powdered sugar and extra strawberries on top! You could also create a simple glaze or serve with ice cream on top. There are a million ways to eat these really and I can't wait to try them all! How easy was this? I ate mine with chocolate syrup on top with a scoop of vanilla ice cream. What do you think? What would you eat yours with? Aren't strawberries the best? Happy baking loves!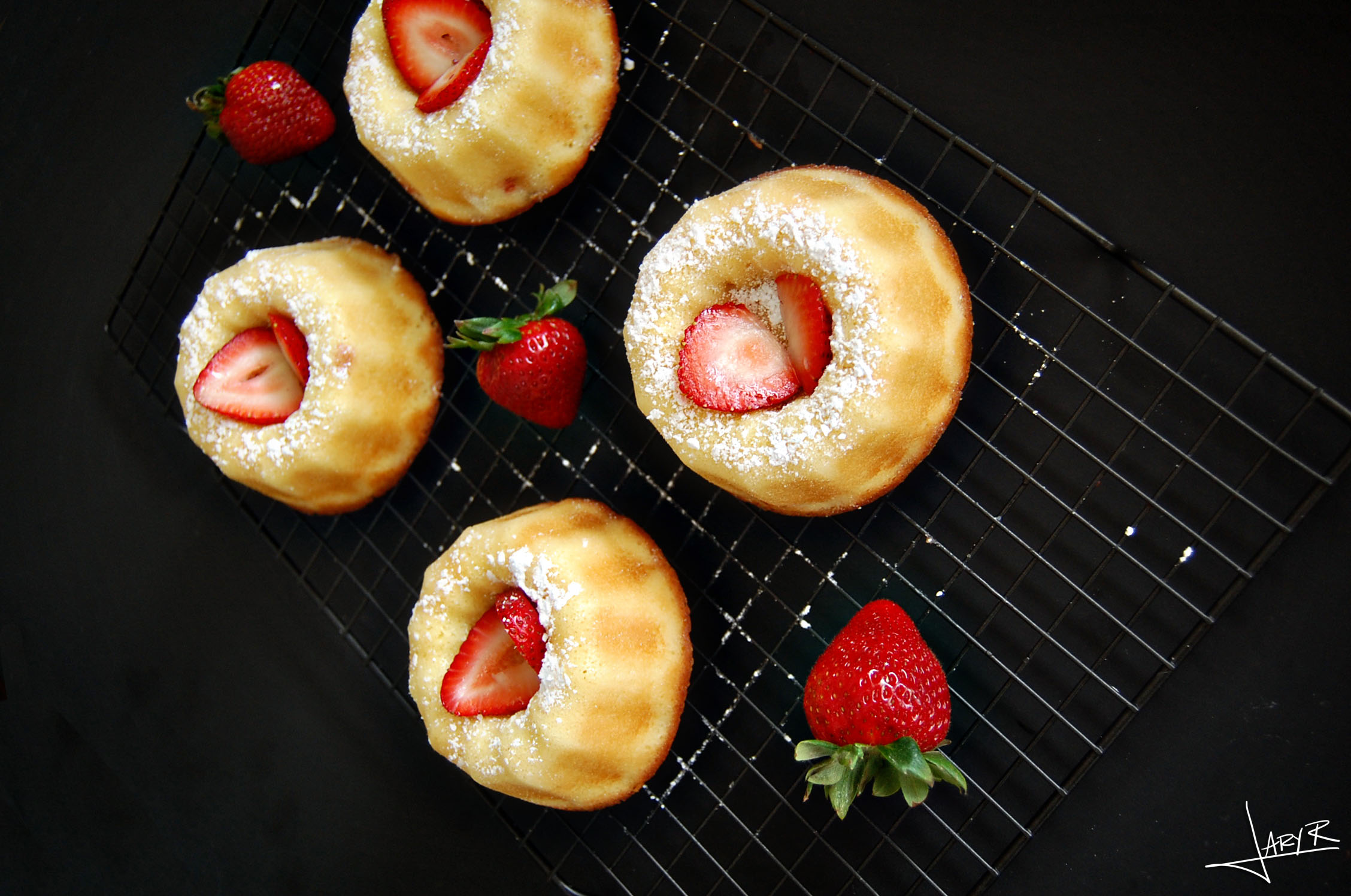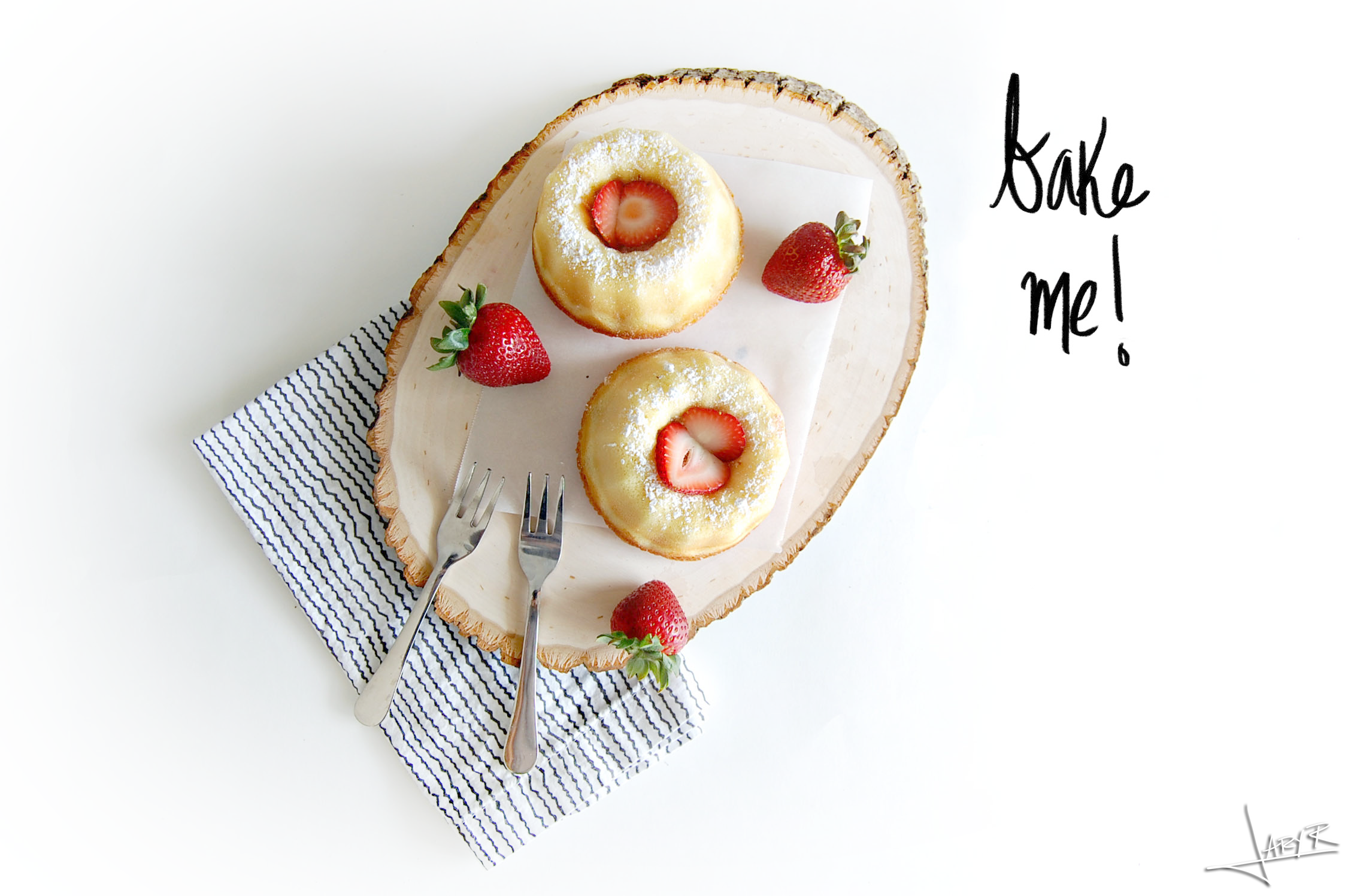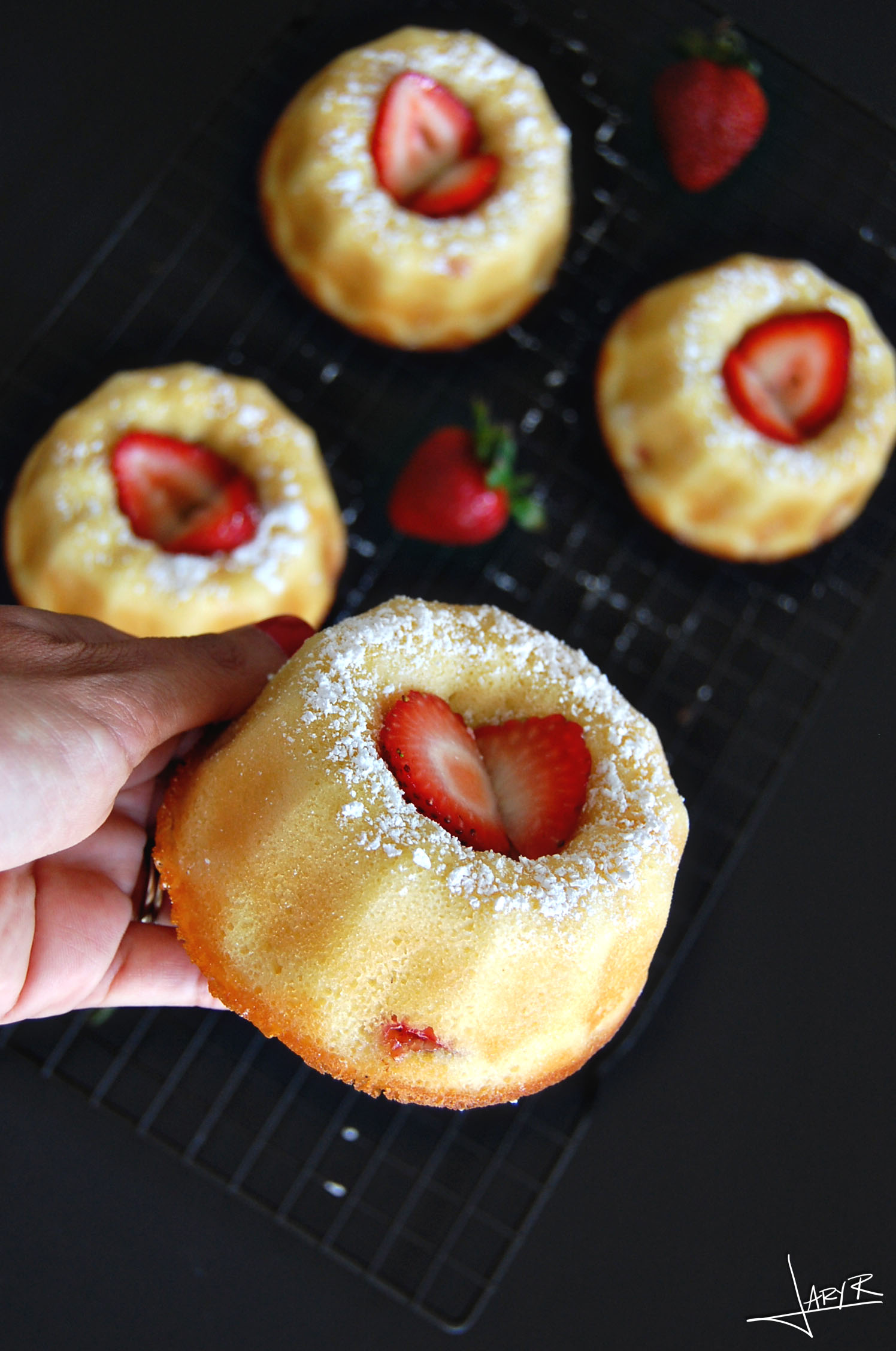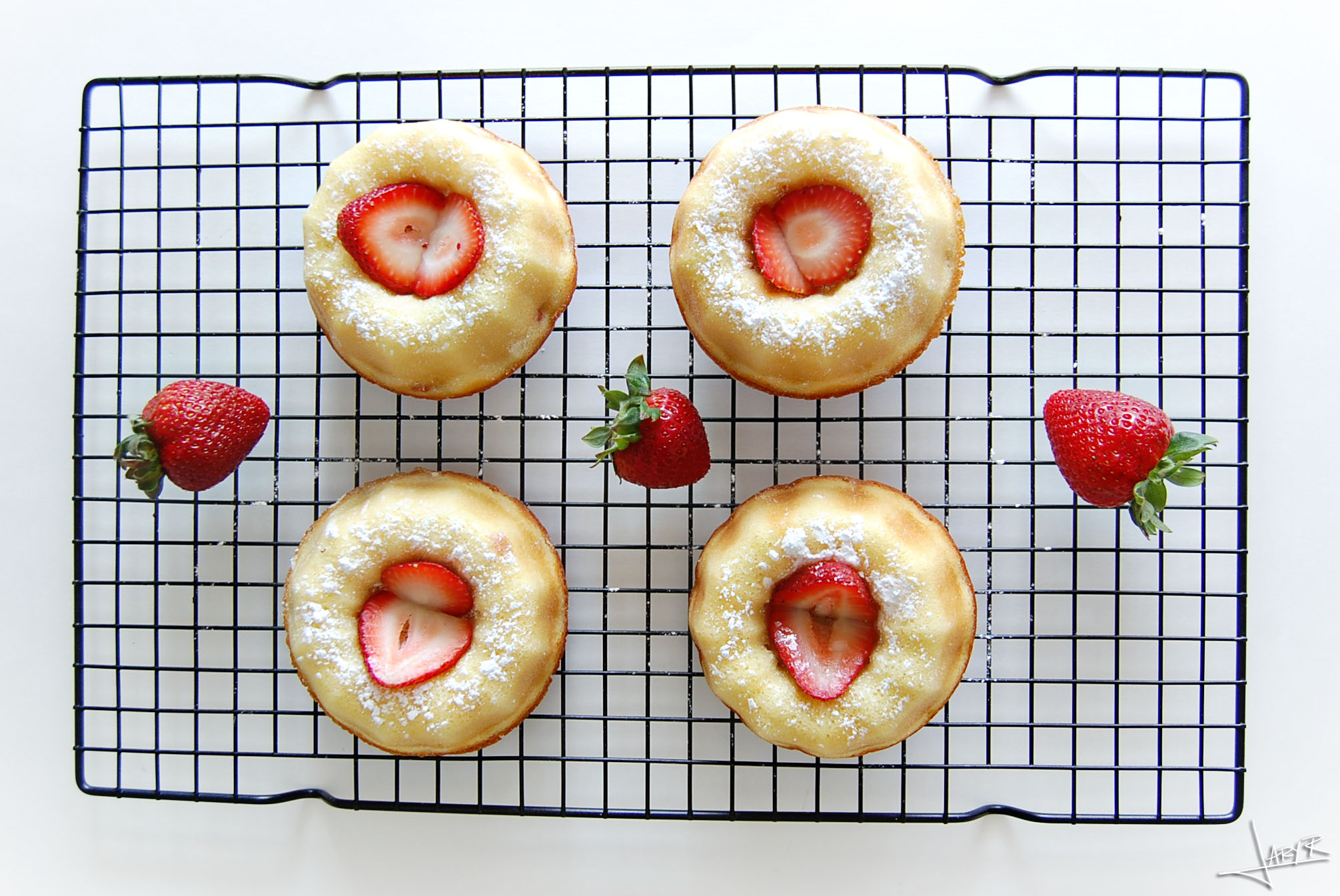 ---
Daily Inspiration – Rainy Day Outfit
Wednesday, April 22nd, 2015
I think some of you might laugh at me after reading this post. The truth is, this L.A girl totally forgot how to live with rainy days. After living in California for so many years you forget how nice it is to fall asleep while it's pouring rain outside. During our first storm a few weeks back, our poor doggie was super scared. It was the first time he experienced thunder and lighting so he slept on our bed all night HA! I grew up in Florida so I should be used to it but it's crazy what living in California will do to you. I'm honestly in love with the rain! I forgot how nice and magical a rainy day can truly be. With that in mind, here is my rainy day outfit (wish list). There is nothing better than a super comfy outfit to go tackle a rainy day adventure. I am dying for a pair of Hunter boots. I mean, they will totally work with the snow too so that might be an excuse to buy a pair HA! What is your rainy day staple?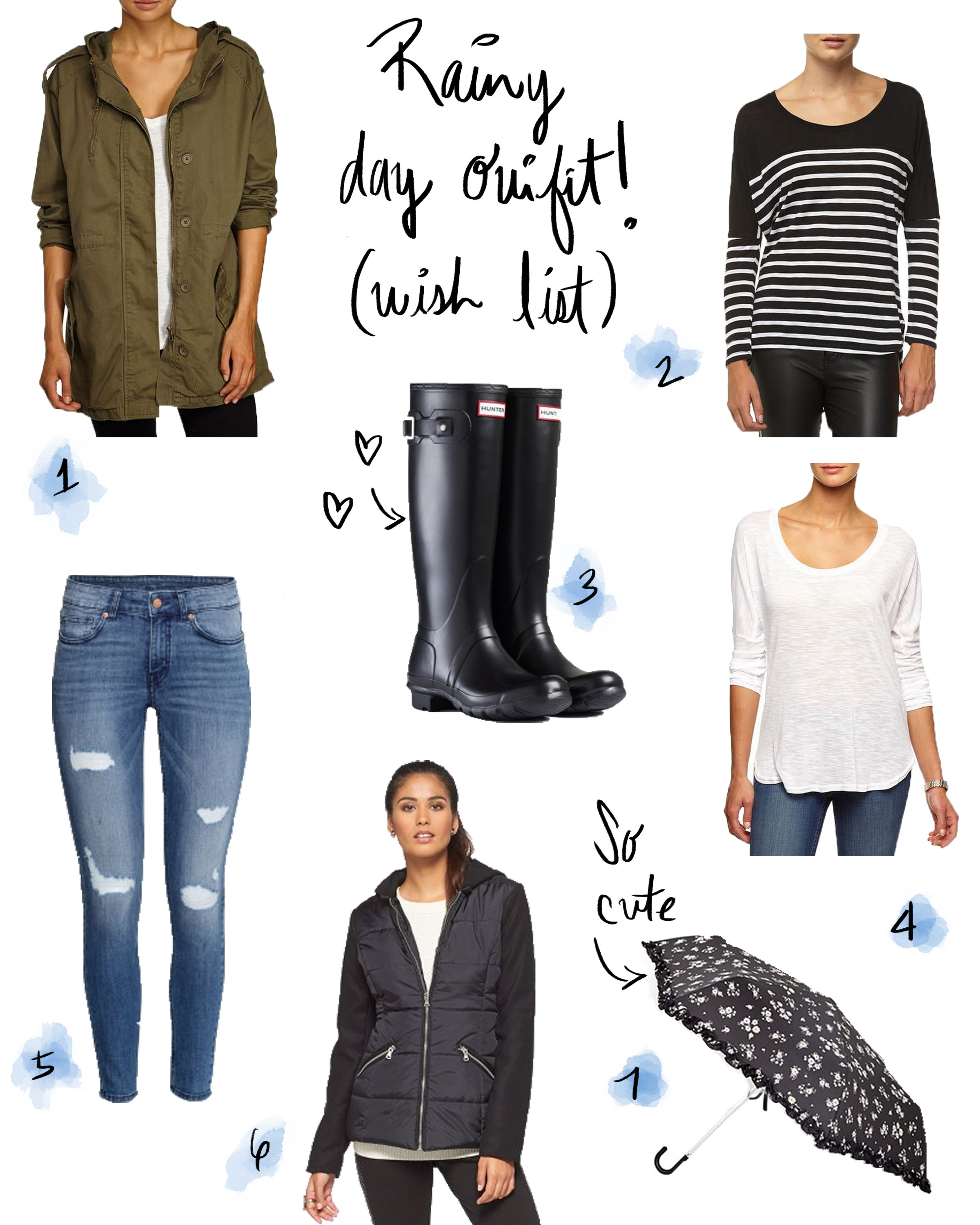 1. Mannorak unlined parka $25.00 | 2. Cotton On Top (Stripes) 2 for $14.95 | 3. Original Tall Boots $148.00
4. Cotton On Top (White) 2 for $14.95
5. Skinny Jeans $24.95 | 6. Puffy Jacket – Mossimo $20.98 | 7. Floral Print Ruffled Umbrella $9.90
---